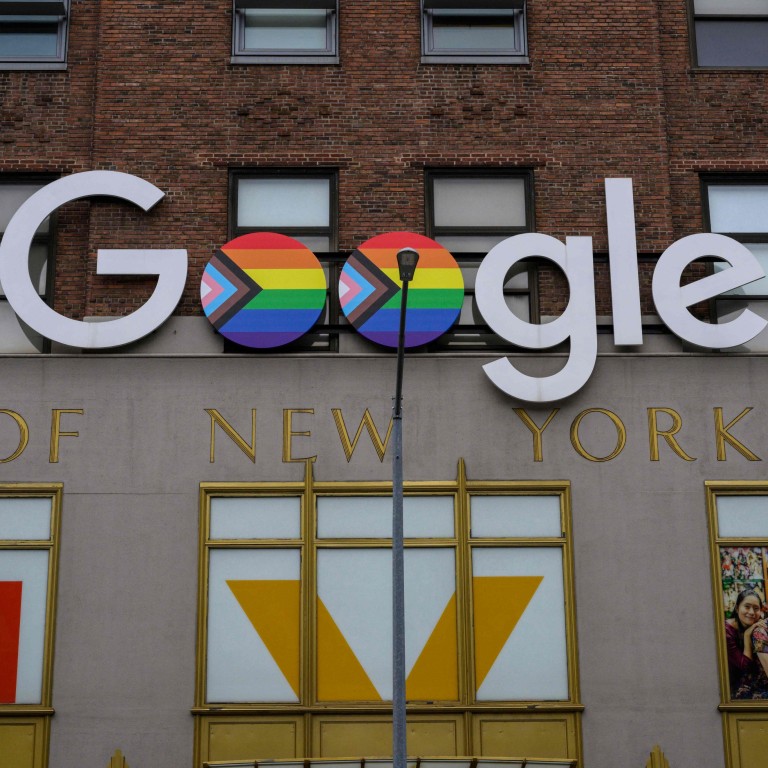 Letters
Corporate LGBTQ+ allyship should not begin and end with Pride Month
Readers discuss workplace equality and the practice of 'rainbow washing', the US federal rights under threat, the inhumane treatment of migrants, and the demand for gun control in America
Feel strongly about these letters, or any other aspects of the news? Share your views by emailing us your Letter to the Editor at
[email protected]
or filling in
this Google form
. Submissions should not exceed 400 words, and must include your full name and address, plus a phone number for verification.
Conversations about diversity and inclusion typically gain momentum during
Pride Month
. But the month has now come to an end. What can corporations do to keep the momentum going?
Naturally, companies should uphold the values of diversity and equality beyond the month of June. Many of the US' top firms are leading the way on workplace inclusion, with more than 90 per cent of Fortune 500 companies implementing non-discrimination policies on sexual orientation and gender identity, according to the Human Rights Campaign's Corporate Equity Index.
In Asia, conservative laws and values regarding gender and sexuality in some countries mean businesses are hesitant to publicly voice their support for the LGBTQ+ community, for fear of being out-of-step with social norms. Change is under way though. Thailand recently approved a
civil partnership bill
, which allows same-sex couples to register their relationship under the law.
So what can businesses do to be part of this change? Listening to employees from minority groups would be a good start. By giving a voice to such groups, corporations can design workplace-inclusive initiatives and community programmes that actually serve their needs.
At the same time, corporations should be cautious about "rainbow washing" – paying lip service to the LGBTQ+ community as a marketing gimmick without taking strategic action to support their rights. In such cases, allyship is simply an opportunity to tap into the lucrative pink dollar market.
Popular Information, a newsletter championing accountability journalism, recently exposed 25 major corporations for putting rainbow icons on their social media accounts during Pride Month, while having collectively donated more than US$10 million to anti-LGBTQ+ politicians in the past.
With another Pride Month come and gone, progress is being made in the collective effort to secure the rights of LGBTQ+ people and other minorities. Corporations have the power to drive systemic change, to promote inclusion and equity both in the workplace and across the business sector, but a year-round effort is needed.
Brian Yeung, Mid-Levels
Debate on interracial marriage shows no rights are safe
Republican Senator Mike Braun suggested this year he would be open to the US Supreme Court overturning its 1967 ruling that legalised interracial marriage nationwide, to allow states to independently decide the issue.
I am not an American citizen; I'm British and currently live in Hong Kong. Though I am not one of Mr Braun's constituents, as a member of a multiracial family I feel I must write to express my extreme concern for the fact that allowing discussion of the appropriateness of interracial marriage gives legitimacy to and strengthens the position of those who oppose it on racist grounds. That this issue is even being discussed again just goes to show that basic human values and common decency must be continually safeguarded.
I spent 33 years as a police officer and I am completely aware just how badly human beings can behave towards their fellows, particularly when given even the most basic legitimacy.
I would therefore beg Mr Braun to think very carefully on this issue before speaking out on it again, and if he must, to choose his words very carefully. He has let the genie out of the lamp, and I doubt that it can be put back in.
Paul Mounsey, Sheung Shui
Rich nations show a callous disregard for migrant lives
I refer to "US probes 'horrifying and heartbreaking' deaths of 50 migrants found in sweltering lorry" (
June 28
).
Through the countless comments posted online, one sees how often migrants (and even refugees) are callously criticised, with presumptions they'll become permanent burdens on their new host nation. But then that no longer matters when these same migrants die in their attempt at achieving sanctuary, be it "economic" or actual life-saving refuge.
Often overlooked by their critics is that many migrants are leaving their homes due to global-warming-related chronic crop failure in the southern hemisphere, widely believed to be caused by the northern hemisphere's chronic fossil-fuel burning, dating back to the Industrial Revolution. Regardless of the circumstances, though, the land- and water-based border-guard
confrontations
increasingly appearing in the news are scary.
Tragically, it's as though some people, however precious their souls, can be perceived and treated by a large swathe of an otherwise free, democratic and relatively civilised society as though they are somehow disposable and, by extension, their suffering is somehow less worthy of external concern. Perhaps it's similar to how human smugglers perceive their cargo when choosing that most immoral line of business.
Albeit perhaps on a subconscious level, there is also an inhumane devaluation in the attitudes of external nations (usually of the Western world) towards the daily civilian lives devastatingly lost in war zones and famine-stricken nations: the worth of such life will be measured by its overabundance and/or the protracted conditions under which it suffers. Often enough, those people will eventually receive meagre column inches on the back page of First World newspapers.
Frank Sterle Jnr, British Columbia, Canada
US lawmakers must end gun violence
Dismantle the National Rifle Association (NRA), ban the sale of assault weapons to civilians, tighten background checks and, again, dismantle the NRA, which values gun ownership over the lives of humans, particularly children.
Congress must do the right thing – what they were elected to do. If not, we will surely become a Third World country (if we aren't already)!
Herb Stark, North Carolina, US