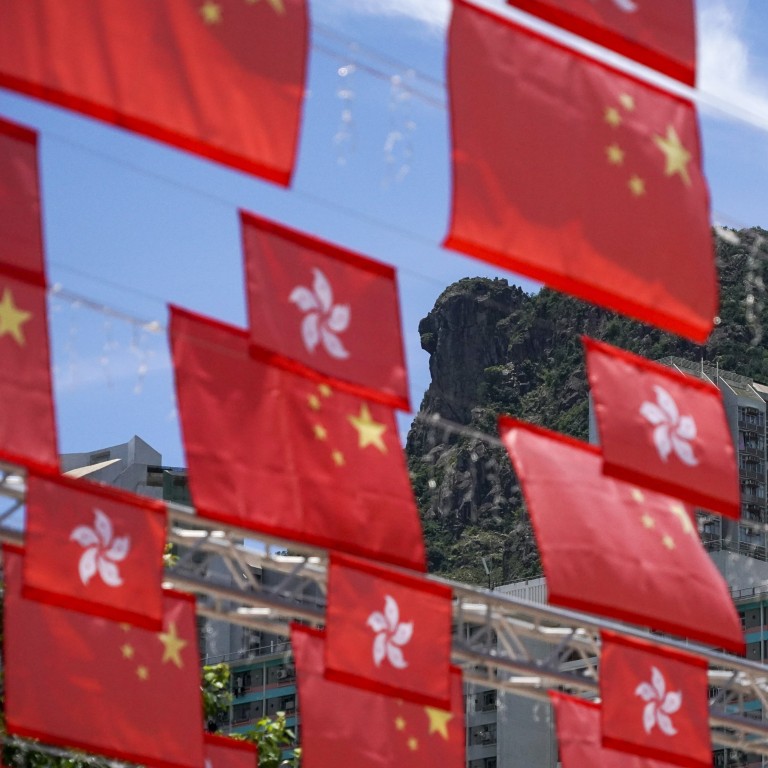 Letters
Patriotic Education Centre adds missing piece to Hong Kong's education puzzle
Readers discuss the benefits young people can receive from the new Patriotic Education Centre and the lack of etiquette among the museum-going public
Feel strongly about these letters, or any other aspects of the news? Share your views by emailing us your Letter to the Editor at
[email protected]
or filling in
this Google form
. Submissions should not exceed 400 words, and must include your full name and address, plus a phone number for verification.
The new
Patriotic Education Centre
is set to launch classes for Hong Kong students and teachers this September. This marks huge progress for the development of youth education in the region and would provide a model for patriotic education. The centre will become a place for young patriots to gather and socialise.
National education has long been a missing piece of Hong Kong's education puzzle. The government in the past failed to conduct patriotic education. A lack of awareness in this area is why the younger generation does not know much about their motherland and
does not identify
as their nationality.
A patriotic education centre can fill this gap and teach youth an accurate history of China, and its culture and values. This will enhance young people's sense of national pride and cultural confidence.
Patriotic education is specialist education, and many educators have no experience teaching it. The centre can become a model for their reference, so they can arrange similar classes for their own students in response to the government's call for national education. Teachers can also attend seminars and talks at the centre.
The number of patriotic youth in Hong Kong is small because of the government's neglect in the past. They also tended to keep a low profile for fear of being victims of doxxing or cyberbullying if they were to join a public activity that broadcasts their patriotism.
As a result, patriotic youth have found it hard to make friends with those who share a similar ideology, aspirations and ways of thinking. The centre can become a club for them to socialise through arranged tours, visits and workshops.
They can discuss and understand development trends in mainland China and the wider world. Their sense of belonging and their willingness to participate in and contribute to society will be strengthened.
Such a centre is essential for Hong Kong's long-term prosperity and stability, and it will ensure the steady, long-term implementation of "one country, two systems". The government should fully support the centre's operation.
Meanwhile, the centre should regularly review and adjust the content of its lessons and activities to ensure they stick close to the decisions of Beijing's top leadership. In short, the centre's establishment is a key step in implementing the spirit of President Xi Jinping's
important speech
in Hong Kong
on July 1.
Kam Lik Hang, Sheung Shui
Museum visitors must heed etiquette
Should visitors to Hong Kong museums be taught museum etiquette?
I am proud that Hong Kong has M+, the
Hong Kong Palace Museum
and many other world-class museums. Apart from straightforward rules such as no eating and no drinking, there are unspoken common courtesies and unwritten policies, which I once thought to be obvious to most local museum-goers.
In my recent visits to those museums, however, I was amazed by the number of patrons with outright awful manners and the positively non-interventionist attitude of the staff towards them. In particular, many patrons talked loudly, not about the collections but about the stock markets, the pandemic and their educated guess about what the collections are about. They took pictures of every piece on display, with both front-facing and back-facing cameras and with their masks off.
From the experience of being in local libraries and parks, I would have thought the museum staff would strictly prohibit such awful etiquette. To my surprise, the staff sometimes chit-chatted louder than the patrons.
I cannot agree more that the Palace Museum, with hundreds of exhibits spanning thousands of years, can help Hong Kong to foster a sense of national identity among residents and act as a "cultural connector" by showcasing Chinese culture and history for the rest of the world to see, as a
June 22 Post article
put it. However, we need proper management of venues so museum-goers do not start wondering if they are in an air-conditioned wet market.
Paul W.C. Wong, Kam Tin