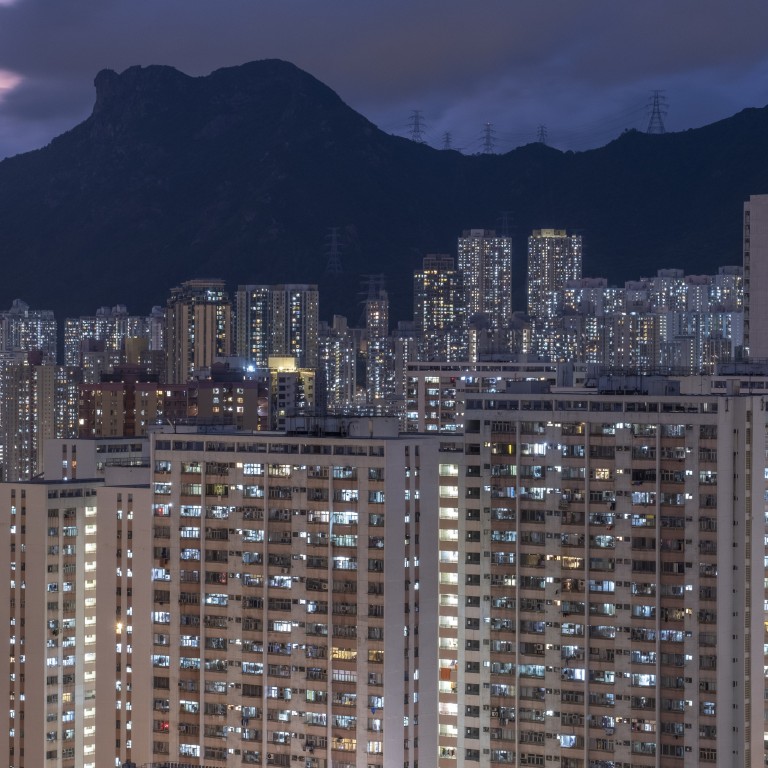 Letters

|
Home ownership in Hong Kong shouldn't be only for the rich
Readers discuss the struggle of ordinary Hongkongers to become homeowners and the objections to building new flats on the Fanling golf course
Feel strongly about these letters, or any other aspects of the news? Share your views by emailing us your Letter to the Editor at
[email protected]
or filling in
this Google form
. Submissions should not exceed 400 words, and must include your full name and address, plus a phone number for verification.
As a non-homeowner, I read the articles "No plans to waive extra stamp duty for mainland Chinese homebuyers in Hong Kong" (
August 9
) and "Hong Kong should use cruise ships as a short-term housing solution" (
August 12
) with interest.
Executive Council convenor Regina Ip Lau Suk-yee thinks Hong Kong could drop the buyer's stamp duty – introduced in 2012 to curb runaway property prices – as a way to revive the economy, while University of Hong Kong adjunct assistant professor Lucy Kwan thinks that private housing is only for the top 20 per cent of the population and social housing is for the remaining 80 per cent.
In gist, both of them are advocating to keep house prices high to protect the interests of private homeowners, while the average Hongkonger should be happy with a roof over their head in the form of public or subsidised housing.
Anyone with a finger on the pulse of society knows that increasing the supply of subsidised or public housing is not a panacea. Middle-class Hongkongers aspire to own private properties and share in the fruits of Hong Kong's economic prosperity. There is also a certain stigma attached to living in subsidised or public housing. A ladder allowing people to climb towards private ownership is needed.
Even with house prices predicted to
fall
by as much as 10 per cent this year, private housing is not affordable or accessible to the middle class in Hong Kong, especially with mortgage rates expected to
rise
. As to that, I simply cannot understand how high monthly mortgage repayments would support the economy at large when it leaves people with less disposable income to spend on other goods.
I sincerely hope Chief Executive John Lee Ka-chiu, with his more humble upbringing, will strike a balance between incentivising Hong Kong's local talent – many of whom may aspire to own a home – to remain in the city, and encouraging mainland talent to buy property here, as Ip is evidently keen to do.
The Hong Kong government has stated that there are no plans to waive the extra stamp duty for mainland homebuyers. I hope it will stay that way to avoid creating a rift between mainland Chinese and Hongkongers – especially now that stability has returned to Hong Kong society.
Benjamin Tse, To Kwa Wan
Saving Fanling golf course has nothing to do with elitism
I refer to the letter "Regina Ip siding with the city's elite on Fanling" (
August 10
).
I assume that your correspondent is a taxpayer, and that while he is concerned about Hong Kong's housing shortage, the way the government spends his money should also be of interest to him.
As stipulated in its land lease, the golf club at Fanling must be open a certain number of hours to the public, which it is. The club also provides access to the Hong Kong Golf Association so that international teams can practise there.
Golf courses are expensive to maintain. Fanling's private member subscriptions go towards ensuring the site's historical and ecological features are properly maintained and preserved, for the benefit of both members and the public. The club has been doing this for over 110 years. Yes, members enjoy benefits, but also bear financial responsibilities.
An
earlier development plan
for the golf club was to build 12,000 flats on 32 hectares. The current plan is to build the same number of flats on only 9 hectares, which would mean building high rises of 40-plus floors, creating shading, air flow, noise and traffic in an area already affected by the expansion of the North District Hospital.
While finding 32 hectares of land somewhere else might be difficult, are we certain there is no alternative for a 9-hectare development?
Your correspondent lives in Tuen Mun, not Sheung Shui. It is easy to comment if you are not affected.
I have been a member of the Hong Kong Golf Club for 38 years; my parents were also members. I usually spend my weekends at the Fanling club whenever I am in Hong Kong. I have seen traffic congestion in the area increase since the days of travelling over Tai Mo Shan or Sha Tin after taking a vehicular ferry across the harbour. The rise in traffic on Fan Kam Road has already affected the Old Course.
Just because the government is proposing to build on Fanling golf course doesn't mean we should assume they know best. Bravo, Regina Ip Lau Suk-yee, for standing up and questioning.
Li Ning, Central