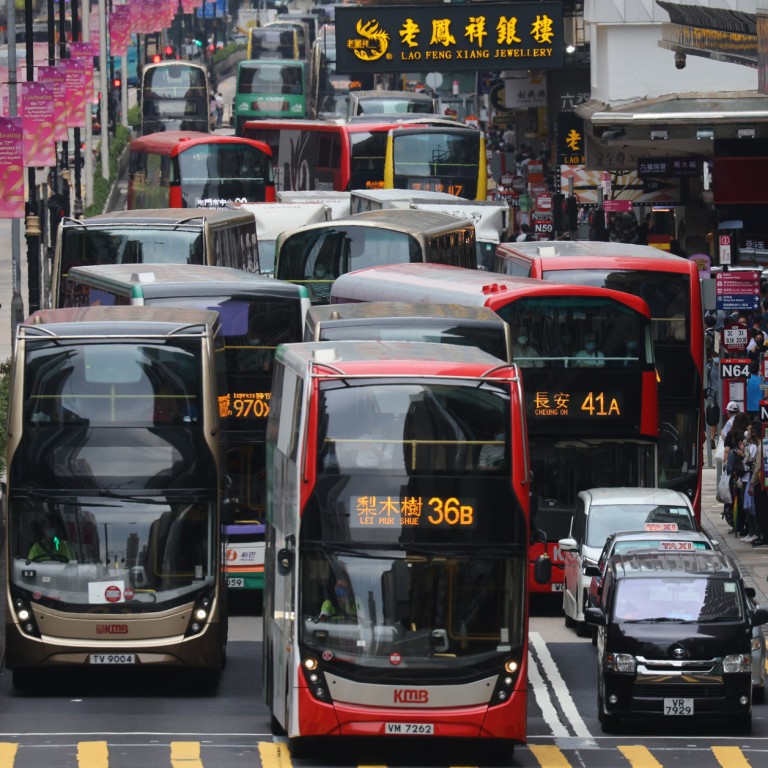 Letters
Hong Kong's new road safety rules are pointless without enforcement
Readers discuss the lack of awareness among drivers about recent changes to road regulations, and the need for education on how to spot job scams
Feel strongly about these letters, or any other aspects of the news? Share your views by emailing us your Letter to the Editor at
[email protected]
or filling in
this Google form
. Submissions should not exceed 400 words, and must include your full name and address, plus a phone number for verification.
I refer to the letter, "Ensure Hong Kong drivers know the rules" (
August 25
). While I agree somewhat with your correspondent, I differ on the solution. I believe the police department should be more proactive in enforcing the Road Users' Code. There is no sense in updating the rules if they are not enforced by someone.
For example, in Hong Kong a driver is supposed to turn on their headlights after sunset. According to the Road Users' Code 2020, "you must switch on your headlamps in poor visibility or during the hours of darkness including dusk and dawn". Unfortunately, that is not the case. There are many cars that drive around with either no lights or only their sidelights on, and there are taxis that drive around with main beams that are so old and dim that even a flashlight can do better.
Don't take my word for it. Stand on any busy street corner and observe. I wrote to the police after contacting the Road Safety Council about this problem, who referred me to the police. Do you know what they said? They told me to take a photo of the offenders while I was driving and send it to them.
The problems the Transport Department should address are defining "headlamps" as sidelights or main beams and whether this requires lights in the rear of the vehicle to also be lit.
For those who are not drivers, there are four stages to the switch. They are off, sidelights, main beams and auto. On some cars, sidelights include red lights on the rear to be lit, but this is not universal. Therefore, you could be following a car with no lights on in the rear.
The Transport Department should mandate the required lighting to be lit for cars to be certified safe on Hong Kong roads. This is the least it should do to protect the safety of other users of the road. Only after the Transport Department do their job correctly and the Road Users' Code is enforced can we talk about ensuring all valid driving licence holders know the code.
Li Ning, Central
Job scams call for more internet safety awareness
The news that dozens of Hongkongers have been
tricked by fake jobs
and held captive in Southeast Asia has hit the headlines recently. As of last Friday, the authorities have received
42 requests for help
.
The government must take action to rescue those who are still missing in Cambodia, Myanmar and other Southeast Asian countries, and seek help from the Chinese consulates there if needed.
To prevent such crimes, people should be taught how to spot a scam among authentic job openings. The Education Bureau may even consider introducing education programmes for students as it's a problem they are likely to face in future, given the rise of online fraud. At the least, we must be taught to be sceptical if a job offers a lot of money for very little work, while demanding few academic qualifications and little experience.
Luca Lam, Tseung Kwan O