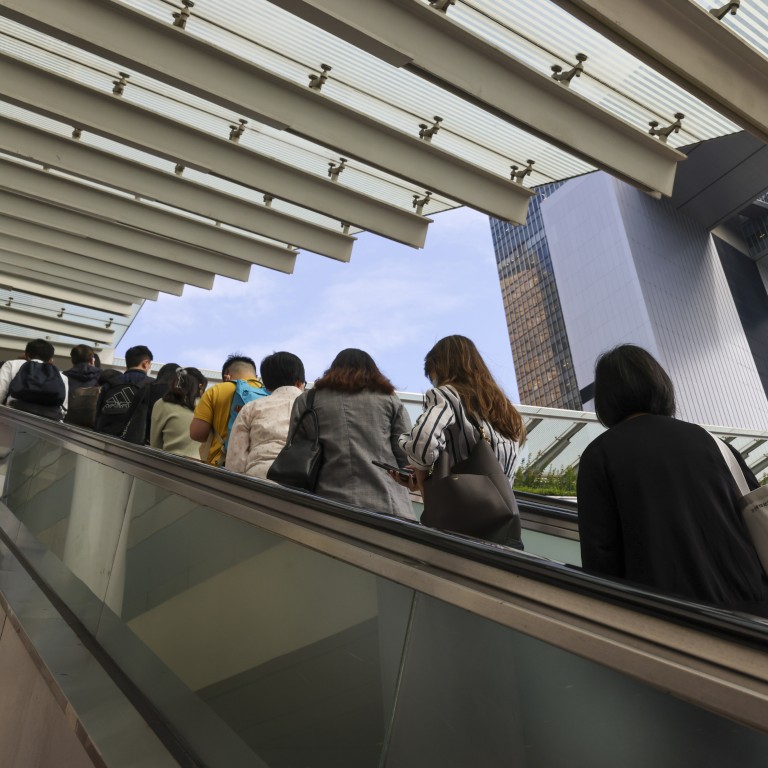 Letters

|
For a result-oriented civil service, workplace communication must be a two-way street
Readers discuss why the administration's style of communication with the civil service must change, the albatross of elderly vaccination, and how the authorities' response to a campus harassment incident will be closely watched
To understand the effectiveness of the administration's internal policy communication, I analysed 15 open letters composed during the stint of former civil service secretary Patrick Nip Tak-kuen as part of a sociolinguistic study.
I found that more than one third of the minister's expressions were booster words like "important", "must" and "certainly" to show his certitude about policy decisions, so as to win civil servants' support.
Rhetoric such as "this is what the general public expects of us" appears in 27 per cent of the letters. Community expectations are mentioned to explain why public servants must pledge allegiance. This echoes the government's requirement that public workers support all policy decisions, including on the oath of allegiance, national security law and vaccination, so as to promote internal and external political stability.
It would appear that this authoritative tone has worked in obtaining officers' policy compliance during the anti-government protests and pandemic. For instance, merely 0.07 per cent of civil service employees were dismissed due to their refusal to take the oath.
Nonetheless, the policymakers' overly determined tone in their communications can be a double-edged sword as the resignation rate in 2021-22 hit the highest level since the handover.
The appearance of just one question in all the letters may indicate a rather hierarchical employer-employee relationship that has deterred bottom-up workplace interaction.
Two-way workplace communication, instead, is the key to retaining and attracting talent to reverse the present exodus that has hindered governance.
Alison Ng, postgraduate of applied linguistics, University of Hong Kong
Find other ways to sell elderly on vaccination
The government is concerned about the vaccination rate among people over 80; only 51 per cent have received three shots.
Has it not occurred to the government that people in this category are unlikely to travel and hence have no motivation to get vaccinated on that account? They have to be educated in other ways. The full reopening can still take place and it would have very little effect on those in care homes, for example.
So many people, and not just those one converses with, but also people reported in the media, have asked for a full reopening – please, just do it!
Chris Stubbs, Discovery Bay
College students should know ABCs of human decency
Was this a vicious provocation with a target in mind? I don't know how they found a dorm room where two mainland students happened to be staying, and I cannot imagine the despair and fear those two girls must have felt.
Liao Sizhe, Sha Tin