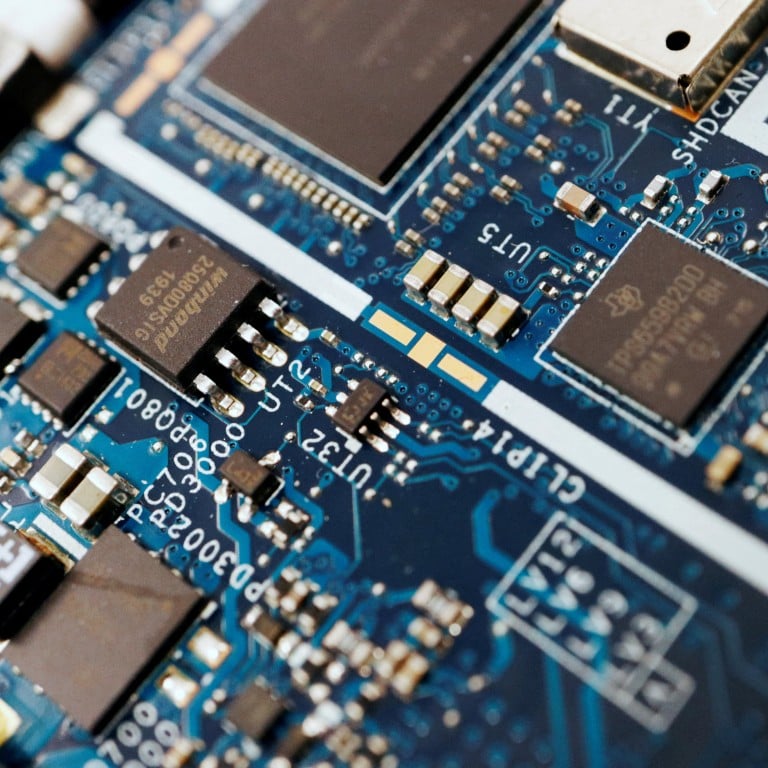 Letters
Amid US-China tension over chips, Hong Kong start-ups have a role to play
Readers discuss how Hong Kong can help solve China's chip supply issues, the possibility of including permanent residents in Greater Bay Area opportunities, the meagre wage increase for foreign domestic workers, and the need for data on bus shelters
Feel strongly about these letters, or any other aspects of the news? Share your views by emailing us your Letter to the Editor at
[email protected]
or filling in
this Google form
. Submissions should not exceed 400 words, and must include your full name and address, plus a phone number for verification.
The rivalry between China and the United States in the trade and technology sectors is intensifying. US President Joe Biden has just
signed an executive order
to boost biomanufacturing and biotechnology to compete with China. It is expected that the US and other countries will impose sanctions and trade prohibitions on China's hi-tech goods, materials and technology.
Amid Sino-US geopolitical tensions, Hong Kong should make good use of its competitive edge to provide a solution to China's
chip supply issues
. According to an online survey conducted by InvestHK in 2021, there were more than 3,700 start-ups in Hong Kong, many of which are biotechnology and social innovation start-ups. To win the race in chips, it is important to create start-ups in this area.
According to research by the Hong Kong Trade Development Council in 2020, start-up entrepreneurs are generally satisfied with the funding support provided by the government but feel there is a lack of capital investment from the private sector. At the Angel Investment Foundation, we are dedicated to providing subsidy programmes and interest-free business start-up loans to support entrepreneurs in transforming their ideas into concrete plans.
The semiconductor industry needs a continuous injection of funds. The authorities should consider including the design and research of chips in the innovation and technology development plan and provide seed funding for entrepreneurs to commercialise their research outcomes. This would not only encourage innovation but also echoes our national policy.
Hong Kong has always been a hub for internationally renowned enterprises to set up their regional offices. Tech companies in the chips industry would gain access to a market of more than 7 million consumers and a base for rapid prototyping and high-end manufacturing in Greater Bay Area cities through Hong Kong.
Jacky Ng, vice-chairman, Angel Investment Foundation
Allow permanent residents easy access to Greater Bay Area
Some of these permanent residents were born in Hong Kong or have lived here for decades and call Hong Kong their home. Even so, they are excluded from Greater Bay Area opportunities without a China visa despite residing in the same country.
Joseph Fan, Ma On Shan
Domestic workers need more pay and protection
In addition, I support the increase in food allowance for domestic workers. Nowadays, inflation is a global problem. If the food allowance doesn't rise accordingly, domestic workers will have to compromise on the quality of their food and their health will deteriorate.
Furthermore, I agree the working hours of domestic workers should be regulated. In reality, many of them work more than 12 hours a day. We should also pay attention to their mental health.
I hope the Labour Department will fine-tune the salary and working hours of domestic workers, as well as raise their food allowance. We need to do better in protecting the rights of these workers.
Petrina So, Kwai Chung
Release data to aid bus passengers
Simon Wang, Kowloon Tong