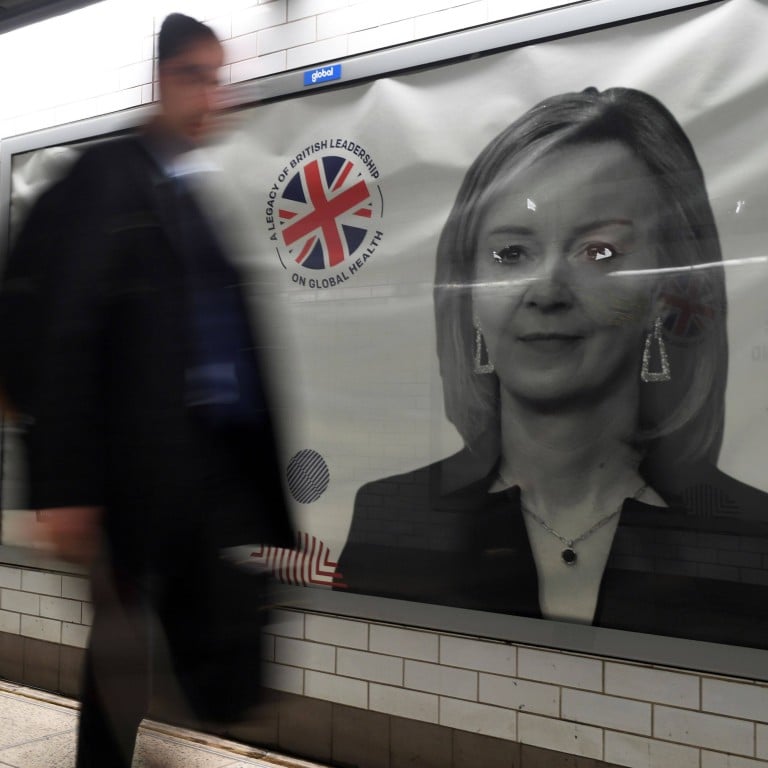 Letters

|
UK government fiasco shows Hong Kong must chart its own course to democracy
Readers discuss the road to Rishi Sunak's appointment as UK prime minister, and Liz Truss' channelling of Margaret Thatcher
Feel strongly about these letters, or any other aspects of the news? Share your views by emailing us your Letter to the Editor at
[email protected]
or filling in
this Google form
. Submissions should not exceed 400 words, and must include your full name and address, plus a phone number for verification.
All eyes were on Westminster during the Conservative Party's political fiasco that culminated in Liz Truss'
resignation
, making her Britain's shortest-serving prime minister.
She was forced to quit after the British pound fell to a historic low following her mini-budget and after her warning to members of parliament not to vote against the government on fracking caused chaos. These events triggered the second leadership contest in two months, resulting in
Rishi Sunak
becoming the United Kingdom's first prime minister of Indian descent.
The frustration over this political roller coaster has been strongly felt here in London over the past week. Yet another Tory leadership contest meant voters were denied the chance to choose the country's prime minister a second time. Worse, party members were also denied a choice this time since Sunak won unopposed.
Although he secured the support of his fellow MPs, Sunak suffers from an inherent legitimacy crisis, just as his predecessor did, because he does not have the mandate of the British public.
Yet, Truss' policy positions won over Conservative Party members and brought her to Downing Street. Her electorate was not representative of the country's increasingly diverse population as Tory members are now overwhelmingly white, male and old.
In Hong Kong, democracy is often understood as "one man, one vote". However, this is not the only form democracy can take. Furthermore, the election-oriented system has not delivered promising results in recent years.
Anfield Tam, London
Truss' 'Iron Lady' aspirations were off the mark
Truss had once been dubbed the new "Iron Lady" and compared to former prime minister Margaret Thatcher. In the run-up to her winning the Conservative Party's leadership contest and being appointed prime minister, Truss courted this image.
She tried to employ Thatcher's economic approach, which was to boost the economy by cutting taxes. But Truss failed to recognise the differences in economic environments between the two times.
Long seen as a survivor, Truss presented herself as a fighter. Perhaps if she had not resigned, she could have outlasted the lettuce.
Still, I doubt she could have become the Iron Lady of our times. This might not altogether be her fault. Britain's political problems did not just happen overnight but have been brewing for a long time.
Randy Lee, Ma On Shan