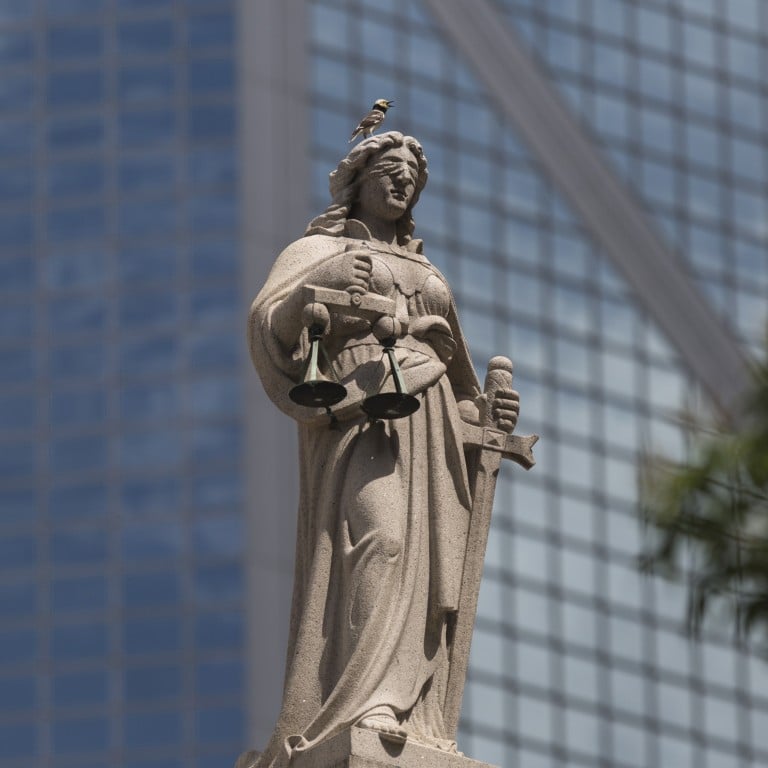 Hong Kong's independent judiciary is the ultimate safeguard against extradition fears
Extradition is neither simple nor straightforward and safeguards are in place against a miscarriage of justice, including open court hearings and the right to be heard up to Hong Kong's Court of Final Appeal
The proposal to amend Hong Kong's extradition agreements – namely, the Fugitive Offenders Ordinance and the Mutual Legal Assistance in Criminal Matters Ordinance – has turned into a serious
controversy
. There have been
clashes
in the Legislative Council, and the proposal has drawn statements of concern from
business
,
legal
and other groups inside and outside Hong Kong – including from some foreign diplomats.
Senior members of the administration and government supporters have defended the amendments as necessary. Many of them – myself included – believe opponents have essentially misunderstood the proposal. I also think it's fair to say that officials underestimated what the
public reaction
would be.
When it introduced the proposal, the administration focused on one tragic
murder
in Taiwan. This was a high-profile example that everyone could understand. The government also stressed the importance of filling gaps in our existing arrangements for exchanging fugitives with a large number of jurisdictions – not just the mainland, Macau and Taiwan, but many other places. Yet public opinion has focused on the mainland.
The debate was also focused on the issue of extradition from Hong Kong to other places. But these arrangements would work in both directions. As several of our senior law enforcement officials have been saying, the amended legislation would enable Hong Kong to get suspects back from other jurisdictions to face justice here.
Perhaps a key misunderstanding is the idea that extradition can just happen – with no serious safeguards. In reality, it would not be so simple. The procedure can only take place where certain specific serious offences are concerned. The chief executive must approve each case.
Not least, every case must come before a committal hearing in open court in Hong Kong. The case would come before our own independent judiciary, with the press and public free to see everything. The individual concerned would have other rights, including the right to apply for a judicial review of the executive approval. And this, in turn, would come with the right to appeal to the Court of Final Appeal.
The involvement of our courts – up to the Court of Final Appeal – should be a major assurance to anyone who has doubts about the extradition proposals.
As it happens, the government recently announced two senior judicial appointments, which are subject to legislative approval. One was of Lord Jonathan Sumption, from Britain, as a non-permanent judge on the Court of Final Appeal. He is a highly respected legal authority and, until his retirement last December, had been a UK Supreme Court justice for seven years.
This follows four other appointments to our top appeals court just over a year ago. Two were highly experienced locals – new permanent judge
Andrew Cheung Kui-nung
and new local non-permanent judge, Justice
Robert Tang Ching
.
The other two were non-permanent judges from other common law jurisdictions: Baroness Brenda Hale, president of the UK Supreme Court, and Beverly McLachlin, former chief justice of Canada. They were also the
first women
appointed to the Court of Final Appeal.
The appointment of Lord Sumption means Hong Kong's Court of Final Appeal will have 15 non-permanent judges from other common law jurisdictions (the UK, Australia and Canada). Their range of experience and expertise is considerable – from commercial to human rights law.
Their presence in our court system at the highest level should be a reminder that the government recognises the importance of judicial independence to the well-being and success of Hong Kong. It is worth remembering that some
fringe voices
in the community dislike the whole idea of non-Chinese judges serving in Hong Kong. There are, of course, many other non-Chinese throughout the judiciary.
We should also see their presence as a sign that Hong Kong's court system is widely recognised and
respected
among some of the most accomplished legal figures in the common law world. These overseas judges have outstanding reputations, and we can be sure that they would not accept an appointment to our Court of Final Appeal if they felt the Hong Kong legal system lacked credibility or integrity.
Officials have listened to different views of the proposed amendments to Hong Kong's extradition arrangements, and they have incorporated changes. Hopefully this can reassure the public that the proposal will be good for all in the community. In particular, everyone should recognise that, among the safeguards, we have an independent judiciary up to the highest level that is world class and should inspire confidence in us all.
Bernard Chan is convenor of Hong Kong's Executive Council
This article appeared in the South China Morning Post print edition as: An independent judiciary is the ideal safeguard