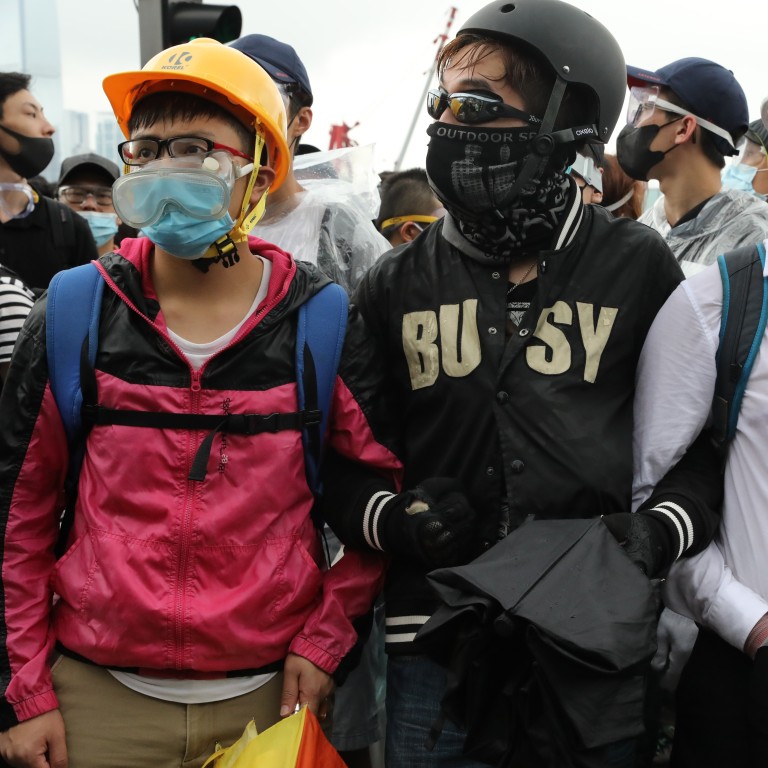 If the extradition bill is not withdrawn, Carrie Lam must resign for the sake of Hong Kong and its people
The chief executive, who once said she would step down if she lost the people's trust, should honour her pledge. The mass protests against the government's legal proposal make that clear
One million Hongkongers protested
against the extradition bill on June 9, making it one of the most unified demonstrations since the handover in 1997. The scale of the protest might have exceeded the
rally in support
of the Tiananmen Square protests in 1989.
Hong Kong's political system is not fully democratic; its chief executive is selected by a small
Election Committee
. Before Carrie Lam Cheng Yuet-ngor was elected in 2017, she claimed that
she would step down
as leader if she lost people's trust. Now that a million Hongkongers have "voted her out" with their feet in a massive protest, Lam is going back on her word and refusing to resign.
She ignored the majority view – the "mainstream opinion" that she had sworn to heed – and insisted on sending the bill to a
second reading
in the Legislative Council as scheduled. Her arrogant attitude has angered many people, and young activists
clashed with the police
out of despair. The government could blame no one but itself for triggering such conflict.
In fact, Lam and the other two government officials – Secretary for Security John Lee Ka-chiu and Secretary for Justice Teresa Cheng Yeuk-wah – have failed to do their job. They are forcefully sending the bill for a second reading without proper scrutiny by the bills committee, much less the public consultation that Hong Kong people have demanded.
People from different sectors in society have voluntarily
launched petitions
against the bill. Even judges, who rarely express a stance, have
spoken out
against the bill.
Foreign governments
have also expressed serious concerns about the extradition amendment.
The only way for Beijing to safeguard Hong Kong governance and restore people's confidence is to order Lam to step down. The anti-extradition protests – supported by a wide cross-section of Hong Kong society – will go on for as long as Lam insists on going against public will.
Hongkongers should keep the focus on Lam's failing governance, and push for her resignation if the bill is not withdrawn.
Thanks to our fearless young people, the second reading of the bill has stalled for now. The world witnessed their bravery when they refused to retreat, regardless of the beating, and the tear gas and rubber bullets fired by the police. It is time for all Hongkongers to stand together with our young people, and say no to extradition.
Albert Cheng King-hon is a political commentator. [email protected]