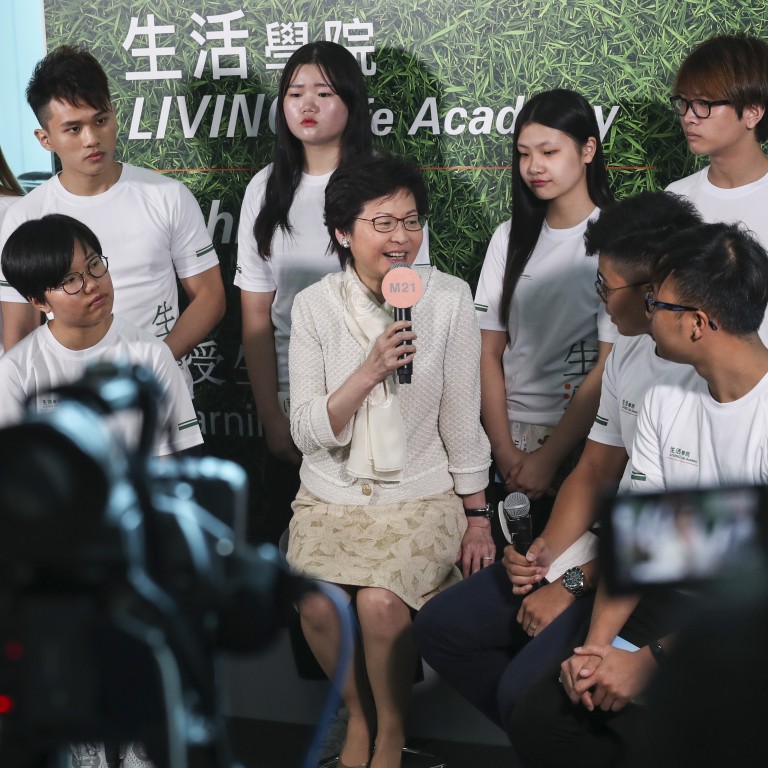 Carrie Lam has worked hard to reach out to Hong Kong youth. It's a shame the protesters ignored her efforts
The violent backlash against the extradition bill and Carrie Lam shows that the chief executive needs to redouble her efforts to connect with the community, especially young people. However, those responsible for ransacking Legco must face justice
When Carrie Lam Cheng Yuet-ngor was but a contender for chief executive,
I wrote
about the need for a participatory, cross-generational, cross-sector platform for collaboration. This was in response to the strong desire in the community, particularly young people, for a voice in policymaking.
I had Occupy Central in the back of my mind as I wrote, because that event had resulted in a weaker, more divided society. Never should Hong Kong experience such an event again, I felt.
Alas, in recent days, we have seen multiple large-scale protests that have descended into violence and chaos. It is a scary sight to watch protesters smash layers of earthquake-resistant glass and hurl unknown liquids at police officers.
This is not what Hong Kong needs or what our city stands for. Any individual who watched the storming of the Legislative Council building should be shocked and disgusted. It was not noble. It was certainly not peaceful. It was a new low for Hong Kong.
It was especially disheartening to see young people destroy the interior of Legco, deface our emblem with black paint and drape the colonial flag over the president's podium. These actions at first seem simply brutal, but they also speak to the ignorance of those rioting.
Life before Hong Kong returned to China was markedly worse, with governors not elected in any way – not even through an election committee.
One must also recognise that the protesters' demands have largely been met with the suspension of the extradition bill, which will expire at the end of the next Legco session in 2020. But the demand for the unconditional release of all detained
is unacceptable
.
Hong Kong is a rules-based society, with a staunchly independent judiciary made up of both local judges and those from other common law jurisdictions. When even the strength of our rule of law is not accepted, only division without hope of a reasonable, rational compromise can result.
When
2 million people
came out to oppose the extradition bill, it was a symbol of resolve and strength. Even I, who had supported the bill, came to realise it could not be passed. Lam recognised this too and suspended the bill. But the protests since then have only created more division and brought greater scrutiny of young people.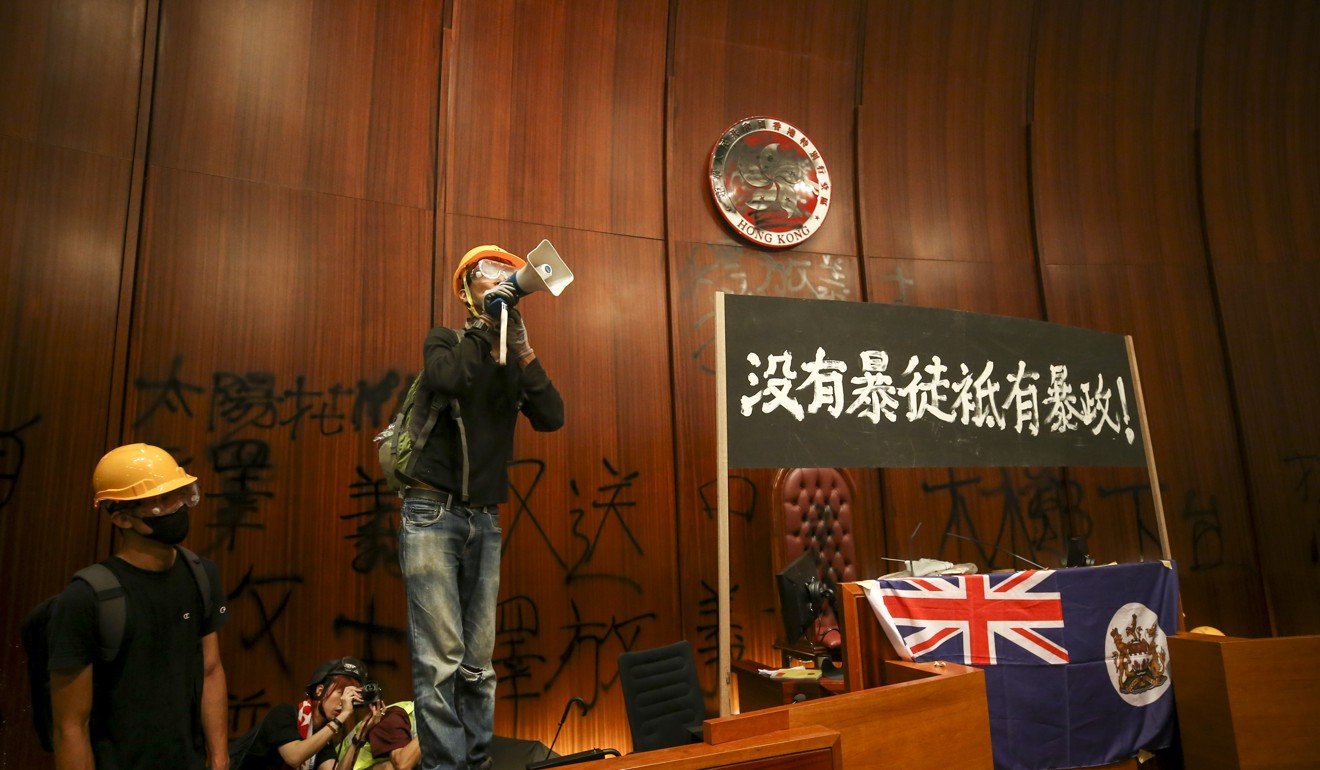 These unruly protests have overshadowed the work and tenacity of many youths in our city – those working hard and studying to get a good job, and those who dedicate their time and sweat to their community and to public service.
But, like any large group of people, there is a diversity of views that cannot be represented by those that harmed public services and police officers. I urge all Hongkongers to remain positive about our youth's prospects and not let recent events change this.
Following the protests, Lam stated that she is
willing to listen
and work with young people to advance Hong Kong as a global city. In this regard, she has already made strides to incorporate youths into the public discourse.
Through the
Self-recommendation Scheme
for Youth, for example, more young people are taking part in government committees, whose focuses range from the environment and crime to mental health and the arts. Concurrently, the government in 2018 established the
Youth Development Commission
as a higher-level body to replace the Commission on Youth.
Chaired by the chief secretary, the commission brings a whole-of-government approach to the issue of youth development. And it, too, has members recruited through the Self-recommendation Scheme. To this end, one can see the means through which the chief executive has reached out to young people in the community.
Clearly, the protesters have disregarded the government's youth policies and initiatives. And it is a sad day for Hong Kong when these small groups would rather have a colonial government than our present administration, and choose to vandalise the institutions of society, including our legislative body. It is a sad day when pan-democratic political leaders fail to admit that the protests are radical and extreme, and instead opt to be silent (if not supportive). Only division can result.
Where do we go from here? We have seen organisers trying to incite more violence, and unequivocally backing those who have committed crimes. As a society, however, we must reject and condemn such actions. We must stand up for the rule of law, and ensure that those responsible for bringing unrest and harm to Hong Kong face justice. But that cannot be all.
Both sides must take real action to address the issues that have arisen from a severe lack of trust between the community and political leaders. Violence does not contribute to a partnership, but instead increases tensions and increasingly ends possibilities for finding a way forward.
It is clear that the chief executive has
recognised and admitted
her – and her administration's – genuine mistakes. But to move forward, officials must take a new approach, which should include the expansion of public consultations with a wider variety of stakeholder groups.
Concurrently, however, pan-democrats must realise that their actions are doing more harm than good. Until this happens, Hong Kong will remain in a stalemate.
Joseph Wan is founder and president of Support! International Foundation in Hong Kong