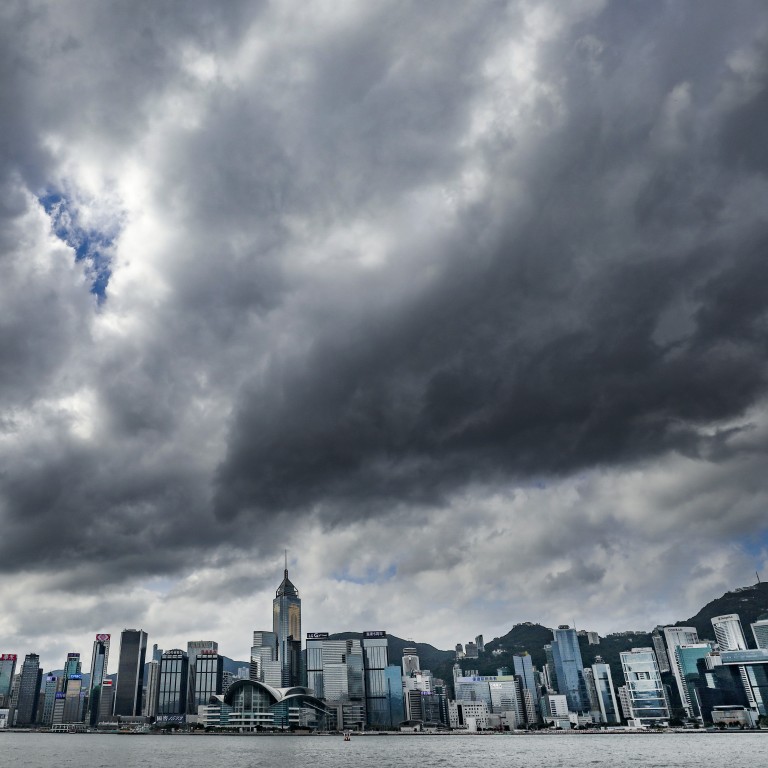 Opinion
Editorial
by SCMP Editorial
Editorial
by SCMP Editorial
More than money needed to resolve city's political crisis
Extra spending unveiled by finance chief at time of protest violence will not bring calm and government must be prepared to tackle root of problem
Three months after the passage of the government's annual appropriation bill, Financial Secretary Paul Chan Mo-po rolled out another
package of relief measures for businesses and individuals
on Thursday. The initiatives are necessary because protests against the now suspended extradition bill and effects of the US-China trade war continue to take their toll on Hong Kong's economy. But the political impasse triggered by protests also requires concrete solutions, with Chief Executive Carrie Lam Cheng Yuet-ngor fearing the city is being pushed "into an abyss".
Whether the city is bracing for an economic tsunami, a term used by Lam when she described damage inflicted by months of unrest, is a matter of debate. But there is no disputing that the
economic environment has become increasingly challenging
. That is why the HK$19.1 billion "mini-budget" was not withheld until October when Lam is due to deliver her annual policy address.
True, the finance chief has again resorted to the usual measures, such as a cut in salaries tax, a loan guarantee scheme, subsidies for students as well as fee and rent waivers. Chan has even revived the electricity bill subsidy for all households, discontinued a few years ago amid criticism that it disregarded actual needs and encouraged irresponsible energy consumption.
Nonetheless, the measures should help cushion Hong Kong from the impact of a sharp economic slowdown and provide timely relief for both businesses and individuals. Chan also sensibly rejected demands from government allies to give the public cash handouts, which would have made people feel good in the short term but gone against fiscal prudence. We call on lawmakers to approve the measures with speed and efficiency. Officials should also learn from their mistakes and the red tape that followed last year's controversial budget decision to grant HK$4,000 cash allowances to some.
Even though the economic downturn has much to do with the political impasse, Chan stressed the measures were not related to prevailing "political difficulties". He instead warned of an incoming typhoon, saying the government needed to be prepared for the onslaught, but the truth is that the economic headwinds are an unprecedented political storm of the administration's own making. The city has been engulfed by it for months and worryingly the storm is still raging with no sign of it subsiding. It would be naive of Lam and Chan to try to restore calm simply by spending more money. The political crisis can only be resolved by political measures. It is incumbent upon the Lam administration to gear up for the challenge, not just to help businesses weather the storm, but also tackle the root of the problem.