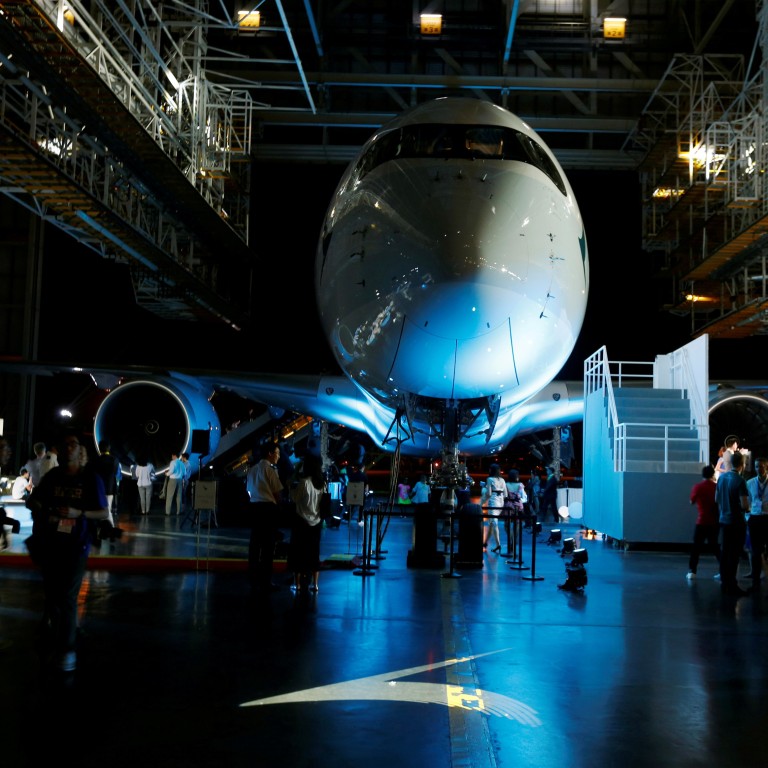 Beijing's tougher stance on Hong Kong's unrest is damaging big business and the free-market economy
Property developers in Hong Kong have been pressured into showing support for the government and police, and Beijing is moving against Cathay Pacific. This might be the end of the freewheeling free-market Hong Kong that we know
Putting pressure on the real estate sector is not the Communist Party's only strategy, of course. International brands like Cathay Pacific have also become targets.
The Civil Aviation Administration of China issued a warning to the airline, after one of its pilots was
charged
with rioting and a significant number of its employees joined citywide
strike action.
After the mainland banned Cathay employees who had supported or taken part in the protests from operating flights in its airspace, the airline said it had
dismissed
the pilot charged with rioting and other employees.
Since then, Cathay CEO
Rupert Hogg
has stepped down. A pilot who made sympathetic mention of the protests and told Hongkongers to "add oil" during an in-flight announcement has left the company. Pilot
Jeremy Tam Man-ho
, also a pro-democracy lawmaker, has announced his resignation in the hope of ending political persecution against the airline.
There is a Chinese saying: "The poor don't fight with the rich, the rich don't fight with officials." Under pressure from Beijing, even corporate giants have to yield.
However, if Beijing continues to keep big business under its thumb, this might be the end of Hong Kong as we know it. Even if social order is restored, this might no longer be a freewheeling, free-market economy. Imagine a Hong Kong where entrepreneurs obey the Communist Party, political considerations outweigh business decisions and the thought police crack down on speech crimes. Is this the Hong Kong we want to live in?
Out of all the real estate tycoons, only
Li Ka-shing
has backbone. Last week, he took out two advertisements in major newspapers in Hong Kong.
One featured a poetic allusion he made after the riot in Mong Kok in 2016: "The melon of Huangtai cannot bear the picking again." It is an appeal not to destroy something that has already been damaged.
The other advertisement featured slogans about loving China, loving Hong Kong and loving oneself, and a line reading "the best of intentions can lead to the worst outcome". It is a straightforward message urging everyone to stop fighting and start considering the overall interests of Hongkongers.
However, some overly imaginative Hongkongers have plucked words from the second advertisement and wilfully interpreted them as a call for self-governance. They have made matters worse by giving the red media and mainland conspiracy theorists a field day.
At her press conferences about the unrest, Chief Executive Carrie Lam Cheng Yuet-ngor is always talking about the rule of law and the
economy
. Isn't she aware that she is the one who has damaged the city's rule of law and free-market economy with her arrogance?
At the rate she is going, Hong Kong will never return to its golden age. We can only hope the wrecking ball won't knock us down too soon.
Albert Cheng King-hon is a political commentator. [email protected]