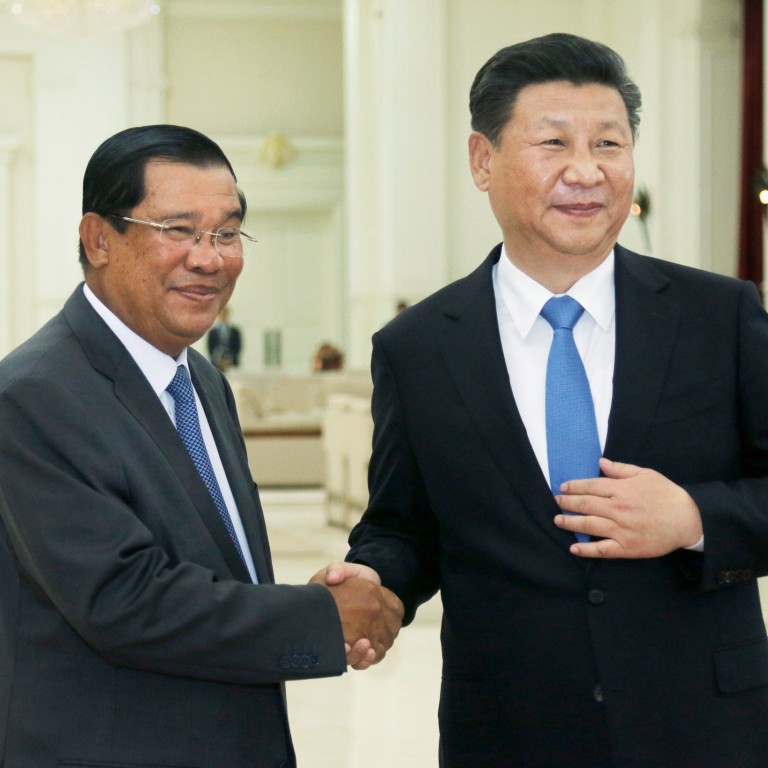 How Cambodia's online gambling ban sparked the Great Chinese Exodus of 2019 – and why Beijing is fine with it
Phnom Pehn's online gambling crackdown has snared hundreds accused of scamming mainland Chinese, while offering Cambodia a chance to rid itself of an industry that has negatively affected some of its growing cities
Two weeks ago, it was business as usual in the Cambodian border town of Bavet – the online gambling industry was booming, Bentleys and Rolls-Royce made their way through massive traffic jams on the main road, and Mandarin was the lingua franca. Then Prime Minister Hun Sen pulled the plug.
On August 15, the Cambodian police arrested 127 Chinese nationals in Sihanoukville, implicated in an internet scam that entailed extorting funds from Chinese citizens in China.
A few days later, Hun Sen declared: "The Royal Government of Cambodia will stop the issuance of online gambling policy and licences, both within and outside the Kingdom of Cambodia, from the date of signing this directive", citing the threat to security and public order. Existing licences will not be renewed.
Further driving home the point, the Ministry of the Interior, working with police in Chongqing, last week arrested 150 Chinese nationals in both Sihanoukville and Bavet, deporting the suspects to face criminal charges in China via two specially chartered flights.
According to Xinhua, more than 10,000 victims from 28 Chinese provinces were caught up in that scam, losing around US$14 million. The message was clear: the online casino is closed. Get out or get arrested.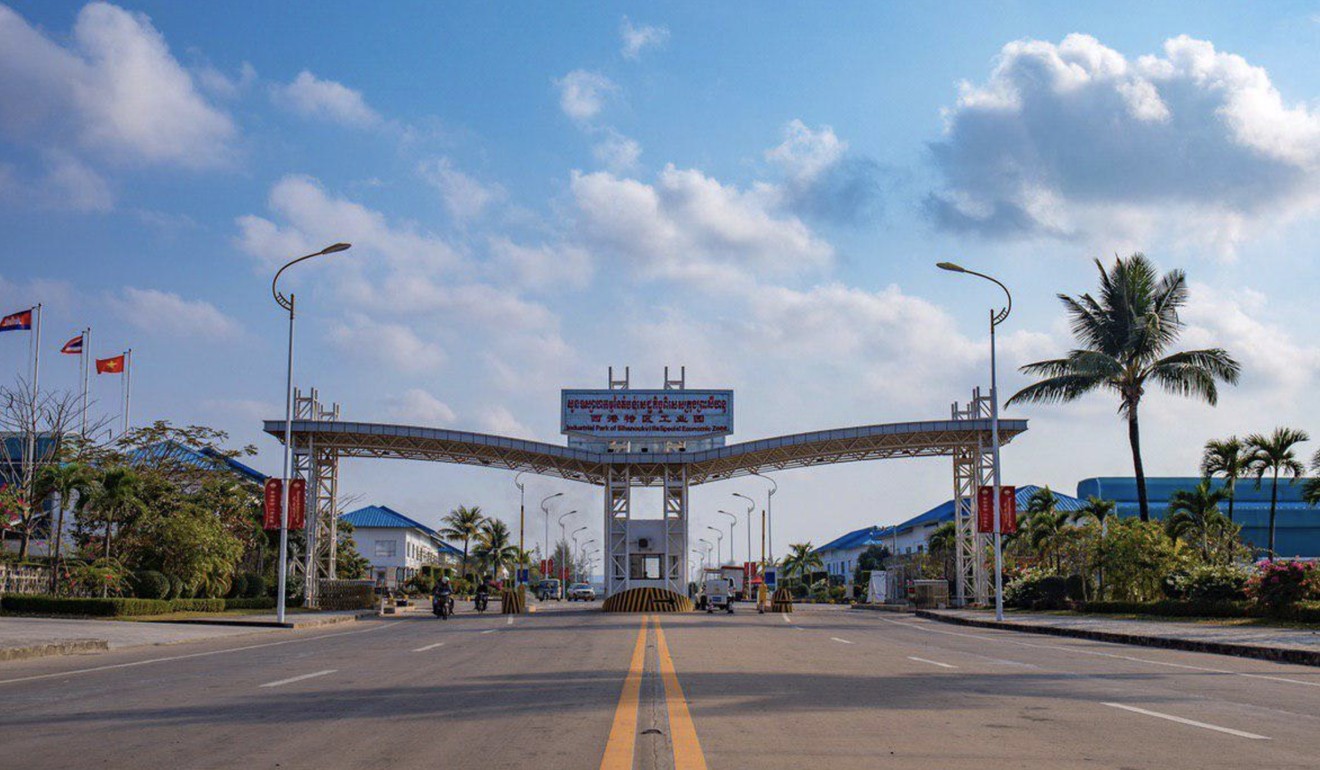 And so the Great Chinese Exodus of 2019 began. According to sources in Sihanoukville, an estimated 10,000 Chinese citizens have left the city in the past few days.
Tickets for one-way flights to China are sold out and the airport has been packed. In Bavet, on the Vietnamese border, numbers are harder to come by, but interviews with local officials and what remains of the Chinese business community indicates that nearly two-thirds of the Chinese population have made a beeline for Phnom Penh, seeking to get their affairs in order before leaving the country. Sources in Cambodia's third online gambling hub, Poipet, report similar findings.
On the previously bustling Bavet City Market Street – where row upon row of Chinese-owned restaurants, grocery stores and small businesses have catered to the town's massive influx of individuals working in the online gambling industry – business has all but collapsed.
Luxury cars, once ubiquitous, are now more conspicuous for their absence. Outside the city, in one rather opulent gated community near the Vietnamese border, most residents have already departed – leaving villas, pools and shops deserted with only a few stragglers and Khmer staff remaining.
Cambodian perceptions of the Chinese business community in the kingdom have rapidly declined in recent years. "Chinese behaving badly" has become a regular trope across Cambodian media, with a seemingly never-ending series of shootings, kidnappings and general lawlessness creating a strong backlash on social media, particularly among younger Cambodians.
The decision taken by the government, with strong support from Beijing (and probably
encouragement
), appears to be a "win-win" for both Cambodia and China.
Phnom Penh gets to open a much-needed political release valve and depict to an increasingly impatient population that it is serious about tackling Chinese crime in the country; Beijing is able to put an end to criminal activity targeting Chinese citizens on the mainland by Chinese citizens in Sihanoukville, Bavet and Poipet.
Reactions in Bavet have been mixed. The city has not experienced levels of criminality remotely close to those seen in Sihanoukville, although methamphetamine use has been a growing problem.
Hotels and small businesses are bracing to ride out the storm – but Bavet, as one local official said, is "used to boom and bust cycles", noting that the online gambling industry revived the city's declining casinos, which took a strong hit after Vietnam began to permit legal gambling on its territory.
While online gambling provided a gloss of prosperity and an inflow of free-spending, predominantly 20- and 30-something Chinese, the city's economy remains fundamentally grounded in its role as a growing manufacturing hub.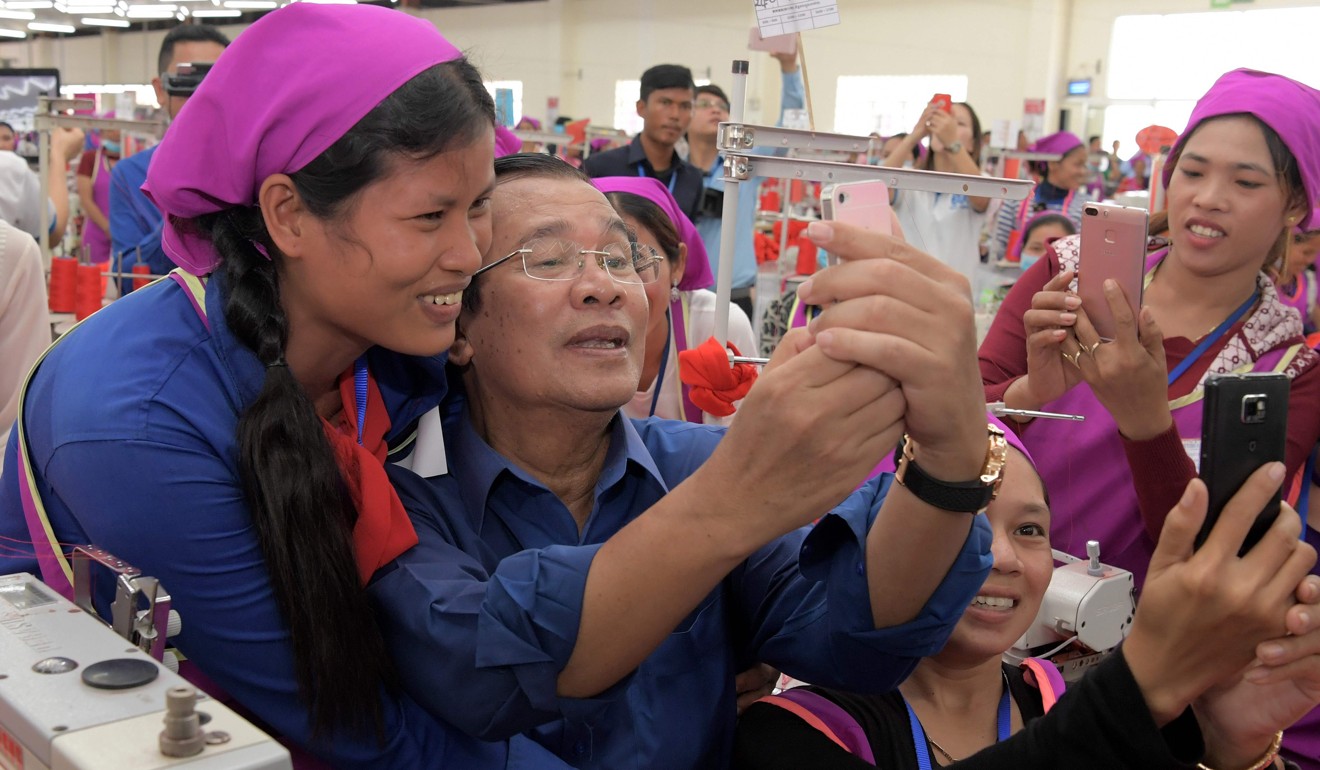 With multiple special economic zones and an estimated 80,000 Cambodians working in the city's freshly built factories and industrial estates, Cambodia is increasingly integrating with its booming Vietnamese neighbour.
Continued improvements to both hard and soft infrastructure, together with Cambodia's abundant supply of relatively cheap labour, have placed Bavet in good stead to weather this new shock.
At the same time, there is no expectation that Chinese investment in other sectors – real estate, construction, tourism and the garment industry – is likely to decline in the near future. However, the massive outflow of people over the past few days has shown just how large the online gambling sector had become.
Officials in Phnom Penh will be hoping that, with this decision, the negative costs that came with that industry and their deleterious effects on the perception of Cambodia as a tourism destination will finally come to an end.
Bradley J. Murg is assistant professor of political science and Asian studies at Seattle Pacific University and director of research at Future Forum, an independent think tank based in Phnom Penh
This article appeared in the South China Morning Post print edition as: Game is up for Cambodia's Chinese-run online casinos