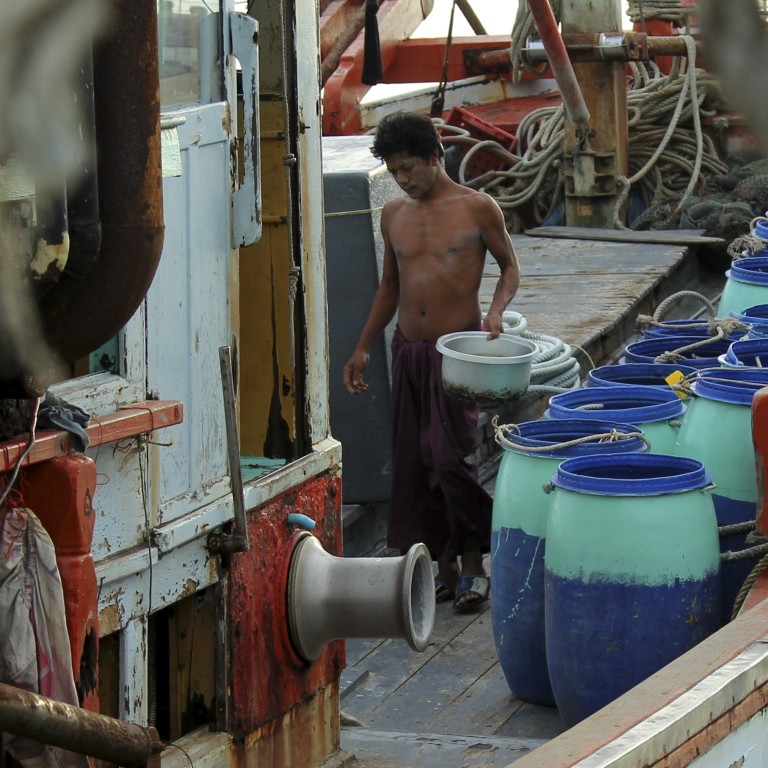 Opinion
Opinion
by Patima Tungpuchayakul
Opinion
by Patima Tungpuchayakul
Slavery on the high seas: how Southeast Asia can end forced labour on fishing boats
Slave labour renders business models in the Southeast Asian seafood sector not only unsustainable but dangerous
An industry-wide no-slavery policy, greater business accountability and better rehabilitation of rescued workers show the way forward
Business leaders like to talk about business models. Big businesses, in particular, spend a lot of time and money tracking profit and loss, costs and incomes, across often uncountable business units around the world. Generally, twisting a business model into shape to maximise profits is considered the core of good business.
But, when the business model not only includes, but relies upon, the
exploitation of labour
to the point of utilising slavery as a means of doing business, then surely we all should be asking questions.
I have seen the eyes of bonded, enslaved and trafficked individuals too many times. The fear, the exhaustion, the sense of hopelessness. It's a glimpse into a broken life.
These men, women and children are not units on a spreadsheet or mere numbers in a glossy business report. They are real human beings, with families, a childhood, aspirations, and memories.
My work with slave labourers in the
fishing industry
in Southeast Asia has led me to conclude that the business models of many companies – big and small – in the seafood sector are not only unsustainable but dangerous.
We have rescued or rehabilitated almost 5,000 former fishermen working in Southeast Asian waters who had been enslaved by fishing boat owners. We see many migrants in our home country of Thailand who have been lured by the promise of hard-to-find work and who do not have the protection of local labour laws or police.
These individuals are often
trapped at sea
for years, never leaving the boats that give them no means of escape, and are forced to work side by side with the very bosses who have enslaved them and who keep them from their families without contact.
And it goes on, because the plight of these individuals is overshadowed by the vast business universe of the seafood sector.
Thailand is the regional capital of seafood processing and export. It is the world's third largest seafood exporter and the world's largest producer of tinned tuna. The Thai Department of Fisheries lists 82 seafood processors approved for export and this sector is served, on our estimation, by between 10,000 and 20,000 individual fishing vessels.
Such numbers are daunting. The size of the sector in Thailand translates to money and power, and tends to undermine attempts to advocate for better worker standards. But there is a darker side to the high-end business figures suggesting a thriving industry, represented by those tasked with manning these fishing vessels.
There are around 600,000 workers in this sector and around half of them, our research suggests, are migrant workers.
We believe 1 in 10 are slave workers, toiling at sea to put seafood on dinner plates all over the world, including, perhaps, on yours.
Those 5,000 workers whom we have helped escape seafood slavery represent just the beginning. And so, we can only conclude that the business model is surely broken.
It would be easy to call for a boycott. But this is not the solution. Many rely on jobs in the sector, and many workers without other employment options would then be cast further into the margins.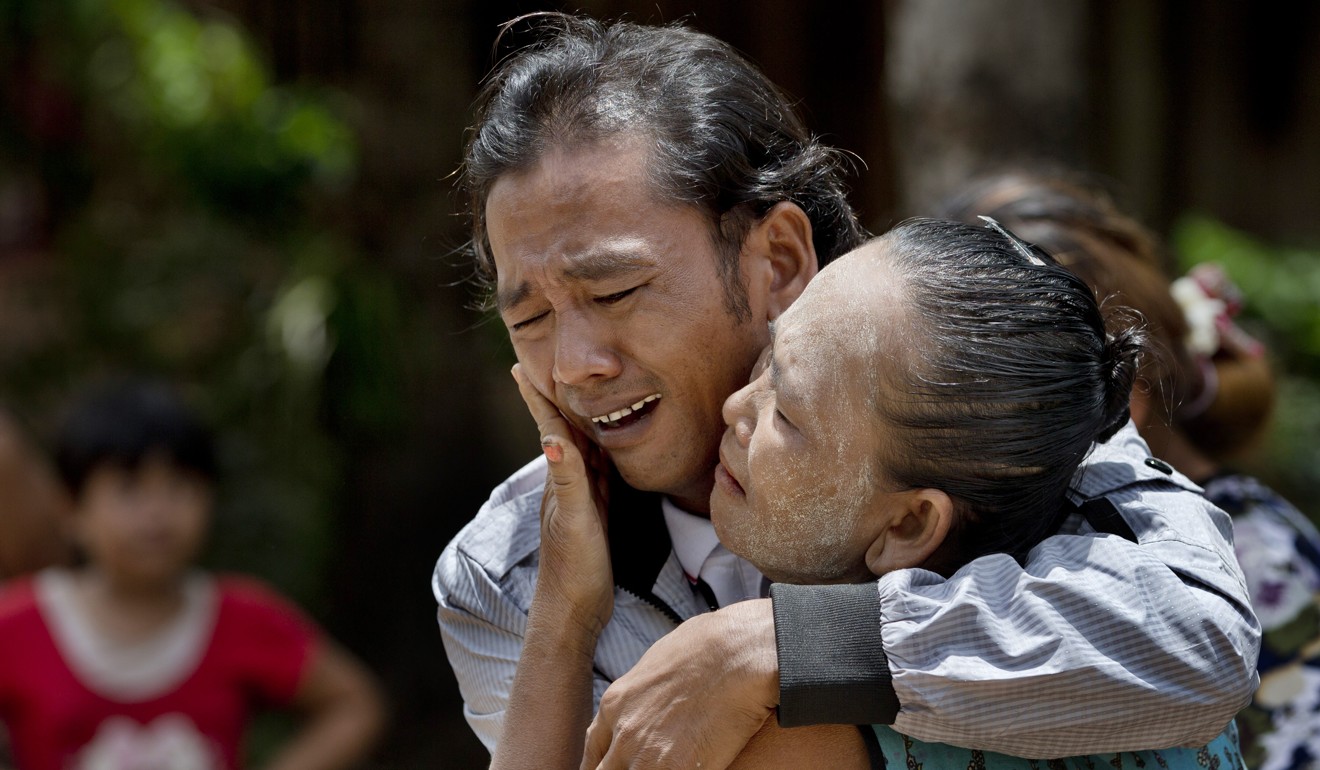 We call for two approaches. Firstly, we ask that companies establish an industry-wide no-slavery policy. Measures are under way in this direction, such as the Royal Thai government's
efforts
to ensure workers have available means of onshore contact and that a minimum age applies for all trawler workers, which have been acknowledged in the latest US Trafficking in Persons report.
But we, as consumers and stakeholders, need greater transparency and
accountability
from companies in the sector, particularly the bigger ones who have greater influence and can lead the way.
Secondly, we ask for support from donors to assist us in our work in freeing captured slaves and in helping them back into a normal life.
The New York Times is currently running a podcast which looks at the massive impact of slavery in American history. In it, the producers contend that the US economy was built by slavery.
We are at a point in our history in this part of the world where the next phase of our economic history is similarly being written through the filter of slavery.
It is incumbent on us all to be more aware of slavery in the seafood sector and to choose how we might ensure such practices do not define our future.
Patima Tungpuchayakul is co-founder of the Labour Protection Network, a Thai-based NGO which works to rescue and rehabilitate slave labourers in the fishing sector. She was nominated for a Nobel Peace Prize in 2017
This article appeared in the South China Morning Post print edition as: Southeast Asia must end slave labour at sea