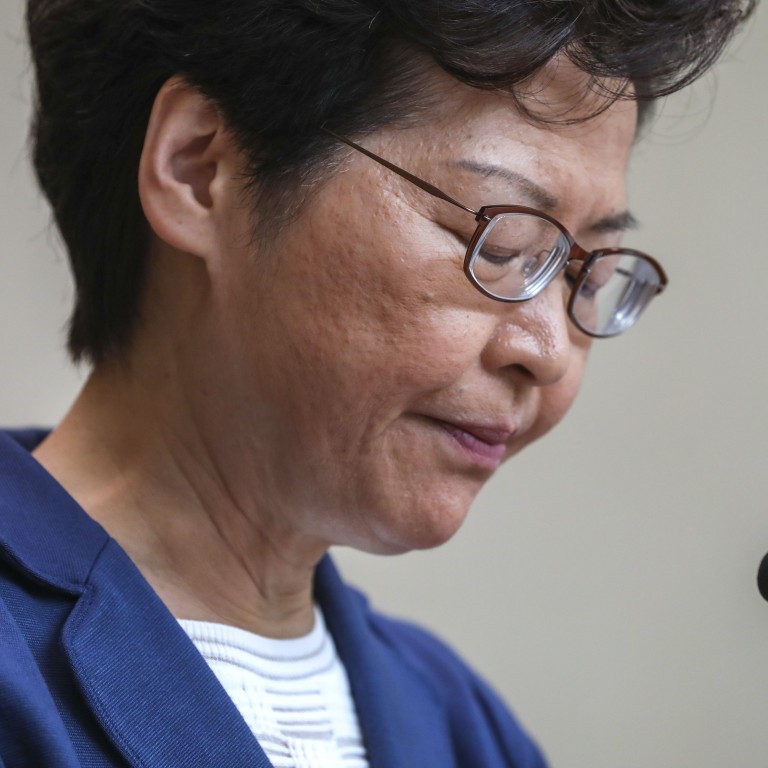 Opinion
Editorial
by SCMP Editorial
Editorial
by SCMP Editorial
It's make or break for Carrie Lam as she prepares to deliver her policy address
The chief executive has already missed a series of golden opportunities to turn the tide. It would be truly, in her own words, unforgivable if she again fails to seize the occasion to save the city
The stakes for the chief executive's policy speech have never been higher. With the social unrest raging for months and her fate hanging in the balance, Carrie Lam Cheng Yuet-ngor could make or break her leadership with her third annual address on Wednesday.
 Lam is not only under tremendous pressure to deliver a well-thought-out strategy to end the chaos, she also needs to restore confidence in her governance and rekindle hope in the city's future.
A midterm policy blueprint would be challenging enough even without the turmoil triggered by the now-shelved extradition bill. Apart from the need for previous measures on housing and other deep-seated problems to show results, there is also growing pressure for Lam to make good on the other promises made when she ran for office.  All these, however, have been overshadowed by months of violent protests.
 Whether she can follow tradition by delivering the address in the legislature remains to be seen. A recorded speech is being prepared in case she cannot do so for security reasons. While the option has been criticised by some lawmakers, the substance matters more than the format. From setting the right tone for reconciliation to tackling the crisis with effective measures, Lam needs to convince the public why she deserves another chance.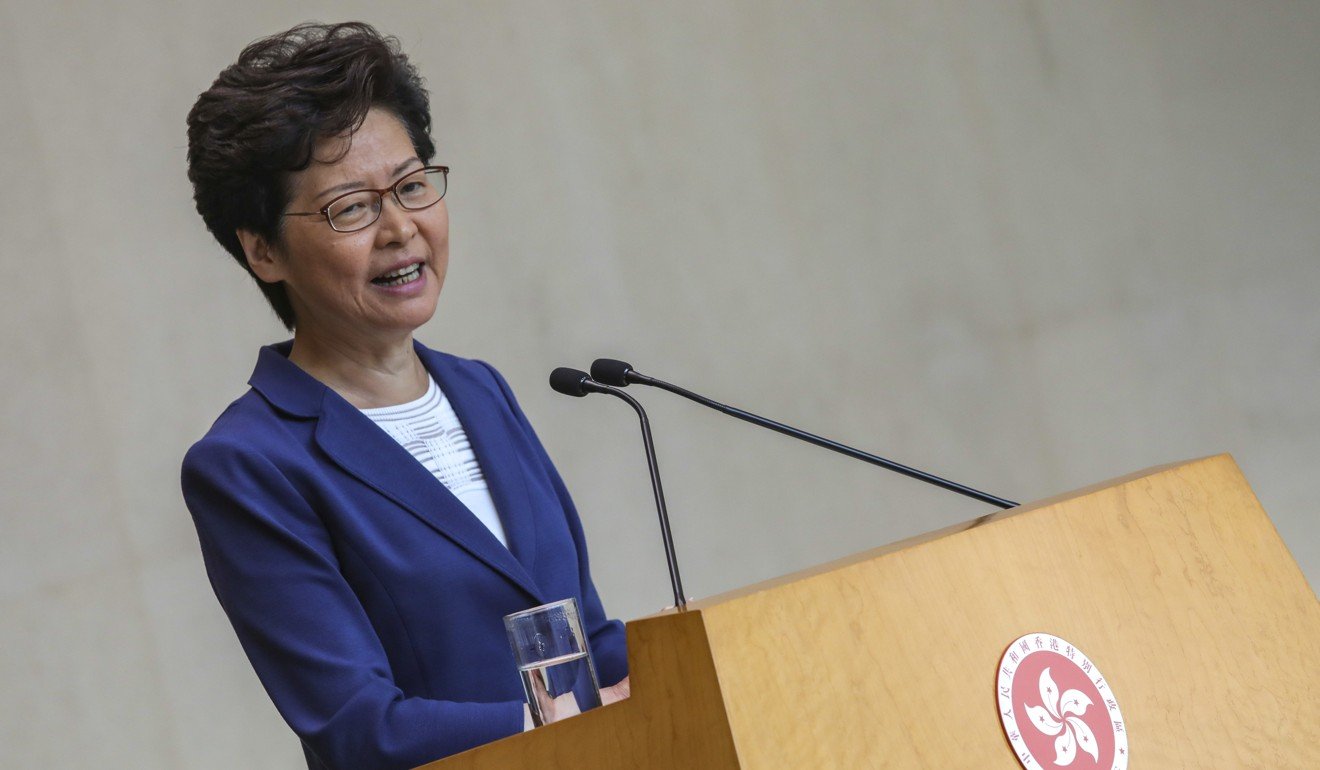 There have been calls for more sweeteners to ease public anger. But such an approach would only show officials have no idea how to tackle the underlying grievances.
 Indeed, demands for universal suffrage and an independent inquiry into police actions would not have persisted for months if the crisis could be resolved by money alone. The government has since rolled out some fiscal initiatives, such as rent waivers for shops in MTR stations and at the airport. The lukewarm public response underlines the need for more sweeping reforms.
Apart from more bold measures on long-term challenges, there needs to be better political solutions to end the turmoil. It seems that the police are facing all the heat while Lam and her team just sit back. It would mean little if she simply painted a rosy picture while chaos and violence remain unchecked.
 Many people may have given up on Lam. The latest opinion poll showed that her disapproval rating hit a disastrous 74 per cent, the highest of all chief executives since Hong Kong's return to Chinese rule in 1997.
There are doubts whether she can still command the respect and support of her allies, let alone the wider community. Some even wonder if she could serve out her term, despite Beijing's full support.
 What is clear, though, is that her refusal to step down has made this year's policy address even more crucial. Lam has already missed a series of golden opportunities to turn the tide. It would be truly, in her own words, unforgivable if she again fails to seize the occasion to save the city.