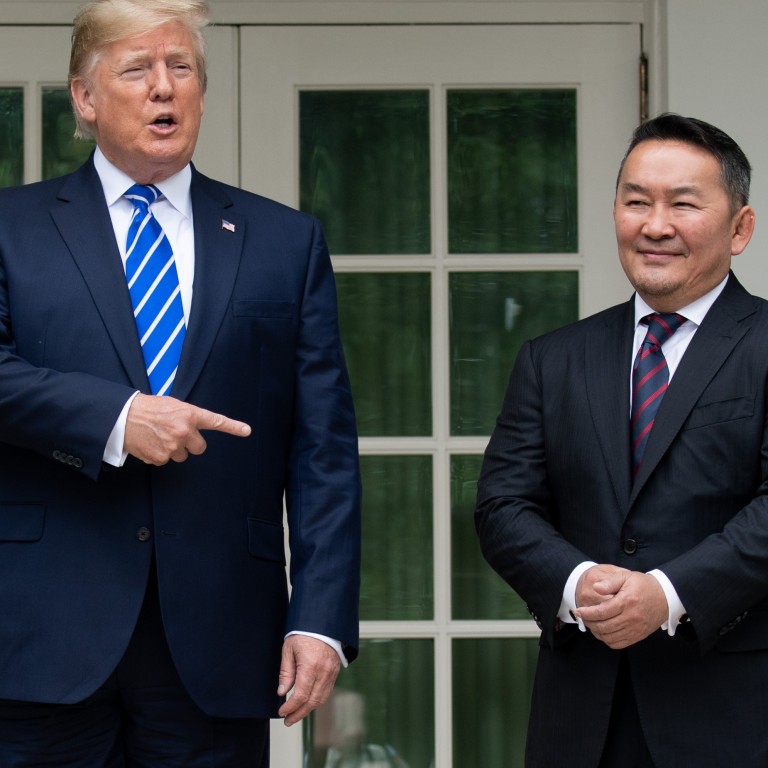 Opinion
Patrick Mendis and Itgelt Bat-ochir
Patrick Mendis and Itgelt Bat-ochir
Mongolia is seeking greener pastures with the US and India to balance China's influence
Mongolia, with its large, resource-rich land mass and small population, is economically dependent on China. Will its courtship of India and the US pay off?
While being sandwiched between China and Russia, Mongolia regards the United States as a "third neighbour" and crucial to its destiny.
Modern Mongolia was established in 1921 as the second communist nation after the former Soviet Union but transitioned into a democracy with free elections in 1990. Having failed to find true friends in its two immediate neighbours, democratic Mongolia looked further afield. It found the US, which came to consider Mongolia as a democratic sanctuary between Russia and China. Earlier this year, the US and Mongolia declared a strategic partnership as part of Washington's Indo-Pacific framework.
Mongolia is also exploring diplomatic opportunities with its "fourth neighbour", India, the world's largest democracy. Around a week before China's Communist Party celebrated its 70th anniversary, Mongolian President Khaltmaagiin Battulga paid his first state visit to New Delhi on the invitation of Indian President Ram Nath Kovind. It was a subtle but clear message to China.
In India, Battulga met Indian Prime Minister Narendra Modi and signed memorandums of understanding on a wide array of bilateral issues, both regional and global.
Modi was the first Indian prime minister to visit Mongolia in
2015
, also seen as a coded message to China, which is has
border disputes
with India.
Like China and India, Mongolia has a long history of civilised culture and Mongolians view their neighbours through a historical lens. Genghis Khan, who conquered much of the Eurasian land mass, is very much a part of Mongolia's national identity. The Mongol empire extended from the Korean peninsula to the Carpathian Mountains and from Siberia to the Indian subcontinent and Indochina. Genghis Khan's grandson
Kublai Khan
was the first Mongol to rule China, establishing the Yuan dynasty.
Though the Yuan dynasty never enforced interracial marriages with Han Chinese, the Khan DNA spread widely, as Genghis Khan had had more than 500 concubines across the empire. For the Chinese, both the conquest and the earlier brutal invasions into the Middle Kingdom are part of the subtle psychological wounds of history.
These
historical sentiments
partly explain modern geopolitical realities, especially Mongolia's lukewarm attitude towards China's
Belt and Road Initiative
.
Mongolia is neither playing a significant nor a neighbourly role in the trade-growth strategy aimed at building a "shared destiny", as Chinese President Xi Jinping branded the massive infrastructure investment plan for connectivity and economic development.
The US and India are not taking part in the Belt and Road Initiative either, although India is a member of the Beijing-led
Asian Infrastructure Investment Bank
. As one of the world's 20 largest countries, with a resource-rich land mass but only 3 million people, Mongolia needs a balance-of-power strategy and preventive diplomacy to avoid being victimised by its powerful neighbours.
Economically, however, Mongolia depends on the Chinese market. Foreign investment is nearly non-existent as the economy is
largely dependent
on mining and natural resources. The Australian mining company Rio Tinto, for example, which is investing about US$7 billion in a
copper mine
in the Gobi desert, is heavily dependent on exporting to China. When global commodity prices fell in 2017, Mongolia had to ask for an International Monetary Fund bailout.
Battulga has a daunting task ahead, not only due to internal political upheavals, such as corruption charges against him, but also the uncertainty presented by China's intentions, which go back to its history with Mongolia.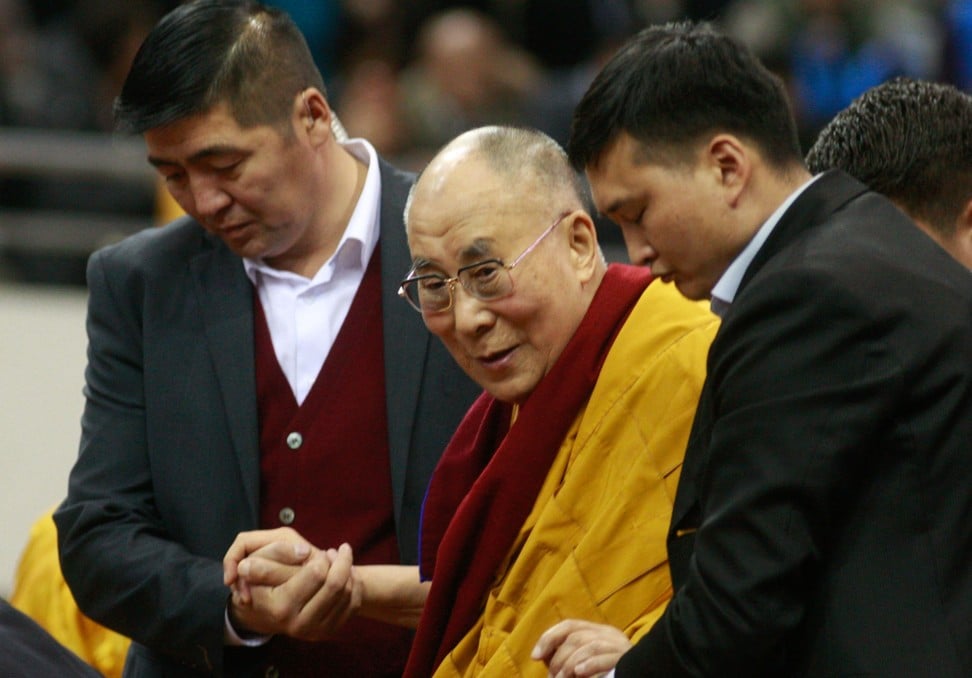 A rising China is exercising increasing influence on weaker countries, such as Cambodia, Laos and Myanmar on its southern border. Meanwhile, Beijing's political and diplomatic power has already been felt in Mongolia too. The country, which has a sizeable Buddhist population, was forced to cancel a 2017 visit from the Dalai Lama and extend a
humiliating apology
to Beijing, promising never to invite the Buddhist leader again. China is also putting pressure on Ulan Bator to become a full member of the
Shanghai Cooperation Organisation
, a Beijing-led security partnership.
Geopolitical and economic rivalry with China is a reality Mongolia must confront. In October, Chinese President Xi Jinping stressed that the people of Taiwan and of mainland China are "brothers and sisters of the same blood".
Mongolia's best option is to work with and benefit from all of its "neighbours" – China, India, Russia and the US – while remembering its shared bloodline with China.
Dr Patrick Mendis is a distinguished visiting professor of global affairs at the National Chengchi University and a senior fellow at the Taiwan Centre for Security Studies in Taipei. Itgelt Bat-Ochir is a final-year student of international relations at the University of Pecs in Hungary. They travelled across Mongolia during the summer holiday
This article appeared in the South China Morning Post print edition as: Mongolia reaches out more to US, India