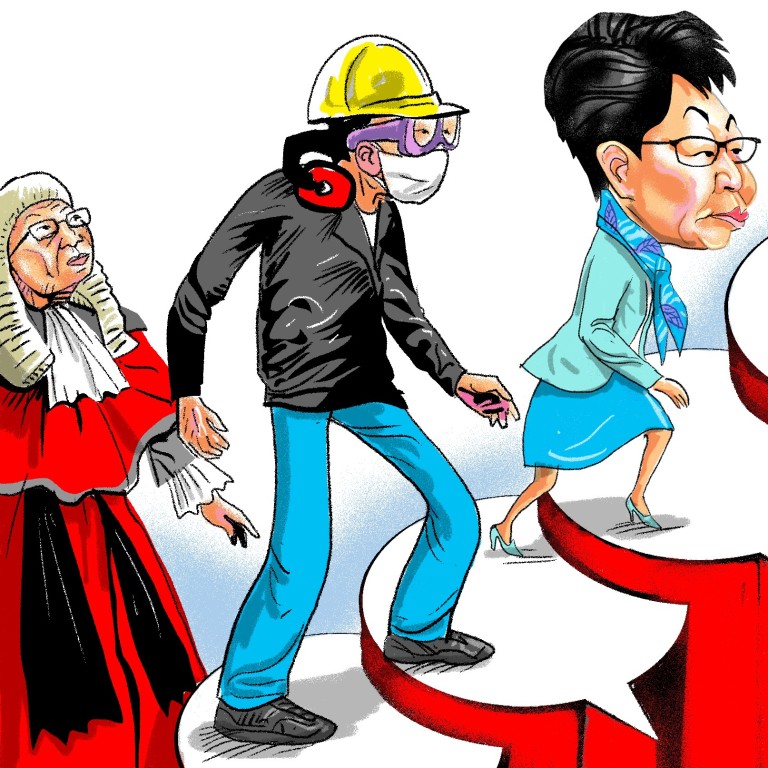 Opinion
Opinion
by Michelle Bachelet
Opinion
by Michelle Bachelet
Hong Kong's leaders have only one way out of the protest crisis – a broad, open and inclusive dialogue with the whole community
Hongkongers delivered a clear message through the district council elections
While all sides must renounce the use of violence, the government must undertake confidence-building measures such as an impartial investigation into allegations of excessive use of force by the police
As United Nations high commissioner for human rights, I have been closely following the outbreak of
mass protests
across every region of the world this year. Demonstrators have taken to the streets for weeks on end, seeking to reclaim their economic, social, civil, political and cultural rights and pushing back against inequalities in all these spheres.
We have witnessed inspiring peaceful, even celebratory demonstrations – and we have also witnessed the use of force by security forces as well as violence by pockets of protesters, including in my own country,
Chile
, and of course in Hong Kong.
My own experience as a head of state and as high commissioner for human rights demonstrates that the broadest possible dialogue is the only clear exit lane out of mass protest situations.
As I have urged governments from
Lebanon
to Guinea,
Iran
to Chile, Sudan to Bolivia,
Iraq
to Zimbabwe and others, serious divisions, fears, frustrations with economic, social, political and other inequalities must all be acknowledged and tackled in a process that is open and inclusive.
The people of Hong Kong delivered a loud and very clear demand to be heard. It is now time to tackle difficult issues – with renewed resolve, clarity and courage. There is not a moment to lose.
I urge the government to prioritise a long-overdue process of meaningful, inclusive dialogue, by making a concerted effort to bring to the table community leaders, student groups, business groups, trade unions, political leaders from various parties, civil society organisations, academics, legal professionals, minority groups and others.
It is now time to listen directly to people from all walks of life, to work together with sincere resolve to address their concerns and grievances. Young people, especially, need to be heard.
I appeal to all sides to unequivocally condemn violence that has led to
serious injury
and
death
. And I appeal to the government to take important confidence-building measures, including a proper independent and impartial judge-led investigation into
reports
of excessive use of force by the police.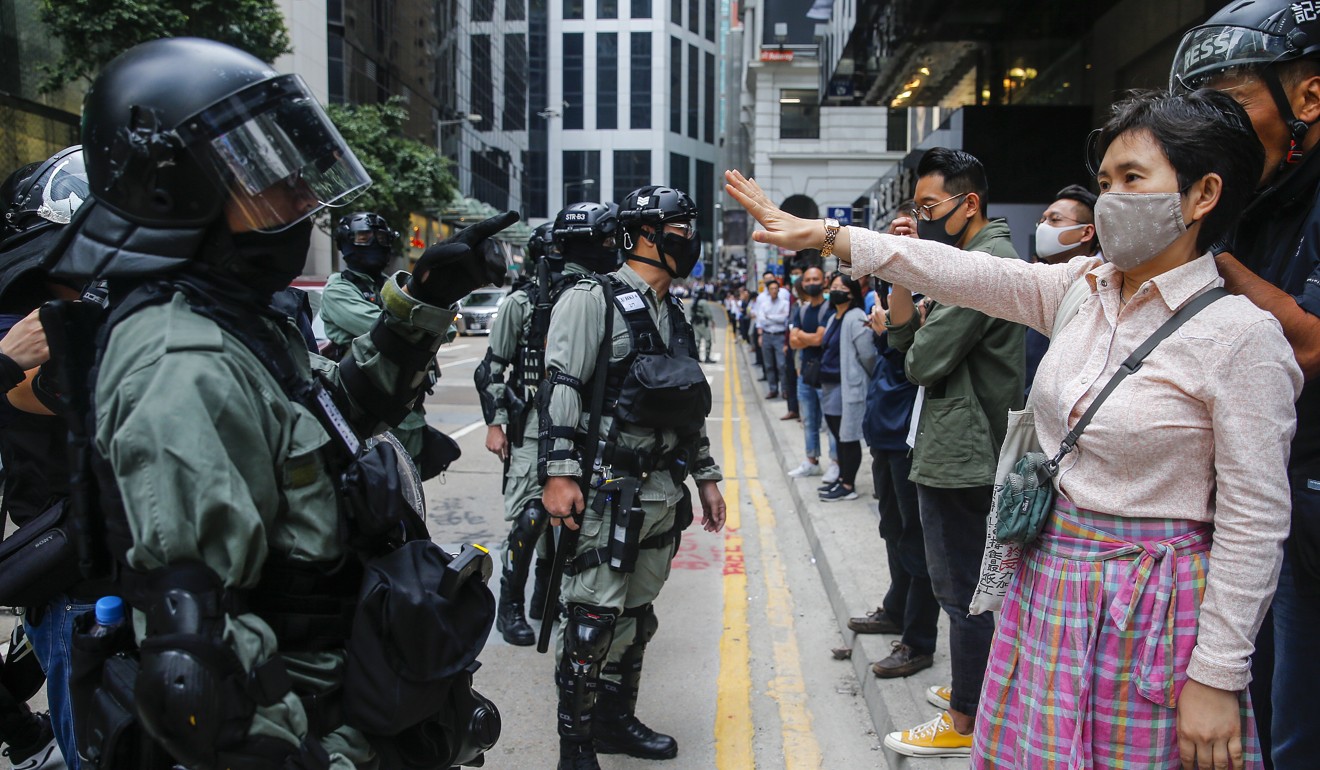 Such steps will take clarity and courage, and involve compromises, but they are crucial to restore trust, repair rifts and make it possible to find peaceful resolutions to untenable situations.
Hongkongers have long had a reputation for resilience, adaptability and pragmatism, and have – for decades – set a high standard with their courageous, persistent exercise of their rights to freedom of expression and peaceful assembly. The resort to extreme violence by a small proportion of the protesters – including against police officers, as well as
harassment
of some of their family members – is thus deeply regrettable.
Global experience shows that if governments and security forces treat their people as enemies, enemies is what they may become. The use of force breaks trust – in institutions, in leaders, and in the rule of law that places like Hong Kong, and my own country Chile, hold so dear. This is the case in many parts of the world.
In all such cases, by merely
condemning
the violence by some protesters while relying solely on security measures to respond to the protests – without inclusive efforts to address
the demands
put forth by large segments of the population – governments end up increasing the feeling among many that they are not being heard, and cause their grievances to fester and expand.
For these reasons, accountability is key – both in the case of allegations of excessive force by police and violence by individuals leading to death, serious injury or major damage.
Calling for an
independent investigation
into the use of force by police does not tarnish the image of police and security forces, nor does it punish officers who have had to make immense personal sacrifices.
On the contrary, it sends a message that this is a force that works hard to comply with the rule of law and guidelines on the use of force, and is open to an examination of its conduct, and that it values accountability where those rules were not strictly followed.
We have much to learn from other societies that have recovered from periods of violence and social turmoil. For instance, in Tunisia, the National Dialogue Quartet brought together business, trade unions, the bar council and human rights defenders in a common platform for dialogue with the government – and was awarded the
Nobel Peace Prize
for its work.
In Thailand and other countries, truth and reconciliation commissions have helped to defuse tensions and polarisation that had led to political violence.
My office stands ready to offer advice and guidelines based on our experience and work in human rights around the world – in carving a peaceful, sustainable path forward.
Michelle Bachelet is the UN high commissioner for human rights. She has also served two terms as the president of Chile, from 2006-2010 and 2014-2018