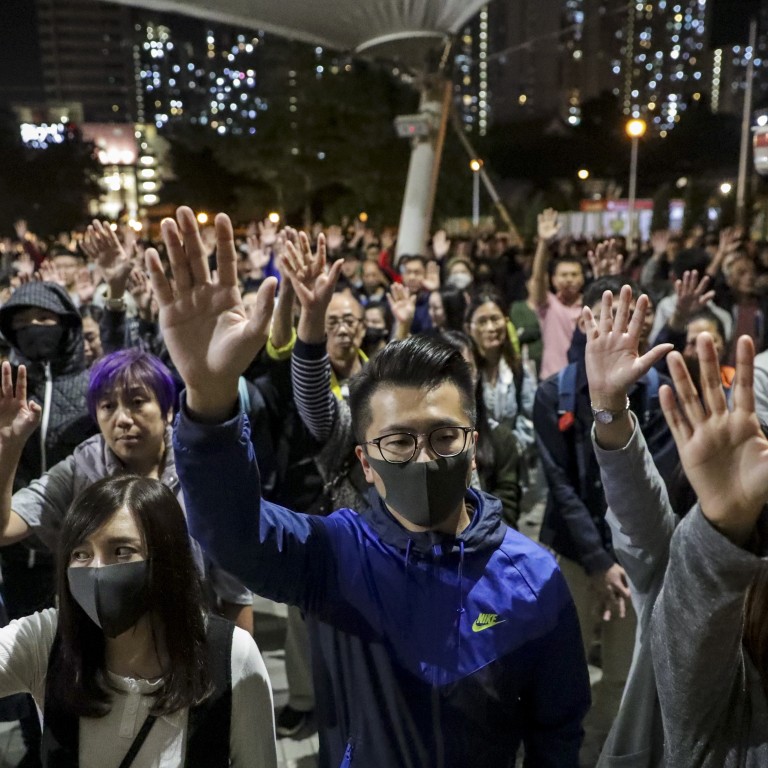 Six powerful reasons for Beijing to rethink how Hong Kong should be governed, in the interests of long-term stability
Hongkongers have signalled their intent for greater democracy, and pan-democrats' electoral momentum will continue if the issue is not addressed. A solution will require meeting some protest demands, and also Beijing's national security concerns
Six months of unprecedented, often violent, social protests have coalesced, like water, into a torrent for more freedom and democracy. Riding on stunning district electoral results and US President Donald Trump's signing of the Hong Kong Human Rights and Democracy Act, protests are now returning to the streets. They are rallying behind calls to press ahead on three fronts: international support, district groundwork and street protests. 
The groundswell happened against a backdrop of perceived government callousness, stalled progress towards universal suffrage, acute housing inequality, a fear of tilting towards "one country" rather than "two systems", and the fury of a generation who regard themselves
as Hongkongers
rather than Chinese.
When "one country, two systems" was conceived, the idea was that the city could be well governed by Hongkongers, following the top-down system of the British colonialists. Though not in the Sino-British Joint Declaration, Beijing chose to insert into the Basic Law provisions for gradual progress towards universal suffrage, as well as Article 23 to safeguard against anti-Beijing subversion and sedition.
Twenty-two years later, neither provision has been implemented. Proposals for Article 23 had to be withdrawn following massive protests in 2003. Those for universal suffrage were rejected by pro-democracy legislators as unacceptable in 2014.
Beijing's recent
fourth plenum
pledged to safeguard national security in Hong Kong in strict compliance with China's constitution and the Basic Law. The electoral results and ongoing protests are likely to compel Beijing to rethink how Hong Kong should be governed in the interests of long-term stability. There are powerful reasons why.
First, provided they hold fast to new and swing voters, pan-democrats are likely to win big in the 2020 Legislative Council election. They may well become Hong Kong's largest political force.
Second, if current rules are followed, the 2022 chief executive election will be a game-changer. Incumbent Carrie Lam Cheng Yuet-ngor won the last election with 777 votes. The pan-democrats' district electoral victory may enable them to capture 117 of the Election Committee's 1,200 votes. Added to the 423 votes that went against Lam in 2017, they may achieve at least 540 votes. Support from certain quarters in the business sector could then tip the balance. Beijing may need to propose a candidate more acceptable to the pan-democrats.
On the other hand, Beijing's grave concern over national security needs to be addressed. Although similar provisions to Article 23 exist in democratic countries, sufficient checks and balances must be put in place to ensure that, if enacted, it will not be misused for illicit suppression.
Third, the anger and frustrations of young people cannot be brushed aside. Housing is
not their only aspiration
. They must be made active partakers of the city's governance. A "youth council for governance" must be set up, with an elected representative from each of the 18 districts, and the council's elected chairman made an ex officio member of the Executive Council. This would be a platform to train Hong Kong's future leaders.
Fourth, the Executive Council, Hong Kong's de facto cabinet, should be revamped. Instead of an echo chamber befitting colonial times, independent critical thinkers and leaders of opposing camps should be co-opted. This would ensure the smoother sailing of policies through Legco.
Fifth, the labyrinth of advisory committees and public opinion monitoring channels needs revamping to keep eyes open and ears to the ground. They should admit more analytical input through social media platforms. More regular feedback would avert mishaps like the extradition bill.
Sixth, senior levels of the government require more training in political acumen. Gone are the days when elite administrative officers largely administer. Now they have to learn how to lead. A proposed
civil service academy
needs to be given fair wind.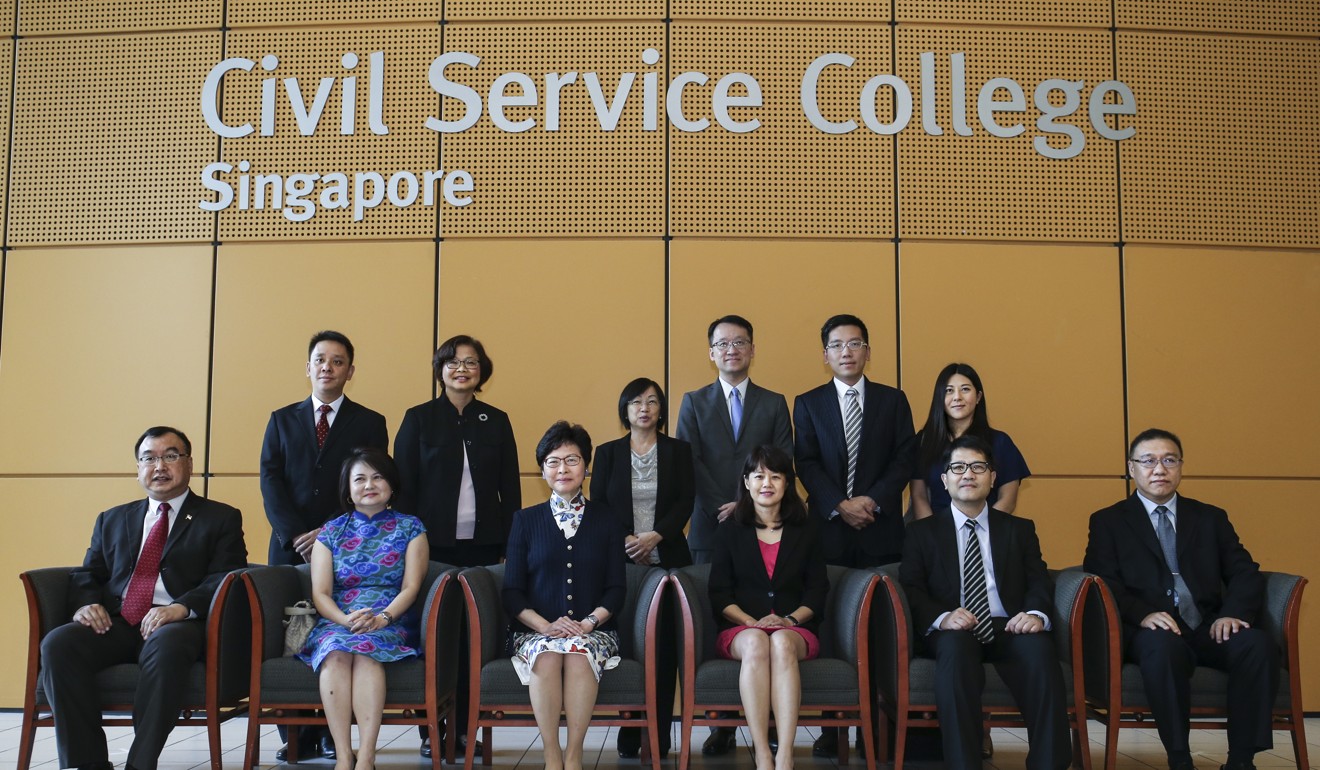 Lam, to quell simmering protests, must demonstrate concrete moves to meet protesters' remaining demands, starting with a high-powered
independent commission of inquiry
to look into the protests' causes, both internal and external.
As for an amnesty, the courts should first be allowed due process. Afterwards, within her powers as chief executive, she may declare a willingness to consider exceptional requests for amnesty, taking account of age and the severity of the convicted offences, without undermining Hong Kong's rule of law.
Much of Beijing's stonewalling of Hong Kong's democratic demands stems from the spectre of separatism or independence, perceived as aided and abetted by foreign powers.
Such fears have become entrenched following the establishment of the Hong Kong National Party,
now outlawed
, together with independence or separatism-prone protest banners and slogans, often accompanied by waving foreign flags.
As China's foreign minister, Wang Yi, said about the district election results, "no matter what happens, Hong Kong is part of China".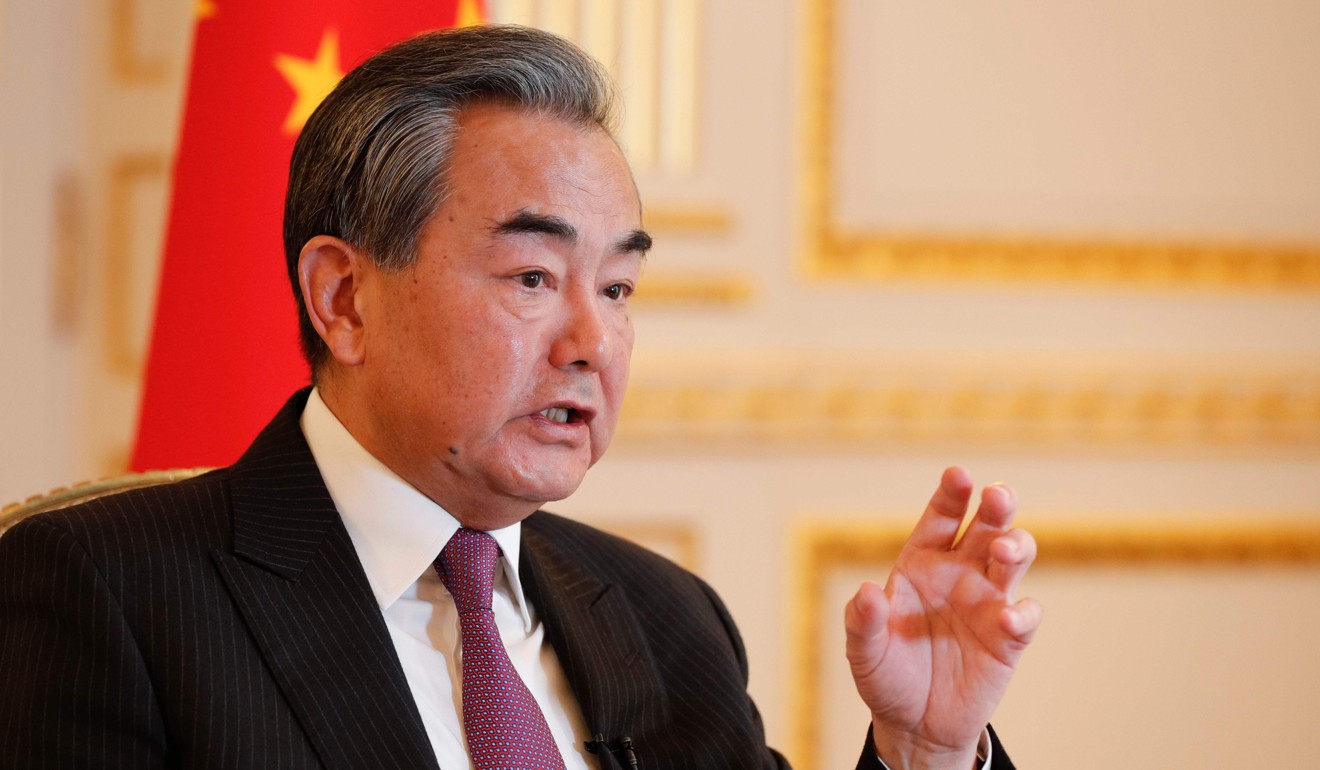 China has grown so powerful in recent years that any attempt at Hong Kong's separatism or independence remains a pipe dream. A stringent firewall safeguards against separatist movements in Tibet and Xinjiang.
Nevertheless, the protests have changed
Taiwan's election dynamics
, much to Beijing's disadvantage. If pan-democrats are more upfront in distancing themselves from separatist sentiments, it would help ease Beijing's anxiety. After all, mutual trust is essential before Beijing would be at ease allowing Hongkongers to truly rule Hong Kong. It is also needed if a worsening spiral of mistrust or confrontation is to be avoided.
In any case, the genie for more freedom and democracy is out of the bottle. How Hong Kong should be governed will never be the same again.
Andrew K.P. Leung is an independent China strategist