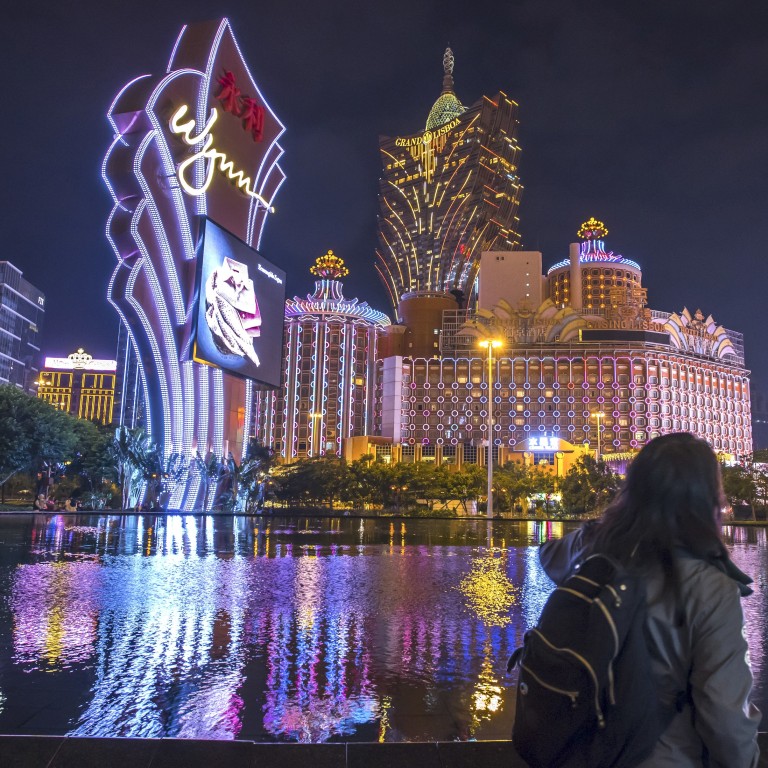 Hong Kong will never be Macau. Beijing's comparison of the two shows it is in denial
A big part of Beijing's problems with Hong Kong is its consistent misreading of public sentiment. Calls for it to be more like trouble-free, compliant Macau only show that China's leadership remains out of touch
Taiwan's Mainland Affairs Council minister Chen Ming-tong, in speaking against fake news and political interference, cheekily told Beijing recently not only to respect the island's democratic election system but also to learn from it. It's almost hard to recall – or even imagine – that it was only a little over a year ago that Taiwanese President Tsai Ing-wen's Democratic Progressive Party suffered a humiliating defeat in local elections.
Tsai, of course, is no dummy. Extraordinary circumstances do require extraordinary measures. And so, it made sense for Tsai to provoke Beijing. Recall the first day of 2019: Beijing commemorated the 40th anniversary of its
landmark statement
, a public letter to the Taiwanese known as the "message to compatriots in Taiwan".
Tsai's own raising of the
"sovereignty" issue
was returned in kind by Chinese President Xi Jinping, who said Taiwan should take after the Hong Kong model – "one country, two systems" – as its safest bet since Beijing is determined to achieve reunification, even if that means using force.
Raise the issue of sovereignty with Beijing and it's as certain as the law of gravity that it would go berserk. And an agitated hardline-leaning use-of-force-threatening Beijing would deliver exactly what Tsai needed: ammunition to evoke the visceral fear among her people. And when it comes to elections, nothing is more effective than instilling emotions – anxiety against a threat. Maybe Chen wanted Beijing to take note of that.
Tsai now looks to have her re-election
bagged
and it was nothing short of a miracle – six months ago, Tsai's approval rating was so low that people openly wondered whether she would even be nominated to run. The crisis of Chief Executive Carrie Lam Cheng Yuet-ngor's
making
has had impact well-beyond Hong Kong's borders. Lam brought Tsai's political career back from the brink.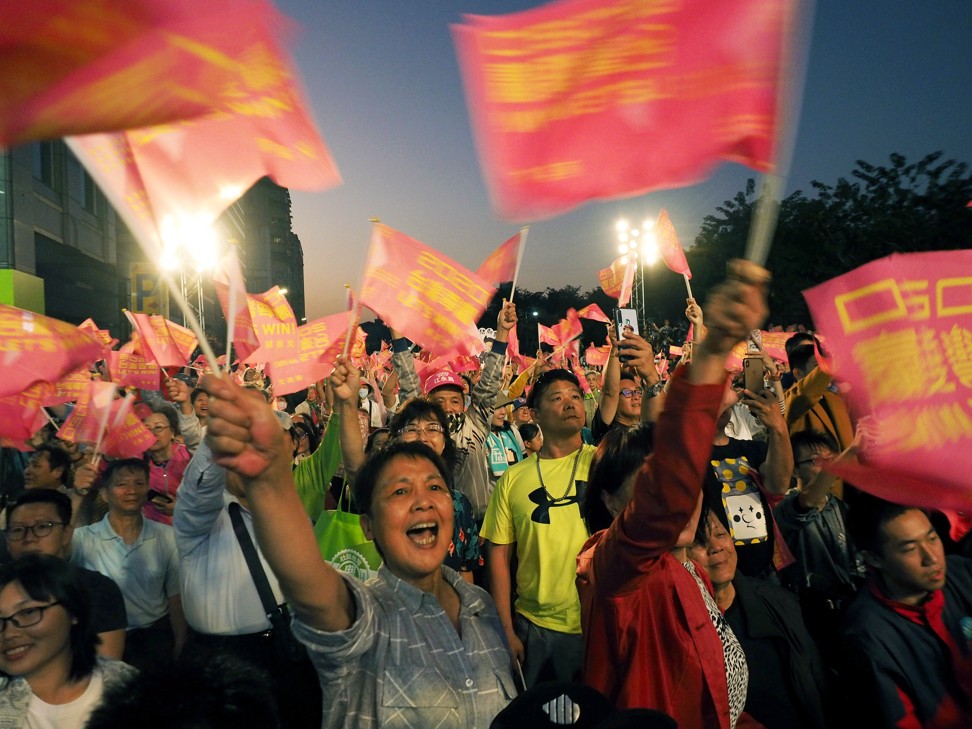 With public sentiment renegading again in the "renegade province" (Taiwan) and "the prodigal son" (Hong Kong) going on another prodigal binge, it is no wonder Beijing is turning its attention to, and the spotlight on, the trouble-free Macau, especially since it will soon be celebrating the
20th anniversary
of reunification with China. Macau is now the main feature, considered the shining model of "one country, two systems"; so much so that the chairman of the Standing Committee of the National People's Congress, Li Zhanshu, basically told Hong Kong to
emulate Macau
in implementation.
Macau won the hearts of Beijing's leaders by enacting national security legislation without incident, unlike Hong Kong, and by having more "patriots" in leadership positions. There is nothing wrong with praising Macau and appreciating and celebrating this former Portuguese colony, of course. It is most unwise, however, to want Hong Kong, or anyone else, to be more like Macau.
Hong Kong could not be Macau, even if it wanted to. We don't need to dive into the inherent differences – geographical, demographical, historical, cultural – and realities that render that impossible. Macau deserves to be celebrated for its distinct character, just as Hong Kong should be.
By turning a blind eye to the reasons behind the years of deteriorating Hong Kong-Beijing relations, Beijing is doing no one any favours. Beijing must come to accept that it
did not have
an accurate assessment of what was happening in Hong Kong, and that has nothing to do with Hongkongers' understanding and interpretation of the Basic Law, nor does it have anything to do with Hong Kong not being "Macau enough".
An integral part of "one country, two systems" is making distinctions – Macau, just like Hong Kong, is unique and cannot be emulated. At the epicentre of Hong Kong's current turmoil is the people's rage against the threat of mainland encroachment, of their identity being erased. It's an existential crisis that is fuelled by this very sort of rhetoric.
The people of Hong Kong, Macau, Taiwan and the mainland lead very different lives. "One country, two systems" is supposed to protect, honour and celebrate those differences. To demand for people to fit into some sort of "one country, two systems" cookie cutter defeats its purpose.
Alice Wu is a political consultant and a former associate director of the Asia Pacific Media Network at UCLA