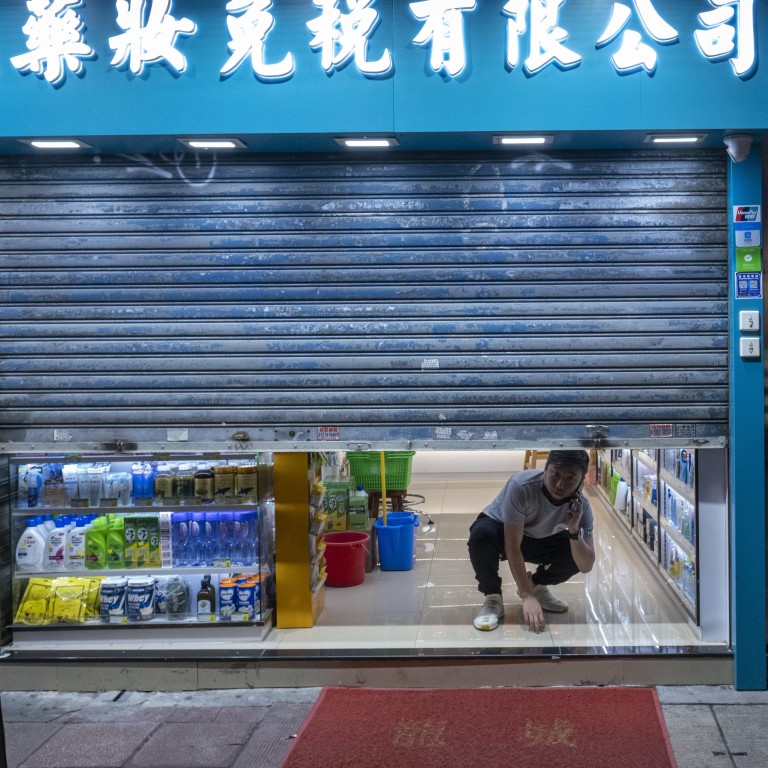 Continuing unrest makes Hong Kong's poor poorer and helps no one
The absolute number of people in poverty grew in 2018, even though the economy made gains then. The impact of the protests will surely be felt in new poverty figures, as more people lose their jobs
The latest Hong Kong Poverty Situation report reveals that the city's poverty rate went up slightly, from 20.1 per cent in 2017 to 20.4 per cent in 2018. The number of people in poverty increased by 29,800 from 1.377 million to 1.406 million, before government intervention.
However, after the government intervened by providing recurrent
cash benefits
, the poverty rate fell from 20.4 per cent to 14.9 per cent in 2018, which is the largest improvement so far.
In our analysis of the situation between 2017 and 2018, we found a slight improvement in the poverty rate after government intervention. But the overall picture has become more worrying, because the number of poor in society is attributable to overall population growth, the size of the aged population, and the number of single-parent households.
These three factors will continue to shape the trajectory of poverty in Hong Kong, and they are somewhat beyond the control of the government (although it could tweak the population growth rate by adjusting the daily quota on one-way permit holders entering Hong Kong).
Meanwhile, it seems there is a group of people who are structurally poor and benefit little from government intervention. Older adults have a higher poverty rate than the general population (30.9 per cent); so do single-parent households (35 per cent).
The rising number of single-parent households in poverty, even after government intervention, deserves special attention, as it will have a spillover effect on the children, who might be more vulnerable to the risk of intergenerational poverty. For older adults, however, the situation may not be as bad as it seems, as many are retirees on a low-income, but who own assets of a certain value.
The best arrangement would be to create jobs in these districts, that is, bring the jobs to the people rather than bring the people to the jobs, so they can save on transport costs. As it is, women in these households already face barriers to participating in the workforce and improving their household income, such as insufficient childcare support and sociocultural factors that affect ethnic minority women.
The government has spent considerable amounts to mitigate the pressure on the poor. However, it needs to do so strategically and sustainably. For many low-income residents, public housing remains a lifeline; without it, they would have to spend up to half their salaries on accommodation.
Although the rising youth poverty rate is a concern, young people have a better chance of escaping poverty than older people. Providing education (especially tertiary education) and training opportunities for the young is still the best way to improve their quality of life and income.
The unrest continues, with no gain whatsoever. Necessary measures must be implemented to make Hong Kong competitive again.
Paul Yip is a chair professor (population health) in the Social Work and Social Administration Department at the University of Hong Kong