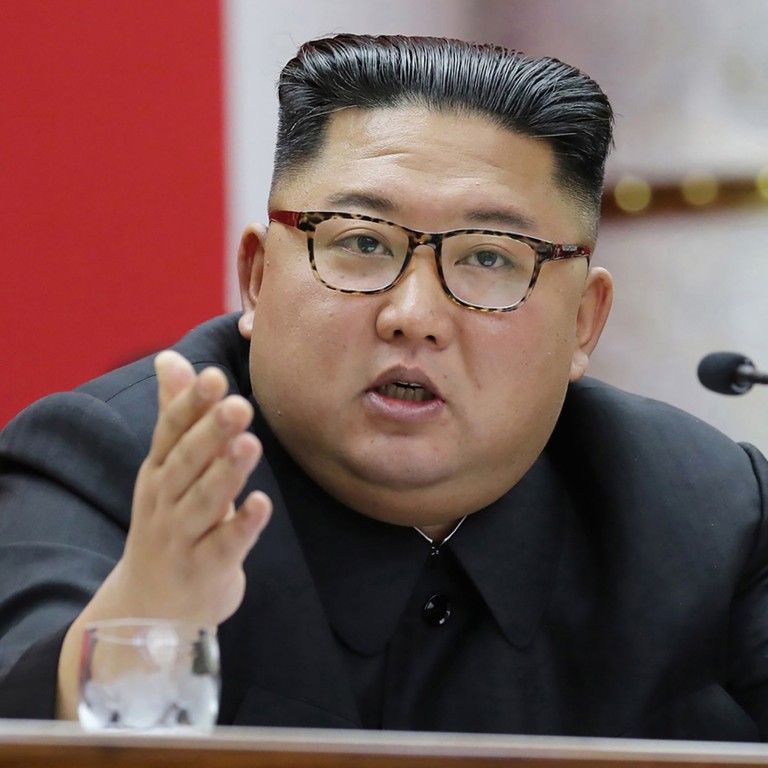 Opinion
Editorial
by SCMP Editorial
Editorial
by SCMP Editorial
Flexibility needed on North Korean sanctions in bid to end deadlock
With Pyongyang warning it will resume missile tests and unveil a new weapon over US failure to meet its expectations, the time has come to make allowances
Threats and bluster have always been the way of bargaining on denuclearisation for the leaders of North Korea and the United States, Kim Jong-un and Donald Trump. After 18 months of on-off diplomacy during which the pair have met three times, there is again uncertainty. The new year began ominously with the North declaring that in the absence of American concessions, its self-imposed moratorium on atomic bomb and intercontinental ballistic missile tests would end and a new "strategic weapon" would soon be unveiled. Washington's response has so far been measured, but given a rising of tensions, restraint is not enough; it has to end the stalemate by showing flexibility on easing sanctions.
Kim made the announcement at the end of a meeting of top Workers' Party officials, pledging to continue bolstering his country's nuclear deterrent. But he left open the door for negotiations, saying that the "scope and depth" of the curbs would be "properly coordinated" depending on the attitude of the US.
He had earlier warned of a "Christmas gift" for Washington
, and two weapons tests were last month carried out from a satellite launching site. If Washington failed to meet his expectations, he may have to consider what he termed a "new path".
Trump, who last month again began disparagingly calling the North Korean leader "rocket man" and indicating he reserved the right to use military force,
on Tuesday contended the relationship was still good and that he believed Kim would keep his word on denuclearisation
. As a goodwill gesture to spur negotiations, the US has put on hold large-scale military drills with its ally, South Korea. But Kim and Trump are unpredictable; positive words at talks have masked obvious disagreement on fundamental issues. There is little to show for summits between the leaders in Singapore and Hanoi, an unexpected meeting at the Korean border truce village of Panmunjom, and working-level talks between the sides in Stockholm in October.
The latter broke down amid accusations by the chief North Korean negotiator that the US was unwilling to compromise. Throughout, Trump has insisted that denuclearisation must take place before crippling international economic sanctions can be removed. Washington has similarly not budged on another key sticking point, the signing of a peace treaty between the nations to formally end the 1950 to 1953 Korean war.
This article appeared in the South China Morning Post print edition as: Flexibility needed on N Korea sanctions in bid to end deadlock