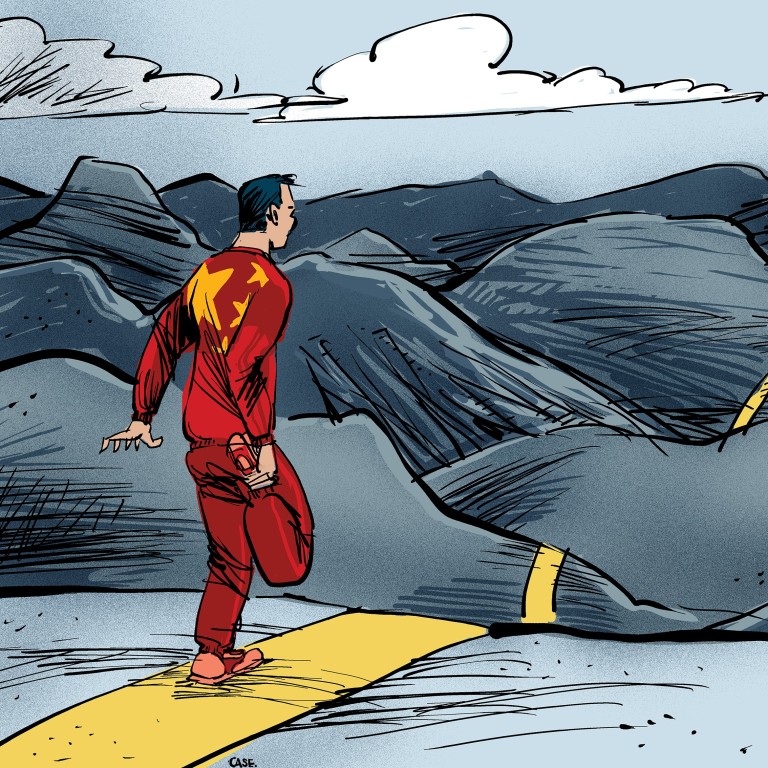 The seven trends that will define China in the 2020s
What can the world expect from China in this new decade? Besides US-China tension, slower Chinese economic growth, vertical integration and the tilt towards Chinese domestic consumption are all likely to have an effect on the rest of the world
Against multiple headwinds, China's trajectory is unlikely to be smooth. Notwithstanding major changes, the following realities are likely to define China in the new decade.
First is a tectonic collision on all fronts with the United States. The China scare is reaching a crescendo. This is powered by such thinking as Peter Navarro's Death by China (2011), Michael Pillsbury's The Hundred-year Marathon: China's Secret Strategy to Replace America As the Global Superpower (2015), Elizabeth Economy's The Third Revolution: Xi Jinping and the New Chinese State (2018) and Robert Spalding's Stealth War: How China Took Over while America's Elite Slept (2019).
There is a solid bipartisan consensus that a powerful yet authoritarian China, if left unchecked, would compromise, if not usurp, American leadership of the liberal world order.
Few countries have the luxury of splendid isolation. US allies are being cajoled into adopting a united front. Others are hedging, unprepared or unwilling to take sides in a world becoming inextricably interconnected and interdependent.
Fourth, the rest of the world is likely to become more dependent upon China's economy than vice versa. According to a McKinsey Global Institute report, China's economy is rebalancing towards domestic consumption. This contributed 76 per cent of China's GDP growth in 2017 and 2018, while net trade made a negative contribution.
China's consumer markets are heavily integrated with the world. Across 10 large consumer categories, multinational corporations' average penetration in China was 40 per cent in 2017, compared with 26 per cent in the US.
Meanwhile, the intensifying trade war has pushed many manufacturing operations from China to other developing parts of the world. These require medium technology and intermediate goods from China, as China accelerates vertical integration.
According to Natixis, a French bank, China's vertical integration is leading to less dependence on value chains in Asia, the European Union and the US. China is importing fewer intermediate goods from advanced countries, but exporting more intermediates for them to re-export.
Additionally, to achieve economic rebalancing, domestic consumption remains at the top of China's policy agenda. China's share of world consumption jumped to 12 per cent in 2018 in dollar terms, or 14 per cent if adjusted for purchasing power parity. This puts China on track to become one of the world's largest consumer markets.
Sixth, China is likely to become a green superpower. According to a report published by the Dutch company Elsevier, China should be able to achieve 26 per cent renewable energy by 2030.
A report by Energy Transitions Commission and Rocky Mountain Institute finds that China is well positioned to attain carbon neutrality as a fully developed economy by 2050.
According to its National Development and Reform Commission, China's cumulative trade with belt and road countries surpassed US$7 trillion in 2018, with investment of more than US$30 billion.
China-Europe freight trains connect Chinese cities to 49 cities in 15 European countries. As of 2018, China had signed 171 cooperation documents with more than 150 countries and international organisations.
A Belt and Road international science alliance was established in 2018, building technology transfer platforms and science parks with Southeast and South Asia, the Middle East, Central Asia, central and eastern Europe.
The involvement of the World Bank and the Asian Infrastructure Investment Bank will help address accusations of "debt traps", adverse ecological impact, lack of transparency and inadequate benefits for local communities.
Modern China has a turbulent history. The new decade is likely to be a watershed, for better or worse.
Andrew K.P. Leung is an independent China strategist