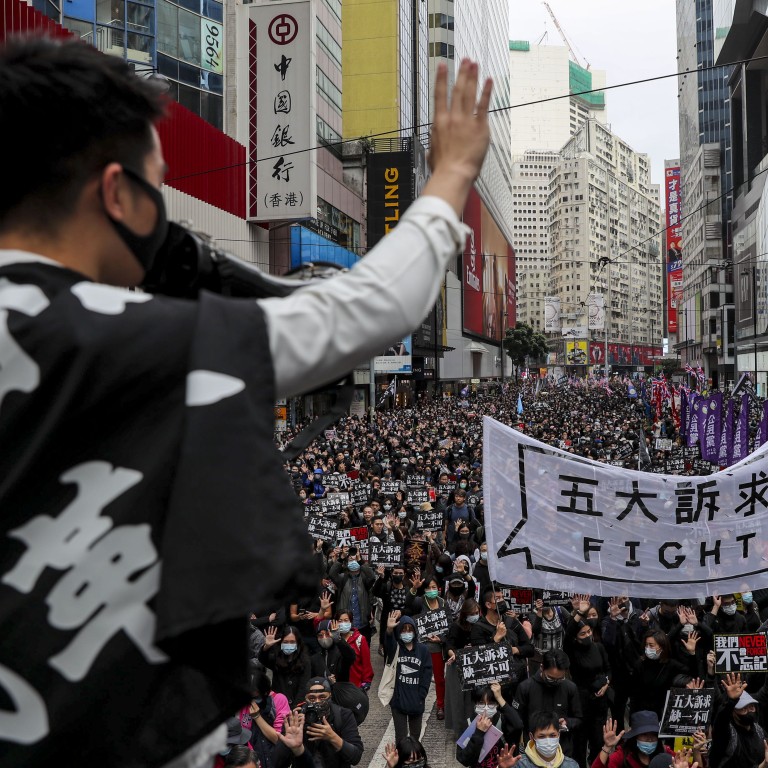 Hong Kong protests are a call for a rethink of its foundational laissez-faire economic model and immigration policy
The market-driven model is unsuited to a world characterised by income inequality, pressure on the middle class, immigration crises and technological disruption
Hong Kong, whose fortunes ebbed and flowed with mainland China, must revisit how it can make this relationship work in the new era
Hong Kong has been gripped by political violence for months. We must realise that we cannot take civil society for granted, nor ignore its fragility in a fractious time. Instead of simply chanting political slogans, we need intellectual courage and objectivity to secure a better future.
Hong Kong has been a natural crossroads for trade and culture for centuries. It thrived when the government in China pursued an
open-door policy
and declined when its policies turned inward. Hong Kong's fortunes rose and fell with its changing relationship with China. To understand Hong Kong's future, we must look to its past.
Until 1949, movement between China and Hong Kong
was unrestricted
and there were no significant differences in living standards between the two areas. The fall of Shanghai brought numerous entrepreneurs and industrialists from one of the most advanced economic centres in Asia to Hong Kong. However, Hong Kong's transformation and dramatic turn of fortune shouldn't be taken as a given.
The post-war economic miracle was maximised by the influx of human capital and laissez-faire governance that relied on market-driven supply and demand. However, due to increasing isolation from China,
Hong Kong's importance
as the gateway to South China receded until China's opening up.
The impact of China's opening up on Hong Kong is evident. The city's per capita gross domestic product grew sharply– from US$1,385 in 1972 to US$27,330 in 1997 and US$48,717 in 2018, higher than Germany, Britain, France, Japan and South Korea. Hong Kong
ranks first
in the global Index of Economic Freedom and fourth in the United Nations Human Development Index. Hong Kong's
Gini coefficient
is 0.539, lying between that of New York and London, typical of a global city.
While Hong Kong's renowned entrepreneurial business community has embraced the opportunities offered by China's opening up since the 1980s, the population influx has led to
public concern
over the consequences for
labour markets
and for
education
,
housing
,
health care services
and infrastructure, even as Hong Kong's manufacturing base migrated across the border.
In the post-war period, the Hong Kong government adopted a light-handed approach to public policy, with new migrants and sojourners rarely demanding public assistance or services. This same neoliberalism was credited with the post-war economic miracle.
The laissez-faire approach to governance continued after Hong Kong's handover in 1997. The "one country, two systems" formula reflected an appreciation of neoliberalism while Hong Kong's common law system has remained attractive for international trade and commerce.
However, the widening
wealth gap
, downward pressure on middle-class incomes,
immigration crisis
and technological supply-chain disruption in leading economies have challenged the conventional wisdom that attributes prosperity to neoliberalism. The Hong Kong government is unprepared for a world of uncertainty and social discontent in which the laissez-faire approach is no longer acceptable.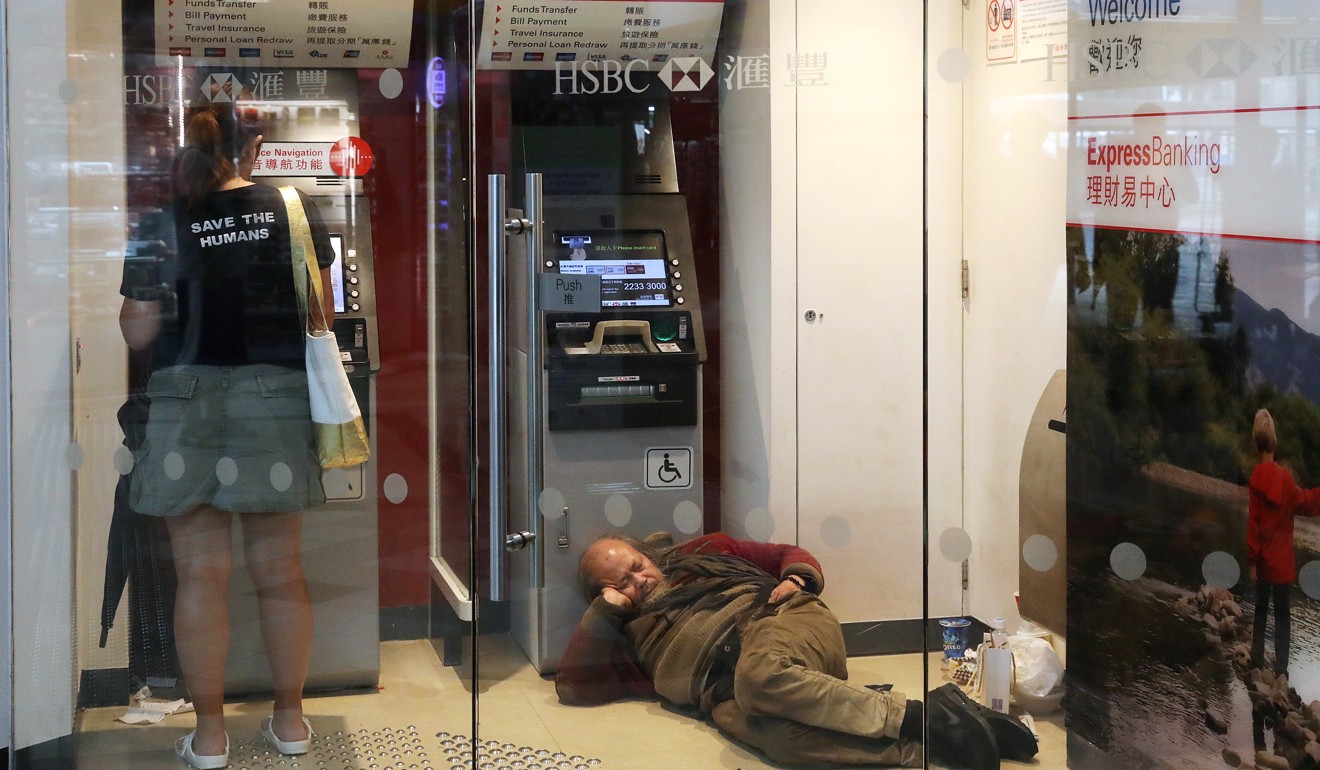 Hong Kong has remained insulated from China's political structure, while maintaining a permeable border. Organised labour has reacted with hostility to these labour inflows – an alien concept throughout most of Hong Kong's history. Most Hong Kong inhabitants were sojourners before World War II and, since then, most have been first- or second-generation immigrants from the mainland. The current anti-China protests are a result of this relatively recent anxiety.
Hong Kong's service sector contributes roughly 93 per cent of GDP. Trading and logistics remains the largest of Hong Kong's four key sectors. However, the city
has slipped
from the world's busiest container port in 2004 to seventh place in 2018. Tourism has grown, but most jobs created in this industry remain low paid.
Hong Kong's
ageing population
has compounded the problem; the median age increased from 28.8 in 1986 to 43.4 in 2016. In addition, some 50 per cent of Hong Kong youth aged 18-24 have not attended full-time education. Furthermore, about 30 per cent of people above 15 obtained vocational certification or tertiary education, but they have to compete with well-educated professionals from elsewhere in the world for a limited number of well-paid jobs.
The solution to Hong Kong's future lies in connecting Western neoliberalism and mainland China's state capitalism. Hong Kong's political elite must put aside their differences and play a constructive role in helping to preserve Hong Kong's unique position beyond 2047.
To reverse Hong Kong's decline and put social unrest behind us, first, a
commission of inquiry
is essential, encompassing views from all strata of society. We should also review police conduct and that of various parties involved in inciting political violence.
Finally, we must examine the systemic flaws in Hong Kong's governance structure, which were revealed during the unrest.
M echanisms and institutions for communication with the central government need to be introduced, helping effectively address the interrelated social issues affecting Hong Kong.
The influx of labour, public housing shortages, health care, education and career mobility must be brought to the forefront of the legislative agenda. Rather than finger pointing and political posturing, parties from across the aisle must develop actionable plans. We must welcome young political talent, reflecting the fullest range of political orientations.
Hong Kong must set out on a new voyage. As Shakespeare says in Julius Caesar: "There is a tide in the affairs of men, which taken at the flood, leads on to fortune. Omitted, all the voyage of their life is bound in shallows and in miseries. On such a full sea are we now afloat. And we must take the current when it serves, or lose our ventures."
Jing Lee is a Hong Kong-based investment banker and lawyer. She has held senior management positions with various global financial groups, and has over 30 years' experience of financial-market-related matters in the Asia-Pacific region