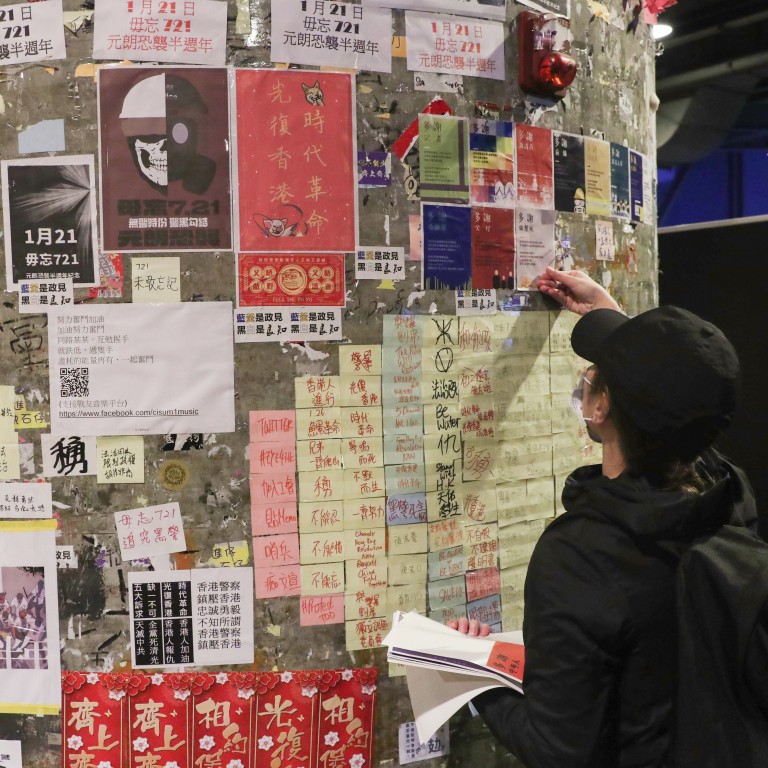 Opinion
Opinion
by Michael Chugani
Opinion
by Michael Chugani
How has Hong Kong lost its freedoms? Let me count the ways
The oft-repeated claim by Beijing loyalists that the city's freedoms are intact does not stand up to scrutiny. Beijing's attack on Hong Kong's core values, to make it more aligned with mainland China, is insidious and very real
Lost freedoms? What lost freedoms? Hong Kong's freedoms are as intact as ever. The city even ranks
third globally
, well above the United States, in a joint Cato and Fraser institutes' freedom index.
Those are not my words. Uttering them would betray my conscience. They are the boastful mantra of Beijing loyalists. Why they are called loyalists, I don't know. Many either hold foreign passports or have offspring who do.
Chief Executive Carrie Lam Cheng Yuet-ngor's husband and two sons have British passports. Yet she urges young Hongkongers to love the motherland and trumpets Hong Kong's freedoms.
First, let's shut the loyalists up about the Cato/Fraser freedom index. The 2019 index reflected the global situation in 2017, using 76 indicators ranging from rule of law to economic freedom. Political freedom formed only one part of the overall picture. Hong Kong ranked third in the human freedom index, but it was a drop from first place.
The US law Lam denounced focuses mostly on eroding political and human rights. A truer picture of our political freedoms can be found in Freedom House's "Freedom in the World 2019".
Loyalists paint Hong Kong's freedoms with an all-or-nothing brush. That produces a fake picture. Seen as a whole, Hong Kong's political freedoms appear intact. People are free to express their views, criticise the government and run in elections.
Separately, each does not represent a big dent on Hong Kong's freedoms but, when combined, they offer frightening proof of an insidious Beijing attack on the core of Hong Kong's free society to make it more aligned with the mainland.
If Lam believes mass arrests will douse the flame, she is wrong. Others will take their place because democracy runs in the blood of Hongkongers. With each defeat, the movement will spring back to life, shining a moral spotlight on Beijing.
Michael Chugani is a Hong Kong journalist and TV show host