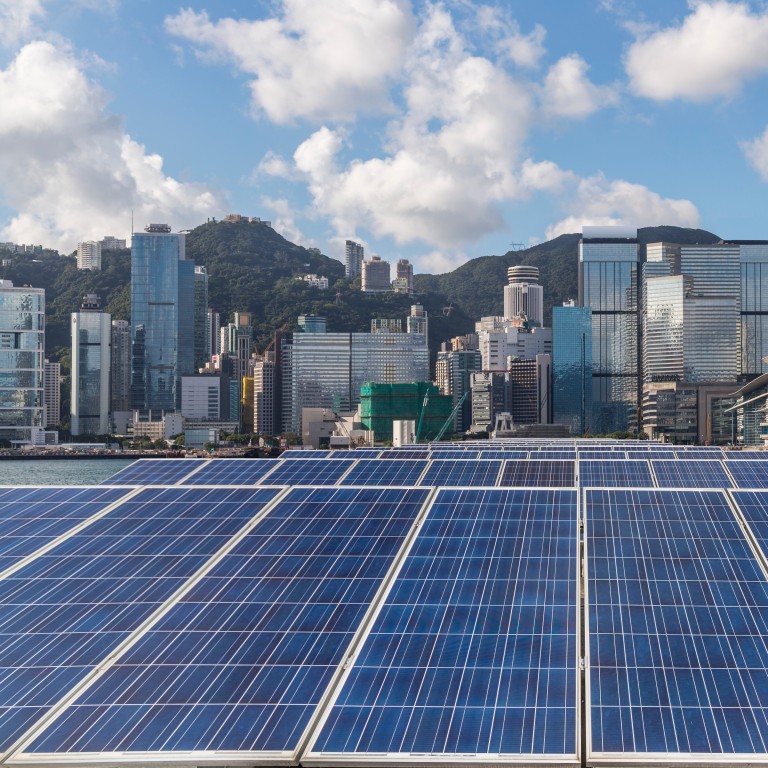 In the fight against climate change, cities need not be hotbeds of environmental degradation
Instead of being seen as pressure points for the environment, cities could be planned as innovation hubs
National governments must lead the move towards inclusive and sustainable cities, through initiatives such as carbon pricing and tax policies
We are in the age of urbanisation. For the first time in human history, over half the world's population now lives in cities; within a generation, urban areas will be the dominant drivers of global consumer demand and natural resource use.
This is excellent news: good choices made today about how cities are planned and organised – how they use land, energy and materials – will bolster the future health of our planet.
Instead of thinking of cities as pressure points for the global environment, we need to see them as innovation hubs for solutions to address climate change, pollution and biodiversity loss. Compact, green, inclusive urban centres are a critical weapon in our quest to keep the planet habitable, safe and secure, and to create an economy that works for everyone.
Creating these cities will require everyone – from city planners to national government ministries, citizens to mayors – to get involved.
Worldwide, national governments collect an average of three-quarters of all public revenues. They have the potential to ensure that tax policies systematically favour sustainable cities where people can move around easily, breathe clean air and be productive.
The private sector also has an important role to play in investing in sustainable infrastructure and low-carbon solutions for cities. Building on the scale-up of investment into the renewable energy sector in recent years, there is an opportunity for companies and financial institutions to support green transport, efficient water systems and other critical urban infrastructure, particularly in developing countries where government budgets are strained.
That's equivalent to the gross domestic product of the United States and Japan combined. Realising the urban opportunity will require large-scale, farsighted investment by commercial banks, investment companies, pension funds and insurance agencies in conjunction with national governments.
In this 2020 "super year" for nature, climate and biodiversity, it is critically important that we keep cities in focus as both a source and a remedy for environmental pressure.
National and subnational governments should come together with civil society and the private sector to discuss opportunities to increase investment in sustainable cities in an integrated way, and to keep cities on the agenda in high-level discussions about remedies for the global environment.
Naoko Ishii, a former finance minister of Japan, is CEO and chair of the Global Environment Facility
This article appeared in the South China Morning Post print edition as: Wise city planning today will bolster future health of planet