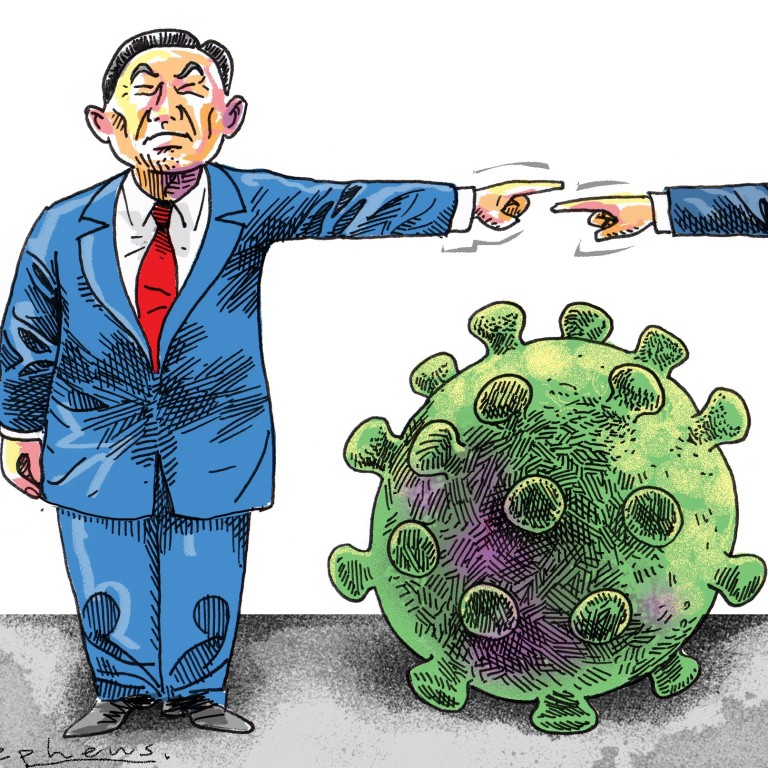 Opinion
Opinion
by Robert Peckham
Opinion
by Robert Peckham
Coronavirus is testing the limits of China's – and Hong Kong's – preparedness
Mounting criticism of Beijing's response to the outbreak and depictions of life in a society under lockdown puncture the image of China's efficient, tech-invested regime
In Hong Kong, the crisis is exposing the fault lines of a divided city: governance failures and a demoralised people
This growing international reproof has converged with frustration on the part of anxious Chinese citizens now experiencing full lockdown. In fast-deleted posts on China's social media, scientists and officials have been lambasted.
Whatever position one takes on this, it is evident that the 2019-nCoV outbreak is influencing perceptions of China around the world in ways that will undoubtedly matter for the future. And Hong Kong is part of this global reappraisal.
Governance is stretched between Beijing, the provinces and municipalities. When the going gets tough, the system can switch back to default mode: secrecy and clampdown in the name of public order.
Wuhan has now been put on the map internationally, its name irrevocably linked to disease. There is great symbolic importance in China's new viral epicentre. More often than not, infections have threatened from the periphery, feeding into a geopolitical imaginary that pits the Middle Kingdom against pathogenic threats from without.
In the mid-19th century, the bubonic plague moved from Yunnan on China's southwestern borders to the cities of Guangdong, while the pneumonic plague of 1910 and 1911 emerged on China's northeastern frontier with Russia. In 1989, the first indigenous cases of HIV/Aids in China were reported among heroin users in Yunnan. The avian influenza H5N1 virus was detected in Guangdong in 1996. Similarly, severe acute respiratory syndrome erupted in Guangdong in 2002.
Wuhan, however, lies in central China. It is a strategic hub with considerable historical significance: the place from which the Wuchang Uprising was launched in 1911 that brought about the fall of the imperial Qing dynasty. A city that served briefly as the capital of China under the Kuomintang and during the second Sino-Japanese war. What is at stake, here, is the containment of infection at the very heart of the nation.
The coronavirus outbreak is disclosing the limits of preparedness, even as it throws into relief entrenched social and political fault lines that will persist long after the immediate viral threat has gone.
Robert Peckham is MB Lee Professor in the Humanities and Medicine at the University of Hong Kong and author of Epidemics in Modern Asia