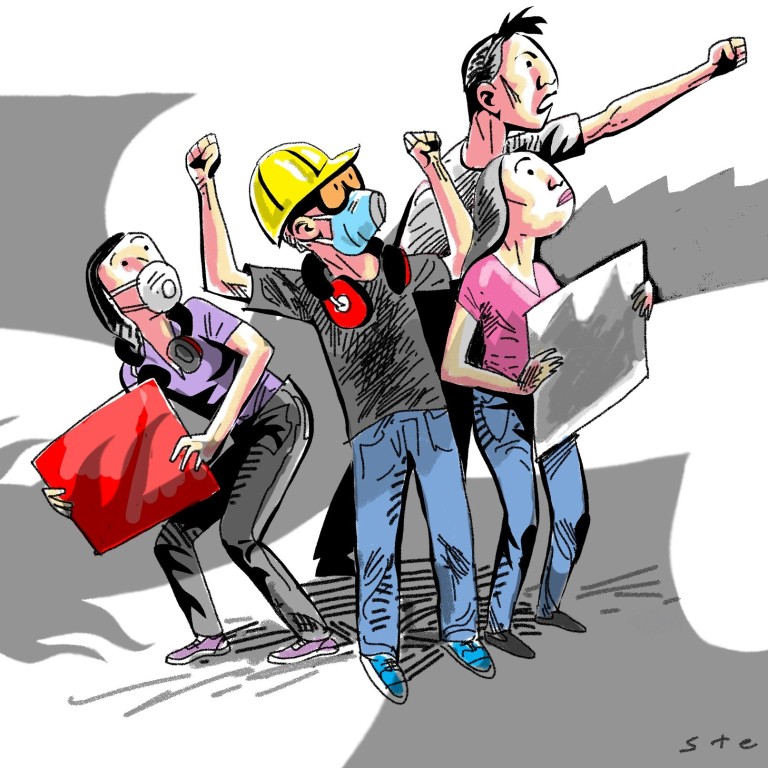 Beijing is getting tough on the democracy movement, but at what cost to Hong Kong?
Beijing has recognised that, under the current conditions, it can't keep Hong Kong's opposition forces under control
Something has to give, and that something is China's promise to grant Hong Kong civil liberties and universal suffrage
It's not so much that the West or the global economy has decided Hong Kong is no longer viable. It's Beijing that has decided it would rather have a passive territory under its control than continue to live with the current level of opposition and unrest.
From the
arrests
of 15 leading members of the pan-democratic camp and the rumours floating around about the enactment of
national security
and national anthem legislation, to the attempts to argue that mainland
interference
in Hong Kong's internal politics is somehow beyond the constitutional constraints of the Basic Law, all signs suggest things are going to get much worse and, perhaps, quite quickly.
Beijing has recognised that, under the current conditions, it cannot keep Hong Kong's young people and opposition forces under control. Something has got to give, and that something is the promises China made in the
Sino-British Joint Declaration and the Basic Law
that it would grant Hongkongers the freedom to protest in large numbers and would eventually let them all vote in elections.
Beijing knows full well that renewed efforts to enact Article 23 will trigger societal resistance and more violence, yet it has decided it is time to act.
Thereafter, Beijing dialled it down and placed its confidence in Hongkongers who were tough and loyal to the Communist Party, such as Carrie Lam Cheng Yuet-ngor.
Finally, Beijing must prepare for the upcoming Legco election – and the prospect of more pan-democrats and young politicians being elected, reinvigorating the opposition camp and holding enough seats to veto national security and national anthem laws.
Following the disqualification of six pro-independence or pro-democracy lawmakers for improper oath-taking in 2016, Lam inherited an emasculated Legco and had the votes to push through the extradition bill. But, when she tried to convene Legco for a second reading of the bill on June 12 last year, it proved to be folly. A massive protest prevented the meeting and triggered six months of unrest.
David Zweig is Professor Emeritus at Hong Kong University of Science and Technology and director of Transnational China Consulting Limited