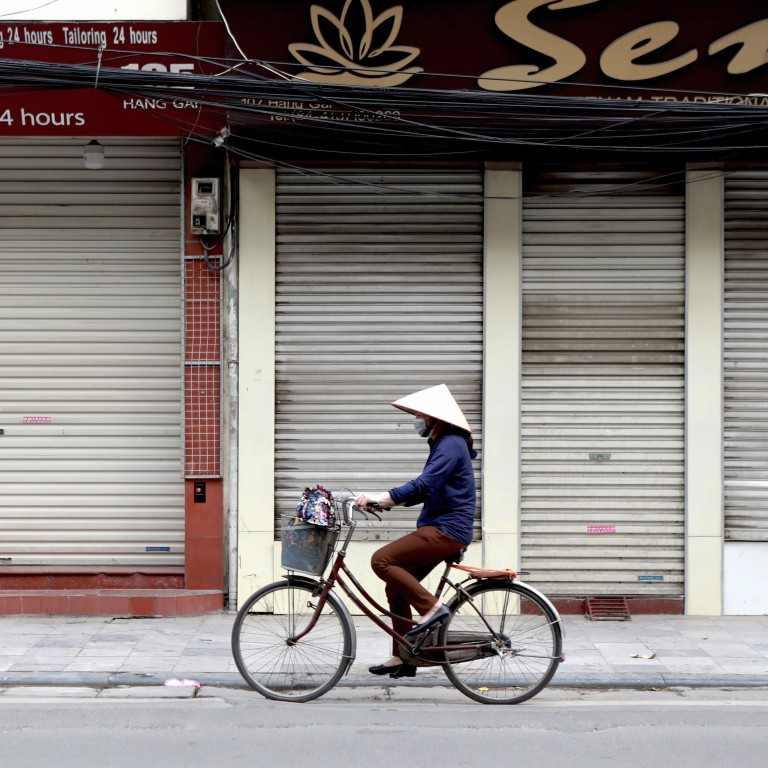 As the coronavirus pandemic decimates economies worldwide, we all need to make sacrifices
Businesses, employees and consumers should all be prepared to shoulder some of the losses to get through this difficult time
Meanwhile, offering customers simple value-added services, in exchange for those lost due to social distancing rules, could go a long way
Covid-19 has thrown the world economy into turmoil. Hong Kong's gross domestic product dropped
8.9 per cent
on a year on year basis in the first quarter, the largest decline on record. Many businesses are on the verge of bankruptcy because of social isolation and travel restrictions. This includes companies in, for example, the air travel, food and beverage, and even
education
sectors.
Not surprisingly, workers are frustrated and consumers are discontented when many paid activities are cancelled or moved online. In particular, students are asking educational institutions for
a refund
of tuition fees.
Some students in the United States have filed
class-action lawsuits
after universities did not agree to refund or compensate them for their losses. Labour unions are requesting employers to promise not to lay workers off and minimise salary cuts.
However, we must realise that a pandemic, just like a natural disaster, makes a significant portion of activity impossible, which results in a decline in economic utility or how much a product or service is valued by consumers.
It is inevitable that all stakeholders in society, including business owners, workers, consumers and the government, suffer losses during a pandemic. The key question is: how should this loss be distributed?
To cope with the pandemic, all stakeholders must be prepared to shoulder part of the loss of economic utility. This requires a change in mindset, of what is considered value for money and effort. Businesses should be ready to run with lowered profit expectations, or perhaps even with the modest objective of minimising losses and surviving.
Consumers should be prepared to pay the same price for services of an inferior quality. Workers should be prepared for lower wages when businesses are not making profits and barely surviving.
Meanwhile, we should not passively accept that we only have to suffer under the pandemic. Instead, we can proactively increase the economic value of our work.
For example, take the education sector. While students are adversely affected because physical classes and extracurricular activities are cancelled, we could offer value-added online activities, such as webinars, workshops and virtual gatherings. We could also consider endowing students with some extra free credits that they could use to attend classes after they graduate, when they need to improve their knowledge at a later stage in life.
We could offer additional career or counselling services, or provide more liberal access to course and teaching resources so students can learn from home. All of this would help make up for what students have lost.
No doubt these extra activities will create additional work and costs for businesses. Fortunately, many businesses have slack capacity. If we can better exploit our resources and offer value-added services with minimal marginal costs, we might be able to appeal to consumers and maintain our regular incomes. This could help keep the businesses alive while pleasing everyone.
After all, how much more cost would a restaurant incur if it offers a free drink to paying customers or schools offer future seats when they have empty space in classrooms? It should not cost a teacher too much time and effort to offer one additional webinar or online consultation either.
Such simple gestures would go a long way towards cultivating a positive relationship between a business and its clients and workers. To conceive of such gestures, we just have to identify where the value of our service lies.
The bottom line is that we must work together to overcome the challenges posed by the pandemic, including sharing the losses and forgoing part of our economic utility. The economy will thrive again if we help each other and actively enhance the value of our services to our clients, companies and other stakeholders.
There will only be a downward spiral if everyone insists on defending their own interests and shifts responsibility to other parties.
Kai-Lung Hui is Elman Family Professor of Business and Chair Professor of Information Systems, Business Statistics, and Operations Management at the HKUST Business School. The views expressed here are his own