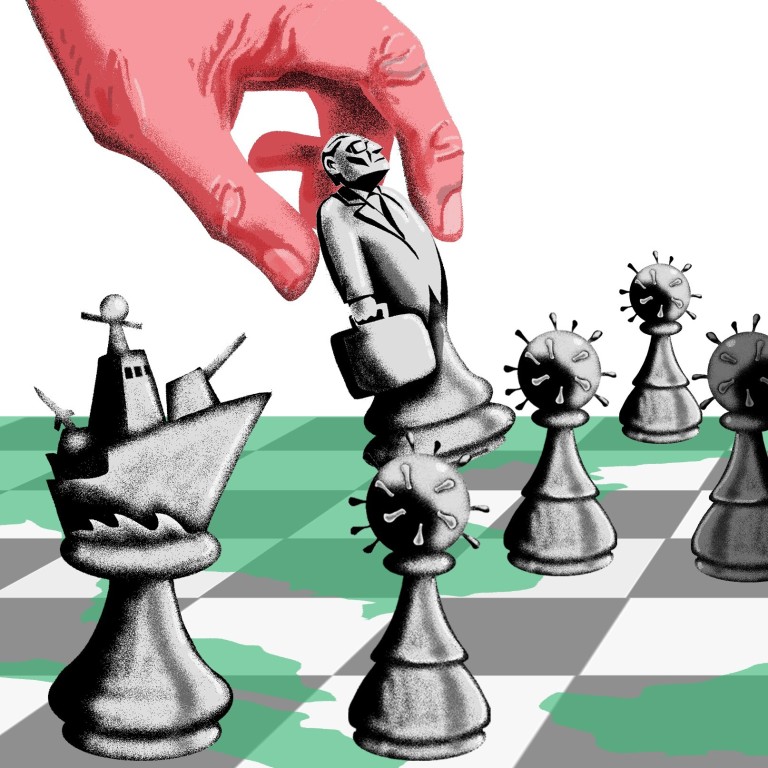 Opinion
Opinion
by Patrick Mendis and Swaran Singh
Opinion
by Patrick Mendis and Swaran Singh
How China's expanding footprint puts it on a collision course with Trump's America, raising the spectre of a new cold war
From mask diplomacy and leadership at UN agencies to power projections particularly in the South China Sea, Beijing's expansion brings it increasingly at odds with Trump's America, pulling the world towards a new cold war
Beijing has, in recent weeks, been increasingly supplying hundreds of millions of masks and other medical equipment and resources – including Chinese doctors and nurses – worldwide, promoting China's post-coronavirus efforts and introducing an additional component of President Xi Jinping's ambitious
Belt and Road Initiative
: the "
health silk road
".
This clearly follows the Stalinist dictum that the Chinese have adopted as their favoured doctrine since the late 1950s: quantity has a quality of its own. This time-tested doctrine has seen China focus
less on quality
and more on being the first to reach out to more than 100 countries.
In the prevailing context, however, this behaviour has also been driven by Beijing's
need to recast
the emerging Covid-19 narrative: to be seen, not as its cause, but as the saviour and benefactor in fighting this pandemic and its accompanying health and economic disaster worldwide.
But what has clearly undermined China's "
mask diplomacy
" is that Beijing has not halted its continued aggressive tactics in asserting its "historical" sovereign rights on disputed territories, especially in the Taiwan Strait, East China Sea and South China Sea.
Indeed, recent weeks have also seen China
accelerating
this constant poking and nudging of its land and maritime neighbours in its south and southeast periphery. This is not simply because these neighbours are preoccupied with fighting the Covid-19 pandemic, but also for their growing geopolitical proximity to the United States.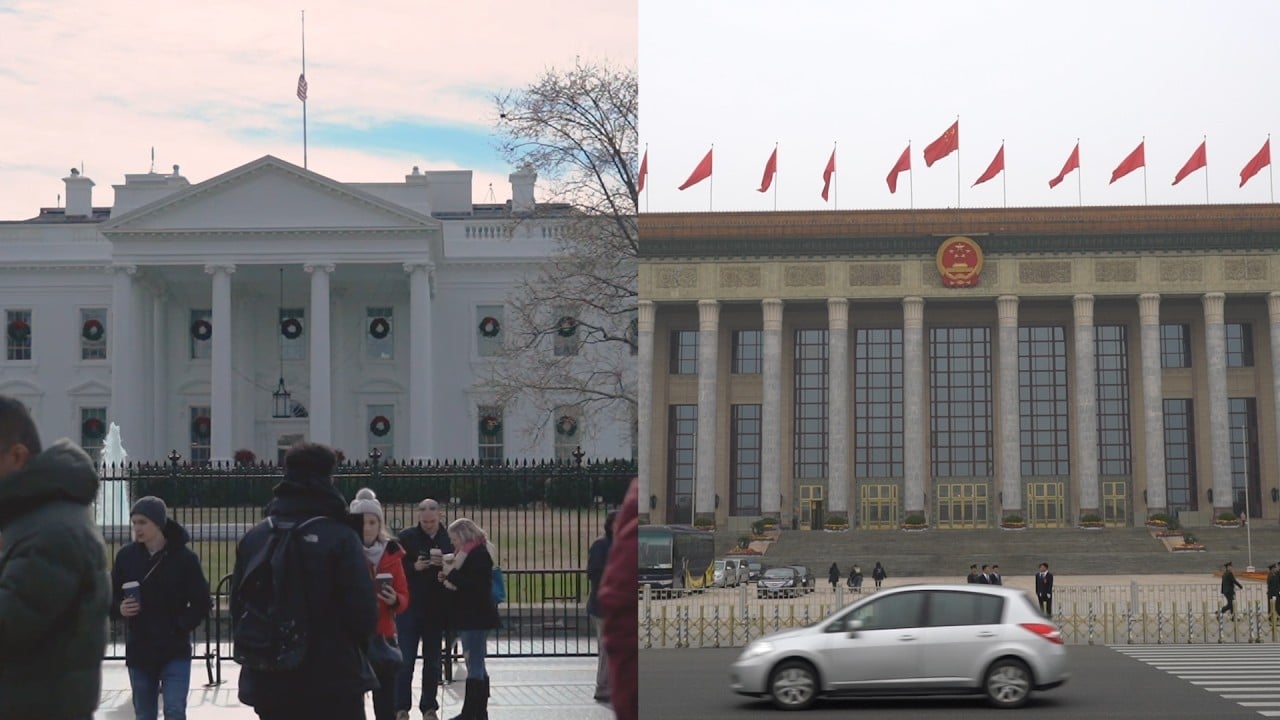 02:06
Coronavirus pandemic creates 'new Cold War' as US-China relations sink to lowest point in decades
Coronavirus pandemic creates 'new Cold War' as US-China relations sink to lowest point in decades
China's assertive rise has put it at loggerheads with the US. Now, its cover-ups over the coronavirus outbreaks have not just triggered widespread angst among several countries, but its geopolitical manoeuvrings have further revealed deeper fault lines. All of this is pushing China's neighbours to shed their perennial hedging strategies and
take sides
.
Singapore Prime Minister Lee Hsien Loong told the BBC in an interview in 2017: "We will be coerced to choose between being friends with America and friends with China."
Most of China's neighbours have been comfortable in the fluidity of a multipolar world and most of them have been seeking to build an
Asean-centric multilateral approach
– aimed at balancing between American security guarantees and Chinese economic connectivity – to maximise national interests.
But now, China – apparently the first to be hit and recover from the pandemic – sees this crisis as an opportune time to expand its strategic space in global governance structures and processes.
For example,
four of 15
United Nations specialised agencies are today headed by the Chinese. The World Health Organisation, which earned global criticism for being soft on China, is not one among these. But its previous head,
Dr Margaret Chan
from Hong Kong, led the organisation for a full decade from 2006-17.
Beijing's irreversible growing influence in these global institutions comes at a
critical time
, of the Trump administration's "America first" policies. This is likely to be exacerbated in the face of the US presidential elections in November.
In addition, the public relations campaign of Chinese diplomats have also become increasingly aggressive. To deflect attention from various conspiracy theories about the origins of Covid-19 and to herald Beijing's "health silk road" narrative, they have earned the epithet "
wolf warriors
".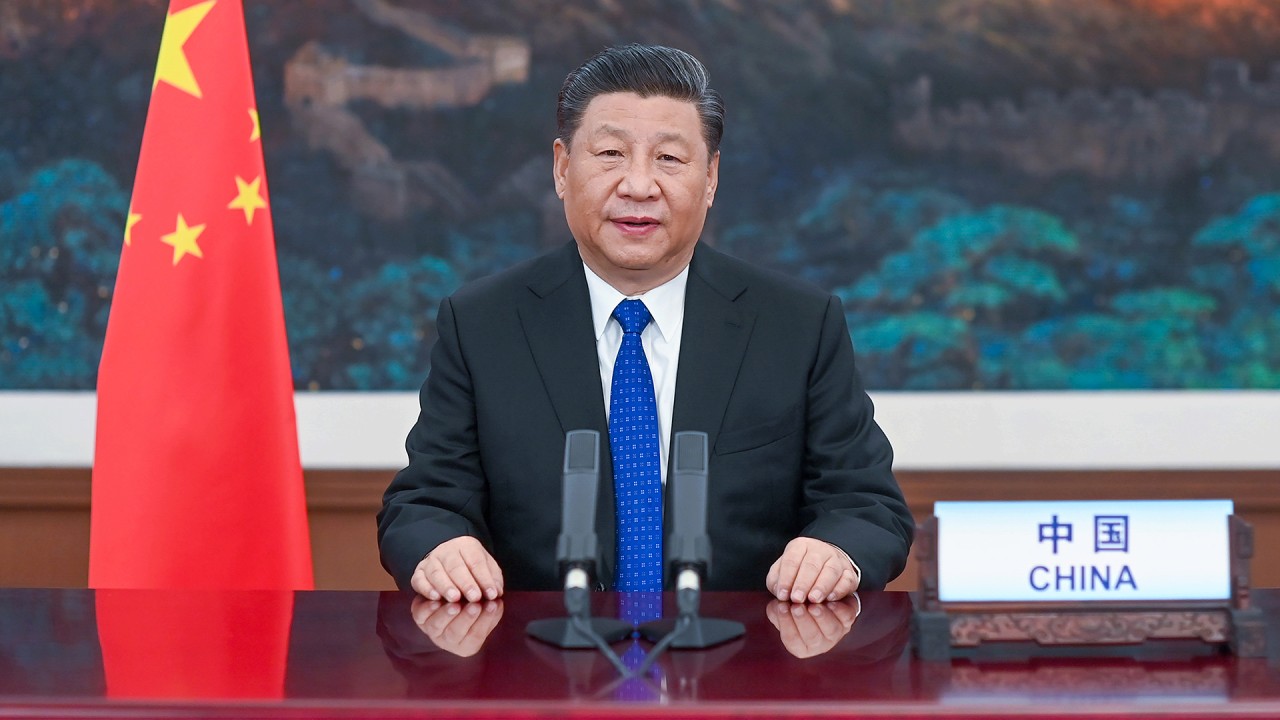 01:57
Xi Jinping tells World Health Assembly China has been transparent on coronavirus
Xi Jinping tells World Health Assembly China has been transparent on coronavirus
This sabre-rattling has come to be the pattern and trend of China's expanding global footprint in most multilateral forums. Efforts to allow Taiwan observer status in the World Health Assembly have seen this
browbeating
most recently.
But the biggest theatre of power projection and intimidation has been the Indo-Pacific region and its leading force, the
Quadrilateral Security Dialogue
(i.e., the US-led Quad of Australia, India and Japan).
Since President Xi Jinping's January 2017
Davos speech
, China has projected itself as the new flag-bearer of globalisation. Its responses to American assertions of their
"free and open Indo-Pacific" strategy
have also been forceful. This has seen its regional friends and allies falling shy – and even developing their own versions of diplomacy to propitiate Beijing.
Even as US President Donald Trump raised a
storm of blame-fixing
over the Covid-19 outbreak, US Deputy Secretary of State Stephen Biegun have reached out to America's "Quad-Plus" counterparts in Australia, India, Japan, South Korea, Vietnam and New Zealand in a video conference about fighting the coronavirus. Meanwhile, US navy ships and Air Force B-1B bombers have made their presence felt in the South China Sea.
Amid this global humanitarian crisis, is this perspective of geopolitics not myopic and out of line? It is hard to imagine that these trends would push China into retreat or even reassure US regional friends and allies facing China's double-edged strategy – its "health silk road" diplomacy accompanied by its subtle power projection in the South China Sea and beyond.
Is this raising the spectre of a
new cold war
? Regional powers and individual countries can ignore these trends only at their own peril.
Dr Patrick Mendis, a former American diplomat and a military professor, is a Taiwan fellow of the Ministry of Foreign Affairs of the Republic of China. Dr Swaran Singh is a professor of diplomacy and disarmament in the School of International Studies at Jawaharlal Nehru University. The views expressed here are solely those of the authors
Help us understand what you are interested in so that we can improve SCMP and provide a better experience for you. We would like to invite you to take this five-minute survey on how you engage with SCMP and the news.