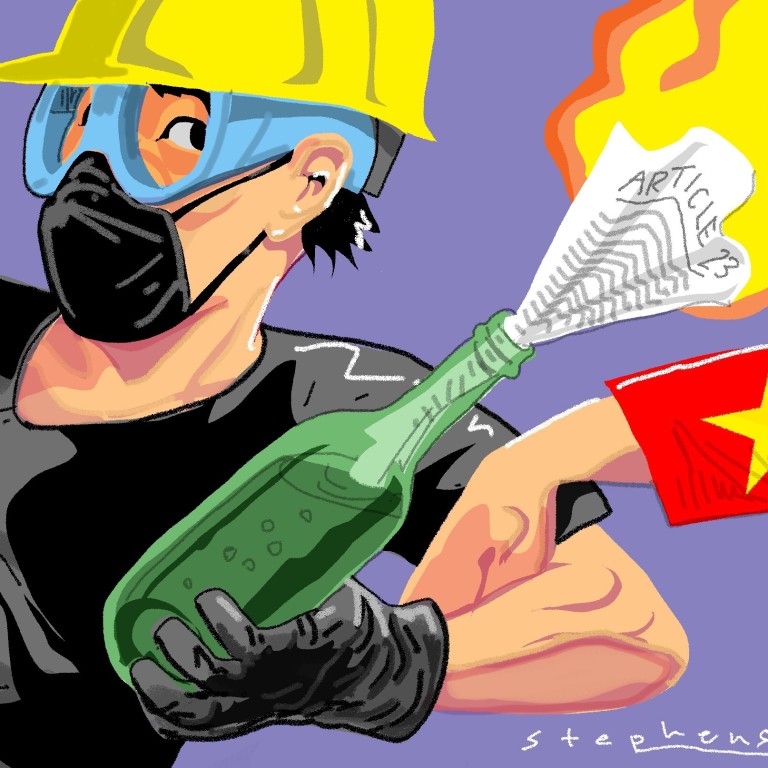 Opinion
Opinion
by Grenville Cross
Opinion
by Grenville Cross
If Hong Kong had enacted national security laws on its own, Beijing wouldn't be stepping in
Beijing trusted Hong Kong to implement Article 23, but its trust was misplaced. The Basic Law is a two-way street – it isn't fair to accuse the central government of failing to comply with the mini-constitution when Hong Kong itself has not fulfilled its obligations
Countries everywhere have laws protecting
national security
, and the duty of citizens to safeguard their country's interests is generally acknowledged. National security, moreover, is of such importance that it is invariably legislated for by national parliaments.
It was, therefore, remarkable that when the National People's Congress enacted the Basic Law in 1990, it authorised the future Hong Kong Special Administrative Region to "enact laws on its own" prohibiting treason, secession, sedition and subversion against the central government, in Article 23.
This was a huge display of faith in Hong Kong, not least because national security concerns the entire country. It also showed Beijing's awareness that if national security was dealt with regionally, it would, in keeping with the Basic Law's underlying philosophy, help allay concerns over China's resumption of sovereignty in 1997.
Its trust, however, was misplaced. Although Article 23 is mandatory, the national security laws have still, after 23 years, not been enacted. While there is no timetable for implementation, it was obviously expected within a reasonable time. In Macau, the equivalent national security laws were enacted
within 10 years
of its reunification.
Although Tung Chee-hwa's government attempted to implement a very mild Article 23 in
2003
, this was thwarted by street protests and internal dissent, and the issue has been parked ever since.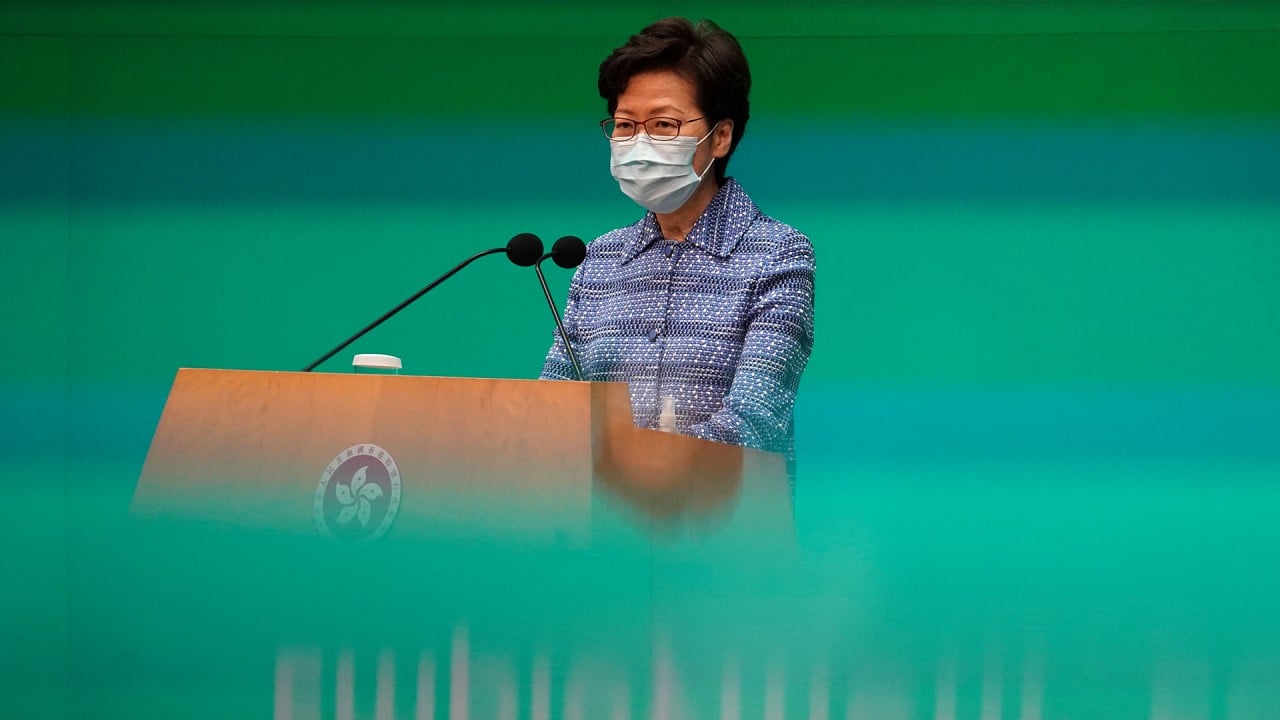 02:22
Hong Kong freedoms will not be eroded by Beijing's national security law, Carrie Lam says
Hong Kong freedoms will not be eroded by Beijing's national security law, Carrie Lam says
It is paradoxical that those who have most strenuously opposed its enactment, such as former governor Chris Patten, who in February said he was "surprised and saddened" that
Article 23 was again being mooted
, are the very same people who wax loudest about Beijing's alleged non-compliance with the Basic Law. The Basic Law, after all, is a two-way street, and Hong Kong has fallen down on its responsibilities towards the country.
Since June, this legal void has been exploited by anti-China forces. Black-clad protesters have attacked police officers with petrol bombs, and killed and
maimed
people with different views. They have destroyed businesses, banks and restaurants, and torched public facilities.
Much of the violence has been aimed at provoking an
armed response
by Beijing, given that this would shake China's geopolitical standing. After the central government announced it was confident that the Hong Kong government could handle the situation, the protesters upped the ante.
They
attacked
the central government's liaison office,
and repeatedly desecrated the national flag, hoping Beijing's patience would snap.
Although Beijing avoided their trap, radical protesters have regularly challenged its authority and threatened the nation's territorial integrity. In their chants and graffiti, they have frequently proclaimed that "Hong Kong is not China" and called for a
"revolution of our times"
.
They have ostentatiously destroyed the symbols of "one country, two systems", including the emblem of Hong Kong and
copies of the Basic Law
, and brandished American flags, apparently assuming actions do not have consequences.
Street rowdyism, however, is just the tip of the iceberg. As recent seizures of
explosives
,
assault rifles
, hand guns and bomb-making equipment have shown, future outrages are being planned. Since June, the police have cracked
15 significant bomb cases
, with 2.6 tonnes of chemicals seized in early March alone.
While the culprits see violence as a means of advancing their political agenda, the Legislative Council, riven by strife, is unable to enact the laws that are necessary to protect Hong Kong.
Given the warning signs, it is vital that law enforcers have the tools they need before large-scale violence resumes. No country can tolerate terrorist-type activities on its soil.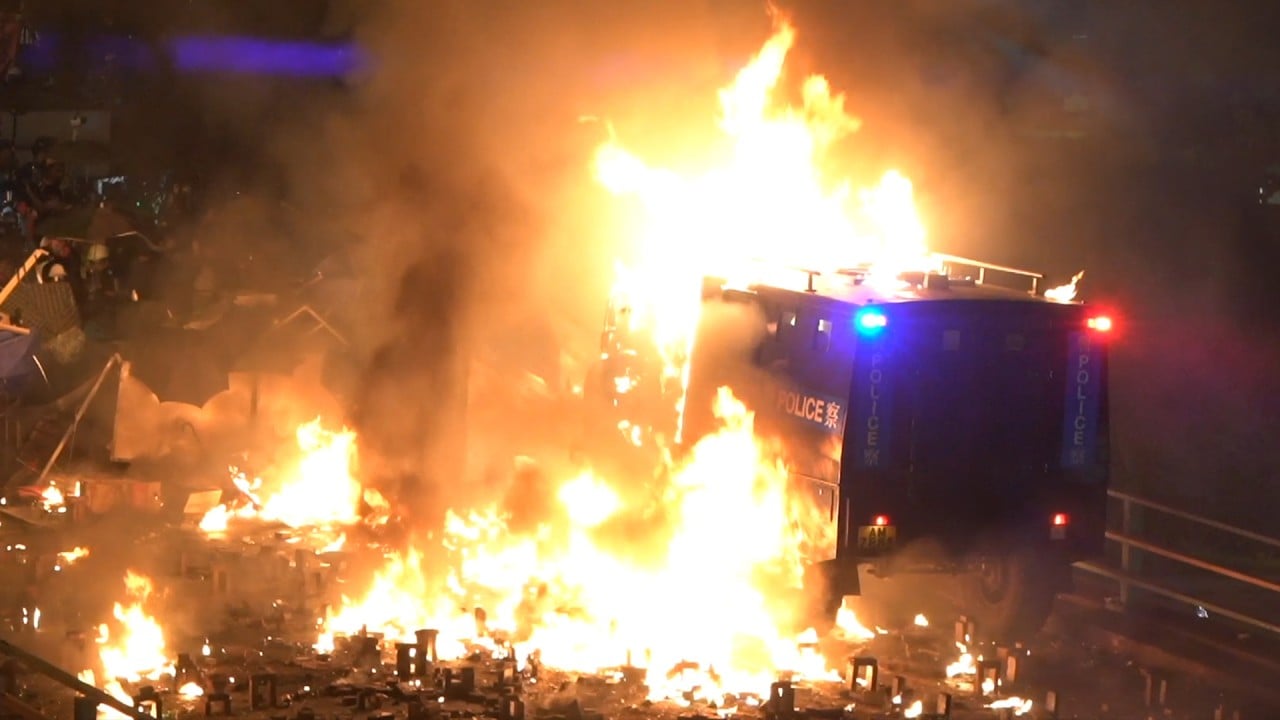 03:10
Night clashes around Hong Kong Polytechnic University
Night clashes around Hong Kong Polytechnic University
What is urgently required, therefore, is a subversion law, which criminalises conduct aimed at disestablishing, intimidating or overthrowing the central authorities by force or other illegal means, and prohibits associated terrorist acts; and a secession law, which criminalises activities designed to withdraw a part of the country by force or other criminal means.
Once enacted, the offences should be prosecutable in the usual way, with cases only proceeding to trial where the evidence suffices.
Under the Societies Ordinance, the secretary for security is able to control the activities of foreign political organisations. However, it is also necessary to criminalise organising or supporting the activities of any organisation proscribed on national security grounds.
Anybody who colludes with foreign powers to damage Hong Kong, or hurt its officials, must also be placed within the reach of the criminal law.
It is, of course, ironic that the politicians now insisting that Article 23 should only be implemented by legislative means are the same people who
tried for months
to prevent the legislature from enacting any laws at all.
In consequence, Article 18 now provides the only way forward. Once the NPC's plan to prohibit acts of secession, subversion, terrorism and foreign interference has been enacted by its Standing Committee, the new law can, like other laws relating to defence, foreign affairs and matters "outside the limits" of Hong Kong's autonomy, be placed in Annex III to the Basic Law.
Hong Kong will then be required to apply it locally, whether by promulgation or legislation. Promulgation is the obvious choice, as time is of the essence, and the delays which have bedevilled the
national anthem law
, which was added to Annex III in 2017, must not recur.
The Standing Committee is expected to enact a
tailor-made
national security law, directed at existential threats, meaning that it will remain Hong Kong's duty to enact Article 23 laws regarding treason, sedition and theft of state secrets.
To ensure that the new law can be promulgated immediately, its drafters will hopefully liaise closely with the Department of Justice and its law draftsman, who will need to ensure that its format complies with standard requirements, and that it is ready for use.
Although the national security law may not stop the fanatics or their foreign backers entirely, it should at least give them pause for thought. They will find it harder to use Hong Kong as a base for undermining the state. It will also hopefully help make Hong Kong a safer place in which to live.
Grenville Cross SC is a criminal justice analyst
Help us understand what you are interested in so that we can improve SCMP and provide a better experience for you. We would like to invite you to take this five-minute survey on how you engage with SCMP and the news.