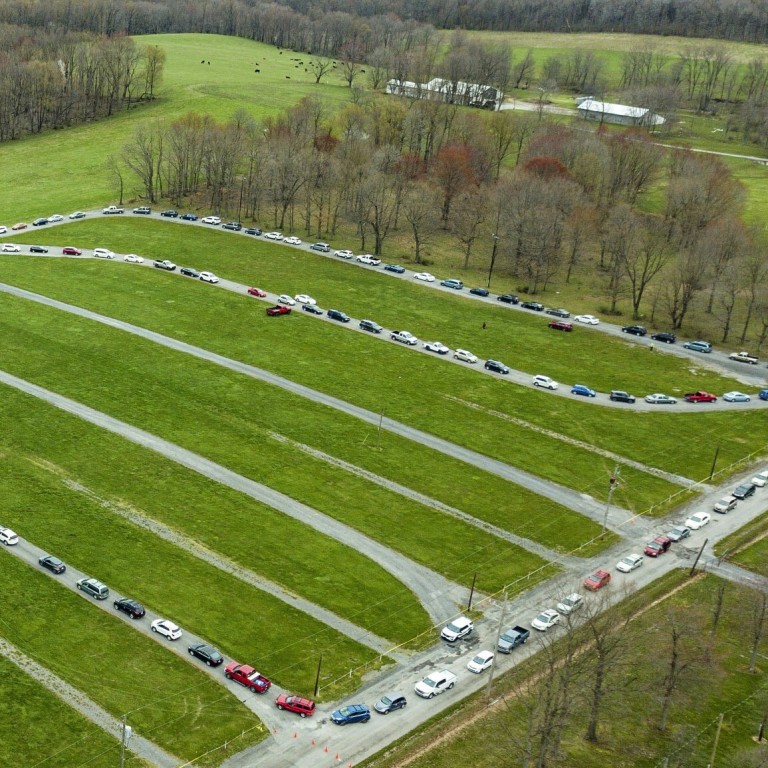 Bumbling, wasteful US should learn from China's coronavirus response
China has Covid-19 under control with draconian measures and tech-based monitoring while the US is struggling with uncoordinated and premature reopenings
The disease has exposed many institutional weaknesses in US society and economy, which, despite their strengths, are not structured to withstand pandemic shocks
Among the long queues for food banks in the United States were high-end cars. While some Americans suffered from hunger, some US farmers destroyed crops. Among the many closed restaurants across the US, some will close for good. 
Some people from other provinces stuck in Wuhan during the long lockdown survived on not much more than instant noodles and vegetables. Agricultural produce in China found multiple ways to consumers. Some restaurants conducted brisk businesses
in takeaways
and packaged processed food.
The contrast above may epitomise the greater resilience of China's economy. China may be poorer and less developed but more adaptive. Chinese people can also endure great hardships.
China has largely brought Covid-19 under control with draconian measures, followed by tech-based monitoring programmes and high testing capacity. The US is still struggling with uncoordinated and
premature reopenings
. In contrast to crowded beaches and bars in the US, Chinese people are more careful on social distancing even during key holidays.
What are some underlying reasons the US's economy is not as resilient against the Covid-19 shock? First is Americans' low savings. Even someone with a six-figure salary driving a luxury vehicle may live hand to mouth, burdened with high household debts including mortgages, car loans, educational loans and credit card bills.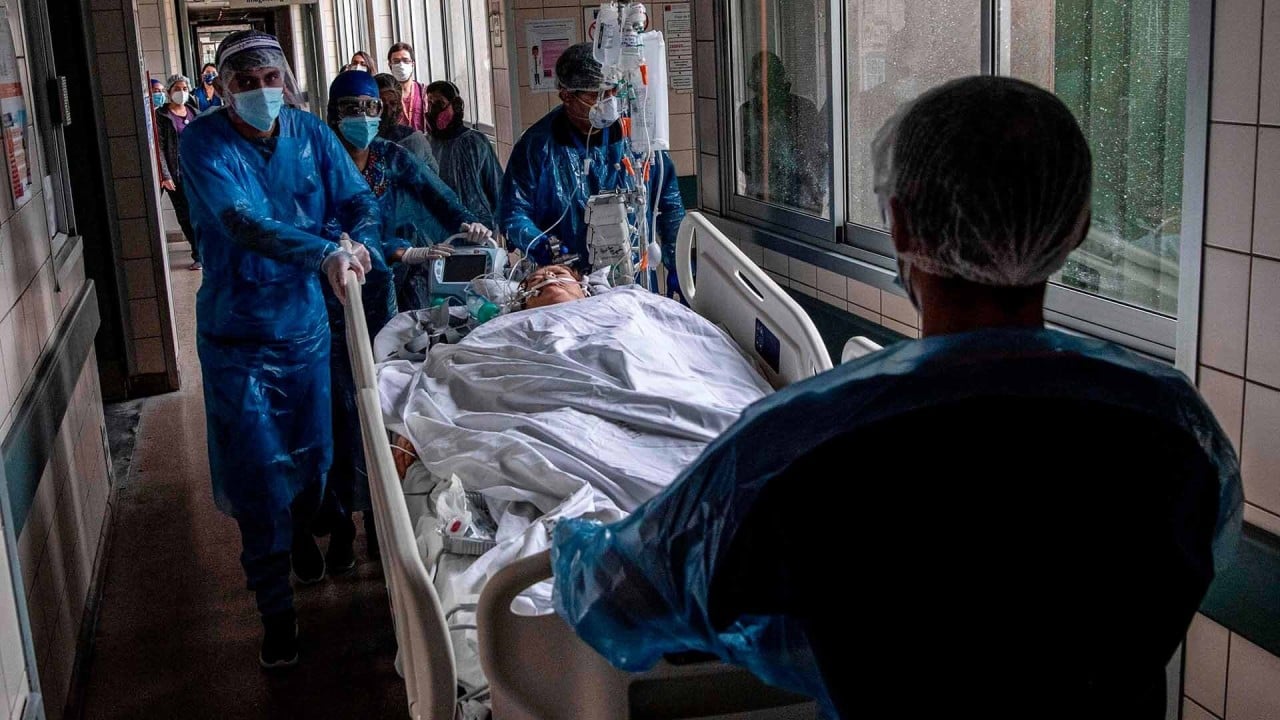 02:45
Global Covid-19 death toll hits 500,000 as coronavirus infections surge past 10 million
Global Covid-19 death toll hits 500,000 as coronavirus infections surge past 10 million
Two-thirds of Americans lack the recommended buffer of six weeks of take-home pay. Sixty per cent of Americans do not have funds to cover a US$1,000 emergency. More than half of US households do not have an emergency savings account. Hence, many of the 160 million stimulus cheques – essential lifelines
for many families
– might have run out.
In contrast, China has a household savings rate that is among the highest in the world. Instead of the cultural stereotype of
Asian thrift
, structural factors particular to mainland China have been in play. China is lucky that Covid-19 hit when its private savings were high. Thus, the Chinese government is less pressured to keep households afloat.
Second, consider the US's consumer-driven economy. Consumption represents more than two-thirds of US's largely service-oriented economy. Already weakened by tariffs imposed in the US-China trade war, US consumption took a dive from Covid-19, falling 7.5 per cent in the first quarter.
The drop is particularly acute in restaurants, travel, entertainment and other parts of the services sector, which had a fall of more than 10 per cent in the first quarter. From college towns to big cities, retail plummeted. Many of the US's biggest names in retail have filed or are close to filing for bankruptcy. With more than 40 million unemployed and a real jobless rate estimated at closer to 20 per cent, the multiplier effect of depressed consumption is aggravating unemployment.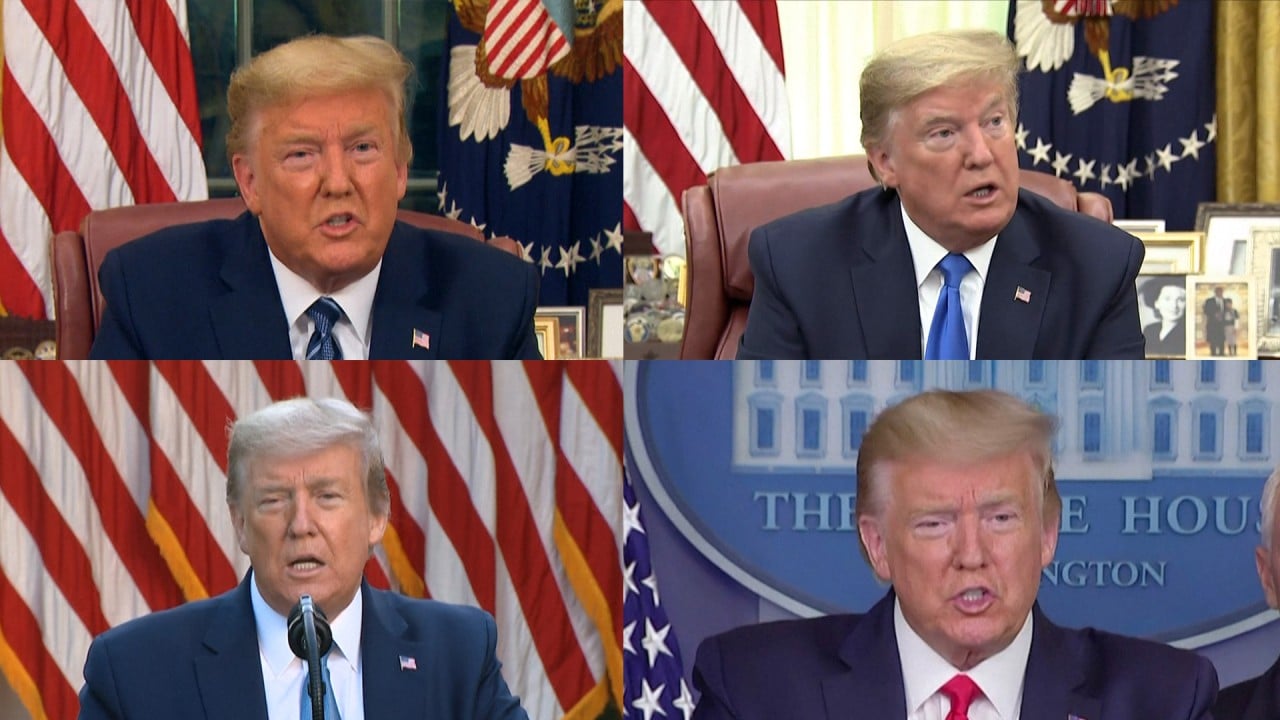 02:35
'I'm a little upset with China', some of Trump's more memorable quotes on the coronavirus pandemic
'I'm a little upset with China', some of Trump's more memorable quotes on the coronavirus pandemic
In contrast, consumption accounts for less than 40 per cent of China's economy. Such underconsumption, a structural weakness in China's economy, has become a source of resilience in this difficult time. Consumption could replace investments as the key driver for China's economic growth and recovery.
Covid-19 is driving Americans from consumption to savings. Whereas correcting belatedly for overconsumption will slow down the US economic recovery, Chinese consumers can be encouraged to
overcome their underconsumption
. Some local governments distributed shopping coupons as a short-term stimulus. Long-term measures to encourage consumption include more robust social safety nets such as in health care.
China's ubiquitous online retailing can thrive in spite of social distancing. China is the world's largest e-commerce market, representing more than half of global online sales. The combination of
e-commerce
, mobile payments and millions of delivery drivers has enabled Chinese consumers to carry on consuming without leaving their homes.
Manufacturing represents almost 30 per cent of China's GDP. China has uniquely deep, broad and adaptive supply chains. China's factories have ramped up production swiftly and responsively. Much of
China's demand
for manufactured goods can be met by domestic supply and is little affected by disruption in international transport and trade.
Third, look at the US's optimised but inflexible production systems. For example, US production and distribution of food is among the most efficient in the world. Such concentrated and industrialised systems are optimised for normal times, when large portions of food are distributed to restaurants.
But when restaurants closed, there were no easy ways to redistribute those to households. Store shelves were empty while milk was poured down the drain. Pork prices soared while hog prices dropped.
In contrast, China's food system is less mechanised but more adaptive. In addition to supermarket chains, there is a wide range of grocery stores and traditional markets, as well as online orders from farms. Small lot farmers, while less productive than their counterparts in the US, can sometimes take their fresh produce directly to the end market.
Covid-19 has exposed many institutional weaknesses in US society and economy. Its economy, despite its many strengths, is not structured to withstand pandemic shocks.
Before Covid-19, China's economy grew at 6.1 per cent versus the US's 2.3 per cent in 2019, a difference of less than 4 per cent. Based on the latest
International Monetary Fund projections
, the US economy is expected to contract by 8 per cent this year while China may still grow at 1 per cent.
In the immediate aftermath of Covid-19, China's economy will grow much faster relative to the US, accelerating the convergence of economic scales between the two economies.
Winston Mok, a private investor, was previously a private equity investor
This article appeared in the South China Morning Post print edition as: Why China fares better