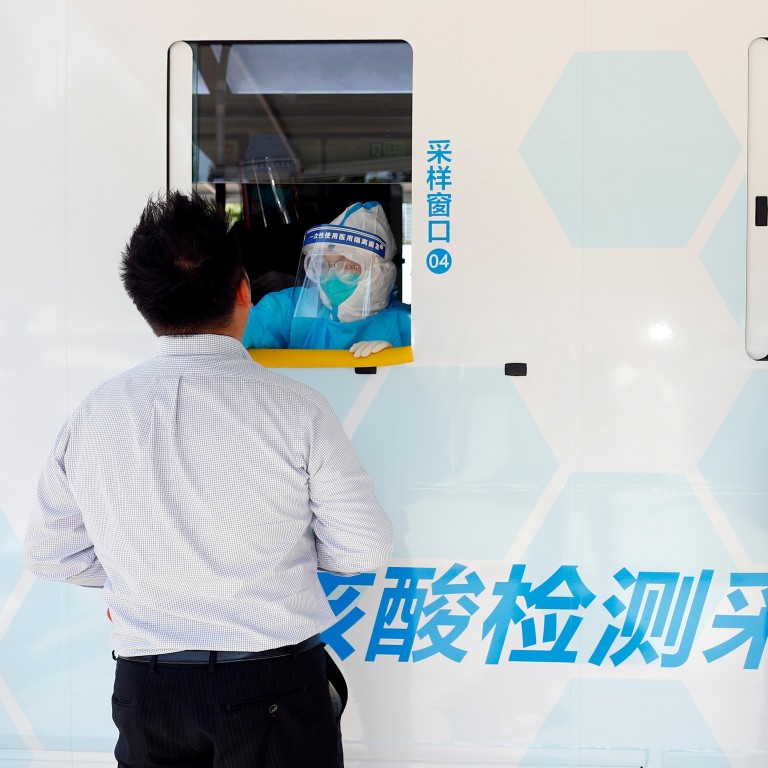 Opinion
Opinion
by Daniel Z. Long
Opinion
by Daniel Z. Long
Coronavirus third wave: Group testing can address Hong Kong's limited capacity
Hong Kong currently has a quarter to a fifth of the capacity it needs to handle Covid-19, and testing the entire population is prohibitively expensive
Emulating the group testing approach taken in Germany, Israel and the mainland can help make more efficient use of the city's resources
One of the most important concerns in mitigating the Covid-19 pandemic is testing. In Hong Kong, the issue of insufficient capacity for testing has often been raised. For example, Professor Lo Chung-mau at the University of Hong Kong recently suggested the city needs to increase its testing capacity to 20,000 tests daily. 
Hong Kong can only support
4,000 to 5,000
tests per day at present. Additional resources, such as testing facilities, must be allocated to increase the testing capacity. However, from the perspective of decision science, we can use the same amount of resources more efficiently through group testing.
Group testing was first proposed in 1943 by Robert Dorfman, an economist at Harvard University, to identify the presence of syphilis in the US Army. Like the current Covid-19 pandemic, it was expensive to test every soldier for syphilis. Dorfman proposed group testing as follows: samples from groups are first tested, and if a group tests negative, all individuals in the group are declared to be negative. Otherwise, every individual in the group is tested separately.
For example, consider a case in which one out of 100 subjects is positive. By dividing the 100 subjects into five groups of equal size, group testing only requires 25 tests: one test for each of the five groups and 20 separate tests for the 20 subjects in the group returning a positive test. By contrast, testing all subjects separately requires 100 tests.
In practice, group testing has been adopted on the mainland to contain the spread of Covid-19. Wuhan tested
its entire population
of 11 million people in May using group testing. Groups of five to 10 samples were tested, and they tested individuals only if a group was positive. As most groups proved negative – no positive test was reported in 97 per cent of communities – the method sped up the procedure significantly and saved test kits.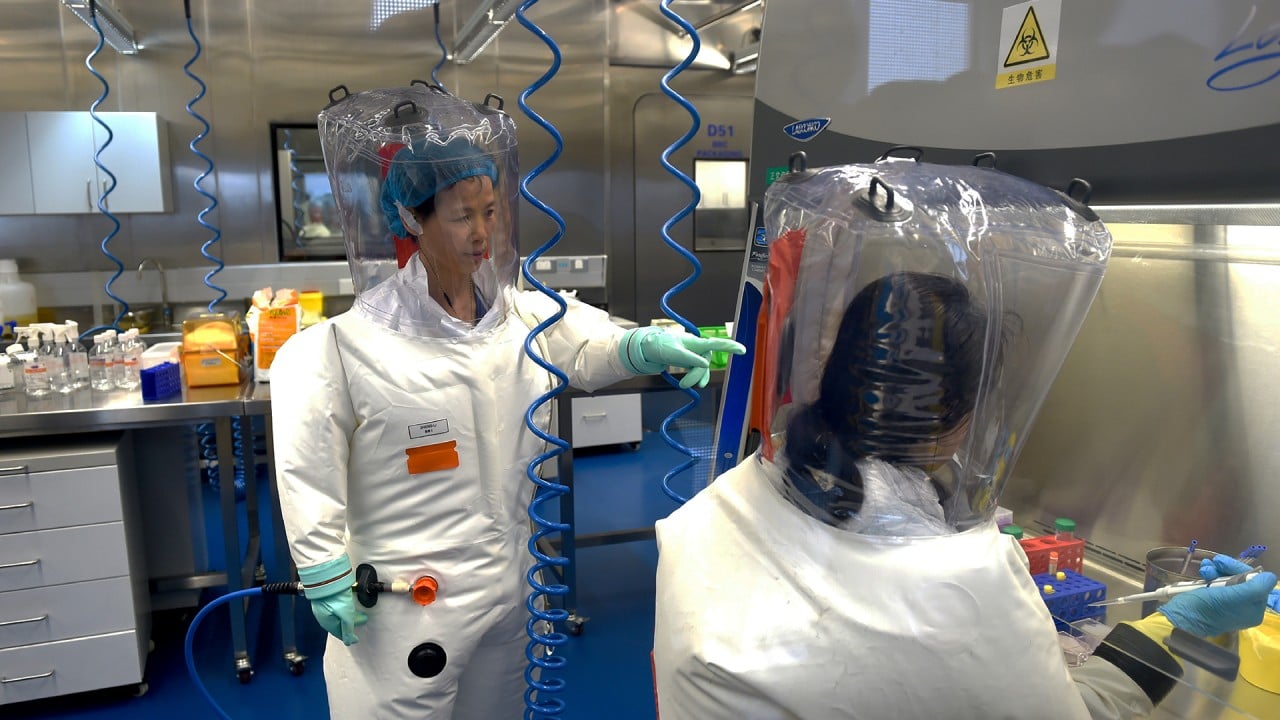 02:24
Coronavirus: A look inside China's Wuhan Institute of Virology
Coronavirus: A look inside China's Wuhan Institute of Virology
Beijing has also done mass testing. After the outbreak near the Xinfadi wholesale food centre, the city expanded its
daily testing capacity
to 230,000, and a five-sample grouping allowed about 1 million people to be tested. Finally, Beijing conducted tests on all residents in medium- and high-risk areas.
Similar methods have been used in Germany, Israel and Nebraska in the United States.
To get the benefit of group testing, the question of determining group size arises naturally. Larger groups have a larger chance of positive results, implying that we may have to test more individuals and thus increasing the number of tests. On the other hand, smaller groups remove much of the benefit of group testing. This is where decision science, or operations research, can help.
The infection rate is a key factor in designing optimal group size. For an infection rate of 1 per cent, Dorfman's report shows the optimal group size is 11, requiring only 20 per cent of the tests required by the conventional approach. If the infection rate is 30 per cent, the optimal group size falls to three, potentially only saving 1 per cent of tests. In practice, we need to establish a rough estimate or prediction of the infection rate and then determine the appropriate group size.
Another important issue is accuracy. Dorfman's proposal was not actually used for syphilis because the antibody becomes undetectable in a mixed sample through dilution. For Covid-19, however, a recent study shows nucleic acid tests reliably return a positive result when one positive sample is mixed with four negative ones.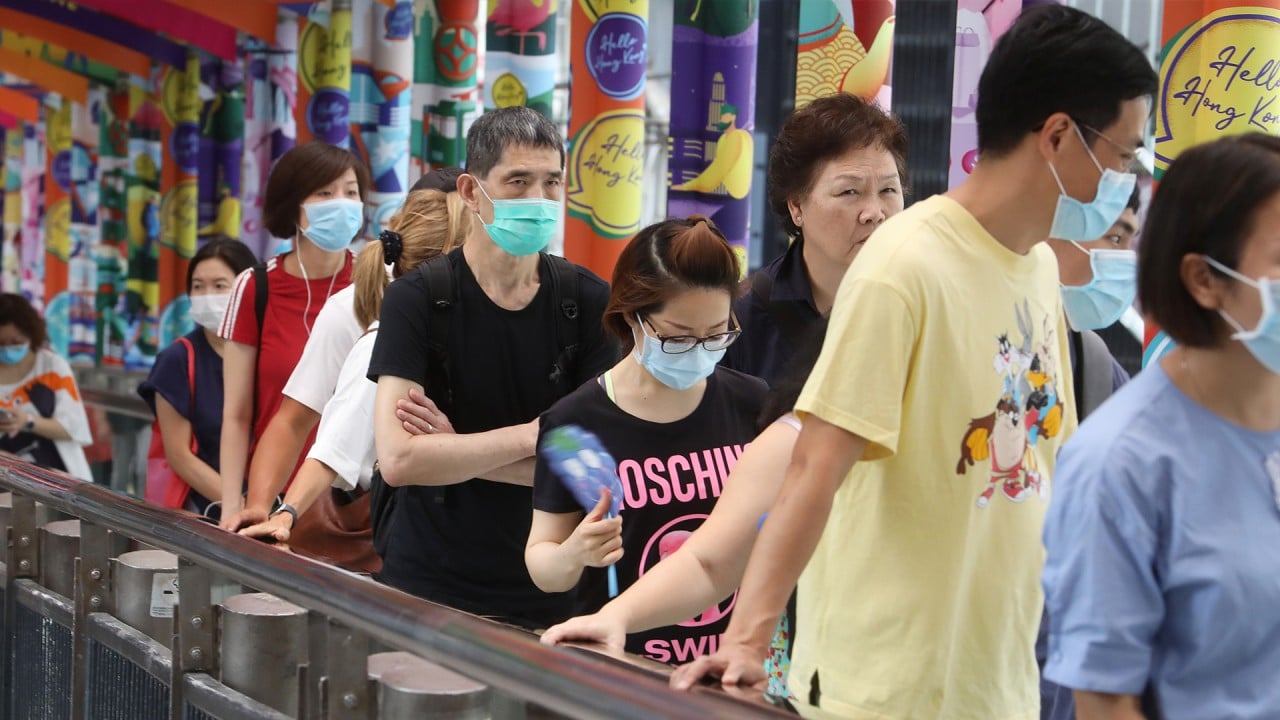 03:10
Hong Kong battles third wave of coronavirus infections
Hong Kong battles third wave of coronavirus infections
The Covid-19 pandemic is not likely to end soon.
Restarting our economy
, as well as other activities, requires a much higher level of inspection.
We need to estimate the infection rate to measure the evolution of the pandemic, bring negative groups back to work and identify infectious individuals and quarantine them. The latter is particularly important as many are asymptomatic.
Group testing requires only limited investment and reduces the strain on testing resources, helping us be well-prepared.
Daniel Z. Long is an associate professor in the Department of Systems Engineering and Engineering Management at the Chinese University of Hong Kong