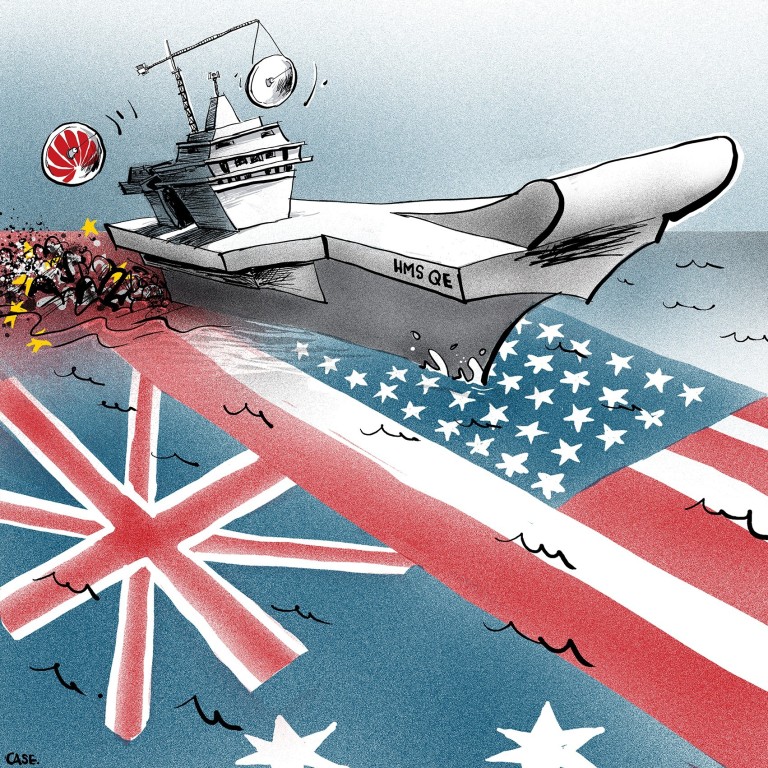 The maths behind Britain's Huawei U-turn and pivot to the Indo-Pacific
There is an upside for Britain in working more closely with its traditional allies – the US, Australia and Japan – in the region. Free-trade agreements with all three countries all hang in the balance
While the British government's decision
to scrap Huawei's role
in the country's 5G infrastructure has dominated Sino-British relations in the past week, it is the news of the upcoming deployment of the Royal Navy's aircraft carrier HMS Queen Elizabeth to East Asia that perhaps matters most in terms of Britain's future in the region.
Britain has repeatedly emphasised the importance of the Asia-Pacific to its plans for trade
following Brexit
. It is no coincidence that the region is home to three of the four of the countries that Britain is currently negotiating free- trade agreements with: Japan,
Australia and New Zealand.
The fourth country is the United States. Britain has also announced its intention to join the Comprehensive and Progressive Agreement for Trans-Pacific Partnership (
CPTPP
).
Britain's ambitions are not just commercial. Its military presence in the Indo-Pacific has been minimal at best since 1971, when, the Hong Kong and Brunei garrisons aside, it withdrew most of its forces from East of Suez. Since the 1997 handover of Hong Kong, there have been scant British forces in the region.
But in the last few years this has started to change. A British Defence Staff for Asia-Pacific has been established in Singapore; the Five Power defence pact between Britain, Australia, New Zealand, Malaysia and Singapore has been refreshed; and the Royal Navy has sent a number of ships to conduct
freedom of navigation
patrols through the region, including the South China Sea.
None of this has gone unnoticed by Beijing.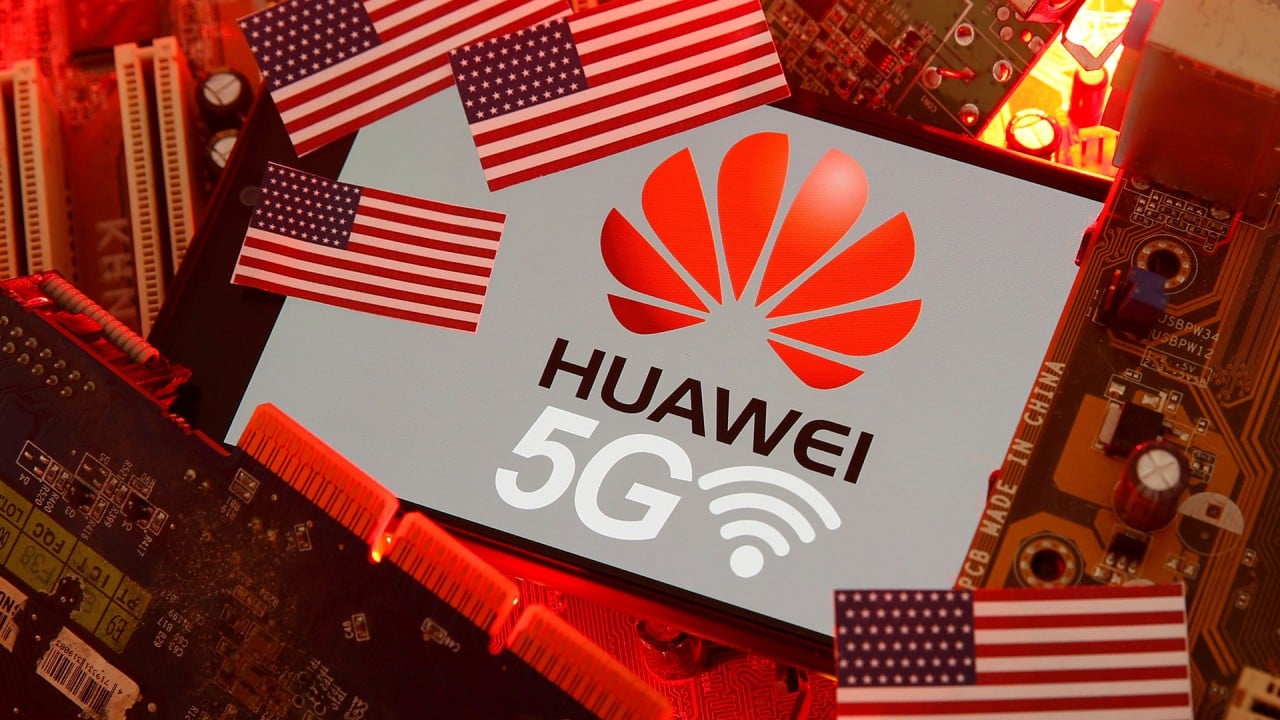 05:22
Huawei founder on cybersecurity and maintaining key component supply chains under US sanctions
Huawei founder on cybersecurity and maintaining key component supply chains under US sanctions
The
"golden age"
of Sino-British relations that former British prime minister David Cameron tried to create has now entered the deep freeze, thanks to a number of high profile clashes in recent months.
Hong Kong
has been a particular point of friction, but there have been others: for example, the British government's project to diversify away from the Chinese supply chain in the light of the Covid-19 pandemic.
The news about the aircraft carrier's deployment has brought denouncements too – the
Global Times
accused London of "biting off more than it can chew" – but the most
furious
reaction has been to the decision on Huawei. "Any decisions and actions must come at a cost", said Chinese Foreign Ministry spokeswoman Hua Chunying.
What these costs will be has not been stated, but China is not averse to commercial retribution. In May, China imposed
80.5 per cent tariffs
on US$1 billion worth of Australia's barley imports after its Prime Minister Scott Morrison called for an
international inquiry
into the Covid-19 outbreak.
Commercial relations between Britain and China may suffer in the short term, but given that China exports more to Britain than it imports, trade is likely to continue despite any political sparring. As Alexander Downer, the former Australian high commissioner to Britain, recently noted about China's relationship with his own country, China doesn't trade out of generosity, but of need.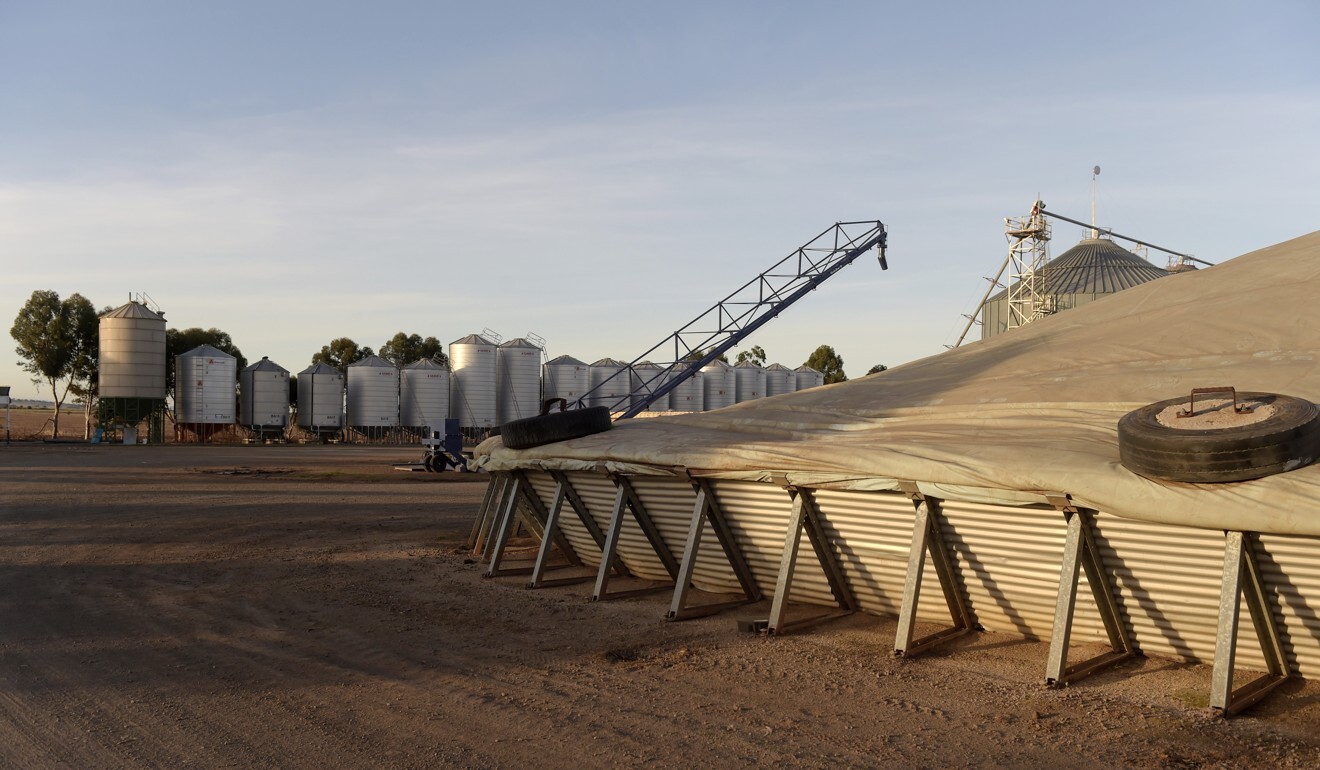 Not that Britain will take the benefits of Chinese trade for granted. The pandemic has strained the nation's public finances, so losing a significant proportion of Britain's US$30 billion export trade to China each year will not be welcome.
On the other hand, by making it clear that it favours deeper commercial and military alliances with the US, Japan and Australia, Britain is removing the threat with an even bigger downside than annoying Chinese President Xi Jinping.
Washington has stated that it expects London
to take its side
on matters like Huawei; Canberra
already has
. If Britain hadn't, then there would have been repercussions, and far more serious ones than the fallout from a spat with China. Not only is the US the UK's leading trade partner by a wide margin, but the two countries are heavily intertwined militarily too. Much of that could have been at risk.
It is not just a matter of downside protection: there is an upside for Britain in working more closely with its traditional allies in the region. Trade with the Indo-Pacific (excluding China) has been underweight, and in most cases, declining for some time now: in 2000, Britain accounted for 5.97 per cent of India's imports; in 2018, this had slumped to 1.38 per cent.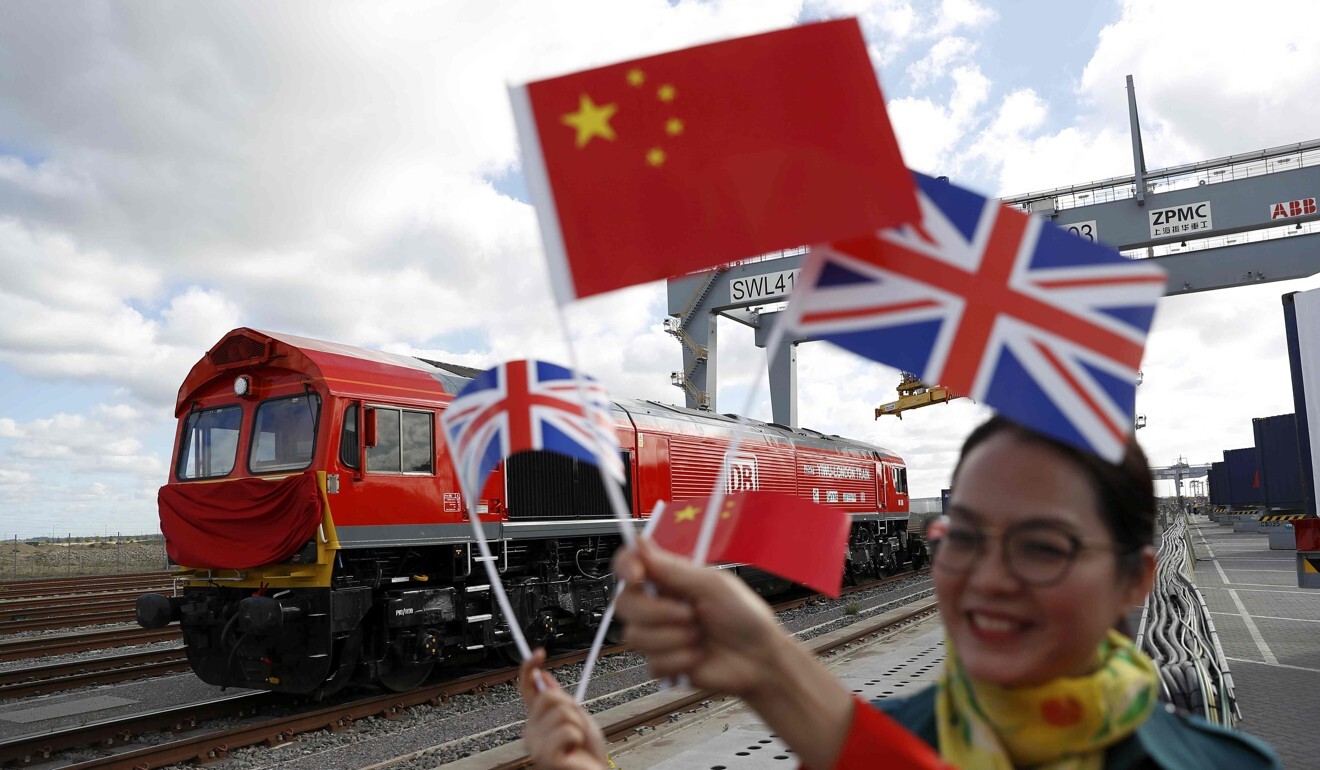 Australia has been a shrinking market too, but its decision in 2018 to buy
British naval ships
in a deal worth £20 billion (US$25 billion) showed the commercial benefits of Britain's Eastern focus: this was the first export win for British-designed frigates since the 1970s.
Then, of course, there are the enormous American and Japanese markets to consider. The free-trade deals, once agreed, should significantly boost British trade in goods and services, generating additional returns of up to US$38 billion, according to Britain's Department for International Trade.
With all that has happened in the last few weeks, it looks like the British government, with Hong Kong and the fallout from Covid-19 fresh in the mind, has decided that the time has come to support its friends in the region at the expense of deeper ties with a cantankerous China.
Perhaps coincidentally, perhaps not, the announcement of the aircraft carrier's deployment provides a relevant metaphor. Royal Navy aircraft carriers have a long tradition of sailing with a multinational escort. There are already strong indications that the Queen Elizabeth will be supported by ships and planes from America, Australia and Japan: a highly symbolic move that reflects the main thrust of Britain's regional trade ambitions too.
Sam Olsen is the co-founder of the strategic consultancy MetisAsia and a commentator on Chinese-Western relations