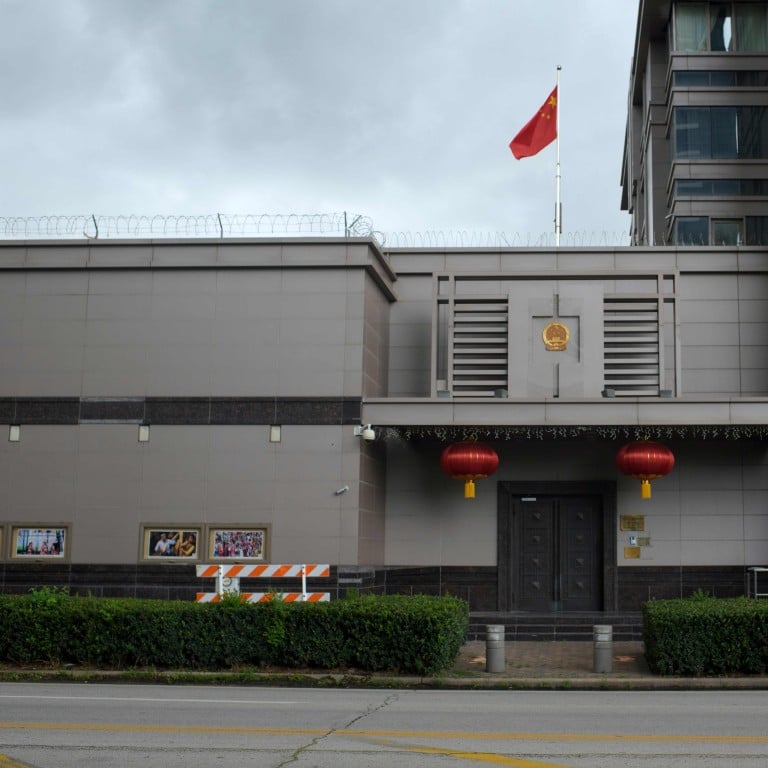 The Chinese flag flies outside the Chinese consulate in Houston after the US State Department ordered China to close the consulate. Photo: AFP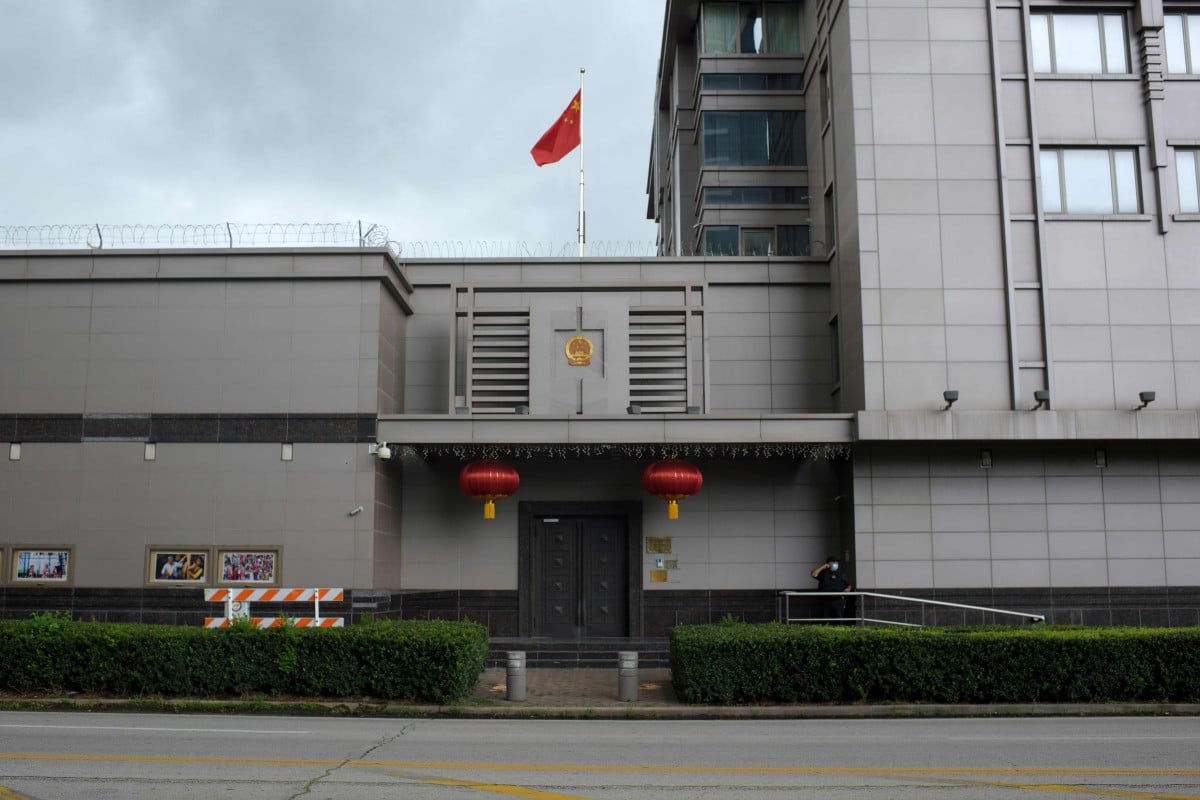 The Chinese flag flies outside the Chinese consulate in Houston after the US State Department ordered China to close the consulate. Photo: AFP
The next stage of ever-souring relations between China and the United States was bound to be diplomatic. Beijing has threatened retaliation for Washington's
The reason for the decision – that it was central to Chinese espionage operations – is unconvincing given no solid evidence was presented. But while the move appears more about symbolism than substance, there is also no doubt that American President Donald Trump sees a battering ram approach towards China as being his best chance to win re-election in November.
There are obvious echoes of the Cold War between the US and Russia's communist predecessor, the Soviet Union, in Trump's move; the expelling of diplomats and closure of missions marked the depths of the freeze in ties.
His administration has perceived economic, political and strategic advantage in confronting China, tensions having been rising over trade, technology, Taiwan, and more recently, with the election looming, the coronavirus pandemic and Hong Kong's national security law.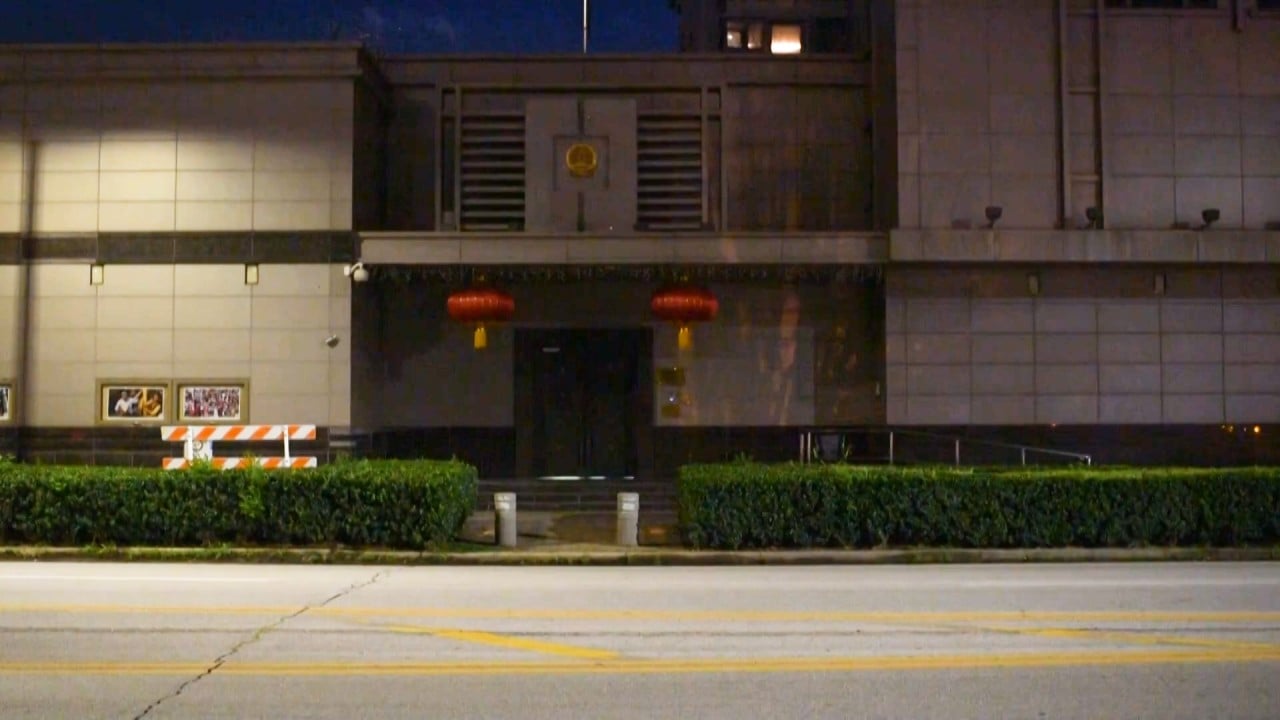 02:23
China calls US order to close Houston consulate 'political provocation'
Trump's poor handling of the outbreak and its economic fallout has prompted him to blame Beijing and every opportunity is being made to deride and mete out punishment.
Using the consulate, with its historic significance to ties, as a scapegoat in yet another blame game, is further provocation that escalates the risk of a conflict, military or otherwise.
US Secretary of State Mike Pompeo said the decision was made because China was "stealing" intellectual property. Another official alleged the consulate was "at the epicentre" of subversive activities, including sending students to universities to spy.
In a separate incident, the US Department of Justice earlier charged two Chinese men with trying to steal vaccine data from laboratories on behalf of China's security service, a claim rejected by the foreign ministry. Demonisation of China's people and its students in particular will be counterproductive.
The closure order followed US defence secretary Mark Esper's remark that he would like to visit Beijing this year, a trip that it is hoped will ease the risk of confrontation between the nations' militaries in the waters of the South China Sea. Pompeo is also trying to create a coalition among allies in Europe and elsewhere to internationally isolate Beijing.
China and the US have many shared interests and the world counts on them to work together to solve global problems; it would be disastrous if the Trump administration pushes ahead with decoupling and they are locked in another Cold War.
They should be de-escalating tensions through diplomatic means, not trying to destroy those links.