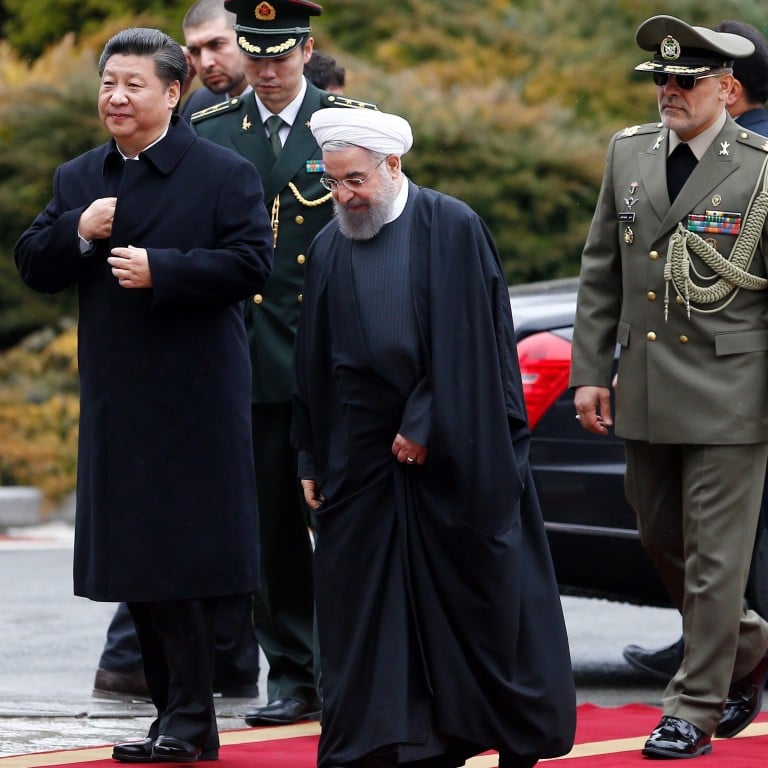 How the China-Iran economic and security deal endangers India's strategic interests in the Middle East
The deal, which throws Iran a vital lifeline and gives China access to Iran's hydrocarbon reserves, imperils India's strategic stake in the Chabahar port project
The announcement of a spectacular economic and security partnership
deal
between China and Iran – the foundation of which was laid during Chinese President Xi Jinping's
visit to Iran
in 2016 – has set off alarm bells around the world, including in New Delhi and Washington.
An 18-page draft agreement spells out an outlay of Chinese investments worth US$400 billion into the Iranian economy over 25 years. Of this, US$280 billion will be funnelled into the oil and gas sector and the remaining US$120 billion into other core sectors including banking, telecommunications, ports and railways. In return, China will get a steady supply of Iranian oil at a heavily discounted rate for 25 years.
The deal serves both countries well. Iran's sanctions-stifled economy, reeling under the US'
"maximum pressure" policy
over its nuclear programme, is in desperate need of resuscitation. And the deal throws it a vital lifeline.
For China, facing international opprobrium over its aggressive political and military manoeuvres –
pushing further
into the South China Sea to the alarm of littoral states,
tightening control
over Hong Kong, and
taking on India
in Ladakh in the high Himalayas – the deal with Iran is an opportunity to establish a firm foothold in the Middle East.
Iran's vast military and hydrocarbon reserves will be a valuable asset to Beijing, in that they can help fuel its expansionist global projects. Both countries are also on the same page in their zeal to shake up a US-centric international order. Viewed in this light, the deal cocks a snook at Western – specifically American – economic and geopolitical might.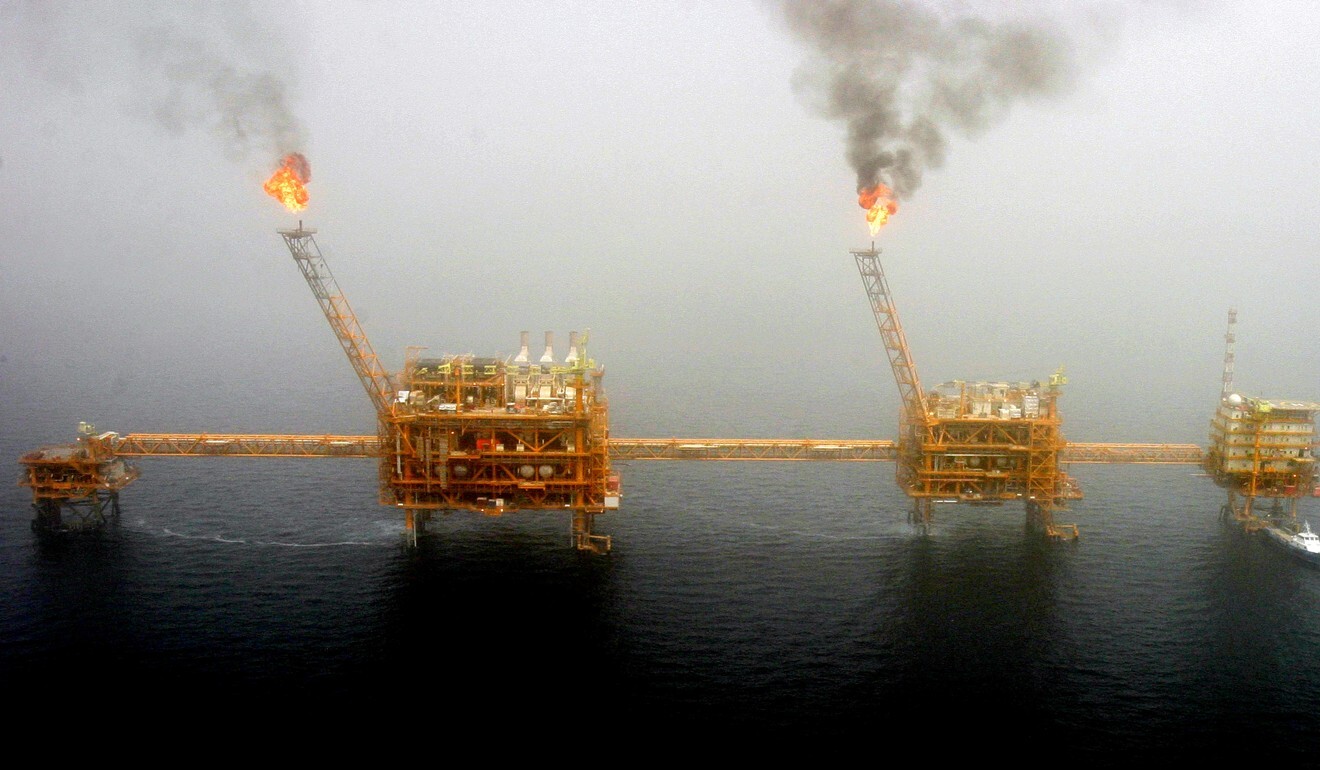 For India though, the deal raises some critical concerns. Especially disquieting is the pact's overarching military dimension, which calls for joint training and exercises, joint research and weapons development and intelligence sharing "to fight the lopsided battle with terrorism, drug and human trafficking and cross-border crimes". In an already fraught region, hosting nuclear-armed neighbours (China and Pakistan), this development will be a challenge for Indian Prime Minister Narendra Modi's government.
The Iran-China partnership also imperils India's strategic stake in the
Chabahar port project
in the Sistan-Balochistan province on Iran's southern coast which Delhi has been developing with Iran and Afghanistan under a trilateral agreement since 2019.
Hailed as "a strategic game-changer", Chabahar's location as a gateway to the Indian Ocean makes it an ideal and lucrative regional shipping hub. It also offers India a geopolitical vantage point from which to keep an eye on Pakistan's
Gwadar port
. Located barely 90km away, Gwadar is being developed by Beijing as the pivot of its investment in rival Pakistan and a key juncture in its
Belt and Road Initiative
.
However, by tying up with Iran, China has gained an upper hand in influencing affairs in Chabahar too. Worse, the development comes on the back of emerging fissures in Iran-India bilateral relations. New Delhi's tardy progress on Chabahar's construction – due to US sanctions – is frustrating Iran.
Delhi has been unable to find a partner company to run its operations at the port as investors and port management companies are wary of operating in Iran, fearing US arm twisting. Uncertainty over Chabahar's future has thus jeopardised India's economic and geostrategic interests in the region.
Adding to the bilateral strain is Tehran's disappointment over India's decision to stop purchasing Iranian oil. Earlier, despite several rounds of economic sanctions placed on Iran by the US, India continued to buy oil from Tehran because it never followed unilateral sanctions. However, it reversed that decision in light of US President Donald Trump's
coercive tactics
.
Though Iran didn't express its displeasure directly to India, it has made it clear in subtler ways. For example, India's efforts to mobilise international support against Beijing for its recent transgressions in the Galwan Valley of Ladakh garnered no support from Iran.
01:51
Trump imposes hard-hitting sanctions in response to Iran's 'hostile conduct'
Trump imposes hard-hitting sanctions in response to Iran's 'hostile conduct'
The souring of the bilateral relationship is a loss to both. Civilisational ties form the bedrock of Iran and India's friendship. The two are natural partners with convergences on several geostrategic and economic matters. Since the 1990s, they have also worked to promote bilateral trade, security, connectivity and people-to-people contacts. The signing of a comprehensive defence cooperation agreement added further ballast to ties.
The Sino-Iranian tango couldn't have come at a worse time in India's political sphere. The country is grappling with the double whammy of Covid-19 cases
soaring
to the third-highest in the world and a fraught economic environment, which might result in its economy contracting anywhere from 5 per cent to 10 per cent, the biggest reversal in four decades.
Given these dynamics, Delhi will be treading a fine line in balancing relations with Washington, Beijing and Tehran while striving to augment its political influence in the Middle East. Embracing one country at the cost of the other is not an option. A multilateral foreign policy approach is India's best bet.
Even so, Delhi might want to wait for the results of the November US election to plan its next big move on Tehran. With Joe Biden as president, the Iran issue may take a back seat. However, if Trump is re-elected, an unenviable diplomatic tightrope act awaits Modi.
Neeta Lal is a Delhi-based editor and columnist