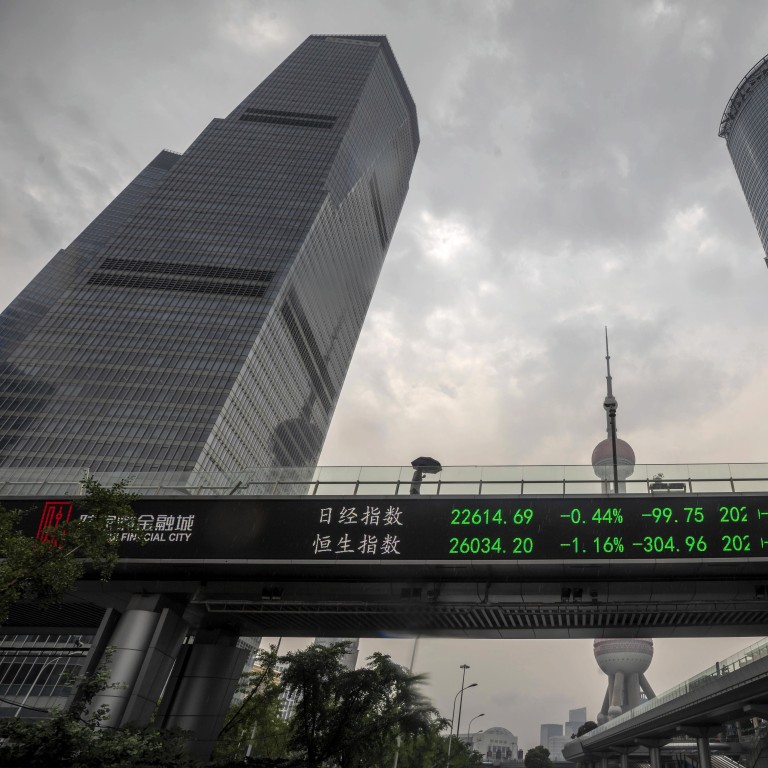 Opinion
Editorial
by SCMP Editorial
Editorial
by SCMP Editorial
Class-action lawsuits a plus for investors
The landmark decision will help the mainland's small investors have greater confidence in the financial markets as policymakers turn to them for capital to support home-grown technologies amid tensions with the US
The mainland's estimated 160 million small investors, roughly equal to half the entire population of the United States, are one of the reasons the
Shanghai Composite Index
has not slipped into bear-market territory amid the Covid-19 pandemic. What has also set them apart has been the lack of legal recourse when they are cheated. This may be about to change for the better with Beijing's decision to allow them to file class-action lawsuits over wrongful behaviour such as fraud and price manipulation.
The landmark Supreme Court decision paves the way for individual investors to seek compensation for investment losses by suing a defendant or defendants en masse, or as a class of plaintiffs. It remains to be seen how the reform works in practice – for example how the authorities screen such lawsuits. Hailing the "great significance" of class actions in protecting investors' rights, the China Securities Regulatory Commission said it would target cases that were big and had a pernicious social impact.
The decision comes as China shifts the emphasis in the pursuit of sustained economic growth to a domestic market of 1.4 billion consumers. It reflects the importance to this strategy of confidence in the financial markets, as policymakers turn to them for capital to support home-grown technologies amid tensions with the US. The move also follows recent investment scandals involving fake gold at Kingold Jewellery, and fabricated sales at Luckin Coffee.
In Hong Kong regulators can take action to recover wrongful gains and compensate investors. The absence of a formal class-action regime was an issue when stock exchange rules were changed in 2018 to permit companies with weighted voting-rights structures to list on the main board. It was argued that without it, the interests of the minority shareholders may not be adequately protected. The government is still considering a Law Reform Commission proposal eight years ago that class actions be introduced incrementally, beginning with consumer cases. Secretary for Justice Teresa Cheng Yeuk-wah last year told lawmakers that class action cases in other financial markets were often brought over disclosure issues. She said the exchange had put in place additional disclosure requirements for companies with weighted-voting-rights structures.
This article appeared in the South China Morning Post print edition as: Class-action lawsuits a plus for investors