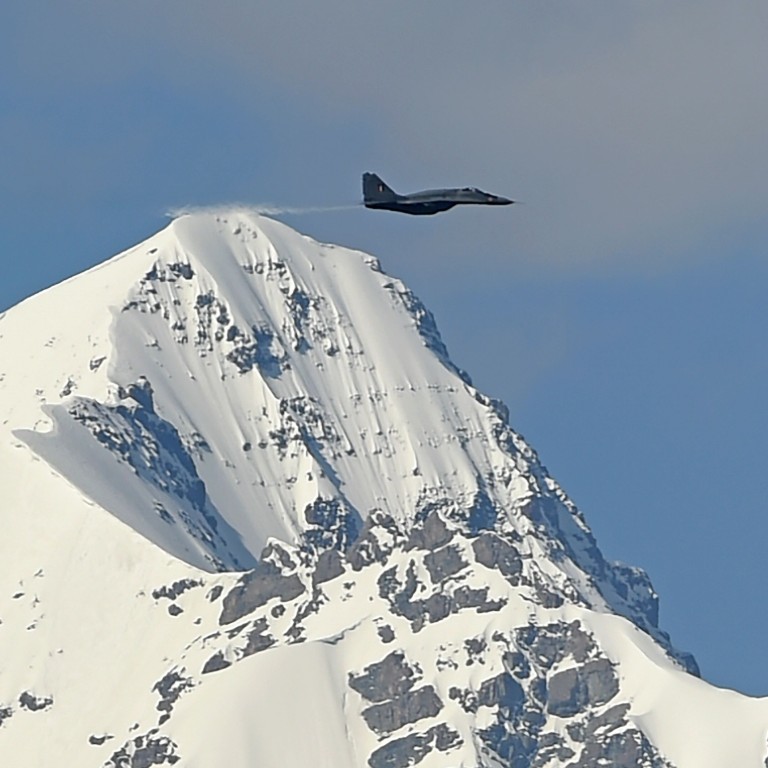 Opinion
Opinion
by Rupakjyoti Borah
Opinion
by Rupakjyoti Borah
India's China fears give new impetus to US defence ties, arms sales
Closer ties are a win-win as the US needs more jobs in an election year while India needs a new weapons source amid Russian neutrality in Sino-Indian clashes
Heightened defence cooperation is a bright spot in a US-India relationship that has hit rocky ground elsewhere amid differences over trade and tariffs
As tensions continue on
the Sino-Indian border
, New Delhi has started acquiring six more US-made P-8I maritime reconnaissance aircraft. One of the fastest growing aspects of the Indo-US bilateral relationship is the defence ties between the two.
New Delhi is exploring more sources for its weapons imports, which itself is a big change from when the country singularly depended on supplies from the former
Soviet Union and Russia
, its successor state.
It has bought a wide array of US-made weapon platforms, including the P-8I, C-130J and C-17 transport aircraft, CH-47 heavy lift helicopters and Apache AH-64E attack helicopters. Many of these advanced weapon systems have already been inducted into the Indian defence services.
At the same time, New Delhi and Washington have signed agreements such as the Logistics Exchange Memorandum of Agreement and the Communications Compatibility and Security Agreement. The logistics agreement allows Indian and US troops to use designated military facilities for refuelling and replenishment. The communications compatibility agreement is an India-specific version of the Communication and Information on Security Memorandum of Agreement, one of the foundational agreements the United States signs with allies and close partners.
In addition, India and the US signed a landmark 2008 civilian nuclear deal, which is significant since India is not a signatory to the Comprehensive Nuclear Test Ban Treaty or the Nuclear Non-Proliferation Treaty.
India's growing arms imports from the US have improved their bilateral ties. New Delhi now conducts more annual military exercises with Washington than with any other nation. In July, eight Indian and American warships – including the nuclear-powered carrier USS Nimitz – conducted a passage exercise in the Indian Ocean.
The imports are also increasing interoperability between the Indian and US defence forces, as well as with countries such as
Japan
and
Australia
which use US-made weapons platforms. The US named India a "Major Defence Partner" in 2016, enabling Washington to share technology with New Delhi at the same level as its other major allies and partners.
The US now backs India's stand on many key issues, including the
recent tensions with China
. US Secretary of State Mike Pompeo said China had taken "incredibly aggressive action" at the Galwan Valley in Ladakh. This is handy for India as it can no longer depend on supplies of defence platforms from Russia, which has remained neutral during the Sino-Indian clashes.
US firms see the Indian weapons market as a big opportunity. This has helped create jobs in the US, which is important for US President Donald Trump in an election year. It is worth noting that India is one of the biggest arms importers in the world.
According to a report by the Stockholm International Peace Research Institute, India was the world's second-largest arms importer from 2015 to 2019. Just before
Trump's visit to India
in February, New Delhi secured a US$2.12 billion deal to buy 24 Sikorsky MH-60R naval multi-role helicopters.
In addition, the US
renamed
Pacific Command as Indo-Pacific Command in May 2018 in a clear reflection of India's growing importance in US strategic calculations. The US needs a strong partner in the Indo-Pacific to balance China's growing influence in the region.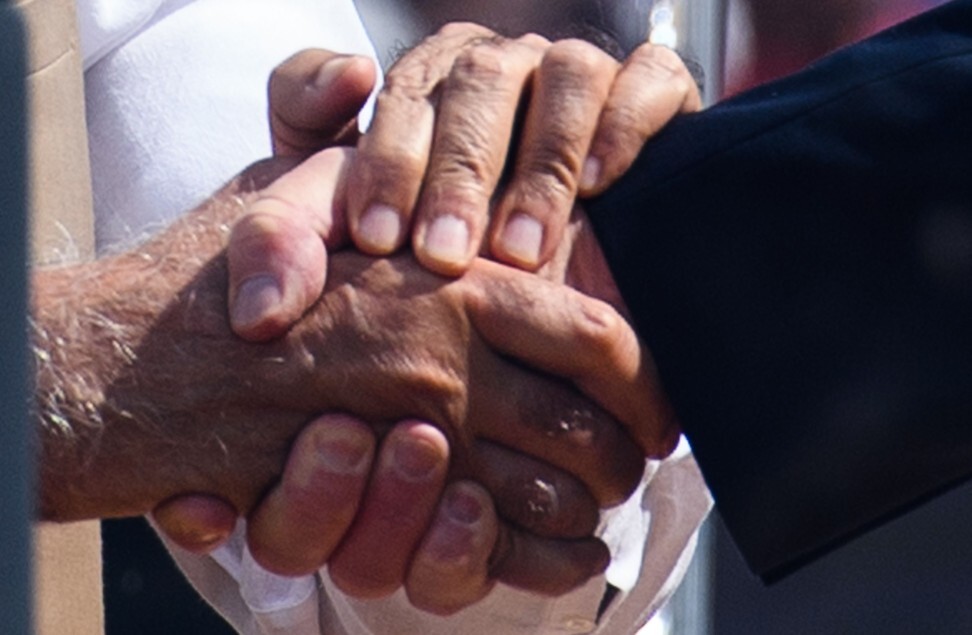 While the US has traditional allies such as Japan in the region, it is looking to partner with other like-minded democratic countries. At the same time, India has concerns about China's growing presence in its neighbourhood, especially in countries
such as Pakistan
, Sri Lanka and Nepal.
Closer ties with Washington helps India's case. The US and India also have converging interests in countries such as Afghanistan, especially in the wake of the US deciding to pull out troops from the country.
There are still some areas of divergence, though, such as
India's ties with Russia
and its import of Russian-made weaponry like the S-400 Triumf air defence system. In addition, the transfer of technology when it comes to US-made weapon systems could be an area of concern in the future.
All told, defence is a bright spot in India's relationship with the US. It is no wonder sales of US weapons to India have risen from almost zero in 2008 to tens of billions of dollars each year. The economic front, on the other hand, has not been so bright.
The US is India's biggest trading partner, with bilateral trade reaching US$142 billion in 2018. Even so, there are still disagreements on trade, such as the revocation of India's benefits under the
Generalised System of Preferences
and the imposition of tariffs on Indian steel and aluminium.
The current crisis with China has injected a sense of urgency into the Indian defence establishment in terms of procuring advanced weaponry, which will give further impetus to India-US defence ties. As they say, it takes two to tango.
Dr Rupakjyoti Borah is an associate professor with Sharda University, India. His forthcoming book is The Strategic Relations between India, the United States and Japan in the Indo-Pacific: When Three is Not a Crowd. The views expressed here are personal