With Shinzo Abe's resignation, India loses its best friend and ally in Japan
Under Abe, the biggest champion of relations between the two nations, Japan has become a vital investor in India and a major strategic ally. It will be no easy task for New Delhi to nurture a similar friendship with Abe's successor
The sudden
resignation
of Japan's longest-serving prime minister, Shinzo Abe, has come as a shock not only to residents of Japan, but to observers across the world. It is also a bolt from the blue for India, which has always held a special place in Abe's heart.
He was due to hold a virtual summit with his Indian counterpart, Narendra Modi, in early September. It would have been an opportunity for the two leaders to take stock of the state of relations in the wake of the
Sino-Indian border clash,
which led to the deaths of soldiers on both sides, while Japan has been on the receiving end of Chinese fishing boat incursions around the Japanese-held
Senkaku Islands
(known as the Diaoyu Islands in China).
While last year's annual bilateral summit had to be
cancelled
in the wake of protests against the Citizenship Amendment Bill in the host city of Guwahati in northeast India, much water has flowed in the mighty Brahmaputra River since.
Under Abe, Japan has become a major player in the Indian economy. As India's third-largest investor, Tokyo has invested more than US$32 billion since 2000. India is a key market for many Japanese companies.
The Japanese economy slumped 7.8 per cent in April-June from the previous quarter. In response to supply-chain disruptions from the coronavirus pandemic, Japan launched a massive stimulus package that included 220 billion yen (US$2 billion) for companies shifting production in China back to Japan and 23.5 billion yen for those relocating China production elsewhere. India is likely to benefit; Japan is reportedly planning a new industrial hub in the northeastern state of Assam.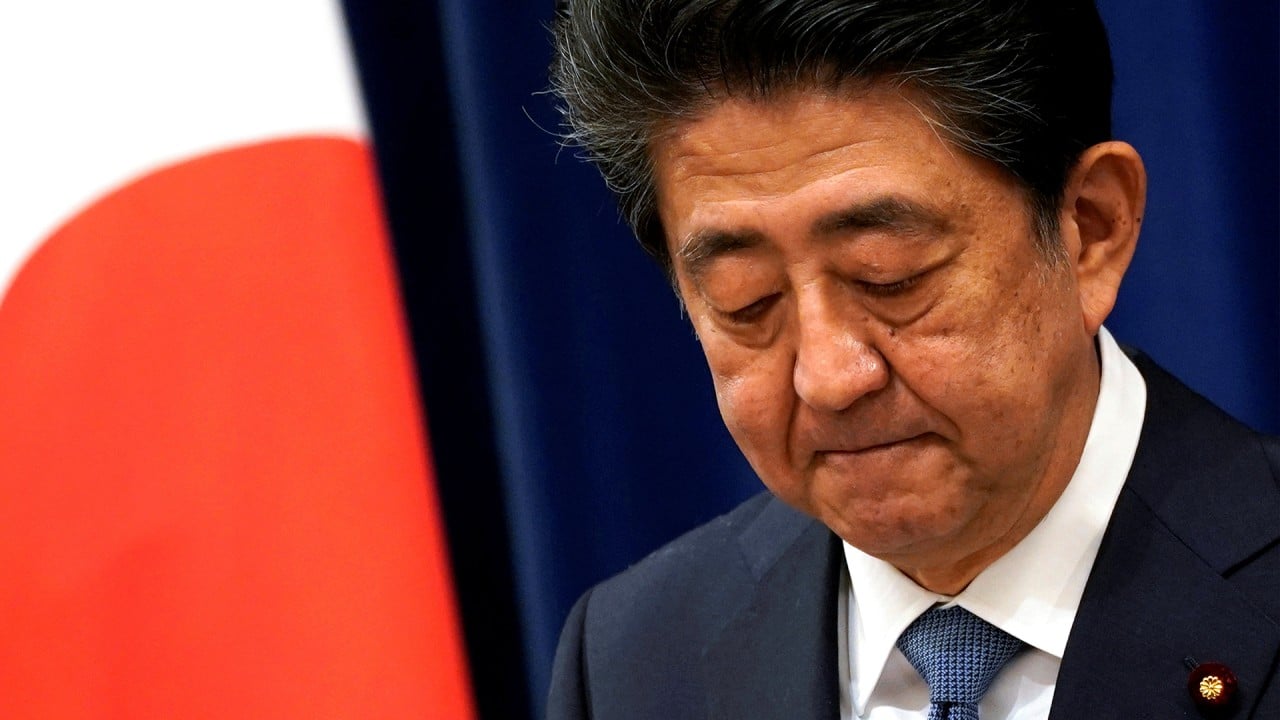 02:19
Japan's Prime Minister Shinzo Abe resigns for health reasons
Japan's Prime Minister Shinzo Abe resigns for health reasons
Under Abe, the two countries have also moved strategically closer. One highlight of the virtual summit was to be the possible signing of the long-delayed
India-Japan Acquisition and Cross-Servicing Agreement
– a key military logistics pact. This would allow the two countries to share logistics facilities in the Indo-Pacific and is modelled on the
India-US agreement
.
Japan had also been investing in infrastructure development in northeast India – a region off-limits to other countries given its strategic location. This shows the high level of trust in Japan-India relations under Abe.
However, stumbling blocks remain. On the economic front, bilateral trade stood at a meagre US$17.63 billion for the year ended June 30, 2019. In comparison, Sino-Indian trade was US$95.54 billion in 2018.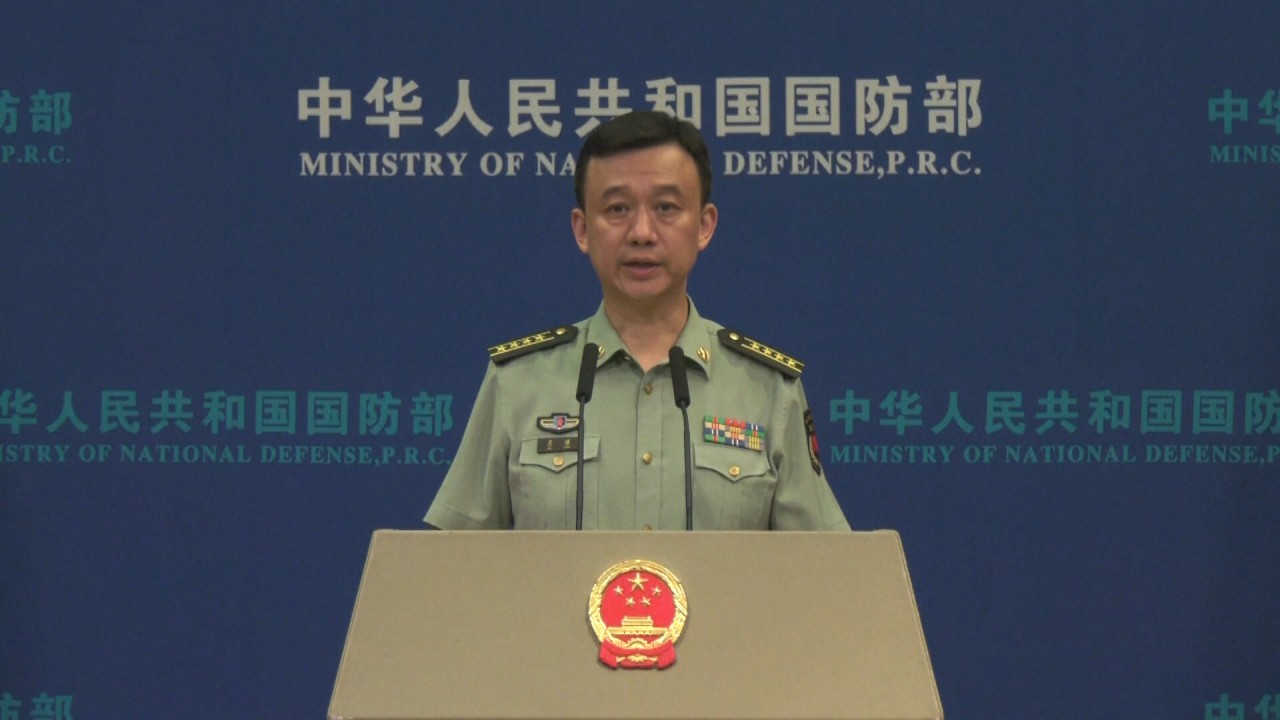 00:42
China urges Japan to say no to hosting American intermediate-range missiles
China urges Japan to say no to hosting American intermediate-range missiles
Like Abe, Modi has built a good working relationship with US President Donald Trump. Since 2018, Japan, India and the United States have held formal trilateral discussions on the sidelines of the G20 summits.
The Abe era also saw India and Japan team up in third countries such as Sri Lanka, where both nations are developing the
East Container Terminal
at Colombo Port in partnership with the port authority. India and Japan have also agreed to construct India's first
high-speed rail corridor
between Ahmedabad and Mumbai, modelled on Japan's famed Shinkansen system.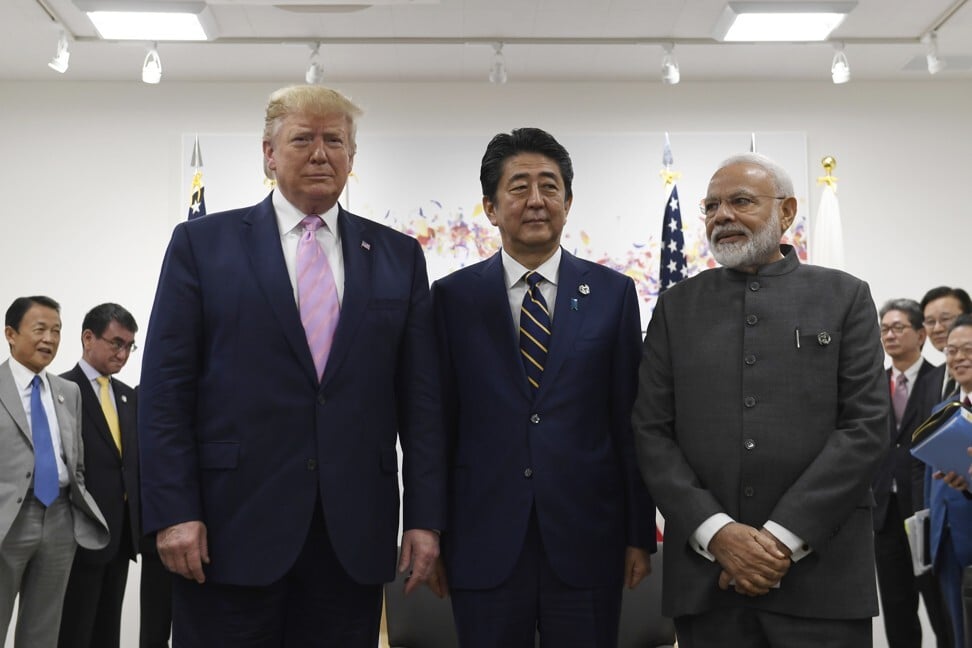 Abe has been the biggest champion of Japan-India relations, in part due to his close family ties with India. It was under his maternal grandfather, former prime minister
Nobusuke Kishi
, that India became the first country to receive Official Development Assistance loans from Japan in 1958.
In a prescient speech before the Indian parliament in August 2007, Abe said: "The Pacific and the Indian Oceans are now bringing about a dynamic coupling as seas of freedom and of prosperity." As the Indo-Pacific concept gains traction, credit must be given to Abe.
While it will be tough for Abe's successor to fill his shoes, it will be even harder for New Delhi to find another friend in Japan like Abe.
Dr Rupakjyoti Borah is an associate professor at India's Sharda University. His forthcoming book is The Strategic Relations between India, the United States and Japan in the Indo-Pacific: When Three is Not a Crowd. The views expressed here are personal
This article appeared in the South China Morning Post print edition as: India loses friend with Abe's resignation