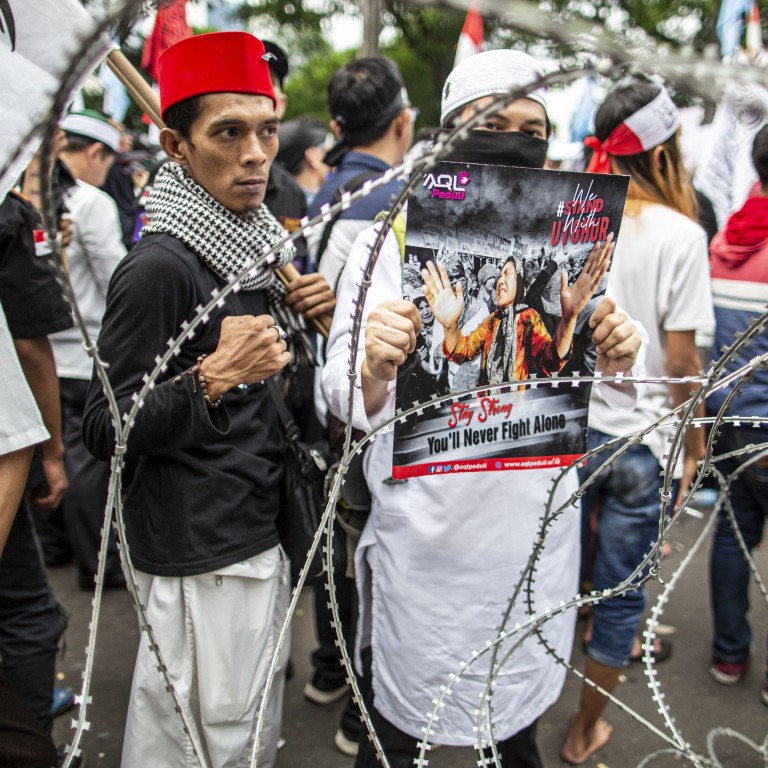 Opinion
Opinion
by Raffaello Pantucci
Opinion
by Raffaello Pantucci
Why China is becoming the bogeyman in its border lands
Chinese people, embassies and projects are increasingly the target of separatist and terrorist violence as protests against Uygur treatment grow
As a big player, China's mere presence and support for the authorities in the region makes it a target for local anger
When you become a big power, you become a big target. This is a lesson Beijing is increasingly learning. While much of China's concern is with tension and anger from the West, there is an undercurrent sweeping through China's immediate periphery which illustrates how this can become a sharper local problem.
China's southern and western borders are increasingly marked by countries where angry minorities are focusing their rage on Beijing. In some extreme cases, this is resulting in terrorism. The most dramatic cases are in Pakistan and Indonesia.
Earlier this year, Sindhi and Balochi separatists announced an alliance to fight against China and Pakistan. While Sindhi groups have been fairly limited in targeting China, Balochi groups have undertaken high-profile attacks – with little success, admittedly – on the
Chinese consulate in Karachi
,
Karachi Stock Exchange
and a
hotel
at the Chinese investment project in Gwadar.
The groups, which also claim to target the
China-Pakistan Economic Corridor
, are angry at Beijing for supporting the federal government in Islamabad, therefore supporting their oppression.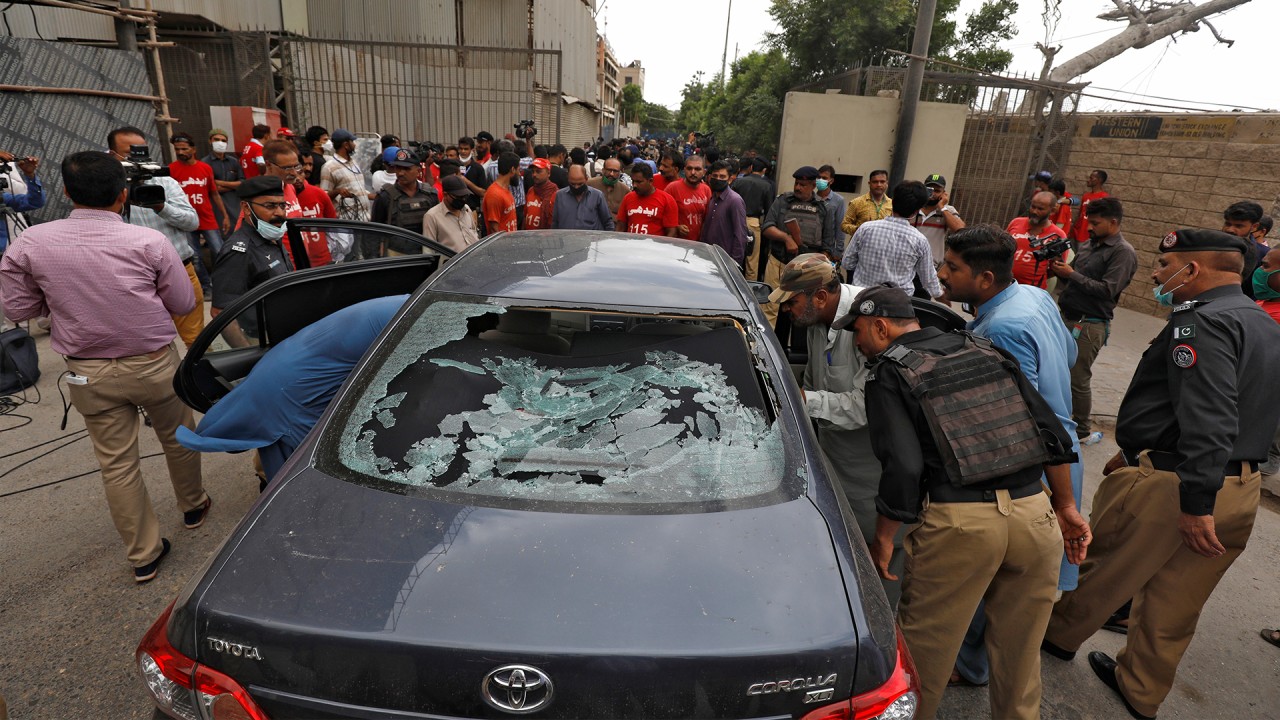 01:28
Several killed in attack on Pakistan Stock Exchange
Several killed in attack on Pakistan Stock Exchange
In Indonesia, the case is more multilayered. Crack security forces recently arrested groups associated with the al-Qaeda-linked Jemaah Islamiah network for planning attacks on Chinese targets. The groups were
reportedly
fearful of Communist infiltration and saw Chinese shop owners in Banten as targets for retaliation.
This followed the
stabbing
of former security minister Wiranto last year and the arrest of a man linked to Islamic State who reportedly also discussed the targeting of Chinese in Banten.
Meanwhile, Indonesia's
Mujahidin Indonesia Timur
, an Isis-linked terrorist group, has connections with Uygur networks that have fled China and has reportedly provided training for them in Southeast Asia.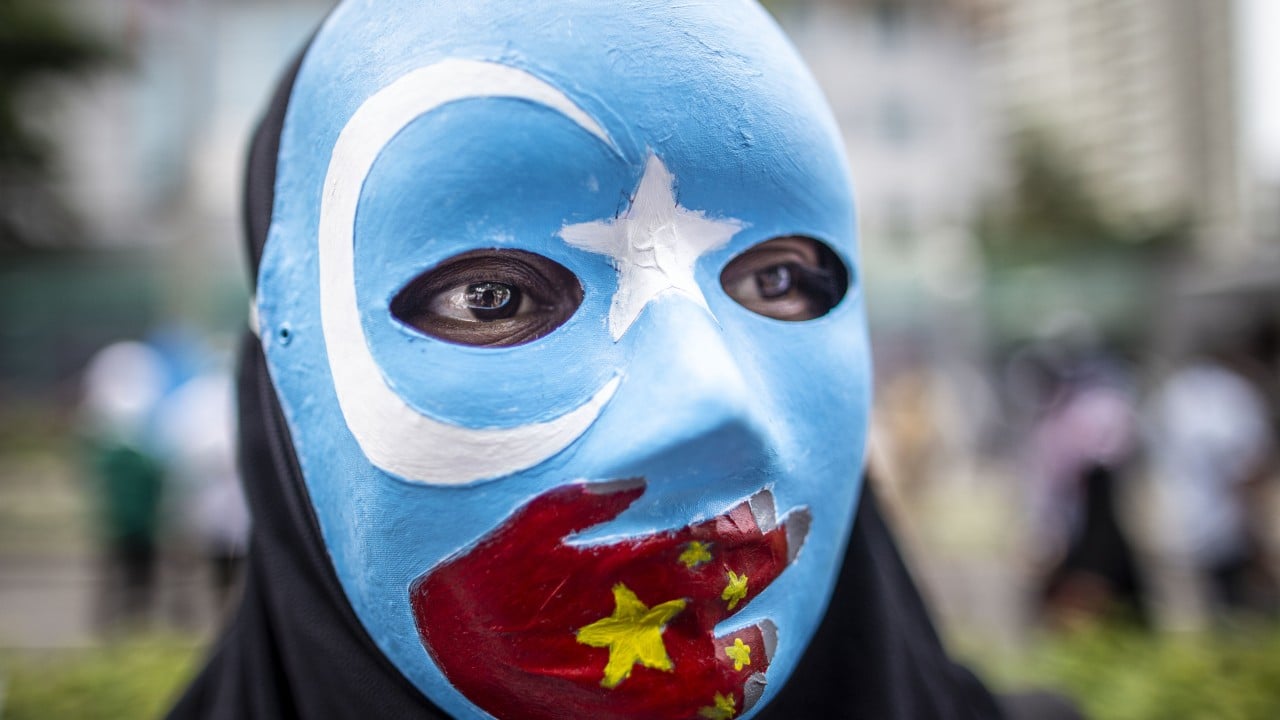 01:45
Indonesian and Malaysian Muslims protest in support of Uygurs in China
Indonesian and Malaysian Muslims protest in support of Uygurs in China
There is little evidence of the group ever launching attacks against China, although they were linked to plots in Indonesia and an ambitious plan to launch a
rocket attack
from Batam on the Marina Bay Sands hotel and casino complex in Singapore.
A backdrop of
anti-Chinese anger
has existed in Indonesia for a long time. The country's ethnic Chinese community has repeatedly been the target of violence. In many ways, local jihadists are merely building off this history.
But China is now a very different power on the world stage, and these Indonesian groups' propaganda is often coloured by anger against China's treatment of its minority communities in
Xinjiang
.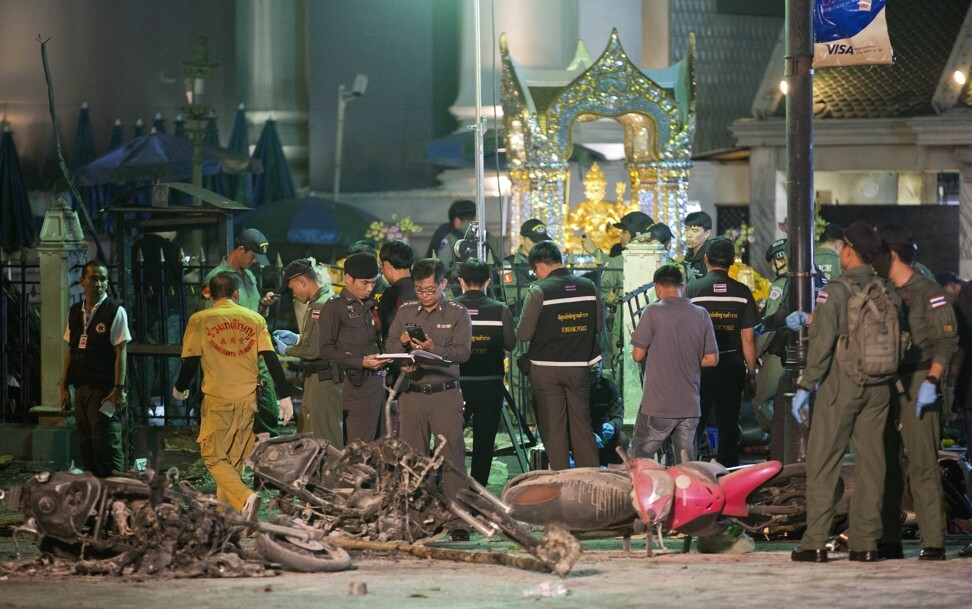 Across the region, China has faced attacks linked to militant networks. The unresolved case of the
Erawan shrine bombing
in Bangkok was blamed on Turkish-Uygur networks, for example. And the Chinese embassy bombing in Bishkek, Kyrgyzstan, was undertaken by Uygur networks with links to Syria.
China stands accused of manipulating separatist groups for its goals, and this exacerbates anger from the local authorities and minorities. In Myanmar, China (or the local Yunnan authority) has a
long history
of discretely supporting ethnic armies.
This is a source of frustration for the powerful Myanmese military, which recently went on a public campaign complaining about
Beijing's support
for some of the many ethnic armies fighting the state. In India, similar accusations have been levelled at Beijing's support for Assamese separatists.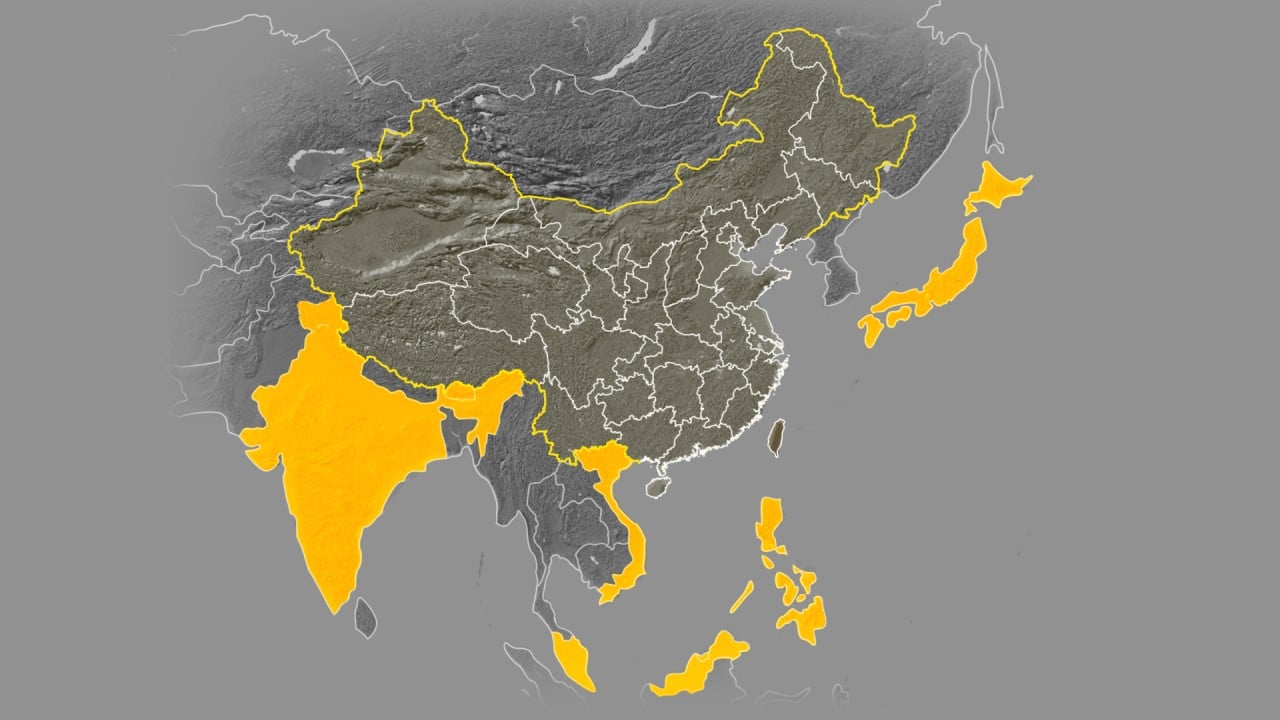 06:24
Explained: the history of China's territorial disputes
Explained: the history of China's territorial disputes
Here, the support is much harder to pin down, and the groups have very little track record in terms of effectiveness. And of course, Delhi is continually angry at
Beijing's support for Pakistan
and the many anti-India groups that operate from its territory.
But anger against China is not simply at state level. Smaller protests are emerging among a growing mix of non-state groups in both Bangladesh and India. Over the weekend, a group gathered in Dhaka to protest against the plight of Uygurs.
In India, one of the political branches of the Naxalite movement, the Communist Party of India (Marxist-Leninist) Liberation, wrote a long treatise in its magazine which condemned China's treatment of Uygurs, placing it on a par with India's treatment of its minorities in Kashmir and elsewhere.
Anniversary of loss of special status for Indian-held Kashmir sparks protests on Pakistan side
There have also been similar tensions in Indonesia, Thailand and
Malaysia
, where there have been protests, discussions of targeting of China sotto voce, and displeasure at how China has handled repatriated Uygurs. Security officials complain that they have never received adequate answers about where repatriated Uygurs end up.
To China's north, in Central Asia, there is a similar but different story. China is a distinct source of local anger to varying degrees, but these tensions are often manipulated by local political actors. In some cases, communities are angry at China's treatment of minorities in Xinjiang – mostly when they come to communities linked to the large Kyrgyz or Kazakh diaspora that live within Xinjiang and get caught up in China's camps system.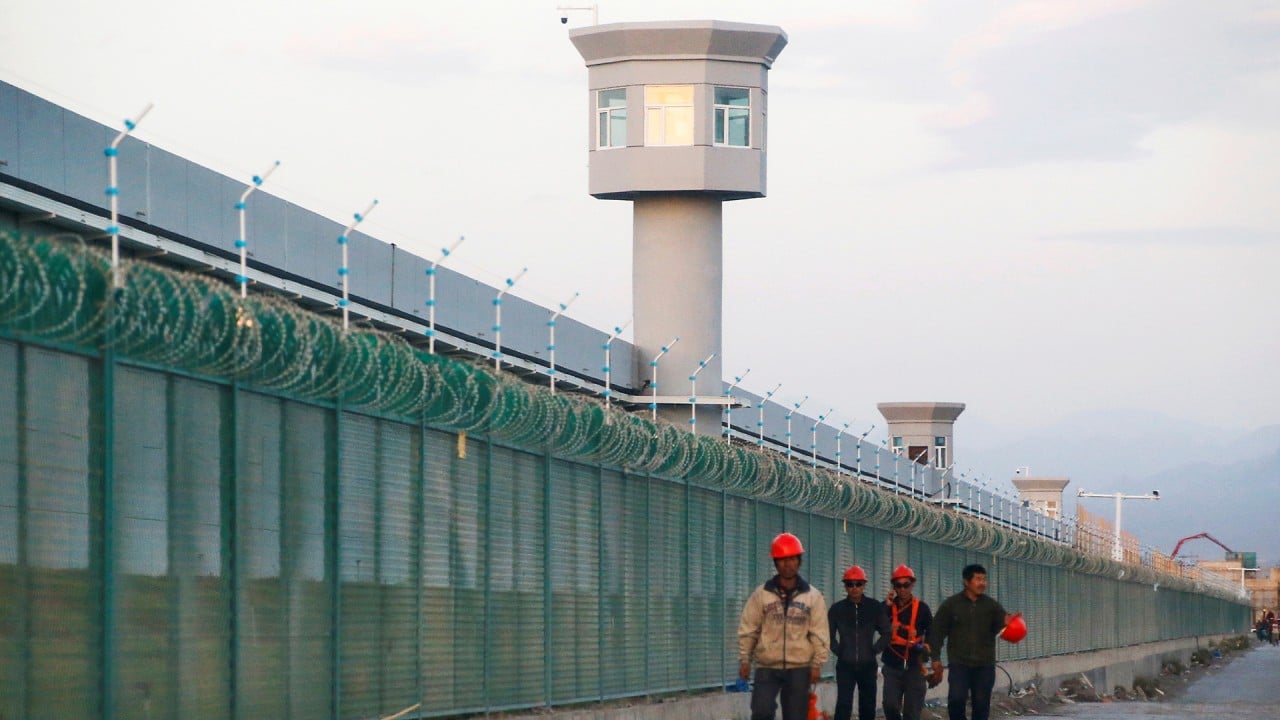 01:54
China hits back at UK claims of forced sterilisations and other human rights abuses against Uygurs
China hits back at UK claims of forced sterilisations and other human rights abuses against Uygurs
In others, locals protest against Chinese projects as a way of attacking the local government. Other foreign investors face such protests as well, but those against China have been most consistent in recent years.
This, in many ways, articulates Beijing's bigger problem. It is becoming the bogeyman across its land borders. In some cases, it is making things worse through its manipulations, but mostly, it is a by-product of Beijing becoming the big player in the yard. This attracts negative attention and means China is going to find itself increasingly dragged into local problems.
The old
logic of non-interference
, where people do not find you objectionable, will no longer hold water. By being present and supporting the local authorities, you are going to be a target for local anger which might previously have been directed solely at the capital. Your mere presence is "intervention". This is one of the costs of becoming a great power.
Raffaello Pantucci is senior associate fellow at the Royal United Services Institute (RUSI) in London