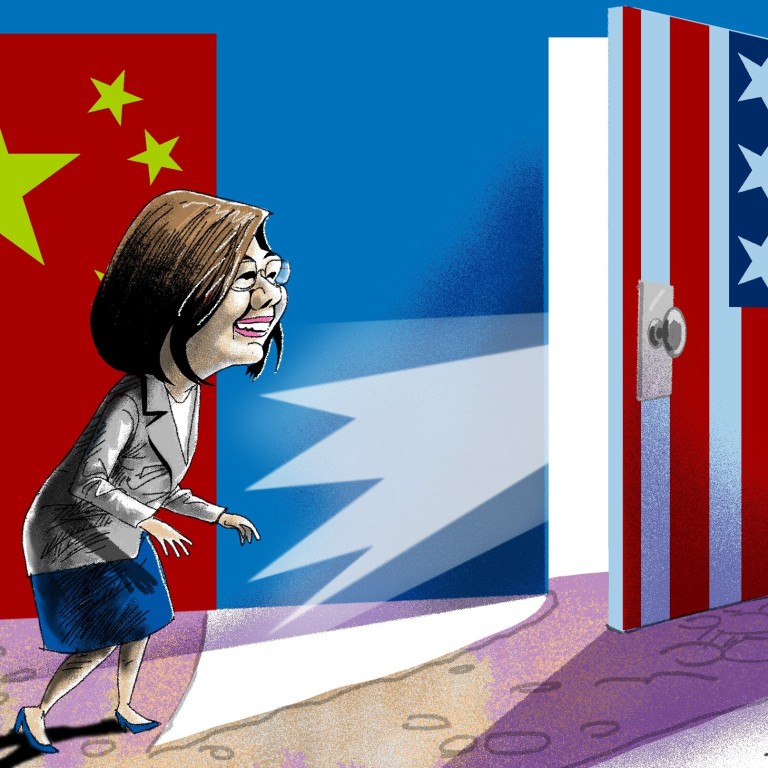 Opinion
Opinion
by Richard L. Thurston
Opinion
by Richard L. Thurston
There's no better time for Taiwan to seal a trade deal with the US and bolster its economy
The winds of geopolitics seem to be blowing in Taiwan's favour. The US-China trade war, Covid-19 and Hong Kong's national security law are helping the island's reshoring initiative. Next, it should negotiate a free-trade agreement with the US
An unprecedented sea change is blowing in Taiwan's direction. The island, having suffered decades of political ostracism, is reaching a new crossroads that has been formed by the confluence of exceptional global events.
This historical juncture could strengthen
Taiwan's economy
with a measured level of
reshoring
of investment, and with Taiwan as a springboard to investment in the United States. And if properly handled by Taiwan and the US, these developments may not irreparably damage US-China-Taiwan relations.
The above-mentioned global events include: US President Donald Trump's ultraconservative political ideology; Covid-19's impact on an existing one-dimensional supply chain; the
Hong Kong national security law
; and Taiwan's hi-tech leadership.
Properly navigated, the new crossroads can take Taiwan to greater economic independence from mainland China. Similarly, it can result in a game changer in global supply chains. Taiwan is in a unique position due to its technological and democratic strengths, especially as the
epicentre of the world's semiconductor industry
.
Consider what just happened in Taiwan's trade relations with the US.
Two weeks ago, after decades-long resistance, Taiwan, under President Tsai Ing-wen, removed major obstacles to negotiating a long-overdue free trade agreement with the US. With Tsai's announcement of her intention to
lift restrictions on US pork and beef imports
, she has taken a major stride towards eliminating Taiwan's de facto economic dependency on mainland China.
US health chief offers 'strong support' to Taiwan in landmark visit
In showing Taiwan's willingness to roll back meat product restrictions that date back to at least 2003 (and were supposedly related to mad cow disease fears), Tsai has opened the door to much stronger economic, political and even military relations with the US. The door opening resonates through the halls of the American Institute in Taiwan's relatively new office located in Neihu, Taipei.
One of the key architects of the evolving Taiwan-China strategy is US Secretary of State Mike Pompeo. Through the early August visit of his "emissary",
US Secretary of Health Alex Azar
, he reportedly delivered to Tsai an olive branch on trade if the two meat issues could be removed.
Also, previous visits by Ian Steff, assistant secretary for global markets at the US Department of Commerce, strengthened the bridge to a bilateral trade agreement. The
Taiwan Travel Act
, passed by the 115th Congress on February 28, 2018, enabled those and other visits.
Pompeo and US Secretary of Commerce Wilbur Ross are also the key architects behind the announced Taiwan Semiconductor Manufacturing Company (TSMC) wafer fabrication plant in
Arizona
. It is with their encouragement, and on the foundations laid by Steff and the American Institute in Taiwan, that TSMC made its long-in-the-planning US hi-tech investment announcement. These, and other recent initiatives, are implemented with the full support of Trump.
The US president has undergone a fascinating metamorphosis from the moderate populist he was once seen as to the hardcore conservative he is today. In foreign policy he is a nationalist, focused on protecting US interests from foreign threats, such as those he sees emanating from
China
.
National security is a pre-eminent focus. Taiwan is a direct beneficiary of his protection policy against China. But his nationalism requires a quid pro quo from Taiwan, in the form of a beneficial trade agreement as well as major investments by Taiwan companies in the US.
The Covid-19 pandemic has continued to cause major
disruptions
to global supply chains. The Trump administration has worried deeply about the vulnerability of the US due to its dependence on China. Mitigation against future disruptions is fundamental.
Thus, Pompeo and Ross have encouraged the reshoring of manufacturing to Taiwan, with Taiwan as a springboard for a variety of investments in the US. This investment strategy is a key element of their "SelectUSA" initiative, wherein Taiwan has been a major participant.
More notably, the Trump administration has not only placed significant pressure on US companies to stop relying on the Chinese supply chain, but similar efforts with its allies, such as Japan and South Korea, have also yielded major results. In the mind of the Trump administration, Taiwan needs to become an even more active participant.
Just as Taiwan's initial reshoring success seemed to be slowing because of a shortage of skilled labour, China imposed a national security law on Hong Kong. This has breathed new life into manufacturing in Taiwan, with Taiwan-based businesses offering a safe haven for skilled talent
from Hong Kong
.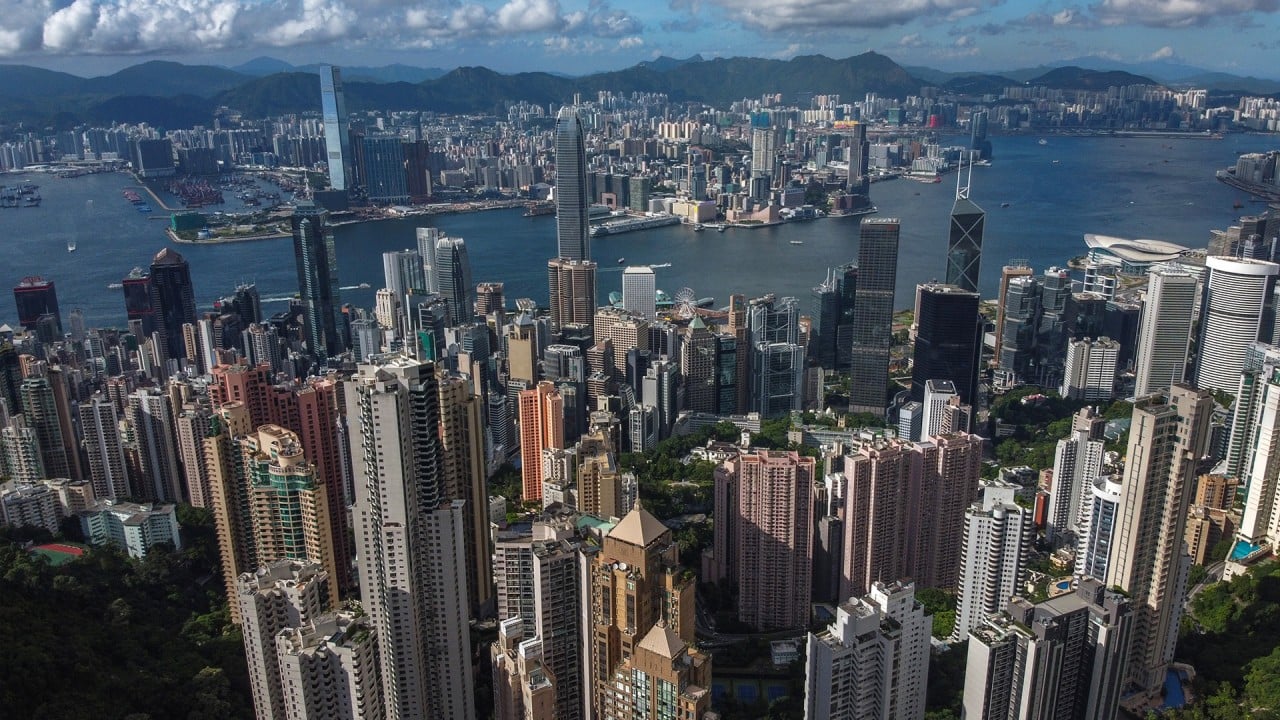 05:58
Over a third of American businesses are thinking about leaving Hong Kong, AmCham survey finds
Over a third of American businesses are thinking about leaving Hong Kong, AmCham survey finds
Moreover, as evidenced by TSMC, Foxconn, MediaTek, Acer and many other famous Taiwan technology brands, Taiwan's predominance in technology innovation is unsurpassed. With the earlier announced NT$10 billion (US$340 million) in subsidies over the next seven years to attract R&D investments, Taiwan is hoping to bring research and development back to the island. However, the US is also hoping that Taiwan will encourage more of its businesses to invest similarly in the US.
Taiwan's reshoring initiative began a couple of years ago to address
growing concerns about US tariffs
on China-sourced goods made by Taiwanese companies, as well as angst over deteriorating cross-strait relations. Recent drivers have included concerns over the hollowing out of R&D in Taiwan (because of the continued exodus to mainland China) and trade secret protection.
These issues will continue to be significant factors in the amount of money to be reinvested into Taiwan and the US. In the case of the US, Taiwan would need to focus increasingly on accessing STEM (science, technology, engineering and maths) talent pools in the US to continue its innovation leadership.
With the China market increasingly "off-limits", there is no better time than now for Taiwan to negotiate a trade agreement with the US that will provide mutually beneficial rules and regulations addressing issues pertaining to: tariffs, intellectual property, free flow of goods and services, tax dispute resolution and elimination of non-tariff barriers, to name a few. Most importantly, a bilateral trade agreement can result in greater economic integration and supply-chain diversity for both the US and Taiwan.
Richard L. Thurston, PhD, JD, is of counsel at Duane Morris LLP, former general counsel at Taiwan Semiconductor Manufacturing Company and former assistant general counsel at Texas Instruments