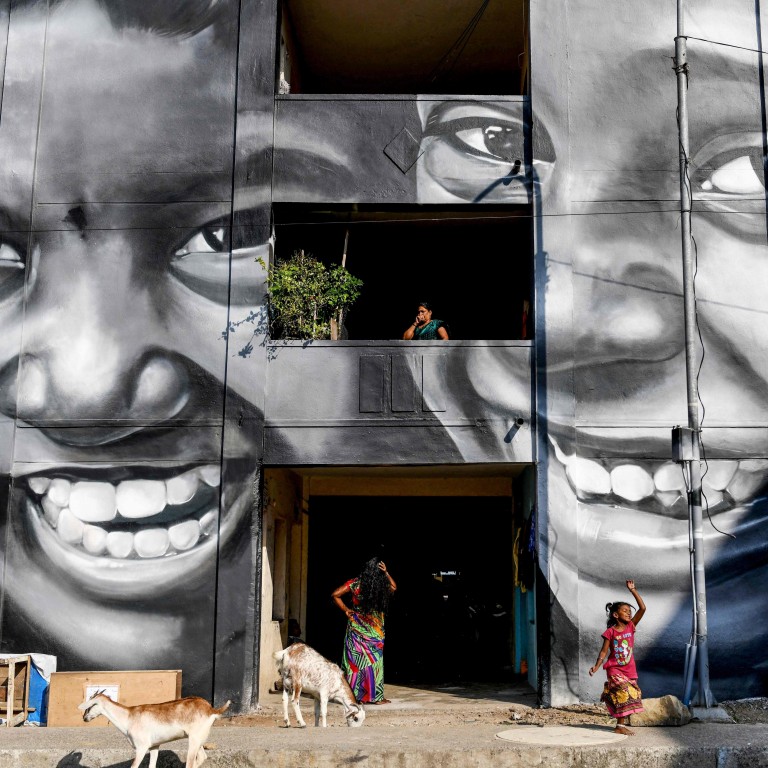 Opinion
Opinion
by Chryselle D'Silva Dias
Opinion
by Chryselle D'Silva Dias
India's lockdown digital divide: How online classes are excluding poor and unconnected schoolchildren
It is a huge source of stress, not just for the parents who cannot afford to be online and connected, but also for their children, who struggle to keep up with their lessons
Educators must show more sensitivity and compassion towards students who do not have access to the technology required, and go the extra mile to keep them in school
In India, the children of families who do not have smartphones are being left out of online classes as educational institutions across the country continue to remain shut.
In Goa, where I am based, many schools are foregoing Zoom sessions or "live" classes where the student has to be present in front of the screen for a fixed time each day. With erratic power supply and patchy network issues, we work instead with PDFs, videos, Google forms and WhatsApp.
With the initial novelty of online classes waning,
other issues
are becoming evident. The biggest one? Online schooling is a huge source of stress for parents who cannot afford to be online and connected.
As early as in April this year, government-run schools around the country were predicting difficulties with conducting online lessons for their students. Anna Fernandes, who works as a domestic worker in Goa, has spent the last two months trying to access school work. Without a smartphone, her two children, aged 14 and seven, are not included in the class WhatsApp group. They have no access to notes, assignments, online examinations or instructions from teachers.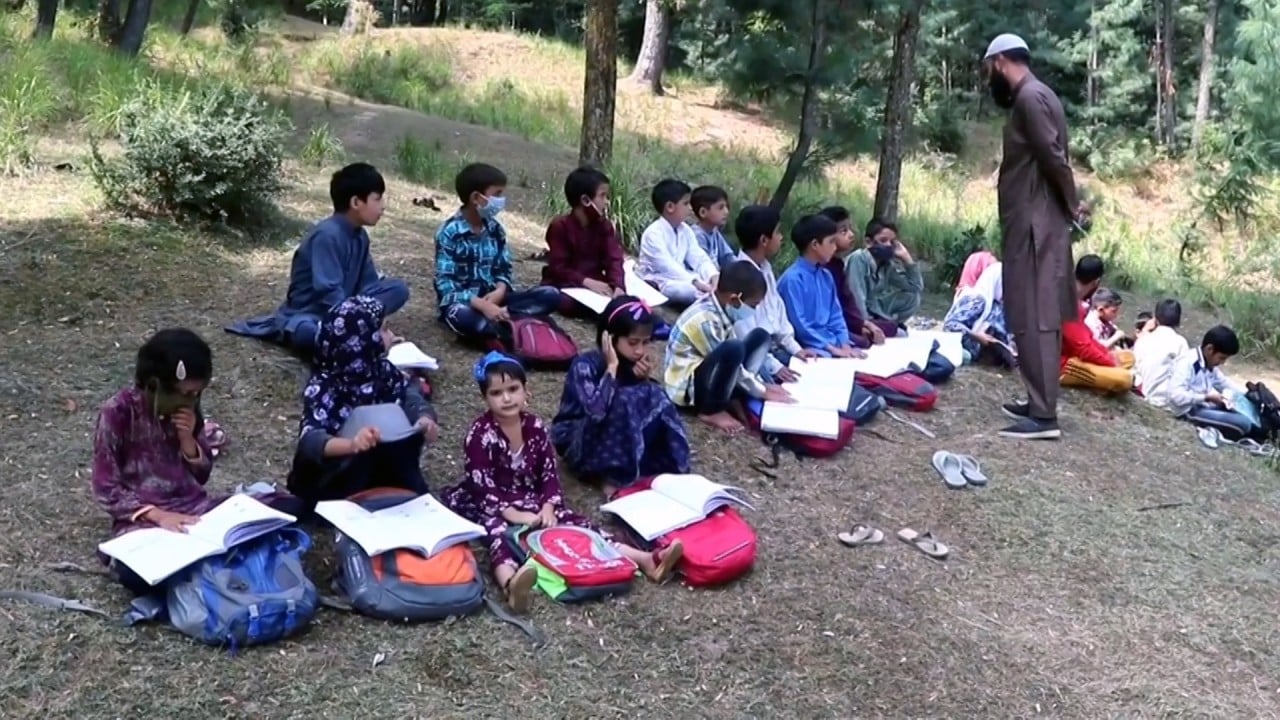 02:12
Kashmir village offers open-air classes as pupils struggle to learn online amid pandemic
Kashmir village offers open-air classes as pupils struggle to learn online amid pandemic
While parents of children in more privileged homes are concerned about the
effects of additional screen time
, poorer families have completely different worries. Some children have committed suicide because they could not handle the social stigma of not being online with the rest of their class.
In southern India, parents scramble to collect notes from classmates as schools fail to provide alternative study materials. At Anna's children's school, the class teacher makes fun of her persistence and tells her not to phone her about such matters.
It is a reflection of the biases in the Indian schooling system that educators fail to realise that for parents such as Anna, every year that a child stays in school is a milestone to be celebrated.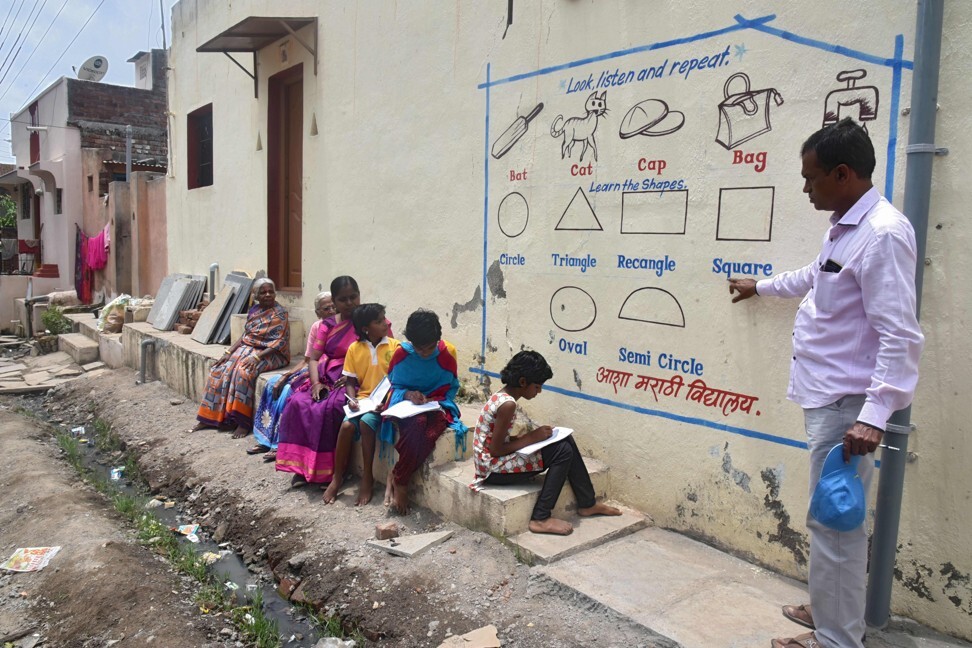 Children who study in schools under the state boards are now automatically promoted until grade 8. That, of course, has its inherent issues. While the rest of the class has access to teaching and schoolwork that lay the foundation for future studies (especially in subjects such as maths and science), Anna's children and others like them will struggle to catch up, not only this year but in the following academic years.
The attitude shown by schools in disregarding a parent's fears for their child's education is a reflection of how we treat our poor. Privileged or more educated parents may receive a more patient hearing, without being dismissed so easily.
With migrant workers all over the country returning to their hometowns,
school dropout rates
have shot up exponentially. The National Education Policy 2020 talks about tracking students who drop out of school, but this is a herculean task, given that there were an estimated 250 million children in the schools system.
Even if children remain in school, the absence of personalised attention and explanations normally received in a classroom setting can make learning challenging. It is not uncommon for even primary students to have private tuition to help with school work – a task many parents are unable to do.
00:44
Illegal child labour remains rampant in India
Illegal child labour remains rampant in India
In January this year, there were
1.06 billion mobile phone connections
in the country. Only 67 per cent of these had access to a 3G or better connection. While smartphones and data plans become more affordable every year, not everyone wants or needs one. However, this may change given how essential internet access is for lessons during a lockdown.
Some non-profit organisations such as the Bakul Foundation are collecting second-hand mobile phones to help students study. In Goa, we have no such organisation but appeals on social media have set people asking around for second-hand phones for parents like Anna.
With
digital schooling
inevitable for the foreseeable future (India has just announced that schools will continue to remain closed through September), schools must show more sensitivity and compassion towards students who do not have access to technology required for online classes. Alternative methods must be available for such students, even if it means photocopying notes for parents to pick up, as some schools are doing.
Empathy can have a huge impact on communities that are already marginalised to begin with. "No child left behind" must be more than a platitude. Many futures depend on it.
Chryselle D'Silva Dias is a freelance writer and journalist currently based in Goa, India