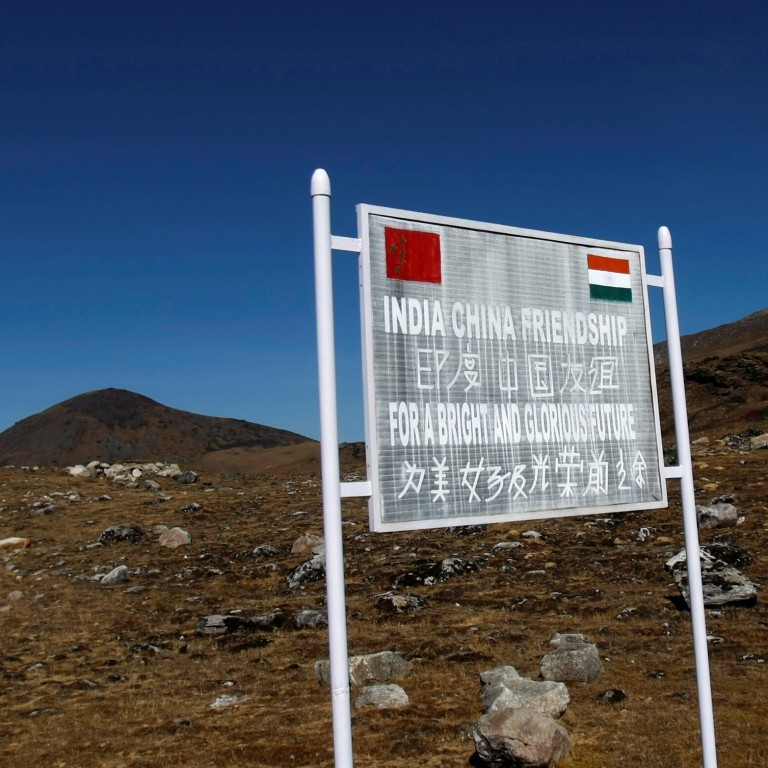 Opinion
Opinion
by Raffaello Pantucci
Opinion
by Raffaello Pantucci
Crumbling China-India relations suggests escalation will continue
China has never taken India seriously, while New Delhi has never made a clear choice about what it wants from relations with Beijing. The possibility of miscalculation is growing
China and India continue to talk past each other. China still does not regard India as a serious power, while New Delhi is prodding Beijing in areas of great sensitivity.
Security planners on both sides appear willing to accept higher tensions in their bilateral relationship, but the clash in
the Galwan Valley
shows this can get out of hand. The space between escalation and miscalculation is closing, and a dangerous new normal is establishing itself across the Himalayas.
China has never taken India seriously. This irritates New Delhi, which can feel Beijing's condescension. China has also increased activity around India without considering what that looks like to its neighbour. With growing Chinese economic and security activities in almost
every country around India
, it is no wonder New Delhi sees what looks like encirclement.
India, on the other hand, has continually hedged and never defined what it wants from its relationship with China. In some contexts, its choices speak to a desire for close engagement – from entering the BRICS bloc, the Russian-India-China grouping or the Shanghai Cooperation Organisation, to Prime Minister Narendra Modi's
love-in meetings
with President Xi Jinping.
At an economic level, Delhi has welcomed some Chinese investment. It tried to engage with parts of China's
Belt and Road Initiative
it liked, such as the Asian Infrastructure Investment Bank or the Bangladesh-China-India-Myanmar Economic Corridor.
At the same time, India has bristled at China's close relationship with Pakistan, sought a closer strategic relationship with the United States and other Chinese adversaries and tried to limit some Chinese investment in the country. The global backlash against TikTok first
emerged in India
, which accounts for a huge part of the application's users.
The two Asian giants bump into each other across the Himalayas, where they share an unclear border. Both claim they want to resolve this, yet little movement has been achieved. This border has become the focus of the current clash in which
soldiers on both sides
have died and no clear resolution appears likely any time soon.
Rather, the discussion now appears to be an acceptance of higher tensions across this disputed border, with both finding ways of strengthening their position and jostling against the other. The tensions have moved into every other part of their bilateral relationship.
The result has been a confused emboldening by Delhi. Planners talk about how things cannot go back to normal with Beijing, but it is not always clear where they want them to go. Economic resistance to China is tempered by reality, while there is a clear limit Delhi sets to the other alliances it wants to forge against China. It wants confrontation with Beijing, but maybe not as aggressively as
Washington is pushing
.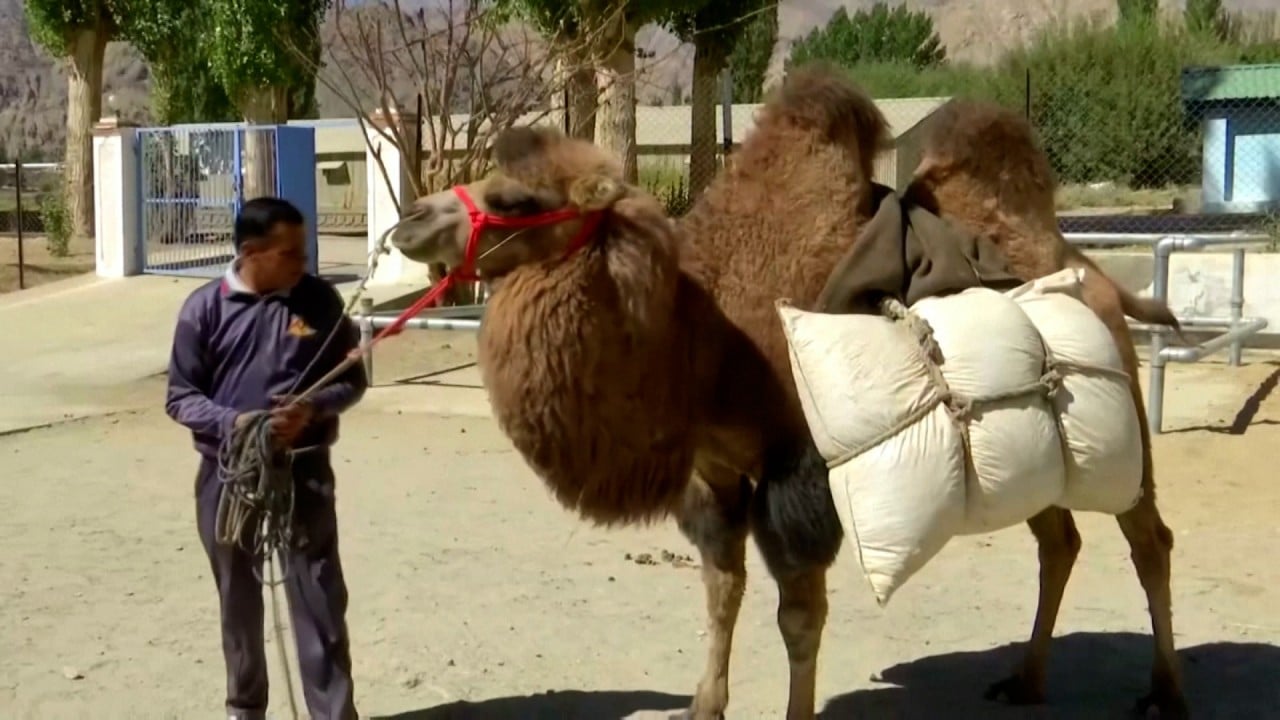 01:55
Indian army prepares camels for patrols along tense border with China
Indian army prepares camels for patrols along tense border with China
Worryingly, Delhi has injected Tibet into the narrative. The press is full of stories of Tibetan soldiers in the Indian armed forces. The death of one Special Frontier Force officer,
Tenzin Nyima
, in an explosion near Pangong Tso turned into a major news story following leaks in the Indian press about the unit. A political leader in Modi's Bharatiya Janata Party, Ram Madhav,
attended
and tweeted about the funeral.
All of this led to more posturing by Beijing. Official media reports ever grander military statements and
exercises in the region
near the border with India. Ministry of Foreign Affairs spokespeople continue to reject any Indian claims while calling their own bellicose posturing merely routine behaviour.
From Beijing's perspective, the confrontation with India is being
manipulated by Washington
. Rather than treat Delhi as a direct competitor with agency, it sees India being pushed towards such action by the United States.
The result is a repeat of a continued Chinese position on India – one of faint derision. Beijing does not take India seriously but rather sees it as acting at others' behest.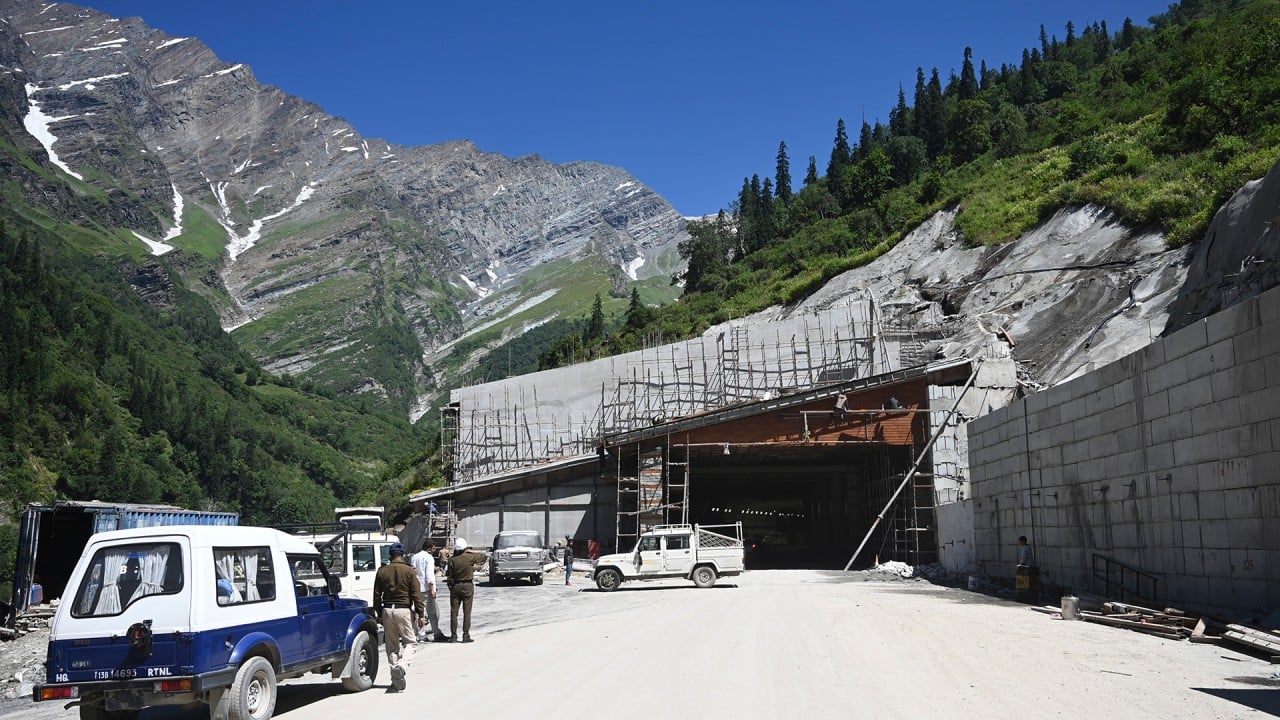 01:38
India to open world's longest high-altitude tunnel strategically located near disputed China border
India to open world's longest high-altitude tunnel strategically located near disputed China border
This means Beijing does not seriously engage with Indian concerns while overlooking the provenance of potential threats. Now that Beijing has created a new context of tension on its border with India, it will not back down – especially as it does not think India is doing this on its own behalf.
It seems unlikely tensions will escalate into nuclear conflict. However, India playing the Tibet card prods Beijing in a very sensitive place. Meanwhile, China's
refusal to take India seriously
exacerbates Delhi's sense of needing to do more to get China's attention.
The space for miscalculation is growing, and both are increasingly doing things to the other in a way in which they are more likely to misjudge reactions. This fisticuffs over the Himalayas has the potential to escalate further.
Raffaello Pantucci is senior associate fellow at the Royal United Services Institute (RUSI) in London