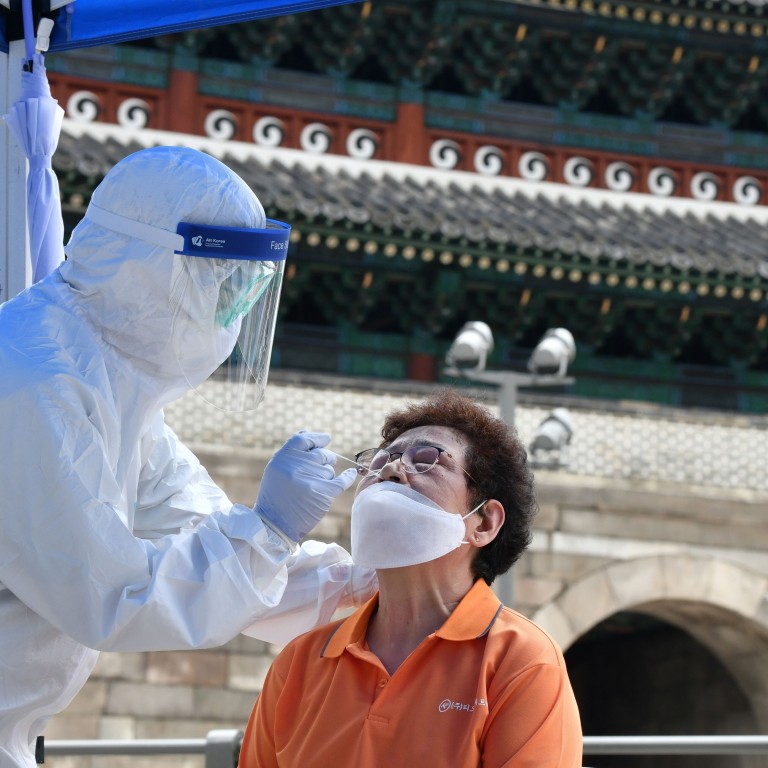 Opinion
Opinion
by Robert Muggah and Rafal Rohozinski
Opinion
by Robert Muggah and Rafal Rohozinski
South Korea's success in containing the coronavirus highlights importance of digital resilience
One of the emerging lessons of the Covid-19 pandemic is that countries and companies that digitised early are more likely to recover faster than those that did not
One of the first countries to register a Covid-19 outbreak,
South Korea
, flattened the curve in stunning fashion. It registered over 22,000 cases, yet fewer than 400 deaths at the time of writing. That it reduced infections while avoiding major loss of life and without closing businesses or forcing everyone to stay at home is even more remarkable. That its gross domestic product contraction is expected to be less than
0.8 per cent
(compared to the Organisation of Economic Cooperation and Development average of around 7.5 per cent) is breathtaking.
Among the many factors contributing to the country's success are the ways public officials, scientists and citizens collaborated to detect, contain and treat vulnerable people.
Testing
and health care capacities were rapidly boosted, including in hotspots like
Daegu
. But the secret to South Korea's success might also reside in its digital capabilities.
Around the world, the Covid-19 pandemic is accelerating transformation, including in the digital sphere. Virtually everywhere, it is speeding up political, social, economic and technological changes that were already under way. It is changing our basic daily routines –
how we shop
,
where we work
, how we access information, and even the way we move around the city.
Covid-19 is ramping up the virtualisation of our lives. The virus compressed a decade worth of digital uptake into less than a year. In some countries, these changes are more disruptive than in others.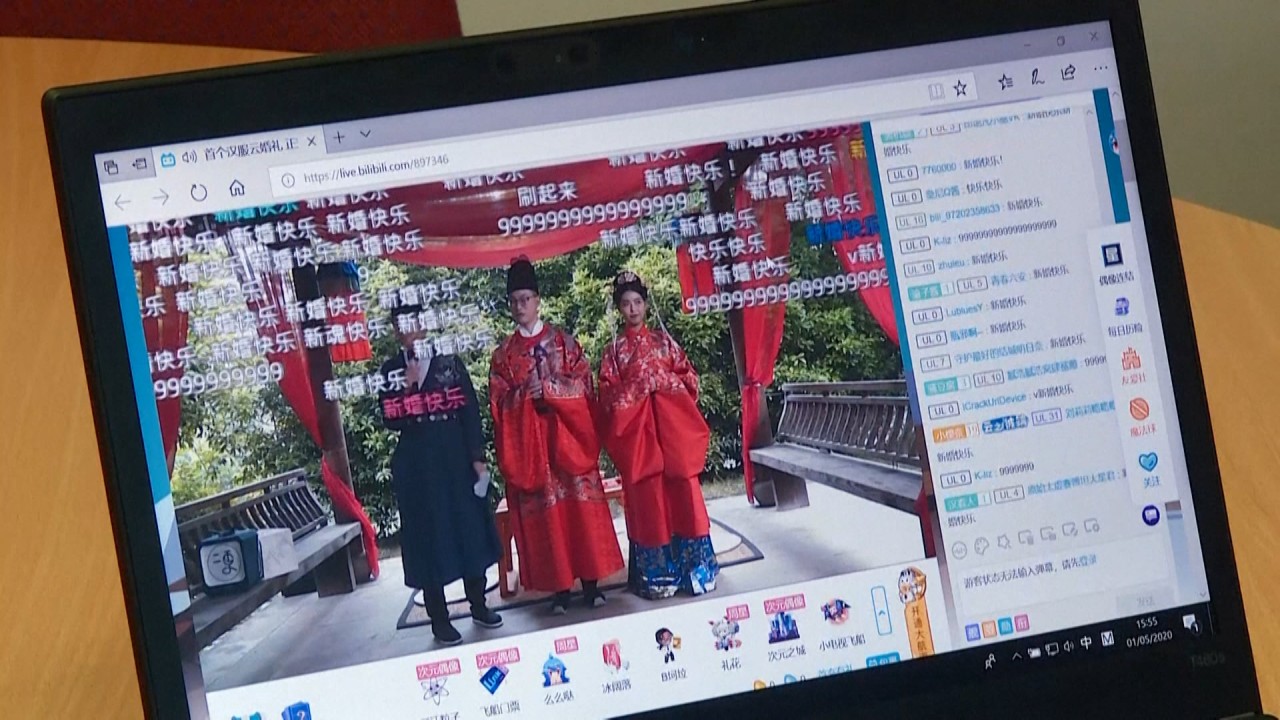 02:50
Chinese weddings go online amid coronavirus pandemic with special effects and virtual guests
Chinese weddings go online amid coronavirus pandemic with special effects and virtual guests
With our movements more restricted, we source almost everything – food, clothes, films and music – online. Not surprisingly,
technology behemoths
that supply these goods, such as Amazon, Apple, Alibaba, Facebook, Google and WeChat, are experiencing soaring profits. Companies from Microsoft to
Zoom
are booming, and
video streaming services
are quickly displacing cinemas and theatres.
Meanwhile, knowledge workers are moving out of many big cities – depriving many of them of crucial tax revenue – and business travel has ground to a halt. The message is simple – go digital or go dark.
One of the emerging lessons of the Covid-19 pandemic is that countries and companies that digitised early are more likely to recover faster than those that did not. While every government and business on the planet has been tested by the virus, those that were already integrated into the digital economy were better positioned than their analogue competitors.
In other words, a government, business and citizen's digital resilience – their ability to anticipate, respond to and evolve from disruptions in a hyper-networked environment – was not just important to their thriving, but to surviving in these volatile times.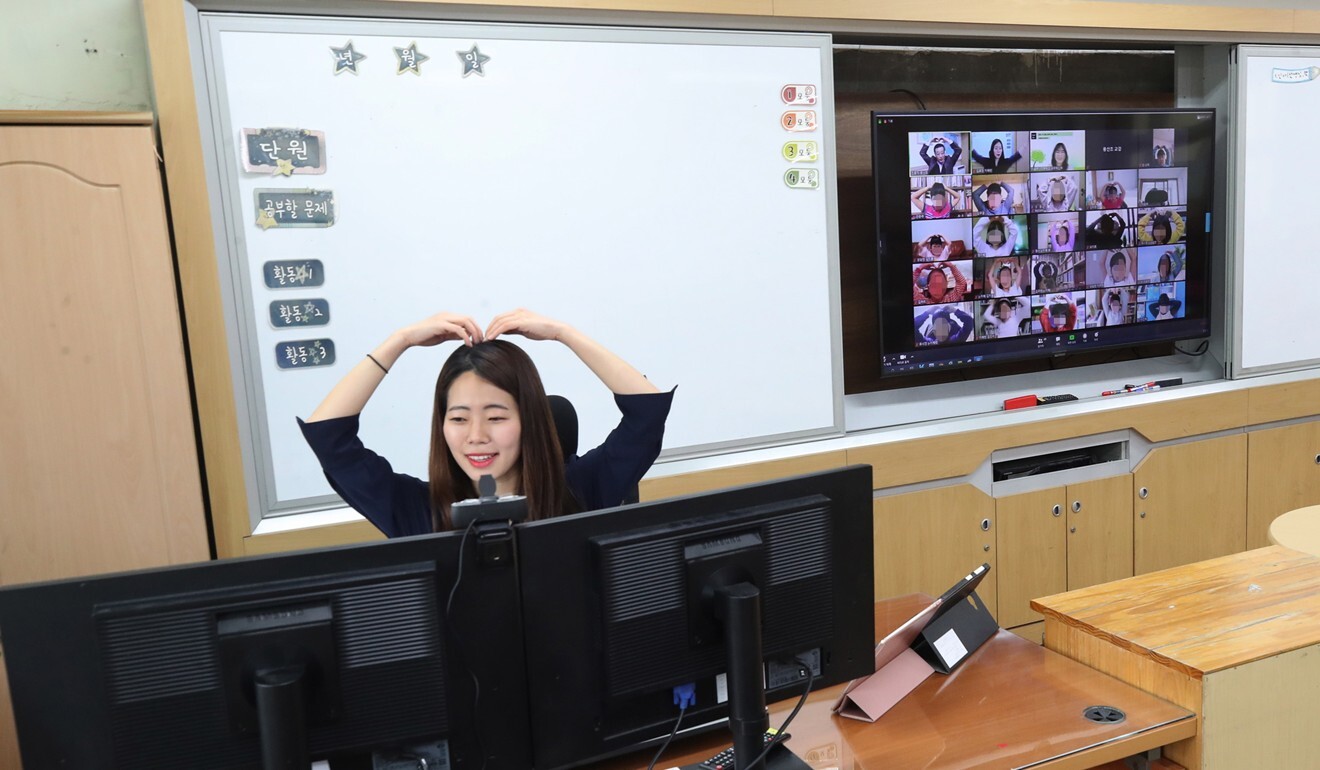 Even before the pandemic hit, South Korea's government and society stood out for their ubiquitous connectivity. At least 96 per cent of its citizens are regular internet users. Most civil servants are comfortable working remotely using cloud-based computer systems. This helps explain how the public authorities were able to centralise their response to the infectious disease outbreak.
Most important, there are high levels of trust between the government and citizens, which helps explain high lockdown compliance, tolerance for some invasions of privacy, as well as dynamic public-private sector collaboration.
When Covid-19 was first detected, the South Korean government mobilised its digital assets to positive effect. It invested in new solutions for screening and diagnosis, and rolled out self-health-check apps and GPS-based tools to enforce quarantines. The public authorities also repurposed existing technologies, including CCTV and sensor infrastructure used to monitor traffic and pollution.
The government encouraged mask-wearing and worked with private-sector partners to design apps to improve distribution. Within weeks of discovering the virus, South Korea had mobilised digital tools to improve diagnostics, strengthen telemedicine, and make data available to improve domestic awareness and response.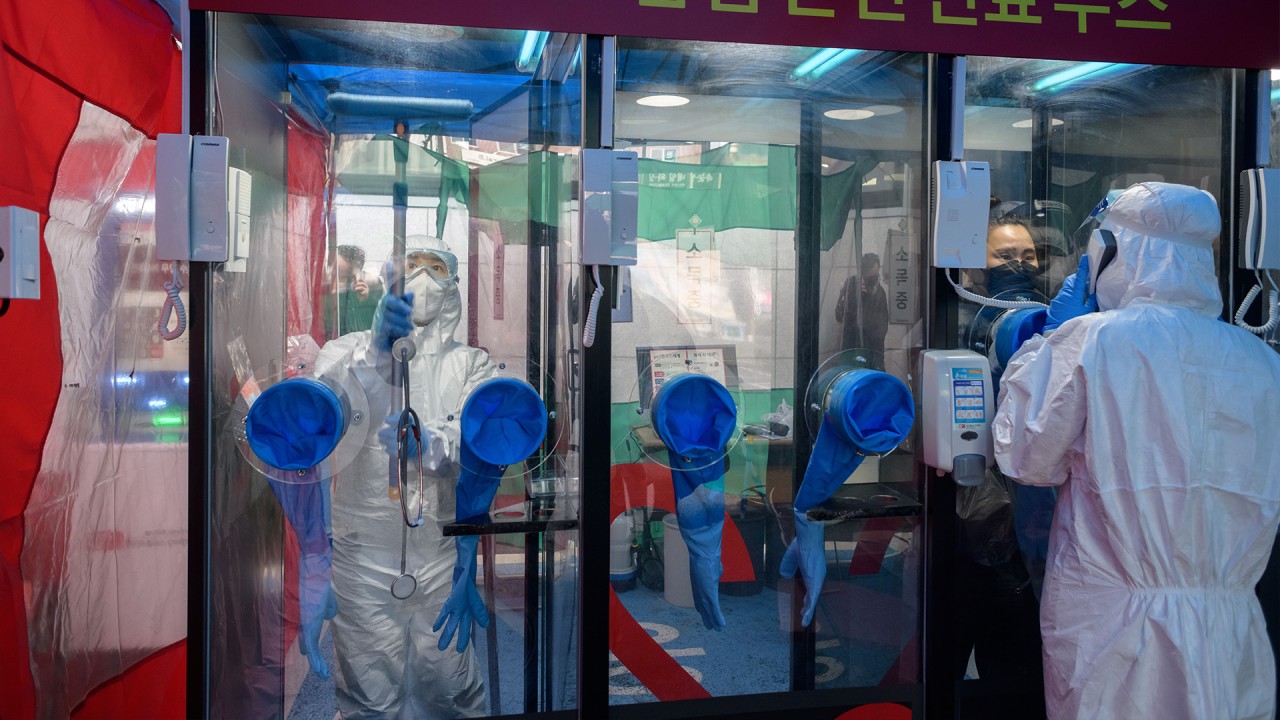 01:58
South Korean hospital's 'phone booth' coronavirus tests
South Korean hospital's 'phone booth' coronavirus tests
Not surprisingly, South Korea quickly recovered and was in a position to take advantage of the burgeoning digital economy. The government facilitated this by making rent relief and financial credits available to small and medium-sized businesses.
A number of ministries stepped up collaboration with the private sector to do everything from dramatically expanding the export of test kits to supporting remote working.
Meanwhile, the public authorities also supported rapid online schooling opportunities, including providing over 330,000 smart devices and free internet services to low-income students.
Open countries like South Korea are well placed to harness the power and potential of the digital economy. Others like Denmark, Estonia, Finland, Singapore and the United Arab Emirates are similarly well positioned. Depending on how it is defined, the digital economy is valued at US$11.5 trillion, or 15 per cent of global GDP. Researchers believe it could rise to more than US$37 trillion, or 26 per cent of GDP, by 2040.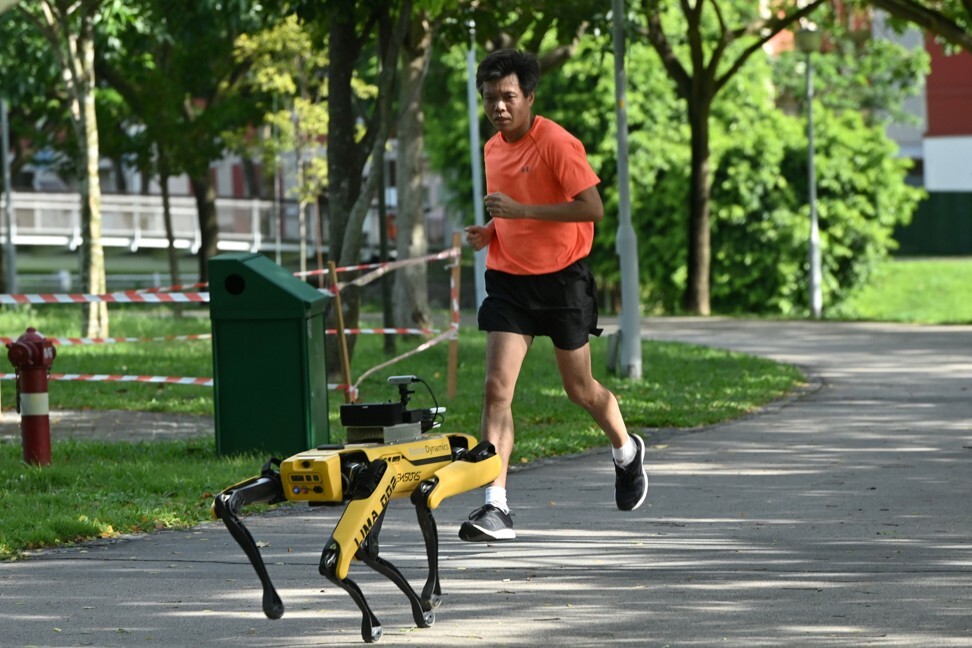 From a pure supply and demand perspective, a secure and trusted international and national digital presence is critical. Keeping economies humming during crises, including avoiding mass shutdowns, is more essential than ever.
South Korea's recent experience is a stark reminder of the importance of digital resilience in a digitising world. The ability not just to ensure continuity of services when shocks hit, but also to bounce back and improve, is a trademark of smart governance in the 21st century. It is not enough just to survive crises and keep services functioning, including online.
Digital resilience is a mindset and set of behaviours. It almost makes good business sense and is a down payment on a more secure future, which explains why South Korea is racing ahead to build a digital new deal organised around 5G, artificial intelligence and big data. Although uncertainty is inevitable, future pandemics, climate disasters and cyber threats are not.
Robert Muggah is co-founder and principal of the SecDev Group, a digital risk and resilience firm. He also co-founded the Igarapé Institute – an award-winning think and do tank. Rafal Rohozinski is co-founder and principal of the SecDev Group. He is also co-founder of Zeropoint, a cybersecurity analytics group
This article appeared in the South China Morning Post print edition as: Digital resilience key to South Korea's Covid-19 success