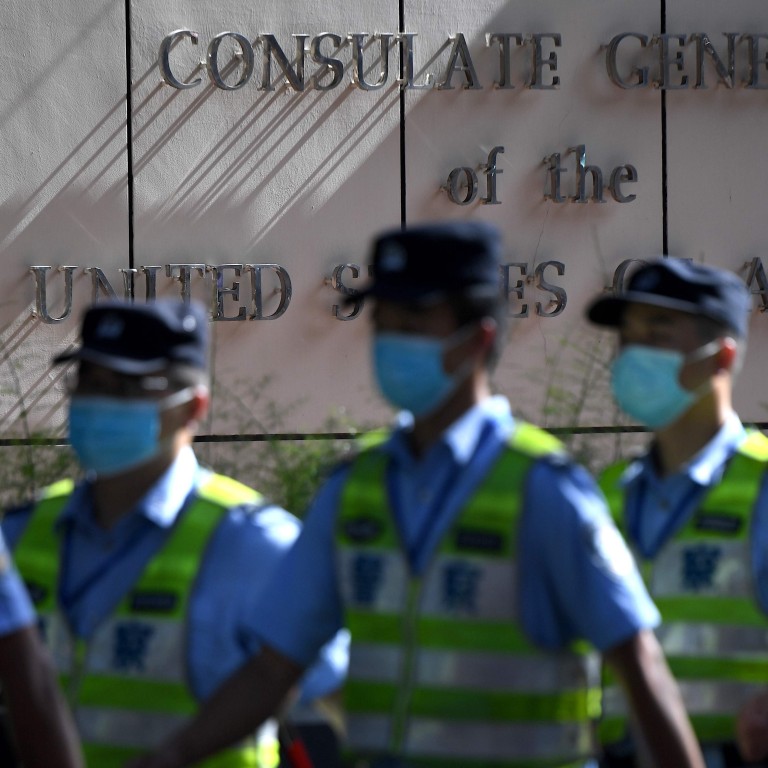 Opinion
Editorial
by SCMP Editorial
Editorial
by SCMP Editorial
Putting restrictions on diplomacy will only sour relations further
China and the United States need to talk more and, especially, listen more in these troubled times
Diplomacy is the means by which relationships between states are forged and sustained. The tact and understanding shown by diplomats while seeking to further their nations' interests helps ensure that bridges are built and conflicts avoided. Such skills are needed most at times of heightened tension. The tit-for-tat restrictions imposed by the United States and China on each other's diplomats will, therefore, not benefit either side.
The restrictions have, sadly, had an impact on Hong Kong. Beijing now requires
US diplomats in the city to obtain permission
from the foreign ministry before meeting local government officials or members of educational institutions. The new rule also appears to apply to their meetings with lawmakers from political parties. The restriction will, unavoidably, make it more difficult for American diplomats to do their job. The rule was introduced in retaliation for similar measures put in place by the US for Chinese diplomats last month. Washington announced
Chinese diplomats in the US would need permission
before meeting local government officials or visiting university campuses. The US argued these moves were, themselves, a response to restrictions on their diplomats in China. The measures came after the
US decision to close China's consulate in Houston
, Texas, in July, which was swiftly followed by
China's closure of the US consulate in Chengdu
. This cycle of measure and counter measure is destructive and further harms relations between the two powers at a time when steps need to be taken to improve them.
Diplomats help further understanding not only of their own country but of the countries in which they are based. It is legitimate for them to feel the pulse and to do that they need to meet, or at least communicate with, officials, politicians, educators and a wide range of others. Trust and stability is established through such exchanges. If obstacles are placed in the way of this process, misunderstandings are more likely to occur. At a time when China and the US are engaged in a public war of words, trading accusations and allegations, quiet diplomacy is essential.
Hong Kong is an international city that takes pride in its global ties. The city's reputation depends, in part, on diplomats being able to consult widely. Hong Kong officials have been told to cut short communication with US envoys by saying: "I can't speak with you." But we need more talking and, especially, more listening in these troubled times. In short, we need more diplomacy.
The restrictions on diplomats are a symptom of tensions between the US and China on matters including trade, technology, Taiwan, Xinjiang and Hong Kong. It is to be hoped that relations will be improved and restrictions on diplomats lifted soon.