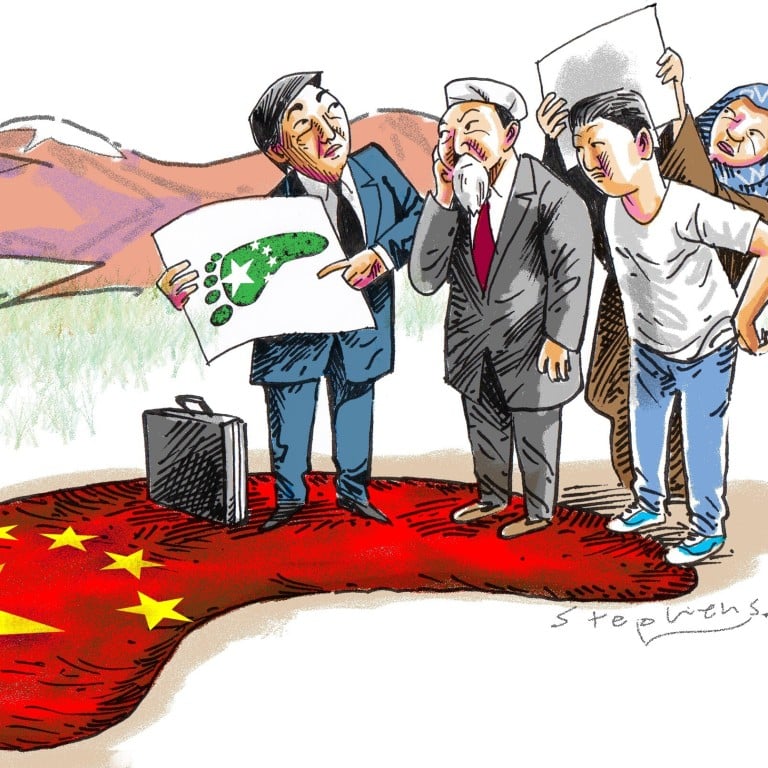 Opinion
Opinion
by Edward Lemon and Bradley Jardine
Opinion
by Edward Lemon and Bradley Jardine
How China can tighten its Belt and Road Initiative in Central Asia
China should veer away from large-scale, top-down investments and seek to work with local companies to build sustainable projects that benefit Central Asians and minimise government corruption
This February, hundreds of residents of At-Bashy, a mountain town in Kyrgyzstan, gathered to protest against the construction of a new Chinese-funded logistics centre in the area. Holding signs reading "No Kyrgyz Land To China!", the protesters argued that locals would see few benefits from the US$275 million project, designed to handle trade coming from the Chinese border some 140 kilometres away.
Tension over the new centre had been brewing for months, with at least three previous protests. Bowing to popular pressure, the Kyrgyz government cancelled the project.
China's growing presence in Central Asia, a linchpin of the
Belt and Road Initiative
, has not been welcomed by many locals. Feeling cut out of the benefits of Chinese investments, or outraged by China's
treatment of Muslims
in Xinjiang, Central Asians have increasingly protested against Beijing, sometimes violently.
A recent database of protests in the region collected by the Oxus Society for Central Asian Affairs records 98 anti-China protests since 2018, with all but one (in Tajikistan) taking place in Kazakhstan and Kyrgyzstan.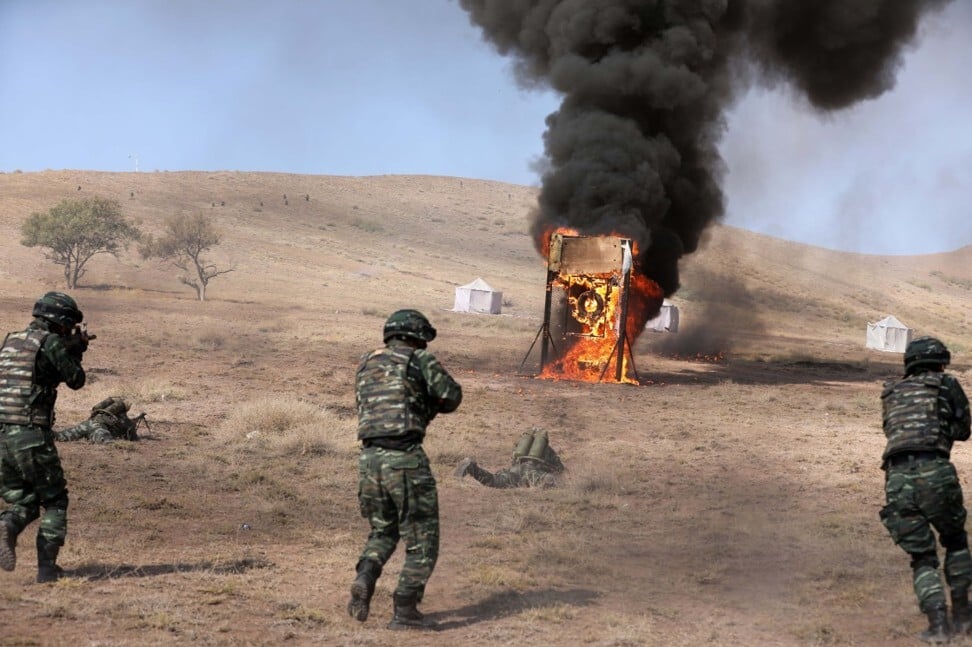 Following the collapse of the Soviet Union, Russia emerged as the dominant power in Central Asia, accounting for 80 per cent of regional trade. Today, China has
overtaken Russia
, with the latter accounting for just under two-thirds of Beijing's US$30 billion.
China has also become the region's leading investor and creditor, owning just under half of Kyrgyzstan and Tajikistan's foreign debt.
As its economic footprint has developed, so has its security presence. China has
increased
its share of the regional arms market from 1.5 per cent between 2010 and 2014 to over 13 per cent today. And in 2016, the People's Armed Police opened an military facility in Tajikistan, a few
kilometres from the border with Afghanistan.
But as China's role in the region has grown, so has local resistance against it.
Opinion polls
in the region indicate that while Russia is still viewed favourably by many Central Asians, China is viewed with greater suspicion, with 30 per cent of Kazakhs and 35 per cent of Kyrgyz polled reporting negative views of their eastern neighbour.
One reason for growing protests is corruption. In 2013, a Chinese company called TBEA won a US$386 million contract to rebuild Bishkek's power plant. Yet just months after the plant opened, on a freezing day in January 2018, it failed, leaving millions without heat and hot water. The power plant director later revealed that those involved had embezzled US$100 million by inflating costs. Meanwhile, the government of Kyrgyzstan was liable for US$470 million in repayments to China's Exim Bank.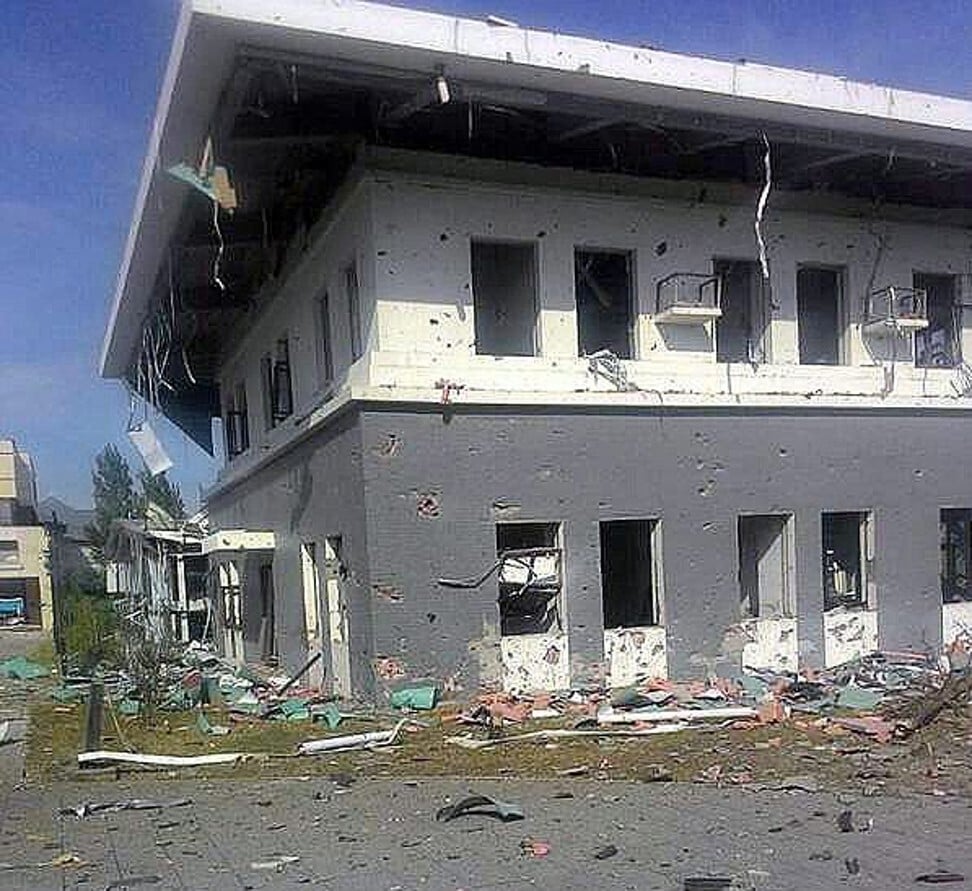 Similarly in Tajikistan, the government accepted a US$296 million Chinese loan to repair the road connecting its two largest cities in 2006. But soon after it opened in 2010, toll booths started to appear along the new road.
The company that had won the lucrative tender to manage the road was the previously unknown Innovative Road Solutions, registered in the British Virgin Islands and which a media report suggested is controlled by a member of the president's family. While the government had to pay back the loan to China, the company behind the toll booth received an estimated US$200 million a year in revenues from road users.
Many Central Asians also fear Chinese land grabs. Attempts to change the law in Kazakhstan to allow land to be sold to foreigners in 2016 were met with the largest protests in the country since independence, with thousands taking to the streets, many of them singling out fears of China as the reason for their protest.
These fears are not totally unfounded. As part of a 2011 border deal, for example, Tajikistan gave 0.6 per cent of its territory to China.
There is fear that China could seize assets as a form of debt alleviation, a situation of particular concern to Tajikistan, which the World Bank
has classified
as being at "high" risk of debt distress. Dushanbe's external debt has doubled in the past decade, with China accounting for just under half (US$1.2 billion).
Last October, Tajikistan's parliament approved a contract signed by the government and China's Kashgar Xinyi Dadi Mining Investment Company to develop the Yakjilva silver deposit near the Chinese border in the Pamirs, sparking speculation that this was done to secure loan forgiveness.
China's crackdown on Muslim minorities has served to further alienate it from the region. News of
mass detention centres
in Xinjiang began to make headlines around the world in 2017, with up to 1.5 million being forcefully detained, including ethnic
Kazakhs
and Kyrgyz, as well as Uygurs.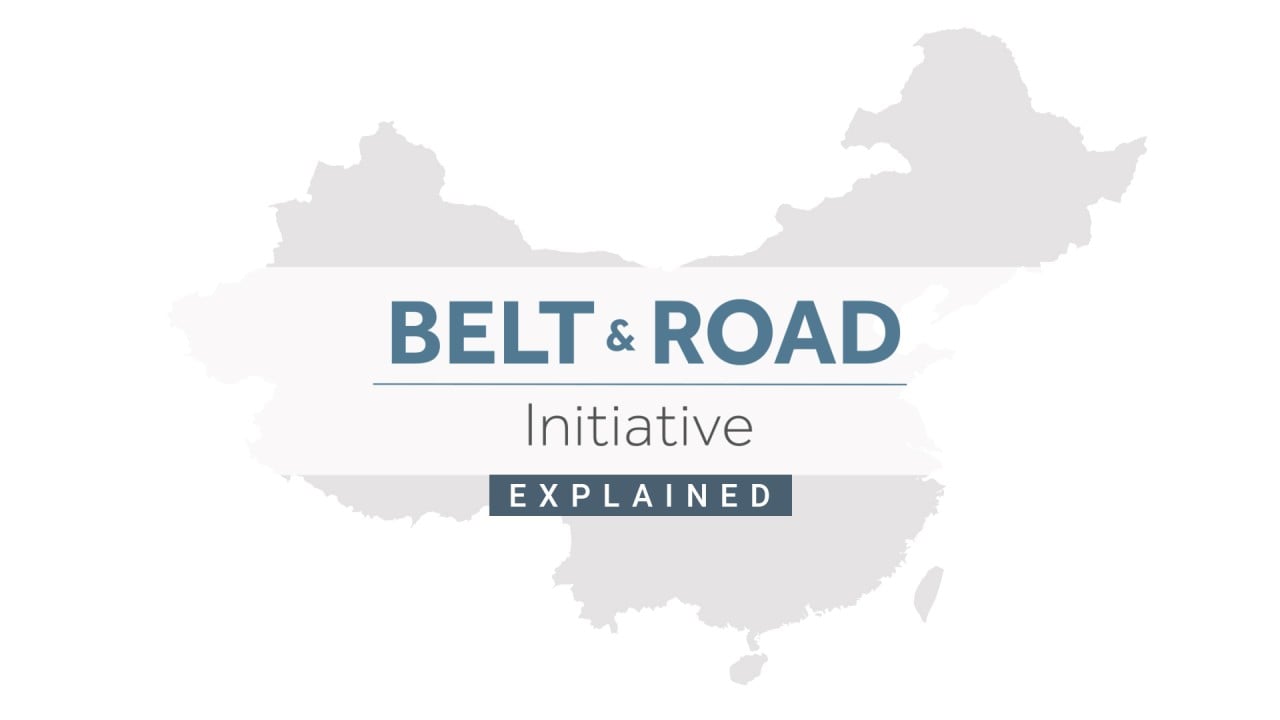 02:35
Belt and Road Initiative explained
Belt and Road Initiative explained
These developments have proven uncomfortable for governments in the region, with activism potentially threatening deeper economic cooperation. The Kazakh government has sought to stifle news of the detention camps by arresting key activists like Serikzhan Bilash, the founder of Almaty-based human rights organisation Atajurt Eriktileri which has raised the issue.
The Kyrgyz government has also fined some anti-China protesters, detained a journalist covering these protests, and publicly denied that there are any human rights violations occurring in Xinjiang.
Protesters have also faced intimidation. Nurzhan Mukhammedov, an activist engaged in anti-China rallies in Kazakhstan's southern city of Shymkent, said his car was vandalised by assailants who left a severed dog's head inside the vehicle.
Despite the crackdown on activities linked to Xinjiang, protests related to the condition of Turkic minorities in China have been growing, with 13 cases recorded in the Oxus Society data set. In January, a crowd of more than a dozen people stormed a court in eastern Kazakhstan to call for the release of two ethnic Kazakh men who had fled from Xinjiang.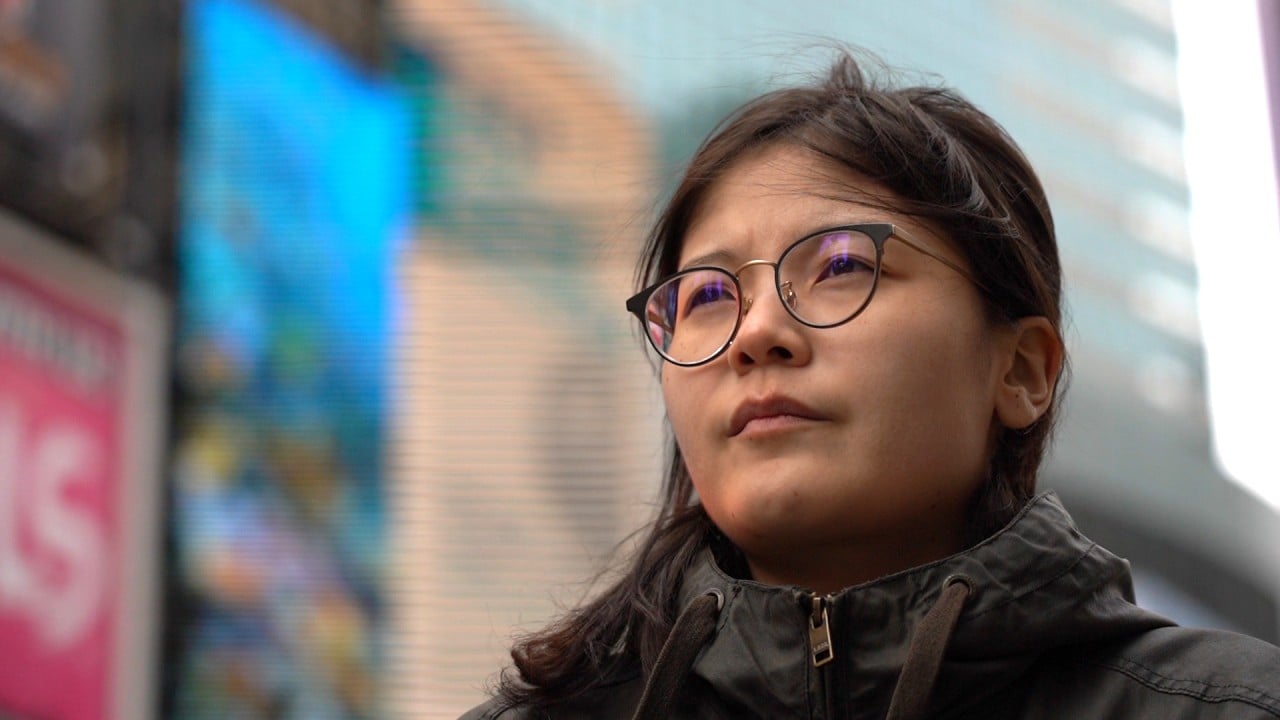 12:39
What happened to our parents? Uygur sisters seek answers
What happened to our parents? Uygur sisters seek answers
In the weeks leading up to January 21, activists had been surrounding the courthouse, chanting "We won't hand you back to China!" The activists were told on multiple occasions to refrain from their protest activities by police.
Looking forward, protests look set to intensify. As Covid-19 batters the region's economies, China will continue to attract public resentment as
debt burdens intensify
and falling energy prices lead to increased borrowing from China.
Equally, growing job scarcity and economic uncertainty will leave Chinese labourers as a convenient source of public anger – an issue that opposition movements is likely to exploit to their advantage.
To improve its standing in the region, China should veer away from large-scale, top-down investments and seek to work with local companies to build sustainable projects that benefit Central Asians and minimise government corruption. With a smarter, leaner Belt and Road Initiative, China may well come to be seen as a responsible actor.
Edward Lemon is Research Assistant Professor at the Bush School of Government and Public Service, Texas A&M University and President of the Oxus Society for Central Asian Affairs. Bradley Jardine is a Schwarzman fellow at the Wilson Centre's Kissinger Institute on China and the United States, and a research consultant for the Oxus Society for Central Asian Affairs