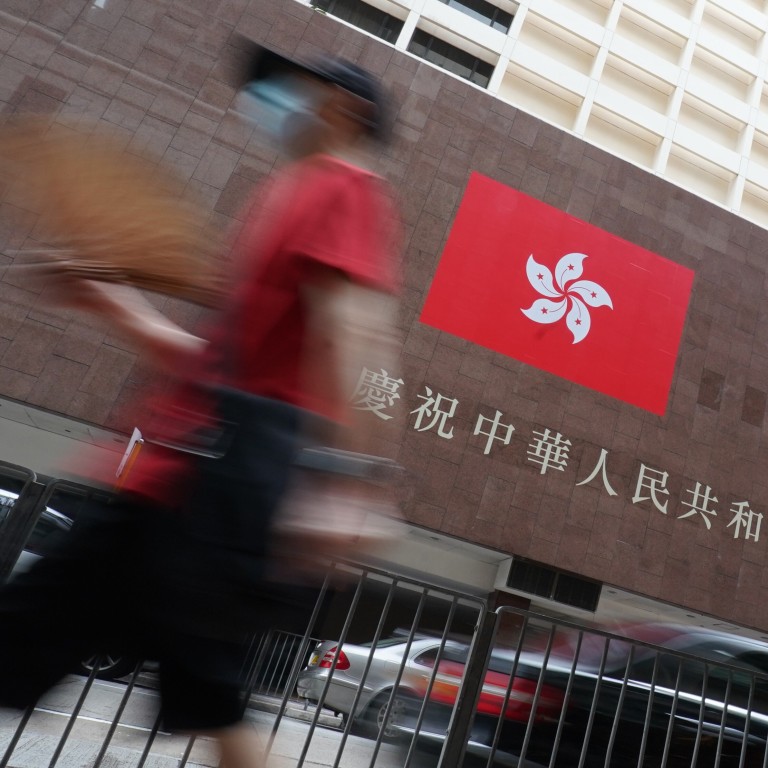 Opinion
Opinion
by Michael Chugani
Opinion
by Michael Chugani
With Hong Kong changing before our eyes, Beijing just can't make Hongkongers love China
The central government's liaison office recently reminded Hongkongers that patriotism was a duty, not a choice. It is wishful thinking that national education, censoring textbooks, or deregistering a teacher will make young people patriots
As a child growing up in colonial Hong Kong, I noticed flags at home windows every October 1 and 10. Only when I was older did I understand the different flags celebrated China's National Day and Taiwan's Double Tenth national holiday.
The Taiwanese flags gradually disappeared, especially after reunification. In today's Hong Kong, few would dare display one, for fear of violating the
national security law
and the one-China policy.
Some Kuomintang loyalists
tried to celebrate
October 10 last Saturday at the historic Red House in Tuen Mun, where modern China's founding father, Sun Yat-sen, spent time. Police and security guards blocked them. Speaking as a peaceful believer in free speech, this was further proof that Hong Kong's freedoms have become a facade.
I am not one for wrapping a flag around me to prove my patriotism. My patriotism for my adopted country, the United States, resides inside me. The US allows me the choice to love my flag,
burn
it in protest, or
kneel
when the national anthem is played.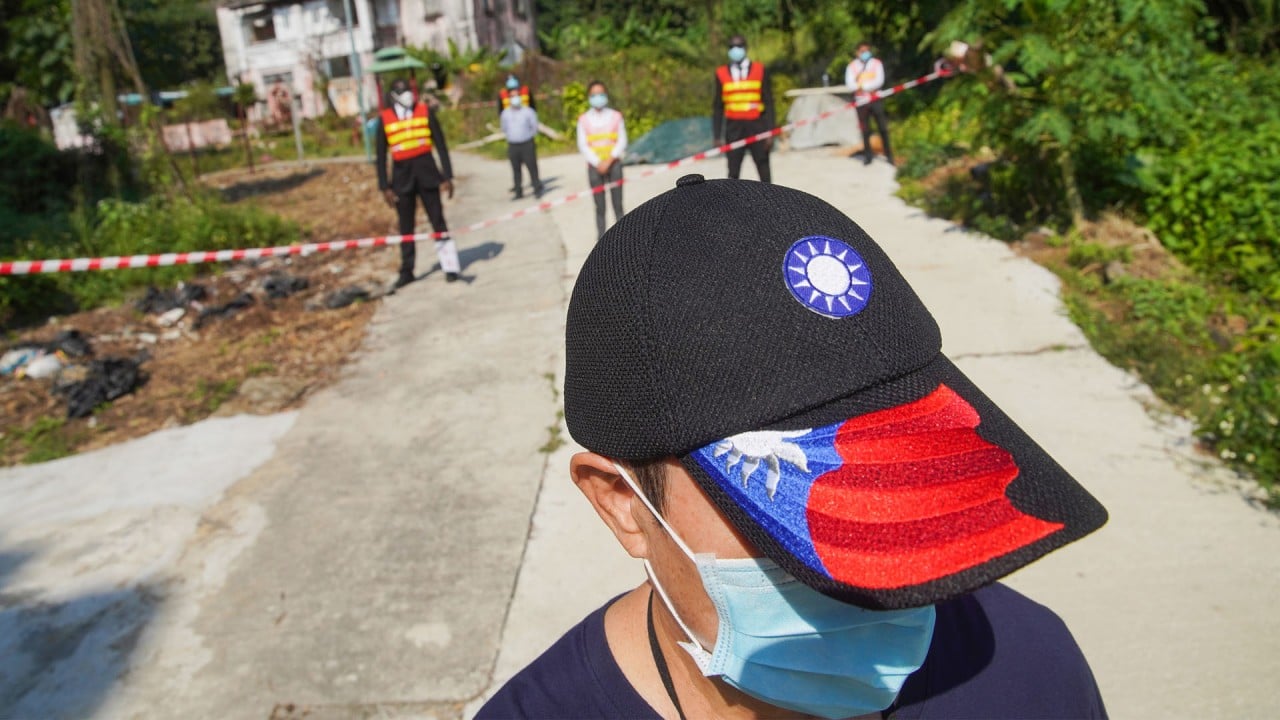 03:59
Silent Double Tenth Day in Hong Kong under national security law
Silent Double Tenth Day in Hong Kong under national security law
That's why I found it so alien when the boss of the central government's liaison office, Luo Huining, lectured Hongkongers that patriotism
was a duty, not a choice
. It reminded me of two incidents, one in Hong Kong and the other in London.
Beijing loyalists
trampled on an American flag
during a march to the US consulate in Hong Kong last December; on October 1, a dozen Hongkongers in London
burned a Chinese flag
outside the Chinese embassy. The US consulate didn't make a big deal of the flag trampling, treating it as free speech. But the Chinese embassy fumed at the flag burning, demanding a British police investigation.
Hong Kong's younger generation take free choice for granted. Many of this generation consider China's authoritarian system repulsive. It is wishful thinking that national education, censoring textbooks,
deregistering a teacher
who used material about independence to teach free speech, or the national security law will make them dutiful patriots.
Hongkongers are so different from mainlanders that indoctrination and heavy-handedness will backfire rather than foster love of country. We are already seeing that with a rising number of people
emigrating
or planning to.
Like me, they feel Hong Kong – where I was born – is changing so fast it's becoming unrecognisable. The past months, weeks, and days have seen so many changes – a
satirical television show
suspended, reporters admonished for asking sensitive questions,
separation of powers
redefined – that I can't list them all.
Another change is reportedly coming: a monumental one that will allow an estimated 500,000 Hongkongers who have settled on the mainland to
vote in Legislative Council elections
. Beijing loyalists believe that most of these Hongkongers are patriots who will vote for the establishment, crushing the opposition for good.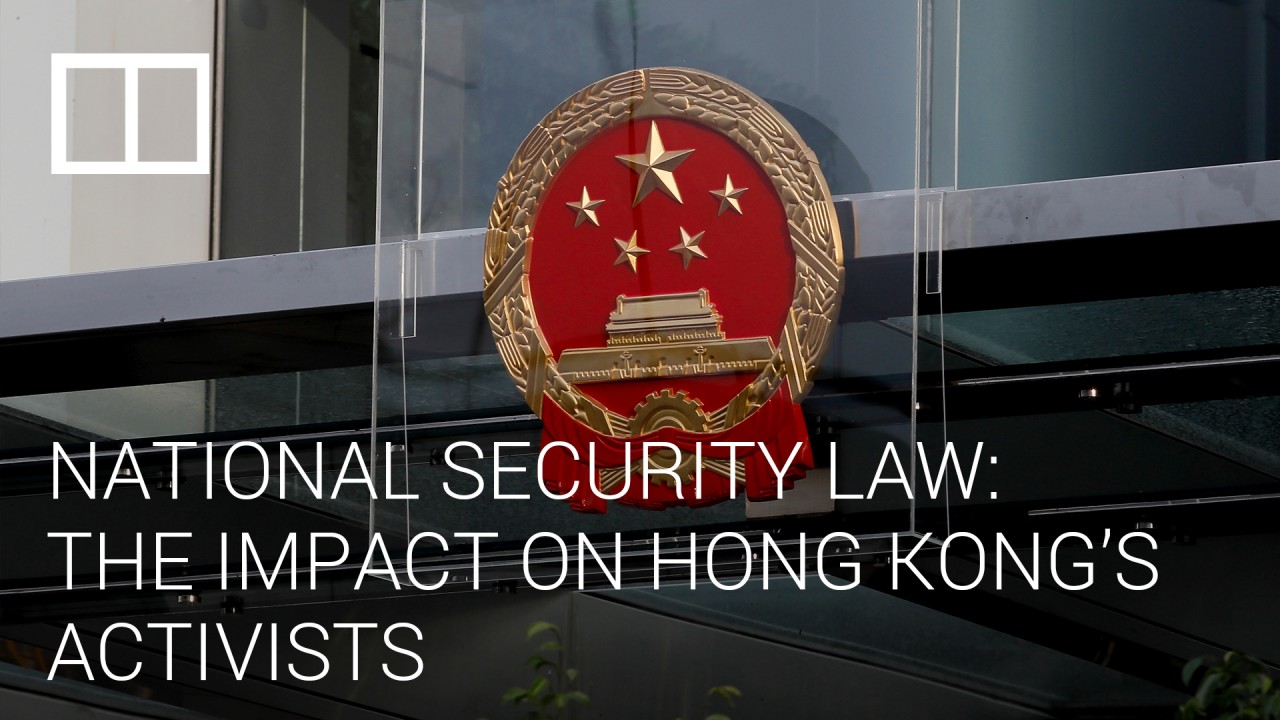 09:09
National Security Law: The impact on Hong Kong's activists
National Security Law: The impact on Hong Kong's activists
Establishment lawmakers have enough votes to enforce this change for the next election. A vastly diminished opposition will turn Legco into a rubber stamp. That's apparently what Beijing wants. It's another step to change Hong Kong's DNA, making it more like the mainland.
Election rules state clearly that voters must
ordinarily reside in Hong Kong
. That should exclude Hongkongers settled on the mainland. But black is white in today's Hong Kong. Our core values are being systematically vacuumed up. The
national security law
, with its many red lines on freedoms, is proof.
Loyalists reject the logic that if Hongkongers who settled on the mainland can vote, so should those who settled in the West; they argue that the West is not part of China. But doesn't Beijing claim Taiwan as part of China? Surely, Hongkongers who settled there should have the vote too.
And if Hongkongers who settled in the West are not real Hongkongers, why did they
qualify
for the government's HK$10,000 handout? However, logical questions have no place in a semi-free society morphing into an authoritarian one.
Take with a grain of salt Chief Executive Carrie Lam Cheng Yuet-ngor's claim that she
delayed
the annual policy speech to include Beijing's economic stimulus offers. It smacks more of Beijing wanting to oversee the annual policy speech. The Hong Kong we knew is fading. A new one is dawning.
Michael Chugani is a Hong Kong journalist and TV show host