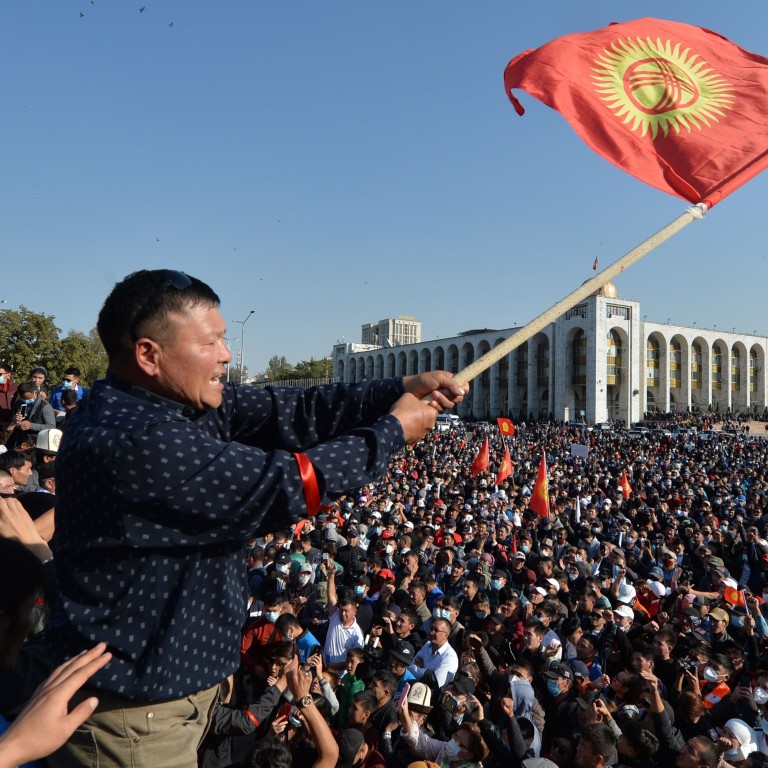 How corruption in Kyrgyzstan put Chinese investments at risk
Chinese investors have struck deals with Kyrgyz partners, whose corruption has not only resulted in political unrest but also fuels anti-China sentiment on the ground, threatening the viability of Chinese projects
Political unrest
erupted
in Kyrgyzstan, the mountainous nation west of China's Xinjiang province, after a
disputed parliamentary election
on October 4. Anger over election rigging prompted a large demonstration in the capital's city square the next day, when protesters set the parliament on fire.
Beijing watched calmly as different political fractions rushed to fill the power vacuum, knowing that no matter which political party ended up controlling the parliament, no member of the Kyrgyz elite, be they youth or religious leaders, would threaten what China is after in the country – Kyrgyz support against the
separatist movement
in Xinjiang.
By October 6, the situation had turned into a full-scale revolt – some people began to claim governmental titles while crowds seized state-owned companies and a number of large gold mines across the country, including two Chinese-operated fields.
This is not the first time this year that chaos in Kyrgyzstan has targeted Chinese investments. The Central Asian nation's elite likes to sweet-talk the Chinese into investing in domestic projects to fill their pockets, but have little motivation to actually protect or see them through.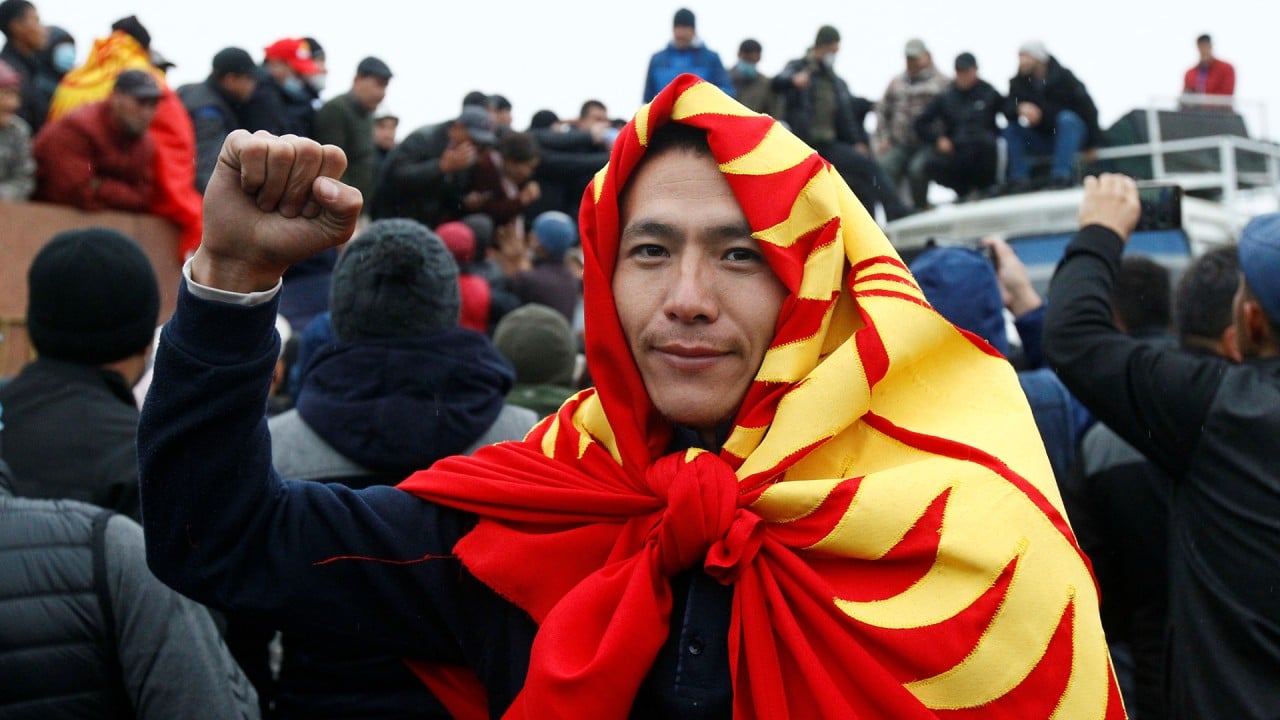 03:09
Kyrgyzstan annuls election result after violent protests, opposition claims power
Kyrgyzstan annuls election result after violent protests, opposition claims power
Earlier this year, a US$275 million Chinese-funded trade and logistics centre in At-Bashy, Naryn region, close to the Chinese border, was scrapped after thousands protested.
The project, China's second-largest investment in the Kyrgyzstan after the US$300 million oil refinery in Kara-Balta, was logical and much needed. When Kazakhstan's
Khorgos dry port
became operational on the Kazakh-Chinese border, it overtook Kyrgyzstan's Dordoi market as Central Asia's prime source of Chinese products. The At-Bashy logistics hub was planned to rival Khorgos, given its proximity to Uzbekistan, where economic opening up has welcomed a large volume of Chinese products.
Back in 2013, China had hoped that the Central Asian nation could play a concrete role in the Belt and Road Initiative. The At-Bashy project fits all the belt and road connectivity descriptions. After all, the goal of China's land-based trade route is diversification; reliance on Kazakhstan as the sole viable way for cargo to travel west could only be a short-term solution.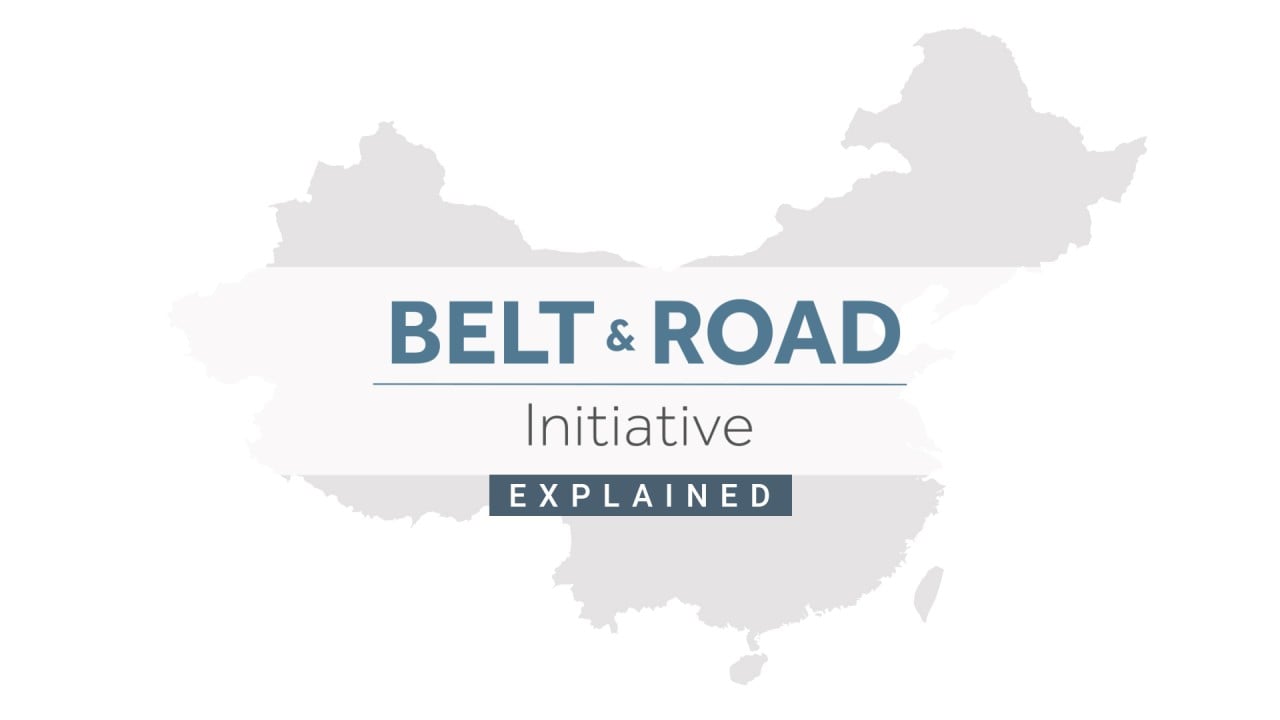 02:35
Belt and Road Initiative explained
Belt and Road Initiative explained
For Liu Ying, the lead Chinese investor behind the At-Bashy logistic hub, it was a dream come true. According to the Overseas Chinese Service Centre in Bishkek, he had lived in Kyrgyzstan for over 20 years and genuinely believed that the hub was a win-win for both the Central Asian nation and China. He had a well-connected local business partner, who helped arrange for Kyrgyz officials to visit logistics hub in Belarus, Kazakhstan and Uzbekistan. Everything seemed to be going well; construction began in December 2019 after a ceremony attended by then Kyrgyz prime minister Mukhammedkalyi Abylgaziev and Chinese ambassador Du Dewen.
But Liu's dream quickly evaporated. Local anti-China fears spread immediately after the ceremony, sparking a number of protests in January and February. When almost 1,000 local residents showed up on February 17, some on horseback, no local officials were willing to stand behind this project.
There have been other similar cases, and Chinese investors are growing wary of doing business with Kyrgyz elites.
The difficulties of doing business in the country must be clear to Beijing now, especially after former Kyrgyz prime minister Sapar Isakov
was convicted
in June of corruption relating to a Chinese power plant contract in Bishkek. The Chinese company that built the plant is blamed for Bishkek residents having to survive the freezing winter without power a couple of years ago.
Widespread anti-China sentiment in Kyrgyzstan is effectively standing in the way of future Chinese projects in the country. The Central Asian elites, who profited from Beijing while digging their country into deep
debt trap
, further fuel this sentiment.
Kyrgyzstan owes China about US$1.7 billion, approximately half of the country's external debt. In several video conferences earlier this year, some also attended by other countries, the Kyrgyz leadership repeatedly asked China for debt relief – that went awkwardly unanswered.
Even as the protests against the At-Bashy logistics hub were raging, a Chinese company, Xinjiang Hualing Industry and Trade, visited Tashkent to discuss setting up a logistics hub in Syrdarya, at the border area between Uzbekistan and Kazakhstan. By late March, when it was certain that the At-Bashy logistics hub had been scrapped, the Chinese company confirmed that the Syrdarya project would go ahead, effectively isolating Kyrgyzstan from China's regional logistics network.
By October 13, former lawmaker
Sadyr Japarov
has entered the limelight as a leadership figure. He has now been named
prime minister
. Disconcertingly, some media reports link Japarov to Raimbek Matraimov, a notorious power broker whose riches came from controlling customs on the highway between China and Kyrgyzstan.
A local narrative blaming China for these development is already circulating. On October 13, former Kyrgyz former lawmaker and anti-corruption activist Shirin Aitmatova
tweeted
that China influenced the election in Kyrgyzstan through Chinese agent Habibullah Abdukadyr. Abdukadyr, a China-born Uygur, is a kingpin of the underground trade in Kyrgyzstan, who, according to
a report
by the Organised Crime and Corruption Reporting Project, Radio Free Europe/Radio Liberty's Kyrgyz service and the independent Kyrgyz news website Kloop.kg, is involved with helping Matraimov smuggle money to Istanbul and Dubai.
If gone unaddressed, corruption in Kyrgyzstan will continue to fuel anti-China sentiment in the country, putting any future Chinese projects at risk. That is, if China is still interested.
Niva Yau is a resident researcher at the OSCE Academy in Bishkek and a fellow at the Foreign Policy Research Institute