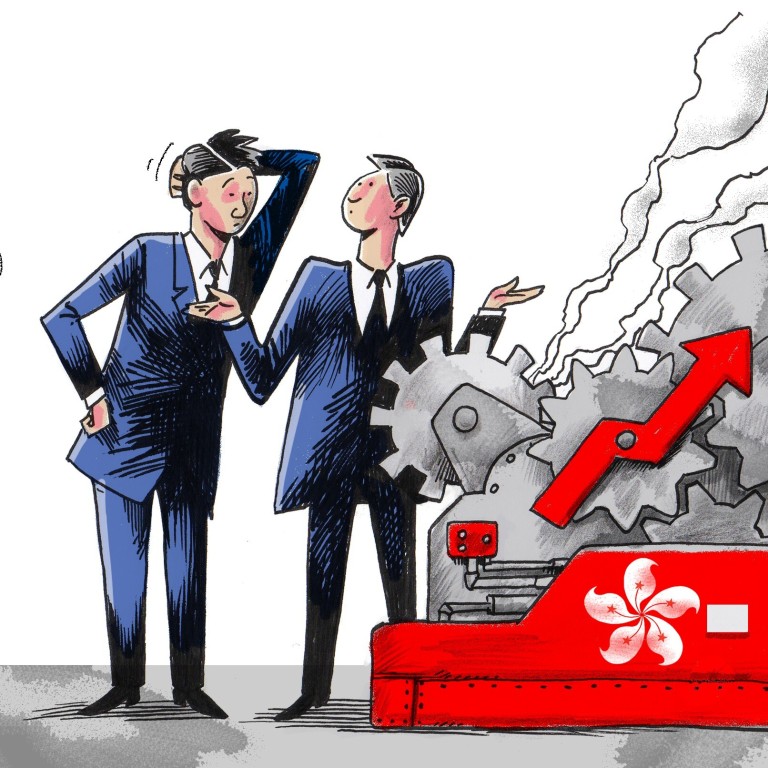 Hong Kong must reindustrialise to reinvent its economy
With neighbour Shenzhen poised to pull ahead, Hong Kong needs an economic transformation of its own: it must end its reliance on the financial industry
The city should focus on creating rewarding, good-paying jobs that benefit more than a few by upgrading its workforce and developing a new manufacturing sector based on science and technology
As US-China tensions continue to escalate amid the Covid-19 pandemic and a global trend of deglobalisation, Hong Kong's role as an economic gateway between mainland China and the rest of the world is likely to shrink in the foreseeable future.
The four pillar industries identified by the government – financial services, tourism, trading and logistics, and professional services – managed to maintain a stable share of Hong Kong's gross domestic product (about 58 per cent) only because of the continuous expansion of one industry, financial services.
Tourism's contribution to the economy had declined in recent years before it was
brought to its knees
by the pandemic. Trade and logistics has shown the same downward trend since 2008, because many Chinese companies no longer export through Hong Kong's intermediaries. An analysis of Hong Kong's population census data reveals that more low-income jobs, particularly in retail and personal services since 2011, have replaced the jobs lost in tourism and trade and logistics.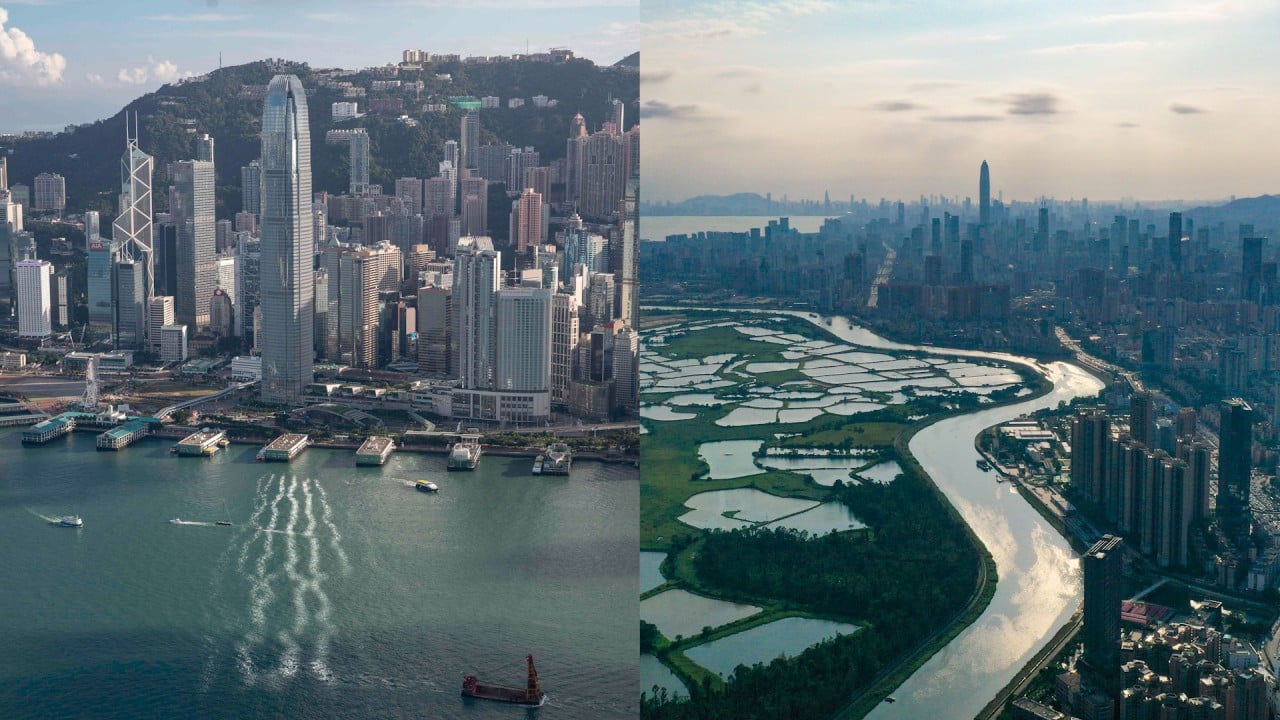 05:25
Hong Kong's competitive edge questioned as Xi says Shenzhen is engine of China's Greater Bay Area
Hong Kong's competitive edge questioned as Xi says Shenzhen is engine of China's Greater Bay Area
But how long can Hong Kong continue to rely on finance, which has contributed to rising inequality in the city, as its growth engine? Can the city make itself more relevant in contributing to China's economic development, like in the old days, besides simply being a financier?
Hong Kong urgently needs a third economic transformation, after the first one (from agriculture to manufacturing) in the 1960s and the second (from manufacturing to services) in the 1990s. Under pressure now from Covid-19 and ongoing US-China tensions, the government should seize the opportunity for change.
It should implement policies that facilitate the next transformation. This means fostering inclusive economic growth by creating good jobs with upward mobility and on-the-job training in knowledge-intensive sectors. More specifically, a three-pronged approach is needed for Hong Kong's third economic transformation.
First, the Hong Kong government needs to significantly increase spending on research and development. According to the World Bank, its public R&D expenditure accounted for a mere 0.8 per cent of GDP in 2017, significantly lower than many other developed economies (for example 1.94 per cent for Singapore and 4.55 per cent for South Korea).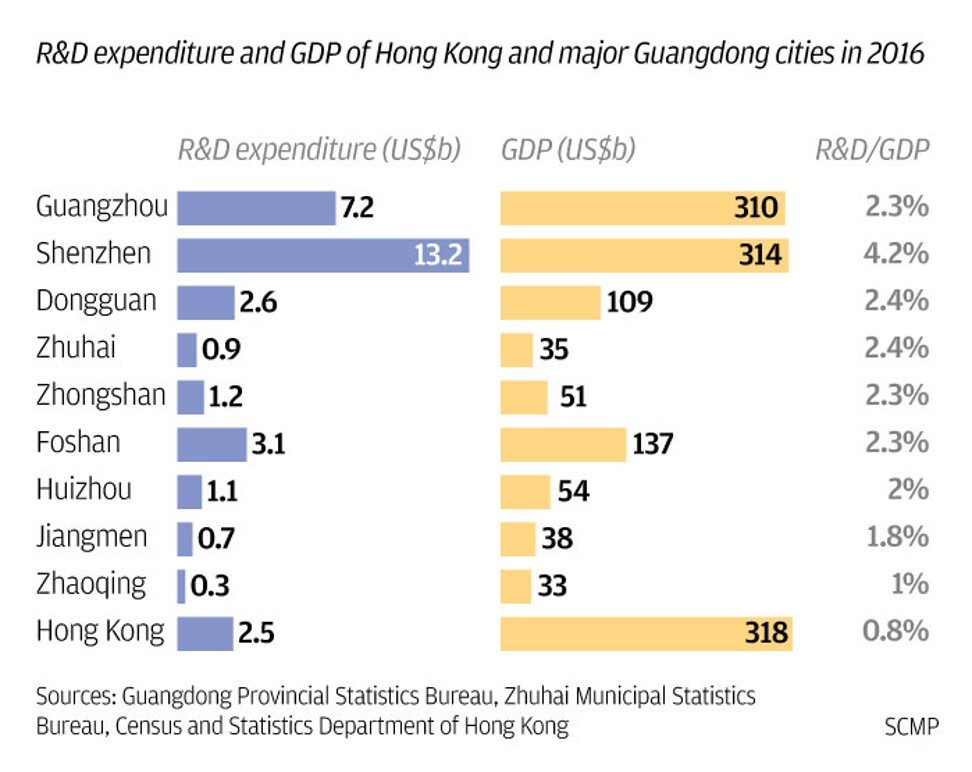 Second, Hong Kong must address its talent shortage. It has its share of local talent and experienced professionals, but most are concentrated in the financial, medical, legal and tertiary education sectors. For its next stage of growth, the city needs more mid-level science and technology talent.
This shortage is a "chicken and egg" problem. Hong Kong university students in search of stable, high-income jobs tend to study medicine, law and business administration, rather than science and technology, even though the latter have been the drivers of growth in many advanced economies and now mainland China. One major problem is that the Hong Kong economy does not offer sufficient opportunities for science and technology graduates to apply their knowledge.
The government should tackle the lack of demand first. It could consider using part of its R&D expenditure to establish research institutions to design and even produce new products and technologies.
In addition, it should increase financial incentives to attract overseas and mainland Chinese new-economy companies to set up affiliates in Hong Kong. The goal is to transfer technology and know-how, and ultimately create hi-tech jobs in Hong Kong. Given the city's talent shortage, the government should not impose any requirements on these foreign companies to hire locals.
The quota of doctoral students in local universities should also be increased. Even if the increased supply could not be absorbed in the local labour market in the short term, many will find jobs in China and abroad. Besides planting the seeds for Hong Kong's economic transformation, increasing the supply of PhD researchers could also help raise the city's status as a global knowledge hub.
The third strategy is to reindustrialise the Hong Kong economy, aiming to provide good jobs with upward mobility and help create a more complete ecosystem for science and technology and start-ups. In 2019, manufacturing accounted for less than 1 per cent of Hong Kong's GDP, while in the other three "Asian tigers", namely, Taiwan, South Korea and Singapore, manufacturing accounted for 30 per cent, 25 per cent and 20 per cent of GDP respectively.
These economies' heavier reliance on manufacturing shows that high labour costs are not the main barrier to reindustrialisation in the era of industry 4.0. The lack of government policies to encourage strategic adoption of science and technology, automation and marketing in international markets is probably the more important reason.
Hong Kong has the potential to be a design and manufacturing hub for hi-tech products and applications in sectors where it has a comparative advantage – medicine, biotech, pharmaceuticals and finance. The small Hong Kong market should only be used as a testing ground; serving global markets should be the ultimate objective.
For instance, the Hong Kong government should leverage the Covid-19 pandemic to industrialise and commercialise the research findings in the medical and biotech fields, designing and even producing vaccines and testing kits for the world.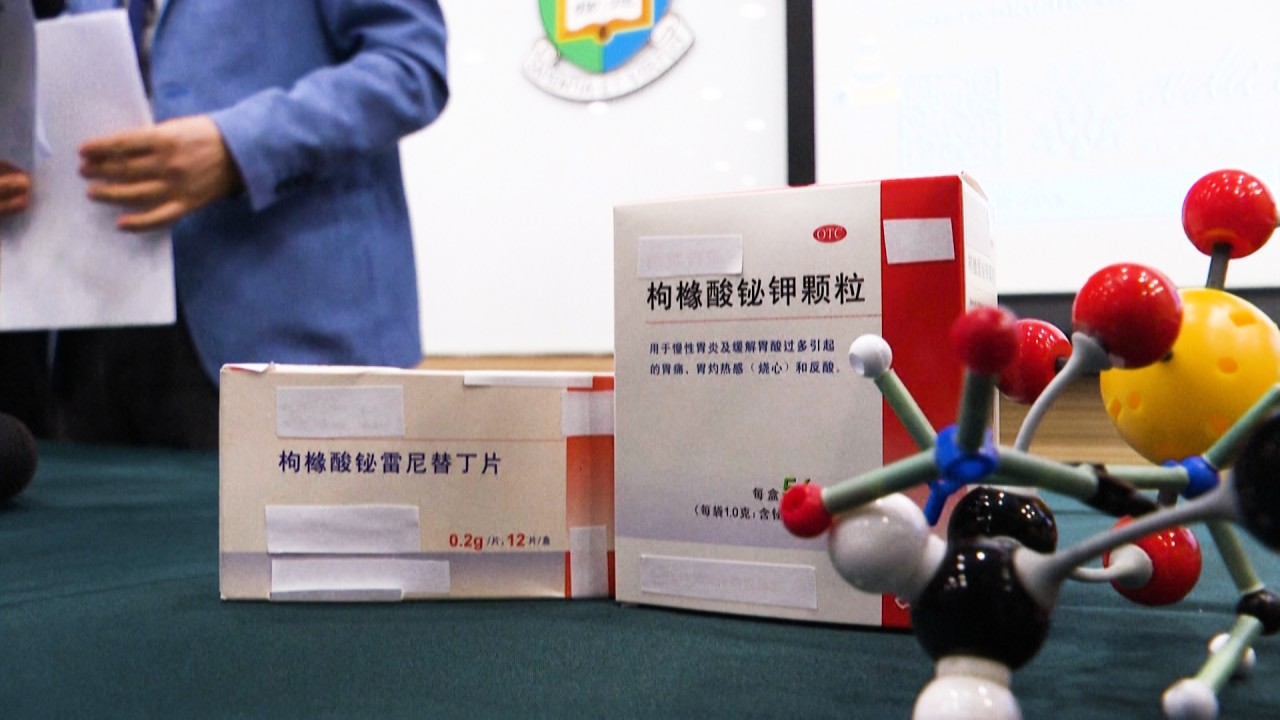 01:48
Researchers in Hong Kong find ulcer drug could be effective in halting coronavirus replication
Researchers in Hong Kong find ulcer drug could be effective in halting coronavirus replication
After more than two decades of deindustrialisation, Hong Kong has no shortage of unused industrial buildings. And with
office rents dropping
, there are
now good opportunities to finally use those spaces for industrial activities.
The "big market, small government" non-intervention policy advocated by the Hong Kong government under British colonial rule was an appropriate economic policy in the absence of market failure. However, when there is severe market failure, the government must change course.
When the market lacks an effective mechanism to encourage companies and individuals to innovate, to create positive benefits for society, industrial policies are needed.
Heiwai Tang is Professor of Economics at the University of Hong Kong Business School and associate director of Asia Global Institute