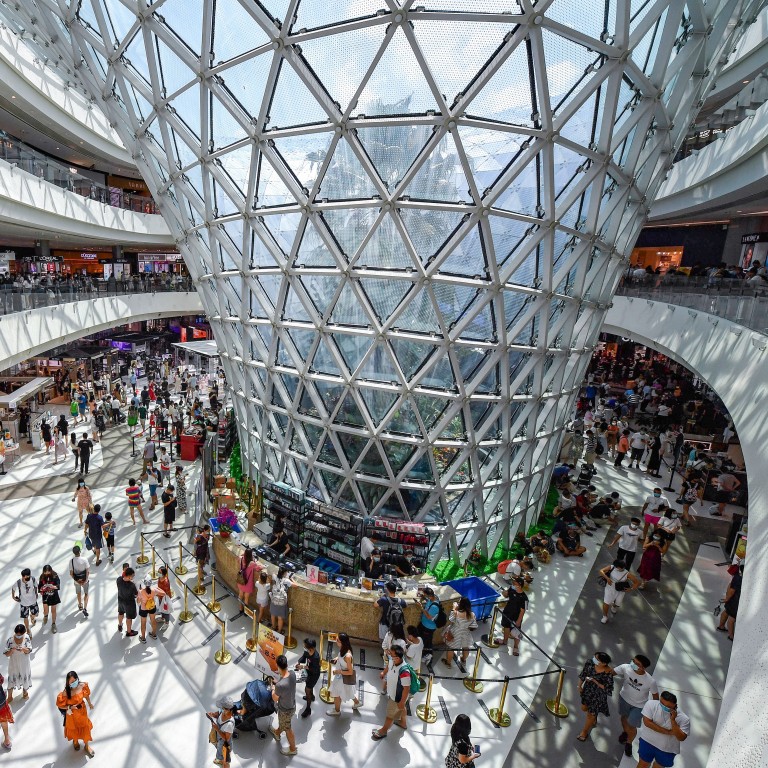 How Hong Kong fits into the big picture of China's long-term development
Even with Beijing's focus on innovation and domestic consumption, there are many opportunities for Hong Kong, whether it is to provide goods and services for Chinese consumers, or help attract international investment
In Beijing, the 19th Central Committee of the Communist Party concluded its fifth plenary session last week, releasing broad guidelines and objectives for the nation's 14th five-year plan and long-term development goals for the next 15 years, while reaffirming its commitment to lasting
prosperity and stability in Hong Kong
and Macau.
Despite external challenges, China has largely achieved the goals set out in the 13th five-year plan for building a moderately prosperous society. China's gross domestic product is expected to pass the 100 trillion yuan (US$14.9 trillion) mark this year. More than 55 million citizens have been lifted out of poverty. Its social security system has benefited more than 1 billion.
In the
communique
released after the plenary session, several points stood out, including an emphasis on tech innovation, supply-side structural reform and the
dual circulation
plan to boost domestic consumption. This reflects Beijing's pragmatic approach in a rapidly changing economic landscape, both internally and externally.
As protectionism becomes more widespread amid
political changes
and the coronavirus pandemic, China is pinning its hopes for future growth mostly on the domestic cycle of production, distribution and consumption.
This is only possible because of its large consumer base (a population of 1.4 billion, including
400 million
middle-class consumers), as well as its capability to innovate and sustain growth and development.
As Covid-19 rages across the rest of the world, China is poised to be the only major economy to record positive growth in 2020 and 2021, according to forecasts by the International Monetary Fund. Thus, there is good reason for the central government to remain confident about the country's future.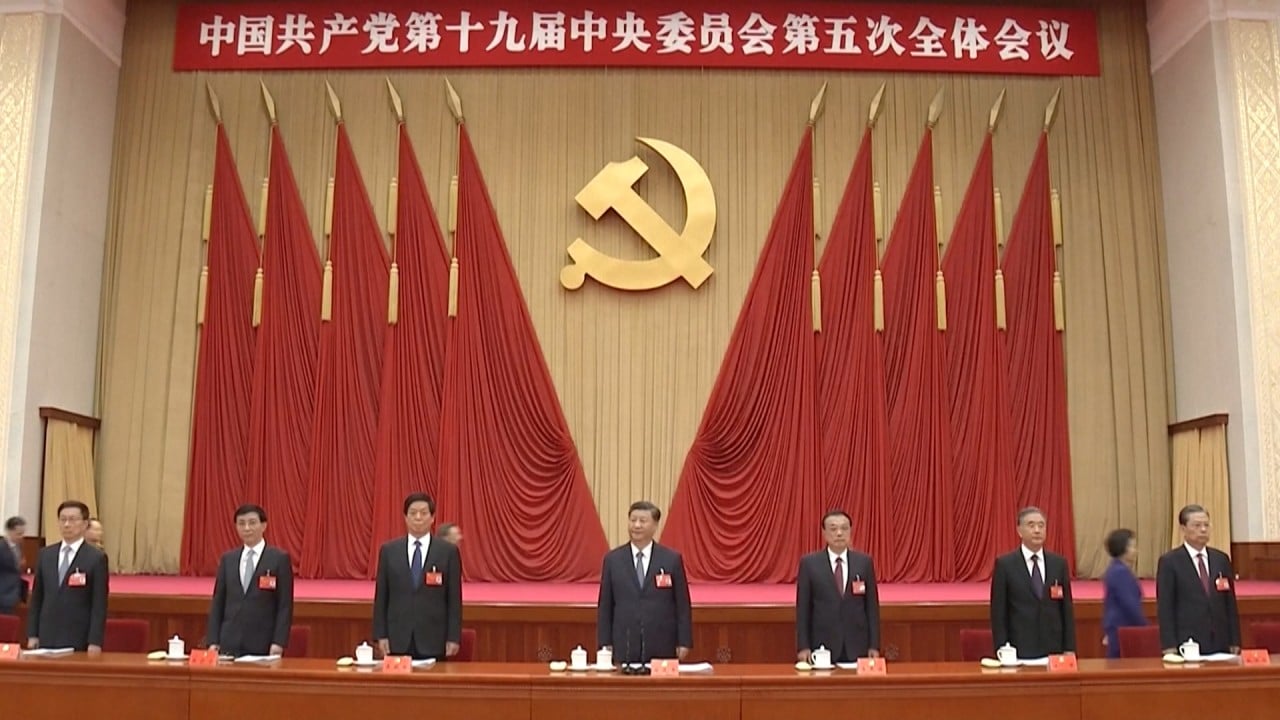 03:05
What happened at the Chinese Communist Party's major policy meeting, the fifth plenum?
What happened at the Chinese Communist Party's major policy meeting, the fifth plenum?
Given the broad plans, it is worth looking at how Hong Kong fits into the big picture. For one thing, the emphasis on dual circulation signals that the mainland market will continue to grow, offering unprecedented opportunities to Hong Kong companies providing goods and services.
Hong Kong will remain an international gateway to the Chinese mainland. Moreover, national strategies for the Hainan free trade port and Greater Bay Area will ensure Hong Kong's well-established role as an international finance centre continues.
In addition, China is seeking to deepen its innovation capabilities and accelerate efforts to become self-reliant (with regard to core technologies such as artificial intelligence, 5G and green products and services). These objectives show it is adapting to an economic landscape rapidly transformed by the pandemic.
So, more funding should be on the cards for research and development, and innovation. If the 15-place leap by China in the Global Innovation Index since 2015 is a sign of things to come, we can expect Chinese innovation to grow by leaps and bounds in the next five years. This should result in greater demand for talent and investment, which Hong Kong is well positioned to provide through its strong international networks.
While R&D investment is vital for the nation, it is also critical to attract public-private partnerships that will have a multiplier effect; here, Hong Kong can play a crucial role in attracting international ventures that are setting up regional headquarters, while fostering collaboration with the scientific community on the mainland.
The five-year plan also remains focused on reform, so talent development and retention will remain a key factor in the country's growth.
While this bodes well for Hong Kong's youth, they need the know-how to seize the opportunities. We should consider enhancing our education syllabus to include China's political structure and economic and financial systems, for example, to help students develop their career or start a business on the mainland later on.
There could be more academic exchanges, while education pathways could be built to link local high schools to mainland universities. Through increased exposure, local young people will be more likely to seize the opportunities on the mainland.
It should be clear by now that China is determined to chart its own course, will not waver in the face of criticism, and that it has delivered results. Hong Kong should seek to further integrate and cooperate with the mainland to take advantage of these opportunities for development.
Ken Chu is group chairman and CEO of Mission Hills Group and a national committee member of the Chinese People's Political Consultative Conference
This article appeared in the South China Morning Post print edition as: HK should take advantage of opportunities on the mainland