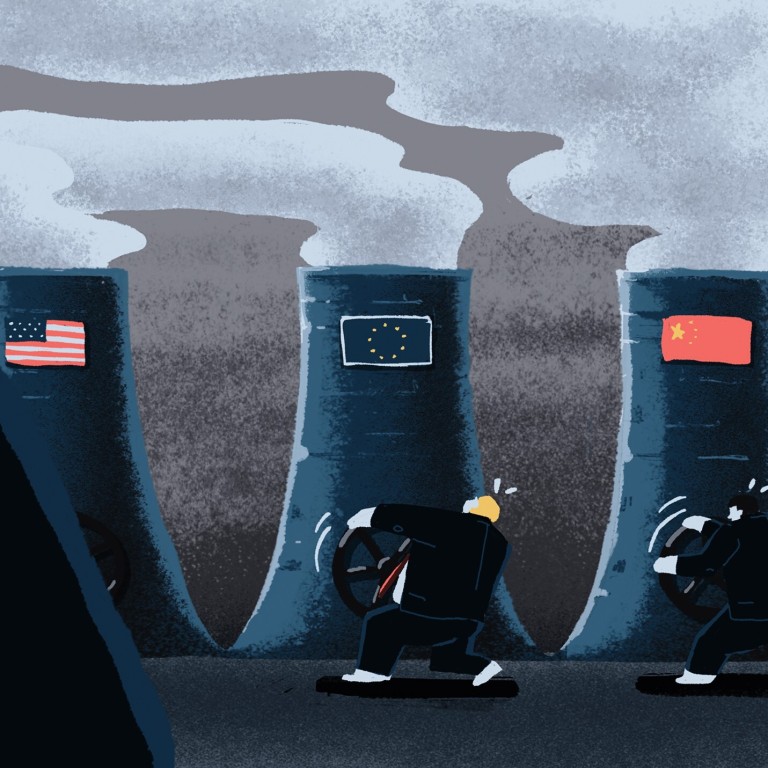 Opinion
Editorial
by SCMP Editorial
Editorial
by SCMP Editorial
Joe Biden to turn up heat on climate change
With the president-elect expected to apply to rejoin the Paris agreement as soon as he is inaugurated, the US will have a lot to do to make up for the inaction under Donald Trump
The United States' formal withdrawal from the Paris climate change agreement coincided with the presidential election in which President Donald Trump claimed to be the victim of cheating and fraud. Post-election analysis may yet show that climate change denial, culminating in repudiation of the Paris commitment, may be what cost him many votes among young people, especially those who became old enough to vote in the four years since Trump was elected in 2016.
If, as expected, president-elect Joe Biden applies to rejoin the agreement as soon as he is inaugurated, the US will have to do a lot to make up for its inaction on former president Barack Obama's promise to cut emissions by about 26 per cent from 2005 levels by 2025, through replacing coal-fired power plants with solar and wind farms.
A deal between Obama and President Xi Jinping to cut the emissions of the world's two biggest polluting countries was the catalyst that brought other countries to the climate change negotiating table in Paris in 2014. Xi recently pledged that China will cap emissions by 2030 and become carbon neutral by 2060.
Apart from that, it has not been a good year for climate action, even though nearly 200 countries have signed up to keep global warming to well below 2 degrees Celsius and mitigate a rise in sea levels. After failing to agree at a climate summit in Madrid last year on new rules for a carbon trading market and trading emissions credits, they pinned their hopes on reaching a final deal at a climate summit in Glasgow this month.
Alas, the Covid-19 pandemic has scuttled that plan and the summit has been rescheduled for November next year. An important opportunity has been missed for the second time to show more ambition and resolve to tackle the climate crisis.
This was after delegates agreed in Madrid on stronger language to pressure countries to boost their climate pledges, in the face of resistance from emerging economies such as India and Brazil, plus the US and Australia. The latter in particular, being an advanced, rich economy that depends on fossil fuel energy and exports of coal and iron ore to China and Japan, and on a security partnership with the US, can expect to come under pressure from a Biden administration to do more about carbon emissions.
This article appeared in the South China Morning Post print edition as: Biden to turn up heat on climate change